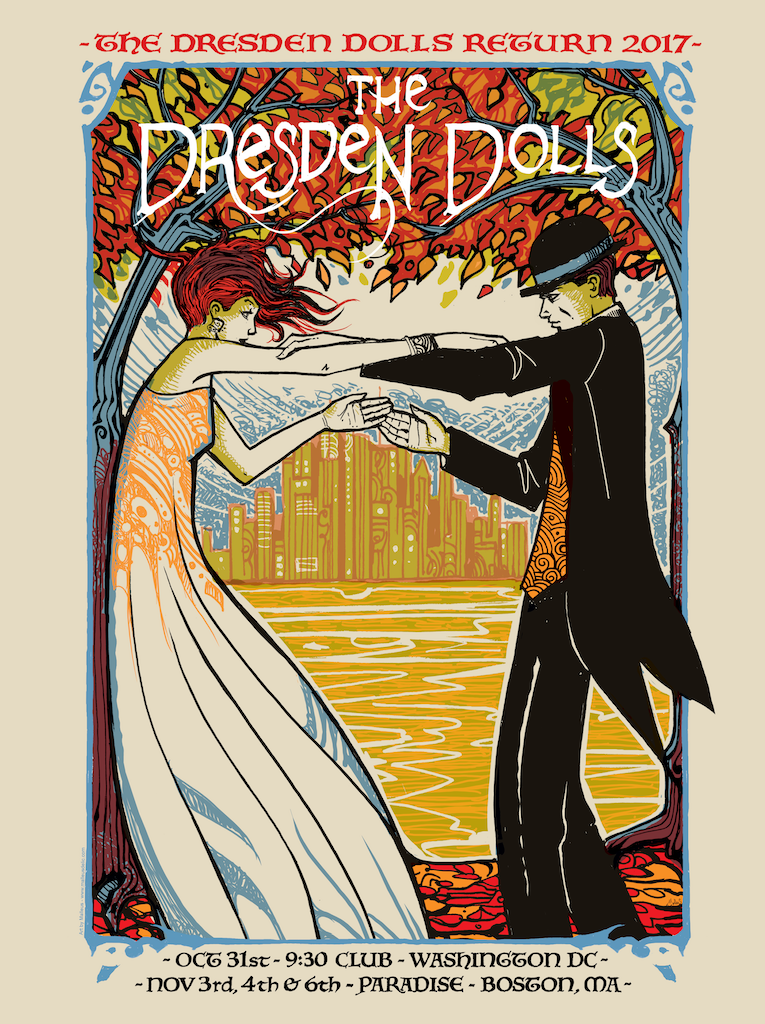 art by Malleus Rock Art Labs
THE DRESDEN DOLLS RETURNETH, and this time we mean fuckin' business. we're gonna play in our old stomping grounds and then go show donald trump and the rest of the clowns in that swamp what the fuck is up.
and if i may say so myself: if you've only seen me solo but have never seen the dresden dolls, you owe it to yourself….it's like seeing a total eclipse with a welding helmet, and the path of totality is boston and OUR NATION'S CAPITAL. we are going to play four (and only four,and that's *it*) shows this year, in two venues.
October 31 – 9:30 Club – Washington, D.C. – Tickets/Info* – Onsale Aug. 17 @ 10am EST
November 3 – Paradise – Boston, MA – Tickets/Info – Onsale Aug.18 @ 10am EST
November 4 – Paradise – Boston, MA – Tickets/Info – Onsale Aug.18 @ 10am EST
November 6 – Paradise – Boston, MA – Tickets/Info – Onsale Aug.18 @ 10am EST