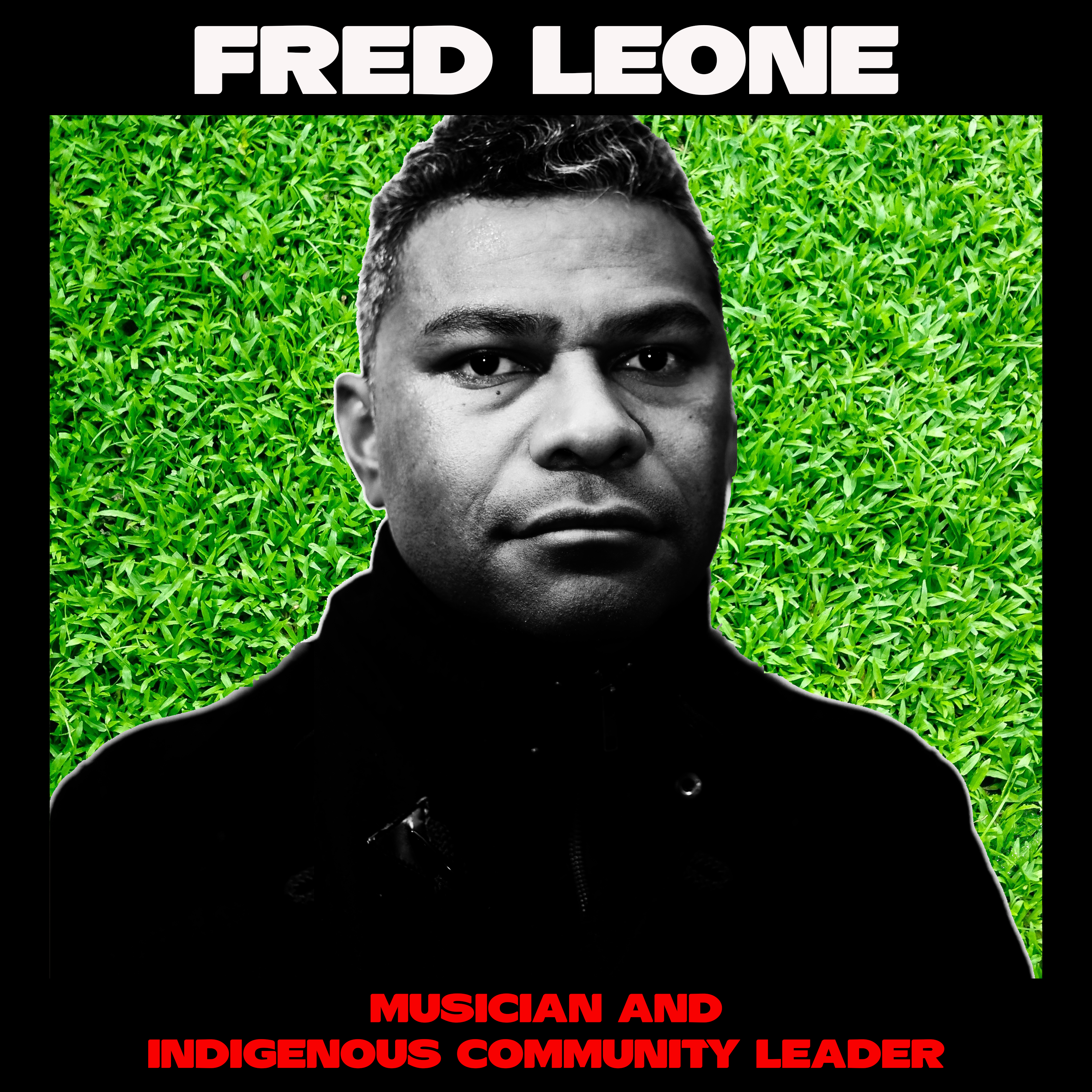 Twelve months ago, the Australian bushfires were center stage. I was in Australia for the final leg of the "there will be no intermission" tour and all that mattered was raising money to help the effort. With the support of my patrons, we made Forty-Five Degrees: Bushfire Charity Flash record and on March 8th 2020, we staged a fundraiser.
I recorded this interview with Fred Leone, who participated in both the record and the fundraiser, two days before that show, and less than two weeks before Covid really upended the globe. A conversation about the marginalisation of first nations Aboriginal Australians and their culture might have lost its impact after the craziest year in living history, but you know what? It's all so fucking RELEVANT. Our ability to communicate with each other well  – through words, through music – is the glue that holds us together and if we can learn anything from recent events in the US, it's that Western culture's glue is no less vulnerable to erosion than any other.
Fred has worked for years to preserve the language and rituals of Aboriginal culture, through the traditional means of storytelling, music and art. We talk about how tech has usurped these channels, how it might be repurposed to reopen them and how swiftly their disruption leads to extinction. It's weird how a conversation can be so sad and yet full of hope. And Fred's voice…I could listen for days. I hope you hear the music under it all. It's more important than ever to keep sharing our stories and singing our songs. It's our light in the dark.