this page contains all the things made possible by my patrons since i started on patreon in March of 2015. head here to join the patreon and receive ALL OF THE THINGS:  https://www.patreon.com/amandapalmer


THING #29: AMANDA PALMER & EDWARD KA-SPEL – I CAN SPIN A RAINBOW
May 5th, 2017
I CAN SPIN A RAINBOW - i am incredibly proud of this album, which was written from scratch by me and my songwriting hero, Edward Ka-Spel from The Legendary Pinks Dots. this album has taken us years to finally realize, i hope you love it as much as we loved creating it.  read the back story and listen here!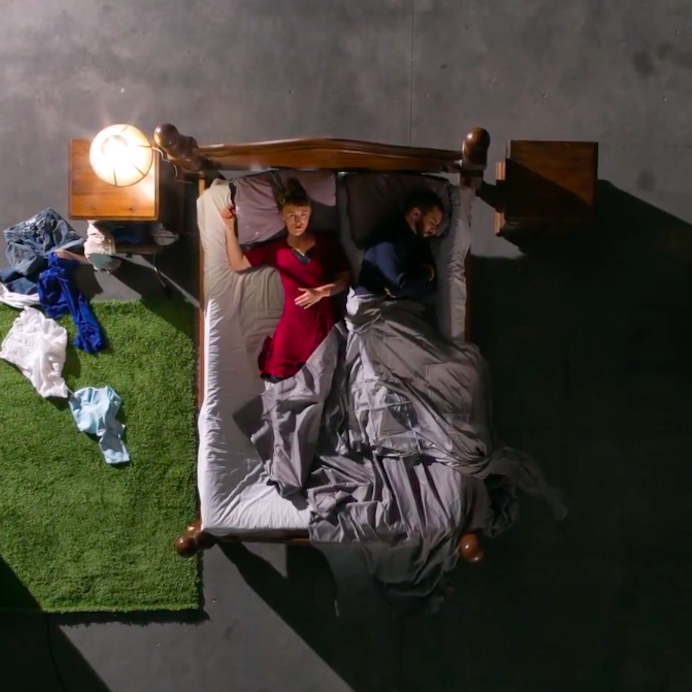 THING #28: AMANDA PALMER & EDWARD KA-SPEL – "THE CLOCK AT THE BACK OF THE CAGE" VIDEO
April 28th, 2017
THE CLOCK AT THE BACK OF THE CAGE - this song, "the clock at the back of the cage," is far and away my favorite on the "i can spin a rainbow" album, because it's the most painfully personal. the video came about as the result of a cosmic collision and was directed by christy louise flaws, and luke o'connor. watch it here!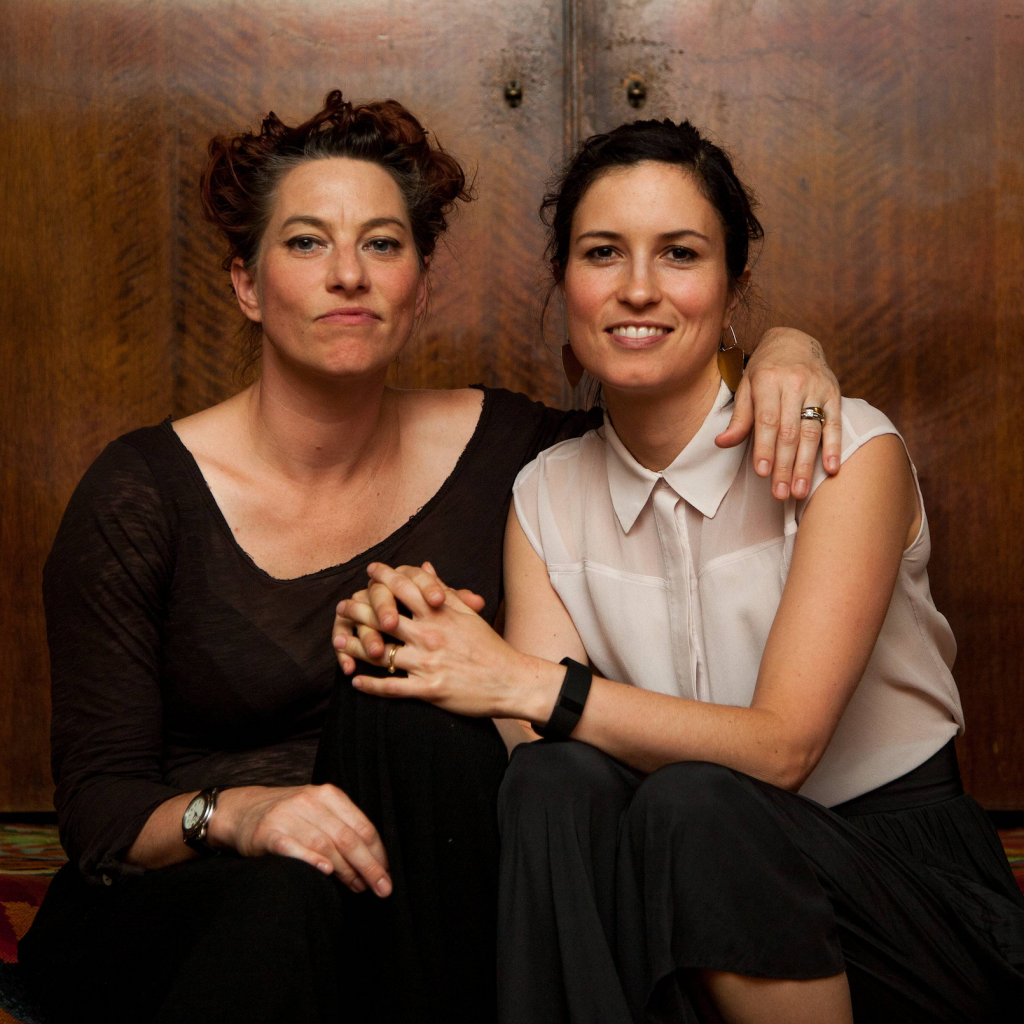 THING #27: AFP-CAST #1, AFP & MISSY HIGGINS TALK MOTHERHOOD in MELBOURNE
March 31st, 2017
AFP & MISSY HIGGINS PODCAST - on sunday, January 15th at 11 am, missy higgins (an extraordinary australian songwriter) and i got together in The Astor Theatre in Melbourne and talked about what was on our minds regarding motherhood and life..and we played some music. listen to the full podcast & download all of the songs here. 
THING #26: FLOATING IN A COCKTAIL GLASS
January 30th, 2017
FLOATING IN A COCKTAIL GLASS - a Thing from the Crypt! a new-old song, "floating in a cocktail glass". i've had this song, a lush many-layered soup of vocals and drunken piano, sitting in the vault for over two years. this came to be with the help of jason webley, who, along with a dead woman named margaret, inspired the whole thing. read the backstory & listen here!


THING #25: THE ANGEL GABRIEL (postcard from havana)
December 24th, 2016
THE ANGEL GABRIEL - this may be my favorite Thing yet. using your patronage, we employed about 50 local havana artists, actors, painters, costume designers, dancers and film crew to make this, and we also filmed a ton of behind the scenes and we're currently doing interviews with a ton of these (and other) havana locals!

THING #24: "EVERYBODY KNOWS" (LEONARD COHEN) w/ JHEREK BISCHOFF
December 14th, 2016
EVERYBODY KNOWS - i don't think i need to go into what a huge leonard cohen devotee i am, his death hit me harder than bowie's, harder than prince's, even though it was the least unexpected of the three. he was old. he said he was ready to go. but still. the loss of him is like losing family. jherek and i texted each other the night he died. we knew we'd do something. we put on our gloves of muscial-death-work, and we made "everybody knows", one of my favorite leonard songs of all time. we also enlisted neil gaiman for this cover of "democracy", which was released through PEN America.

THING #23: RAINBOW'S END with EDWARD KA-SPEL
November 30th, 2016
RAINBOW'S END - it's been a dream of mine to actually co-write and record with Edward for YEARS – i think we first toyed with the idea 6 or 7 years ago, and it's just been on the list of things to do before i die. "rainbow's end" is the first song from our forthcoming full, collaborative album 'I CAN SPIN A RAINBOW.'

THING #22: PIANO IS EVIL
October 25th, 2016
PIANO is EVIL - i spent a solid week in upstate new york recording piano arrangements of the 13 original songs from "Theatre is Evil". patrons were given a download of the album before anyone else. i also pressed a thin little CD and made a few hundred copies that were sold on tour.


THING #21: WYNKEN, BLYNKEN & NOD ALL-NIGHT VIDEO! from the JACK & AMANDA "YOU GOT ME SINGING" RECORD.
October 18th, 2016
Wynken, Blynken, & Nod video - shot over one, long, beautiful and crazy night in upstate new york with a little help from our friends jason webley and the cast from "welcome to night vale".


THING #20: SKETCHES FOR THE MUSICAL JIB (a 5-SONG EP with jason webley)
September 13th, 2016
Sketches for the Musical Jib - a batch of new songs by jason webley & AFP: the whole long story, and ALL THE MUSIC, LYRICS, CREDITS, AND ART


THING #19: ON THE DOOR (song with brendan maclean)
September 2, 2016
On the Door - one of my most ridiculous Things to date. in terms of pure tongue-in-cheek dance-mania absurdity, it's up there with "map of tasmania", my last humorous attempt at making you laugh with a dance track. ….and i hope you enjoy the eff out of it. it's a collaboration with australian singer-songwriter-trax-master brendan maclean and australian producer paul mac.

THING #18: THE DRESDEN DOLLS LIVE @ CONEY ISLAND (webcast)
August 31, 2016
THE DRESDEN DOLLS LIVE @ CONEY ISLAND - we captured the full beauty of the dresden dolls live at coney island amphitheater with SIX FANTASTIC CAMERAS and brilliant sound. includes bonus footage of the crowd, the brigade AND the amazing opening band, brooklyn's own PWR BTTM.


THING #17: THE SOUND OF PEOPLE DANCING (a live-recorded song with Thor & Friends)
July 31, 2016
The Sound of People Dancing – A "sonic postcard" written and recorded at Le Poisson Rouge on July 19th with my touring partners Thor & Friends. listen here.

THING #16: 'YOU GOT ME SINGING' (a cover album with my dad, JACK)
July 15, 2016
Jack & Amanda Palmer – 'You Got Me Singing' - The Dad Record! My very first fully-patron backed album. it's a record of twelve cover songs made by me and my dad, Jack Palmer.
Please have a look at the project page to get the full story and hear the album: http://amandapalmer.net/you-got-me-singing/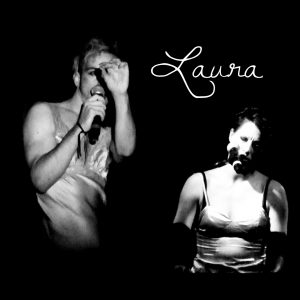 THING #15: LAURA (a cover of Bat for Lashes with brendan maclean)
June 22, 2016
Amanda Palmer and Brendan Maclean – "LAURA" - a cover of "Laura" by Bat for Lashes that i did with brendan maclean at the sydney festival 2014, plus an accompanying video that we created using footage from the festival (with the help of amazing direction and editing from Larry Heath from the AU Review and extra camera work from Johnny Au).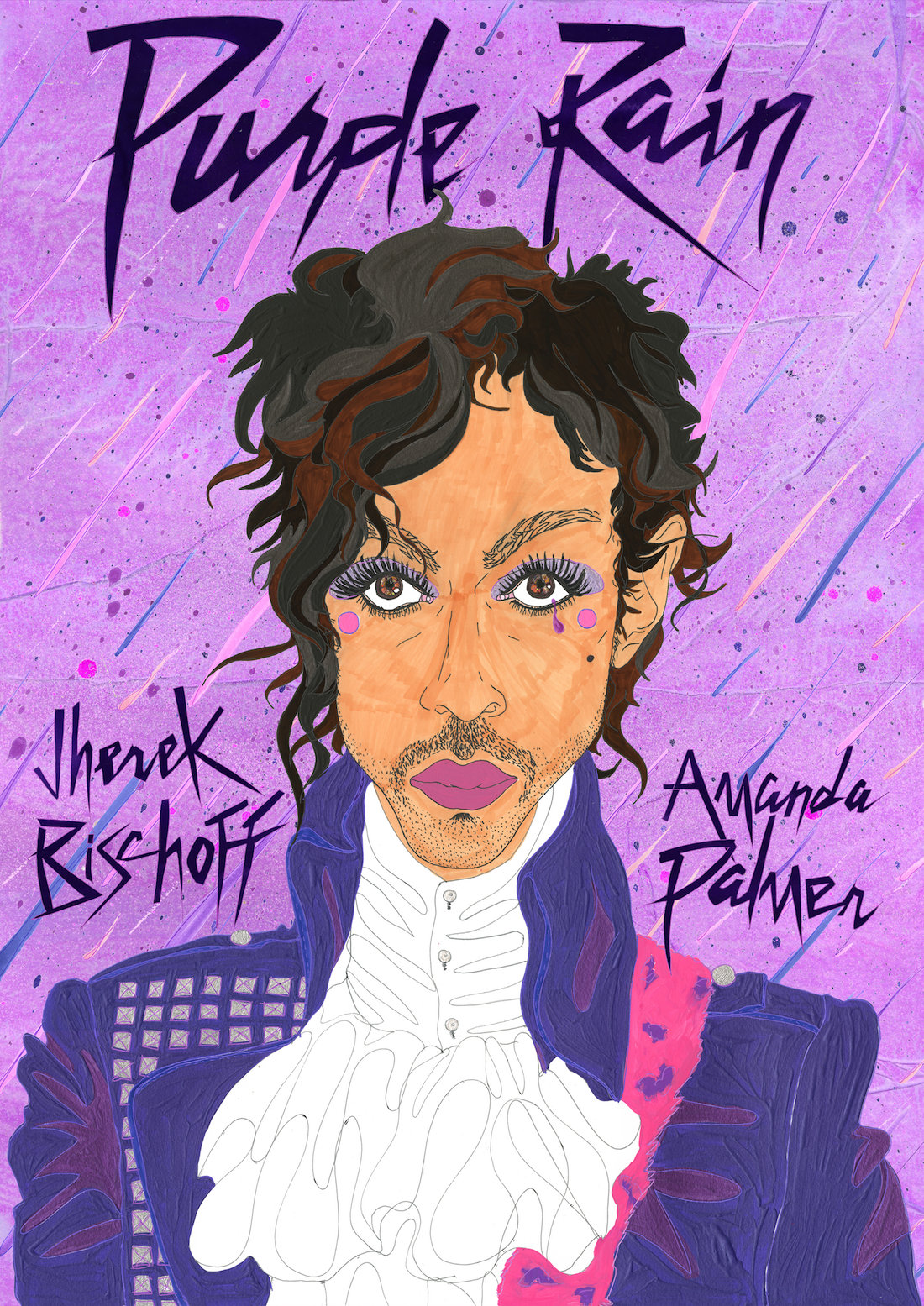 THING #14: PURPLE RAIN (a cover with Jherek Bischoff)
May 31, 2016
Amanda Palmer & Jherek Bischoff – Purple Rain - Jherek recorded the strings live in L.A., and I cut the vocal for this song in a huge converted church in Hudson, NY. I found myself thinking, as we started recording, that the entire experience of Prince could be summed up by those first two lines of "Let's Go Crazy" (which we decided to mash into our arrangement, because why not). It sums up, perhaps, the experience of any human who tries to hammer out some offering that can become to soundtrack of our lives; the music to which we can dance and sing and scream ourselves clean. The mantra, basically, of any artist who humbly stands before an audience and offers their voice:
Dearly Beloved.
We are gathered here today to get through this thing called life.
…….
Thank you, Prince. With your music in our ears, we will hopefully punch a higher floor.


THING #13: "1952 Vincent Black Lightning" (animated video)
May 3, 2016
Jack & Amanda Palmer – "1952 Vincent Black Lightning" (art by David Mack): animation by David Mack for "1952 Vincent Black Lightning", from The Dad Record: 250 paitings worth of gorgeous animation that the wonderful david mack did, on commission, for this track, "1952 vincent black lightning"…that we wanted to lead with. most of the album is my dad playing guitar (and me doing a little ukulele) but there are a few piano tracks, played by me…and this is one of 'em. watch it here!


THING #12: NYC QUARTET THROWDOWN with Jherek Bischoff & friends (webcast)
April 13, 2016
Amanda, Jherek Bischoff and friends Live at City Winery, NYC. 3/29/16. Lots of my songs arranged for STRING QUARTET performed in a teeny sweaty club in New York, beautifully recorded.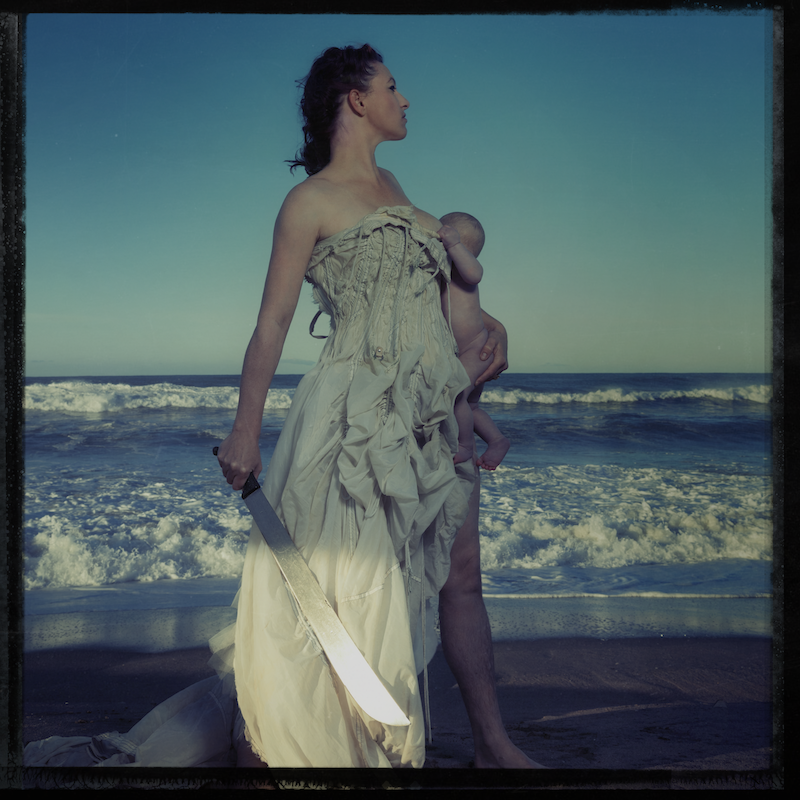 THING #11: "MACHETE"  (New song and accompanying 8 minute documentary)
March 9, 2016
My first full-band song since "theatre is evil" with ben folds on drums, jherek bischoff on bass and string arrangement and ryan lerman on guitar.

THING #10: "A MOTHER'S CONFESSION" a song with footnotes (a long song about the darkness of parenthood, includes blog with 69 footnotes)
February 25, 2016
Read all the lyrics & the story behind the song here.


THING #9: STRUNG OUT IN HEAVEN w/ Jherek Bischoff  (An EP of string-covers of Bowie songs – made in honor of DB after he passed away)
February 5, 2016
Read the full story and listen to the EP here.

THING #8: THE 12 DAYS of AFP-NESS (an archive project)
December, 2015
THE 12 DAYS OF AFP-NESS – (see what i did there?): an archive project in which i hired alex knight to spend two solid weeks sifting through hard drives for great old AFP and dresden dolls ephemera – old posters, rare letters and posters, old unreleased footage, unreleased demos, and one new unreleased song i made with my dad. basically a buffet of weird stuff from the AFP closet, all bundled as one THING.

THING #7: NEIL GAIMAN INTERVIEWS AMANDA PALMER (interview video)
October 31, 2015
NEIL GAIMAN INTERVIEWS AMANDA PALMER at boston book festival - a DOCU-FILM of neil gaiman's first (and who knows, maybe last) official amanda-interview, at a church for the boston book festival (warning: it's weepy, the baby was a mere 6 weeks old). watch it here!


THING #6: TRUTH AND CONSEQUENCES (a living-statue performance-art surprise)
August 31, 2015
TRUTH AND CONSEQUENCES: a public art performance at nypl - a nekkid, 8-months pregnant living-statue performance-art surprise at the NY public library (including a flash-mob children's book drive) and a documentary film of the process/day! made by my soul-brother michael pope. read / watch the full backstory HERE!


THING #5: BEHIND THE TREES (an animation)
July 30, 2015
BEHIND THE TREES, a bizarre animation by avi ofer - an animation collaboration (based on a voice memo i made to remember weird shit neil says when he's half-asleep) with animator Avi Ofer (i LOVE this one)

THING #4: LIVE AT UNION CHAPEL in LONDON (webcast)
June 30, 2015
LONDON WEBCAST at Union Chapel - a pro-quality WEBCAST of my UK book tour london show @ union chapel. watch it here!

THING #3: "THE THING ABOUT THINGS" (a new original song)
May 26, 2015
"THE THING ABOUT THINGS" – a ukulele song - a solo ukulele SONG about losing Things


THING #2: THE DRESDEN DOLLS: LIVE AT ROUGH TRADE (webcast)
April 19, 2015
THE DRESDEN DOLLS: LIVE at ROUGH TRADE, brooklyn - a by-popular-demand pro-quality WEBCAST of THE DRESDEN DOLLS live in brooklyn. we then made the video watchable for all here!

THING #1: "BIGGER ON THE INSIDE" with Zoe Keating (a new original song)
March 9, 2015
"BIGGER ON THE INSIDE" – a song featuring zoe keating on cello - the first patron-powered THING!! a solo ukulele SONG about Anthony, loss and death… read the original post here.