the AFP & Dresden Dolls 2018 holiday merch BONANZA!
just in time for the holidays ….. the AFP & Dresden Dolls 2018 holiday merch BONANZA!
these special holiday 2019 sales start today November 19 and go through November 26.
this year, we have a few sales we're running in both the AFP and The Dresden Dolls online stores including new merch and some restocking of some of your old favorites that were previously sold out.
this merch bonanza is going on for ONE WEEK ONLY, so don't miss out. you can see a selection of discounted items below, and don't forget to head to DRESDENDOLLS.COM to check out the brand new dresden dolls logo shirts, patches, long sleeves and hoodies:
don't miss out on this year's deals:
free shipping on orders over $50 in u.s. store
15% off select music products in both stores
20% off selected shirts in uk stores
free shipping on orders over £40 in UK store
FIRST!
this year's holiday card will be available to patrons ONLY – but you can become a patron for as little as $1 a month. this is what the card looks like, it's a gorgeous photo – taken right outside our house in woodstock in the accidental snow – by nicholas kahn of kahn & selesnick (who are creating the photo book that's accompanying my forthcoming solo album)…. and a vote that i cast on the patreon weight heavily in favor of tits for the holidays, so there ya go: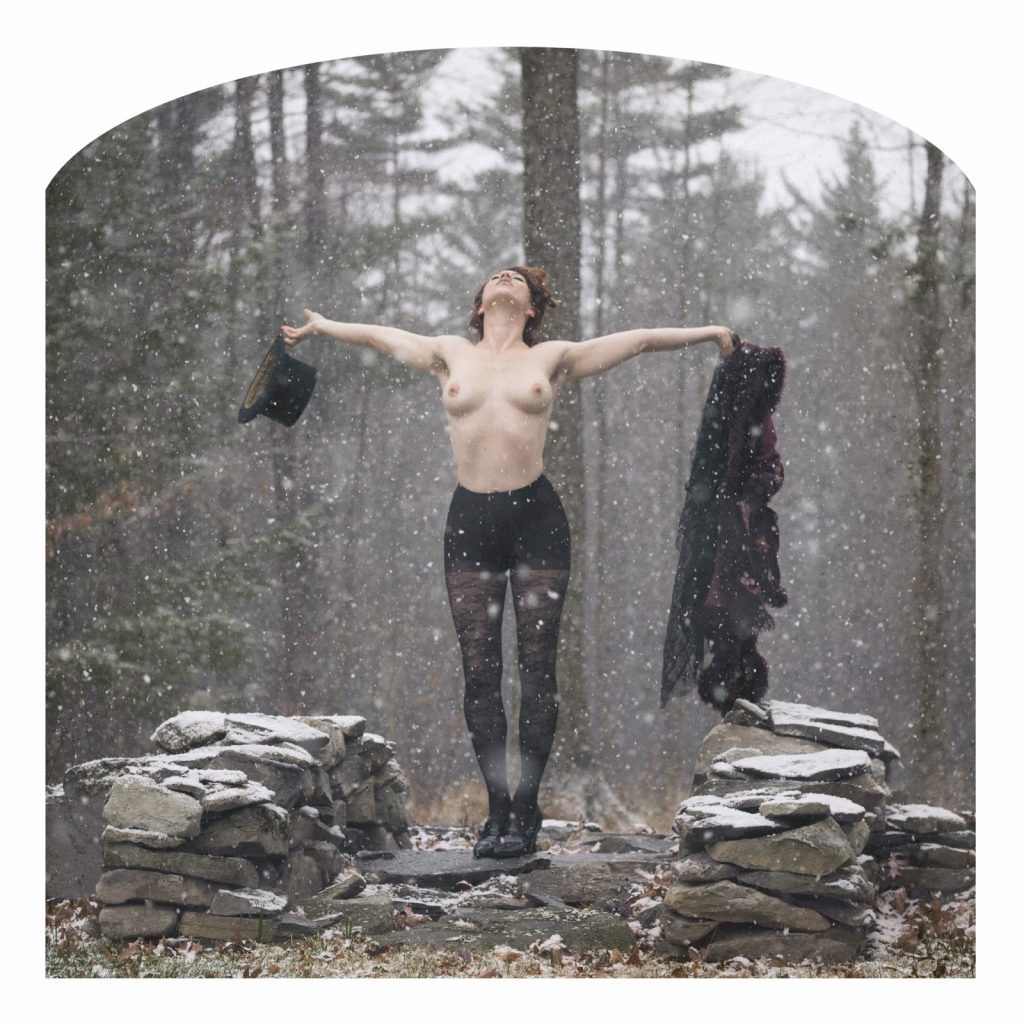 any "art-in-the-mail" patrons will get this card for FREE, and patrons who are contributing more than $75+ will have their card sent for free and signed/personalized.
all other patrons will have a 24 hour window – from 2pm ET today until 2pm ET tomorrow – to order the card through my U.S. store! if you're a patron, more info on this will come to you via patreon!
now on to the merch items ….
launching on the US AFP store for the first time is the An Evening With Amanda Palmer & Neil Gaiman @ The Rialto Theatre poster.
this poster is an ultra limited-edition SIGNED (by Amanda and Neil) italian silk-screened poster by our dear friends, Malleus.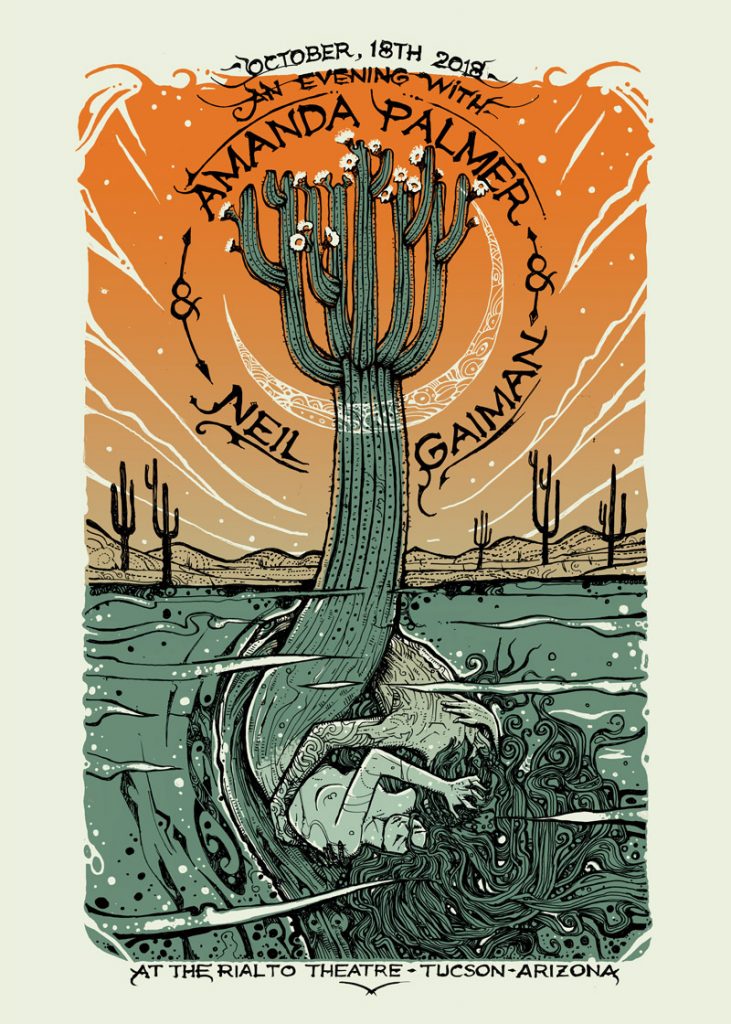 also new to the US store is the Strung Out In Heaven Vinyl LP,
an AFP and Jherek Bischoff collaborative album paying tribute to the late and great David Bowie. the vinyl is also available in the UK/EU store!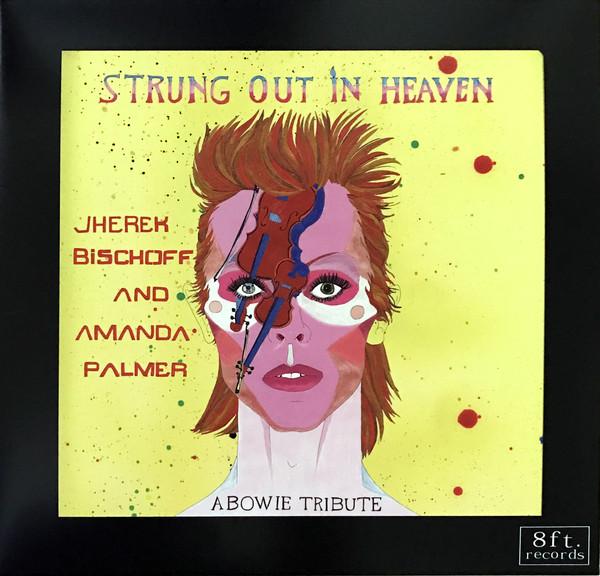 and a restock of Evelyn Evelyn CD, produced and recorded by Amanda Palmer and Jason Webley, is also available in both stores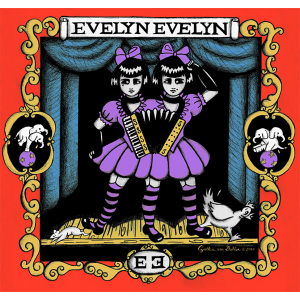 and hand-bound lyric journals available only in the uk/eu AFP store!! these journals are made by Rosie Sherwood featuring covers made out of Amanda's handwritten lyric sheets and sheet music. we have four options to choose from: Sing, Girl Anachronism, In My Mind, and Lost. there is also a limited supply of these that have been signed by Amanda on the first page!
also available in the UK store are a limited number of A3 posters from Amanda's shows in South Africa in February this year,
designed by South African artist Lauren Peachfish. all posters have been signed by both Lauren and AFP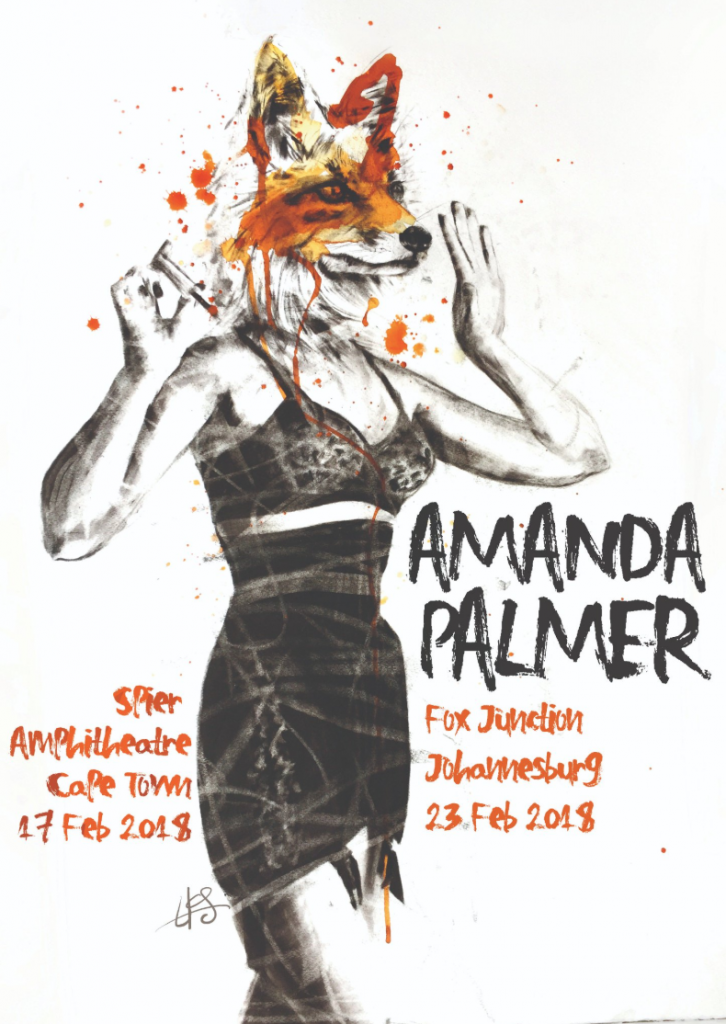 also don't forget to grab your copy of Electric Blanket 10″ vinyl while they're still available!!
UK/EU fans can order direct from Alex's AFP store but for those who are in the US, head over to jason's merch store to get yours!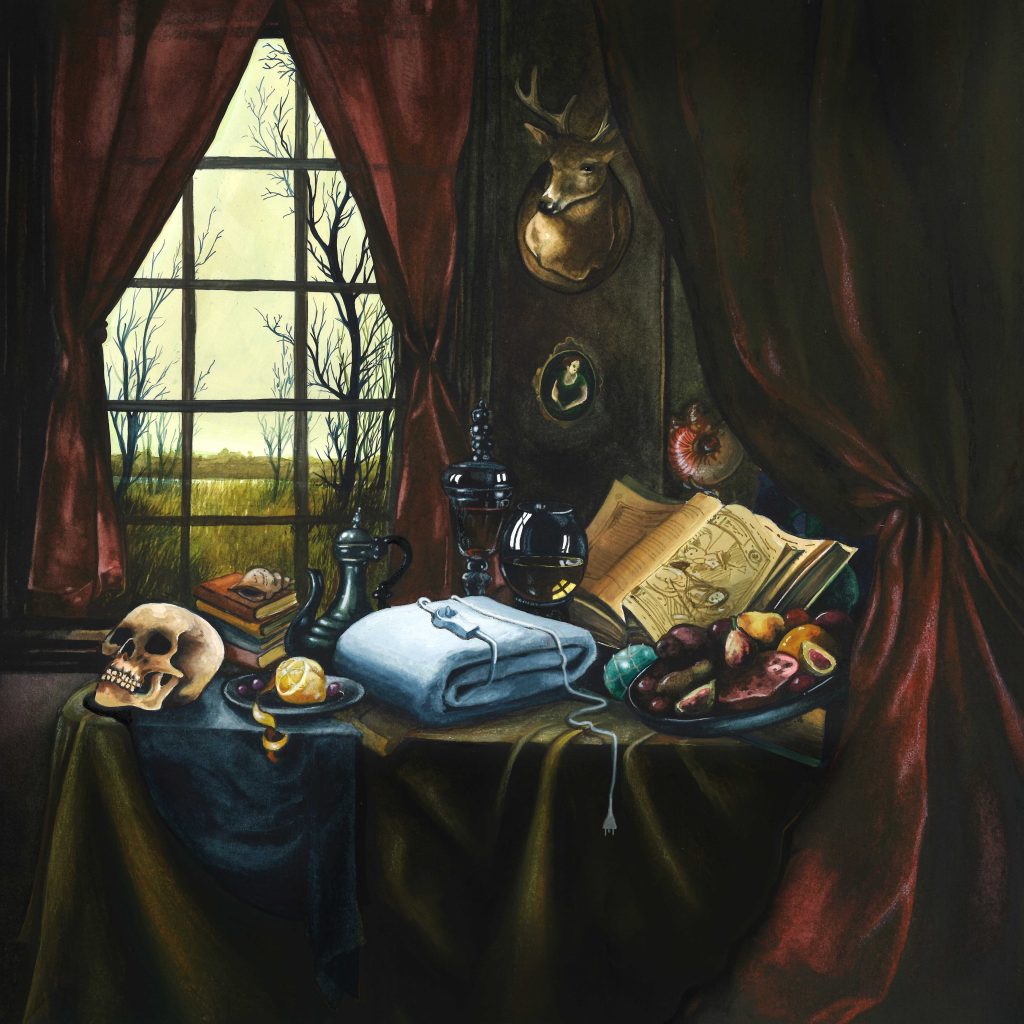 UK/EU fans! you can order all of these items via the UK/EU Dresden Dolls and AFP stores, operated by Alex, to save on international shipping!
all UK/EU will be shipped during the week of December 3rd, when alex is back from holiday, and any order placed before then will arrive worldwide in time for christmas – and don't forget there's also an option at the checkout to have your order lovingly gift-wrapped by alex!
shop all of these items on the AFP stores and don't forget to head over to the Dresden Dolls Stores!