Amanda Palmer & Edward Ka-Spel – I Can Spin A Rainbow (Patron Pre-Order)
— AMANDA PALMER & EDWARD KA-SPEL – I CAN SPIN A RAINBOW  —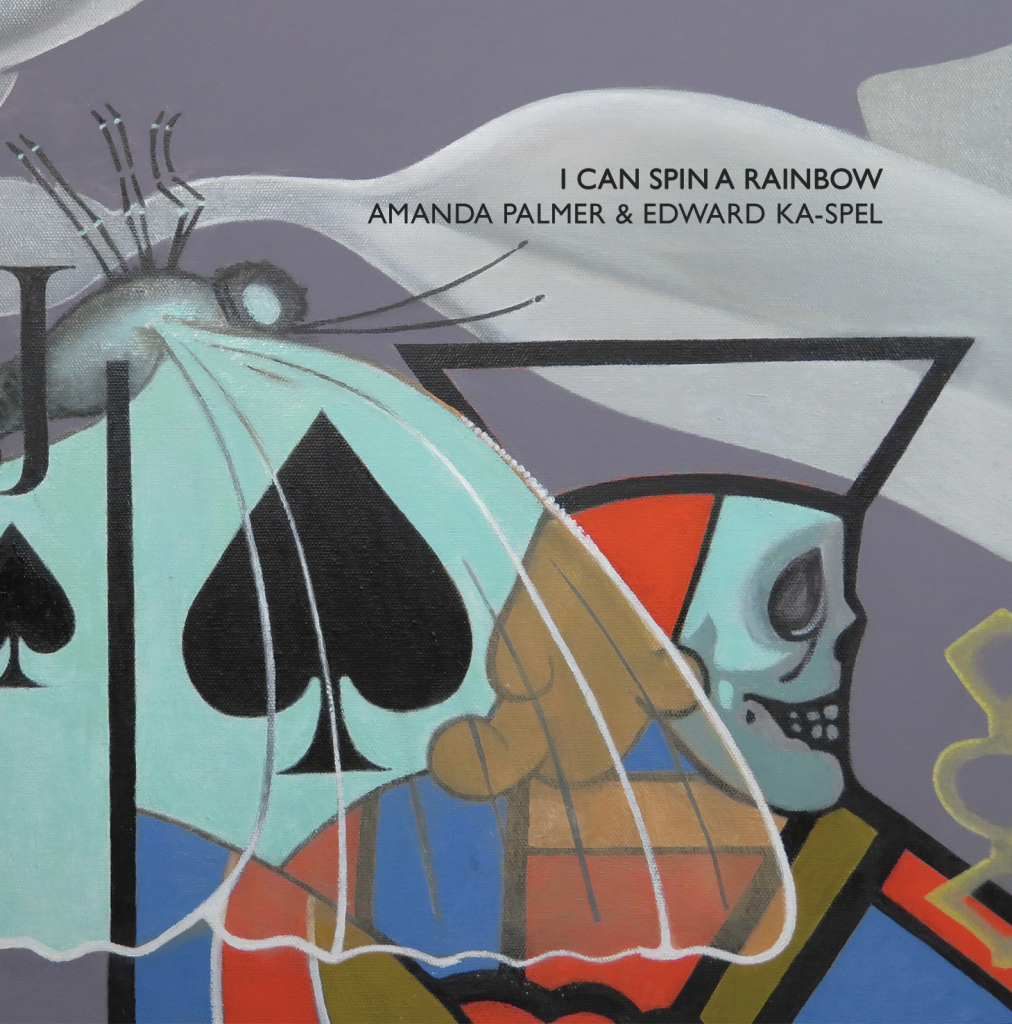 As promised, patrons get the first go at the pre-order for Amanda Palmer & Edward Ka-Spel – I Can Spin A Rainbow!
The album will be available on May 5th, 2017.
All pre-order customers will receive a digital download of the full album on release date.
PLEASE READ:
The Hands EP 7-inch vinyl is only being made available to patrons online, and will also be available for purchase at Amanda & Edward's upcoming tour dates in May and June (which you can view in full here).
For this release, as well as the main US store, we have also launched a new UK/EU online store, run by Alex who you know and love on Team AFP. He will be processing and shipping orders from the UK, which will reduce shipping costs for those of you based in the UK and Europe!
IMPORTANT: if you order from the UK/EU store links below, PLEASE NOTE that you should contact alex@amandapalmer.net with any customer service queries or to check in on your order. Any orders placed in the UK/EU store will be handled and fulfilled separately from orders placed in the main merch shop on shop.amandapalmer.net. if you're ordering outside the US to have your order shipped worldwide, you may want to check out the UK/Europe store for the best shipping price.
Without further adieu, here are the pre-order links! The password for all links is "theclock"!!
SOLD OUT!    |    UK/EU Store  (pw: "theclock")
—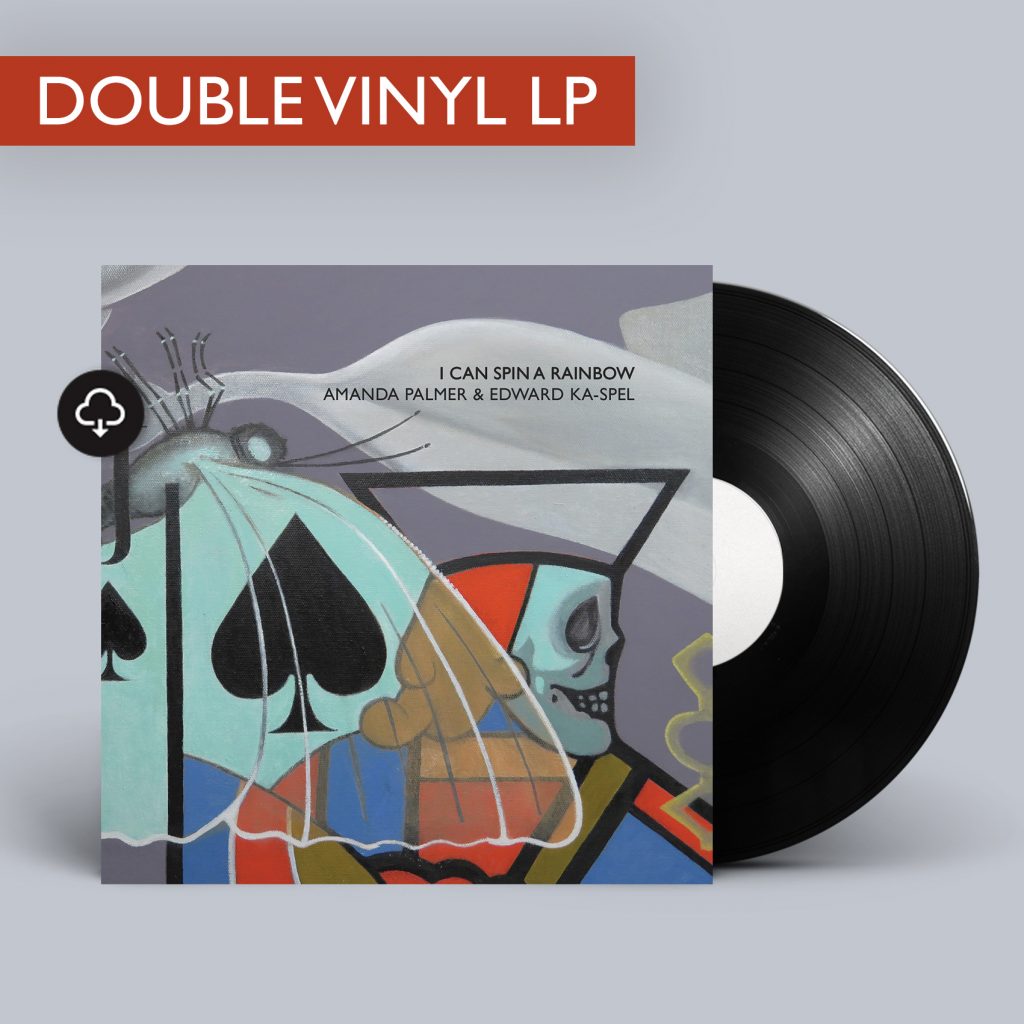 U.S. / Worldwide Store    |    UK/EU Store   (pw: "theclock")
—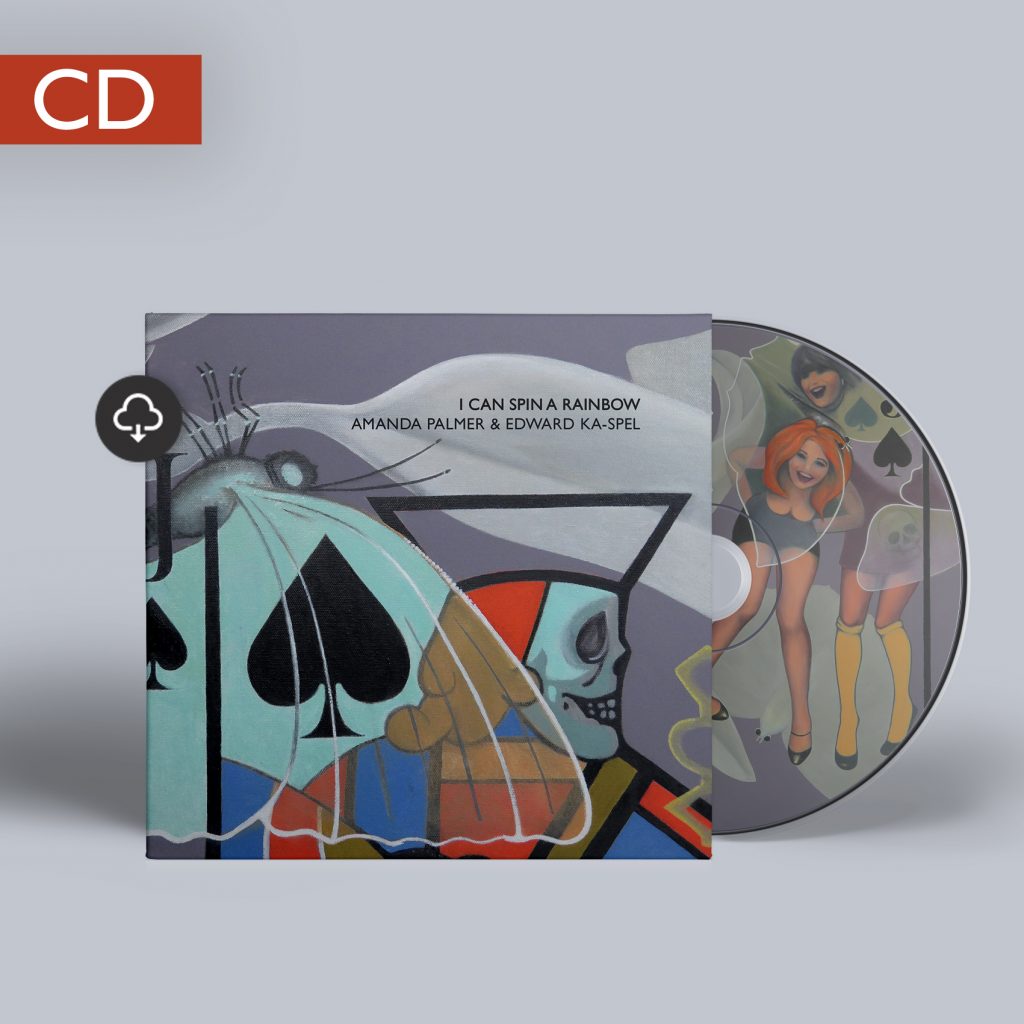 U.S. / Worldwide Store   |    UK/EU Store   (pw: "theclock")
We also have a high quality 30mm pin badge, featuring "I Can Spin A Rainbow" album artwork painted by Judith Clute, available for purchase from the UK/EU store ONLY here!