Amanda Palmer & Jherek Bischoff – Mother
— AN OFFICIAL PATRON-SUPPORTED RELEASE, NOV 16, 2017 —
**video contains NSFW elements!**
this song and music video are dedicated to the current administration.
you will not build walls in our children's hearts.
DOWNLOAD & STREAM HERE:

jherek and i also webcasted live FOR FREE from union chapel on november 16th! you can watch the archived stream here.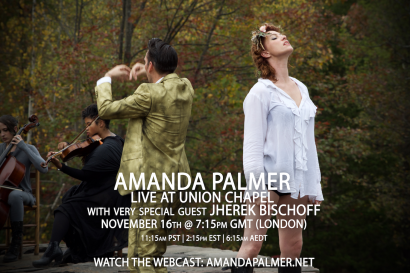 we are also selling a LIMITED EDITION of the In Harm's Way/Mother 7", previously available only to patrons. NOW available to the public, click HERE to order it. 10% of profits from this 7" will go to http://www.becausewecarry.org.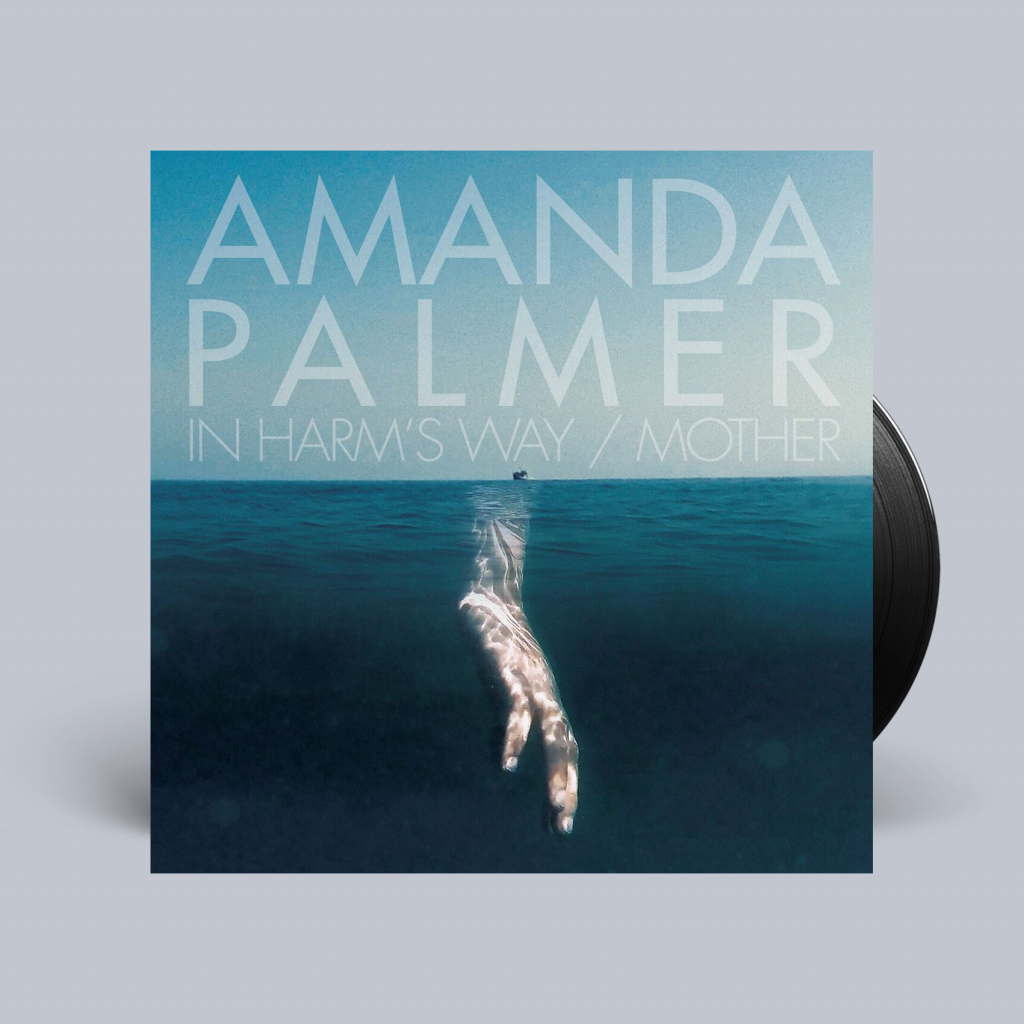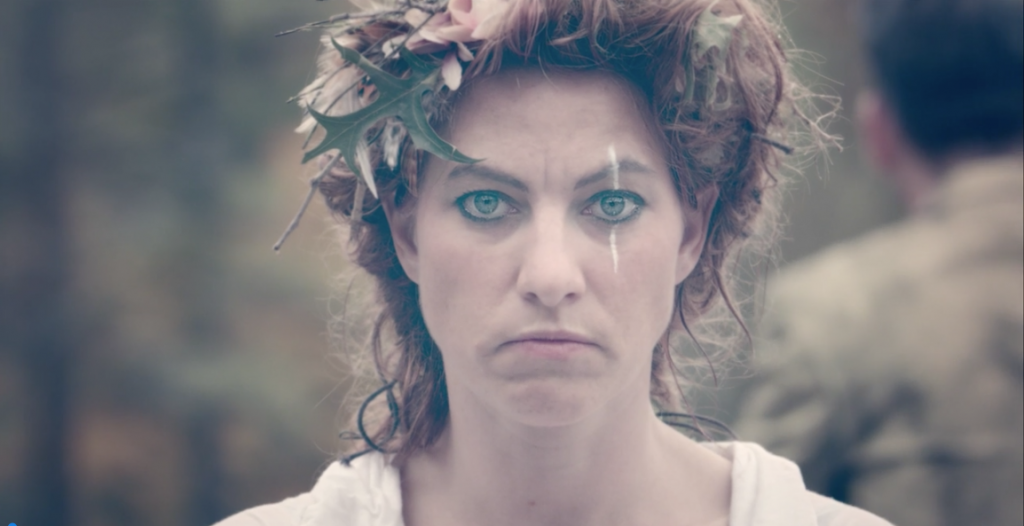 this song & video was released on November 15th, 2017, and the funding was provided by over 11,000 people currently supporting me on patreon.
if you aren't already a patron and you want to see us make more art, please consider joining.
we cannot make this kind of material – unfettered by record labels, the media, and old-school machines – without your help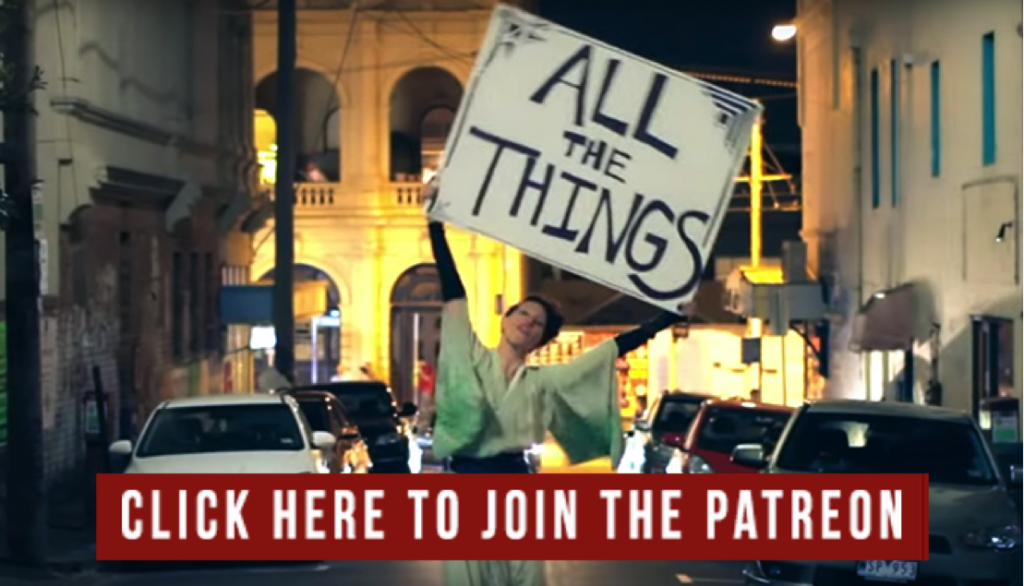 some words from the creators
ZOË KEATING (cello – solo)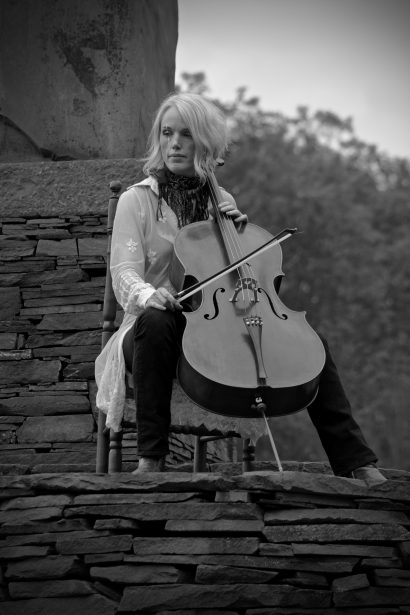 I have a poster in my kitchen with a quote from Bertolt Brecht. It says "Art is not a mirror held up to society, but a hammer with which to shape it." I live by those words and I'm going to make a wild guess that so does every single person involved in this project. I'm so honored to have been a part of it.

 MELISSA AUF DER MAUR (Mother)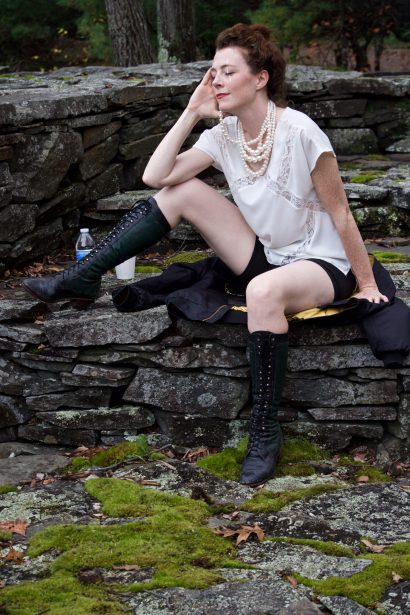 THE MIRROR, THE MOTHER & THE OTHER
This autumn I found myself in the 6AM pouring rain at the stone labyrinth of Opus 40 for the Amanda MOTHER video shoot and it was certainly a NEW day. A "strange ways here we come" day, a "truth is stranger than fiction" moment, an outer body experience that found me with peers in THE REAL FUTURE. THE NEW NOW future where Pink Floyd wrote a song in 1979 for Amanda to sing NOW, to tackle the new forces and questions we are facing. It often takes a shared experience to see clearly. Your friend's eye can act as a mirror of where we are at as a collective. Amanda (meanwhile a real mother) and her friends (a lot of us also real mothers) all want to protect our babies from the President, the Government, the Wall and the Bomb. All we have is our voices and our community. It is of utter urgency that we act together and stand together now in any way to take on this new day. Through Music, Songs and Stories. By Voting, Sharing, Supporting, Loving and Unifying together HERE NOW. There is new meaning in everything. It's not just a song, not just a vote, not just a friend. It's UNIFICATION. COMMUNICATION. ACTION. NOW FOR THE FUTURE. We have to hope that all the breastfeeding, singing and mothering we give now, will make the OTHER FUTURE a good one for our children.

COCO KAROL (choreographer/Mother)
Getting to choreograph, dance, and work on the production of MOTHER was my artistic wet dream come true. The video also provided me an opportunity to cast an extraordinary group of all-gendered dancers and artists, and to consider each of them MOTHERS – of both children and craft.
When Amanda brought me onto the video in August, it was only a few months after having had a miscarriage at the end of my first trimester of a pregnancy with my husband, Sxip Shirey, who toured with Amanda and who gratefully introduced us. Doing a project where I got to cast and work with many mothers was a balm to my sadness, and empowered me at a time of loss. Amanda's unapologetic honesty in her artistry inspired me to go deeply into the project with a broad definition of MOTHERHOOD and CARE believing that what's at stake with all the walls on the outside, are truly the walls on the inside. "We will not let THEM build walls in the hearts of our children" – a phrase Amanda said at some point in the creative process – rang in my head like an anthem or a call to arms – not the arms of battle but the arms of compassion that reach out, in care, to all who suffer regardless of the anger and ill-will that may be given in return.
Many of the dancers and actors on set have their own stories of loss, have been victims of bigotry, live in fear of the current political situation…to my surprise, nearly all of them wrote to me to share their stories and express to me how being a part of the MOTHER music video was a deeply profound and moving experience for them. They too, found that the world we set out to create – one where MOTHERS of all genders are the ones who ultimately draw the line in the sand– was a world that provided a balm for their own sadnesses, empowering LOVE in the face of unimaginable hate.

CHRIS WELLS (The President)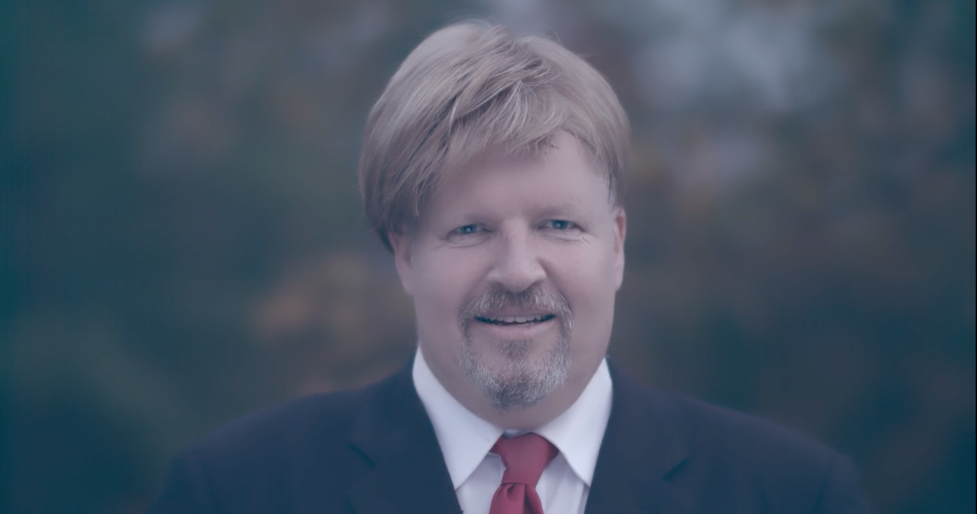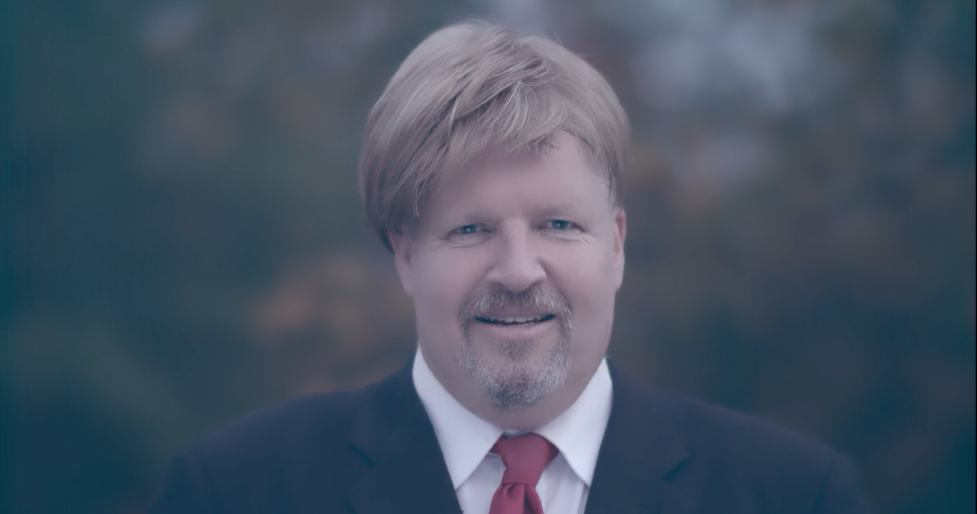 As a community builder and queer art maker, it thrills me to be part of this project. Amanda's radical notion of mothering, or loving, the opposition, in these polarizing, divisive times, is timely, inspiring, and courageous. I'm glad to have gotten to wear that preposterous blond wig, to collaborate with this incredible community of artists, to dance with Amanda at Opus 40, and to be the one who took the mother's milk. As the faeries say: Blessed Be.

JORDAN RATHUS (director)
It is my hope, that while watching this video, one feels what we felt during its creation: Togetherness.

JHEREK BISCHOFF (string arranger, conductor)
I never paid much attention to this tune before working on it. I certainly had heard it, but I never really went through a Pink Floydy time of life. Working on this made me a fan. The lyrics are powerful, universal, timeless and intimate. The music also has a lot of hidden beauty – so many strange time signatures! Working on the arrangement was super easy. I tried to take the feelings and vibe that are already there, and amplify it to the extreme… acoustically.
The video was made out of total love and everyone gave it their all, even through the rain. It was a lovely experience working on this from beginning to end, as it always is with Amanda Palmer. The day we spent filming in the most beautiful setting, surrounded by so many incredible, powerful, and talented women is a day I will never forget.
I want to give a shout out to my mother, Nancy Bischoff, who is an incredible person. She is the most adventurous person I have ever met. She has sailed across oceans to Mexico, every country in Central America, the South Pacific, through the Caribbean and to Australia, and is now embarking on an endless road trip. You would be surprised to learn that she has a somewhat nervous and worrisome disposition, but that is exactly what makes her even more incredible. She pushes through her fears and conquers them. She is an infinite source of inspiration. I love you, mom.

AMANDA PALMER
i was in australia when the presidential inauguration happened at the start of 2017.
a few days later, i scripted this video while walking around the back alleys of melbourne. then i started making phone calls to my most trusted collaborators.
jherek recorded the strings in LA, zoë keating recorded the searing cello solo in san francisco, and i recorded the vocal part in hobart, tasmania.
then i needed to find the right filmmaker. i started hunting.

melissa auf der maur is one of my heroes. she and i met through twitter when we were both stranded in london during the icelandic ash-cloud volcano of 2010,
and i followed her to upstate new york, where neil and i are currently living. she used to tour with hole and the smashing pumpkins, and then she decided to become a mother
and start a culture-changing art church in hudson, ny. before i decided to really commit to motherhood, i spent countless hours in her kitchen, fretting and interviewing her…..grilling her about what it was like to have a child and whether she thought i could make it work. she dispensed the best advice. she is one of the most incredible women i've ever met.

zoë is one of my heroes – musical and mother. we've toured together a lot, and we've shared a lot of life.
a few years ago, zoë's husband jeff died of sudden and gruesome brain cancer when zoë and jeff's son, alex, was four years old.
zoë shouldn't have made the time to do this, but she did. she came off stage at a TED conference where she was using her platform as a widow to explain why our healthcare system is not working. before and after i had my child, zoë was my most trusted resource about babies and touring, and what was and wasn't possible.
it isn't an exaggeration to say i shadowed her every move to figure out how to tour with ash. she is also one of the most incredible women i have ever met.

i didn't use to have many female friends, when i was younger. i was just too afraid of other women, i think.
that has changed.
both zoë and melissa have grabbed my hands and pulled me through many long, dark nights of the soul. marriage problems. womb issues. everything that happens.
i like to think i've grabbed their hands as well.
this is what we have to do. for each other. to make life feel real and worthwhile.

last spring, my good friend sxip shirey – who i've also toured and collaborated with endlessly – started telling me about new fiancée, coco karol, a dancer and choreographer from new york.
everything sxip told me about their relationship was filling me with joy. i'd watched sxip bounce in and out of relationships for years and i'd never heard him sound like this.
i was in the back of a tour van in europe on the "i can spin a rainbow" tour when sxip called with the news, giddy with excitement: coco was pregnant.
he was going to be a father for the first time. i whooped for joy and even passed the phone around the van so sxip could get some advice from the two men with me who'd also had children in their 50s.
some time passed, and i kept up with sxip on text and phone, talking him off the ledge and sharing in his excitement.
and then coco suffered a miscarriage. so many of my friends have gone through the loss of so many pregnancies, and it's so difficult to put into words what it does to you.
i mourned the loss along with them. i spent a lot of time on the phone with sxip while i was in different parts of europe, explaining hormones and reminding him not to take anything personally, and telling him to rub coco's feet.
i met coco in person shortly after her miscarriage, and when we first saw each other in the flesh, we held each other tight without talking.
we became fast, close friends and spent a lot of late nights at our house in upstate new york, working on our work pondering the slings and arrows of motherhood and what it all means, especially given what's going on out there. i invited sxip and coco to get married in our woods. they started spending a lot of time with us, and coco and i became closer and closer.
i told her about the video i wanted to make – and why – and she said she'd like to choreograph what i was explaining. i'd never worked with her, but i trusted the shit out of her.
then she called up her director friend jordan rathus, who's also the mother of a two-year-old. i hired her on the spot. jordan then brought in a cinematographer, saro varjabedian, and we got to work.
jherek also came to town for the video to conduct an incredibly powerful quartet of women from all over the area, including rachel jayson (who you see with her 9-month-old son in a carrier while she plays viola). i've known rachel for years through the boston music scene. rachel and her wife also got married at our house, about five years ago.
when rachel was considering getting pregnant with her wife, clare, she called me for advice. i was 9 months pregnant at the time and about to give birth on the farm in tennessee. i tried to share everything i'd learned about pregnancy, and i promised her i would share everything, EVERYTHING, i learned about the actual baby-having part (i wasn't quite qualified yet). and i've tried. i wanted to hold her hand through the fire the way melissa and zoë had held mine. also: rachel's son has been the recipient of all of ash's baby clothes (who in turn received them all from kiernan, the little red-headed boy you see in the video).
this video is as much an homage and a thank-you love-letter to these four women: zoë, melissa, rachel and coco, as it is anything else.
the system is getting more and more frightening and trying harder and harder every day to make us feel separated from one another.
it will not work.

we started working on pre-production in august and chose a shoot date in october.
coco brought in the dancers, i asked all of my local friends with kids to get involved, we hired actors who we knew would understand the premise, we worked on sets and costumes, and we found a location Opus4, a gorgeous sculpture park, close to my house in upstate new york so we could all eat together at home the night before the shoot.
the day of the shoot, we all woke up at 4-5 am….and it rained. heavily. it poured.
until about 11 am – when the sun broke.
the sun broke.
that's what it feels like all around me right now.
listen, my dears….i've made over a dozen big-production videos with huge budgets and massive casts and crews.
and nothing felt like this. ever. even the videos i've produced myself completely. something was different.
it was THIS: ever since having a baby i've been continuing to work, and often i bring said baby to recording studios and video sets where it's cheerfully tolerated.
this time it wasn't just tolerated. it was CELEBRATED.
i was a mother, hiring a mother director, with my mother friends and their kids all gathered around me…making something huge and real.
we were in charge.
there wasn't anyone to tolerate us and our kids being around the production because we WERE the fucking production.
what a metaphor for life right now, and for women everywhere, no?
we are the fucking production, indeed.
you can try all you want to build a trillion-dollar wall: but suck it.
we have the children, and we get to teach them.

cast and crew portrait at dusk just after filming wrapped
to all of the cast, camera crew, dancers, set designers…ALL OF YOU…thank you from the bottom of my heart.
and to my patrons, who support my ability to make a massive-budget video like this, the way i want, with no record label peering over my shoulder: YOU ARE EVERYTHING.
look at what we made.
WE ARE THE MEDIA.
i love you all so much.
may the sun begin to break, everywhere, everywhere, for everyone who is fighting alone in the dark right now…..
a change is coming.
we can all feel it.
xxxx
AFP

art by alfredo richner in puerto rico: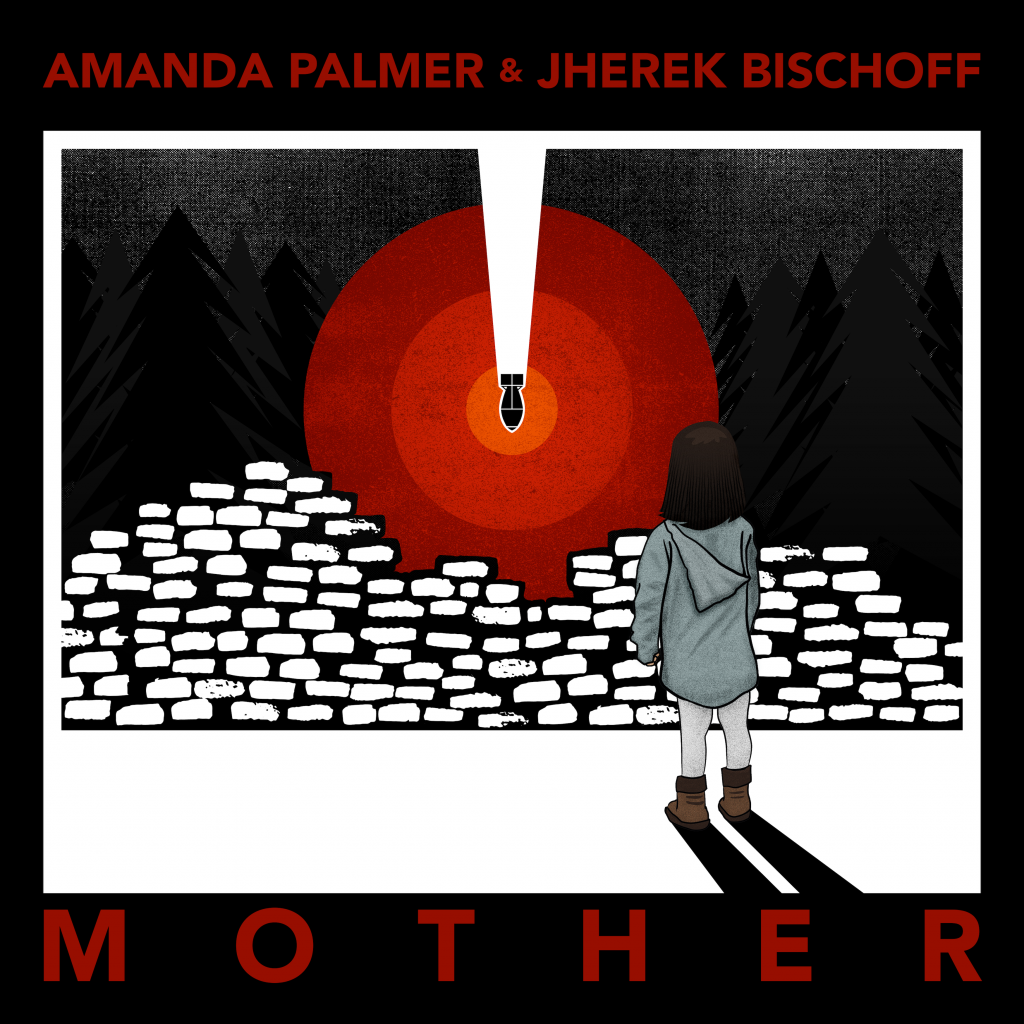 here are some beautiful stills from the set. photos by krys fox:
5:30 am: feeding ash while working on lip-synch notes: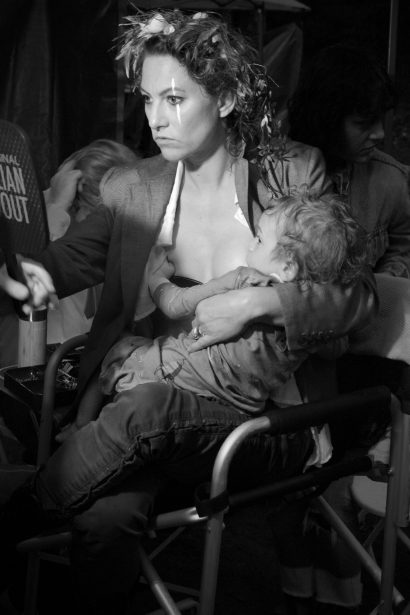 on the set: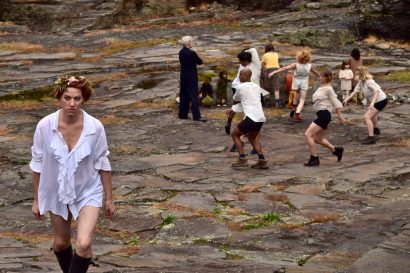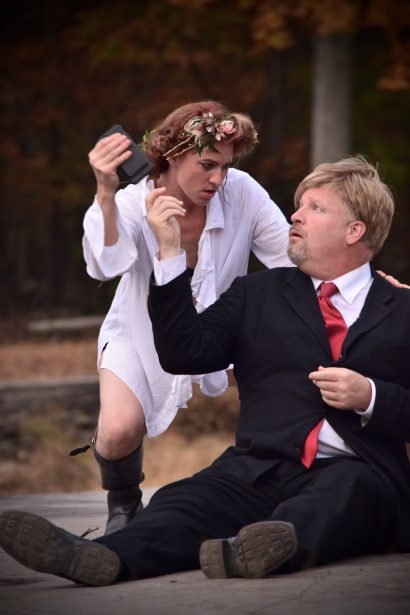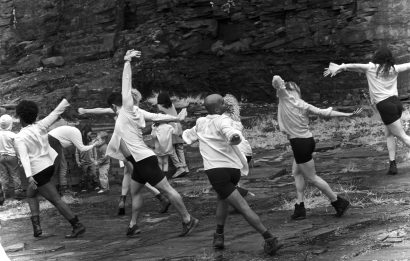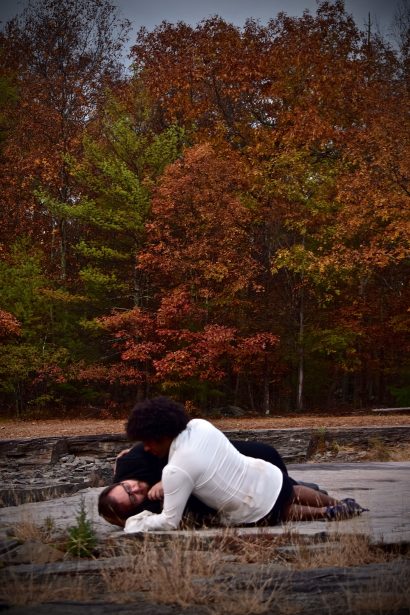 joey and randy embrace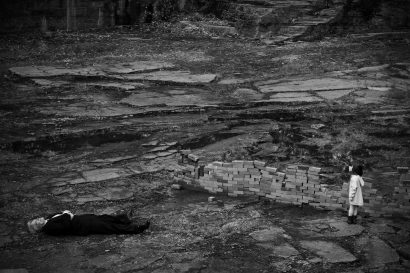 alan and ivy at the wall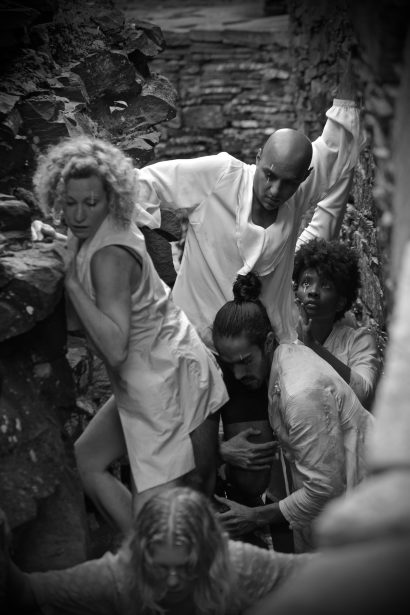 coco with the mothers dancing in the tunnel. clockwise from top left: coco, paul, melanie, miguel, savannah 
backstage: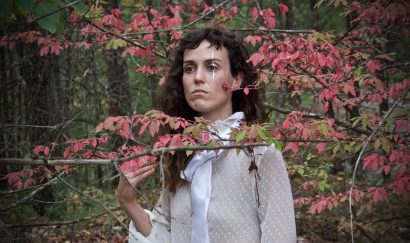 erin posing for a portrait between takes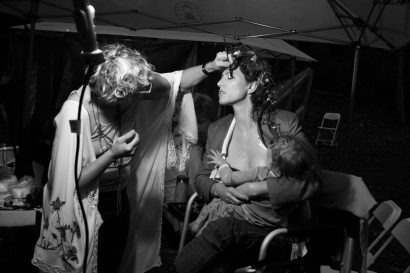 Dana touching up my hair and make-up while I feed ash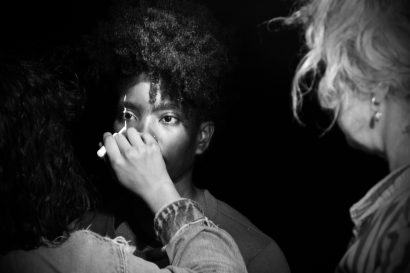 melanie getting make up applied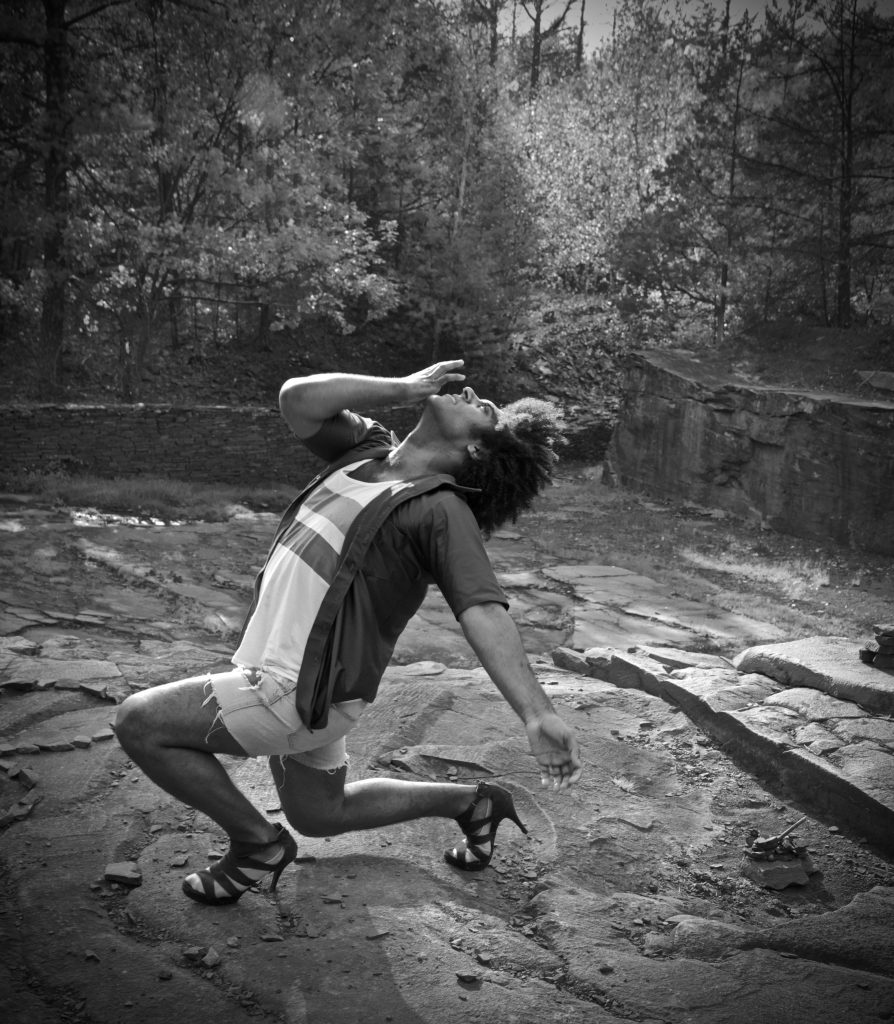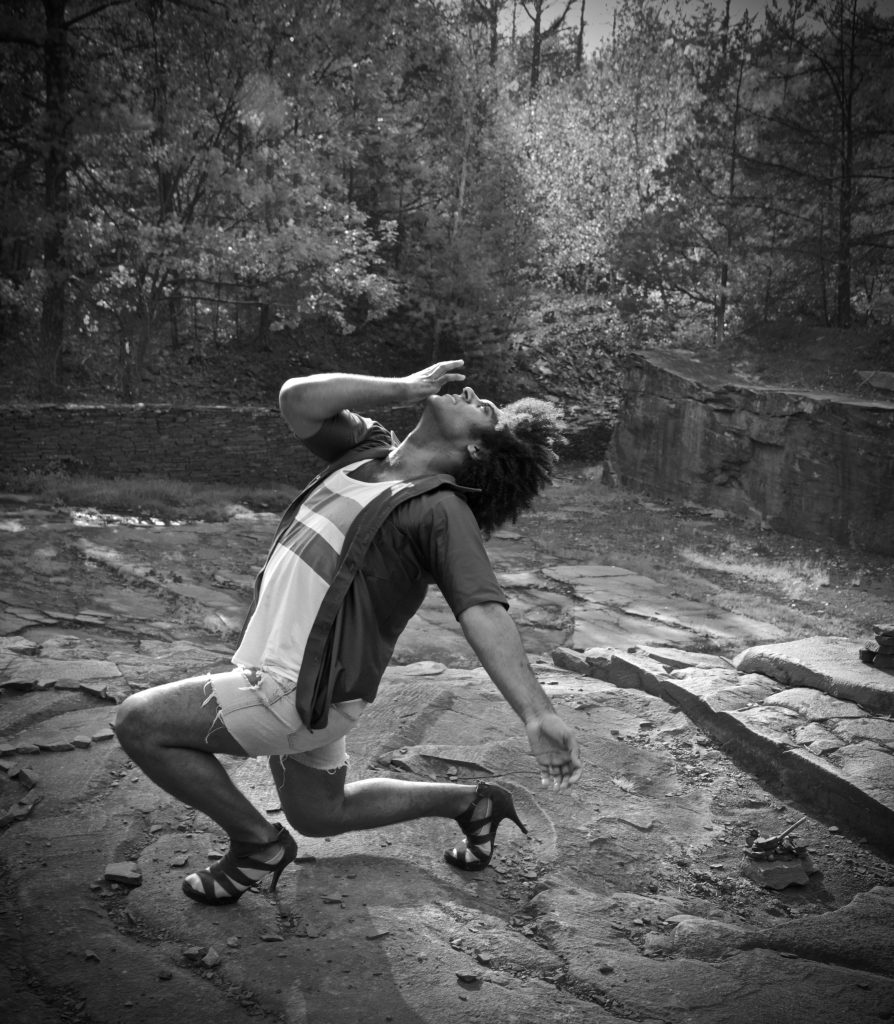 joey practicing in heels
chris checking his phone behind the scenes with alexi between takes
from left to right: erin, alexi, jordan, emily, savannah, paul, melanie, miguel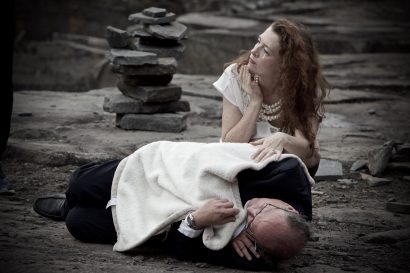 melissa with frank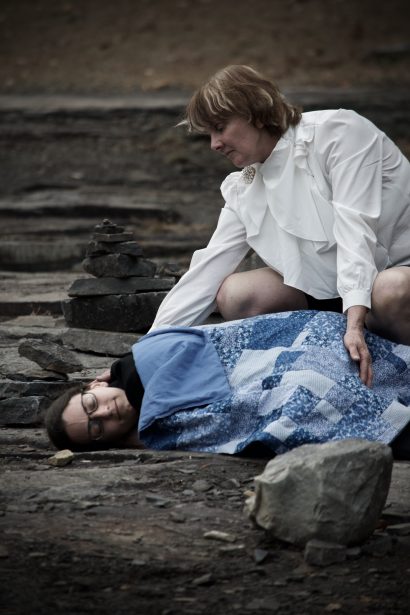 augusta with christina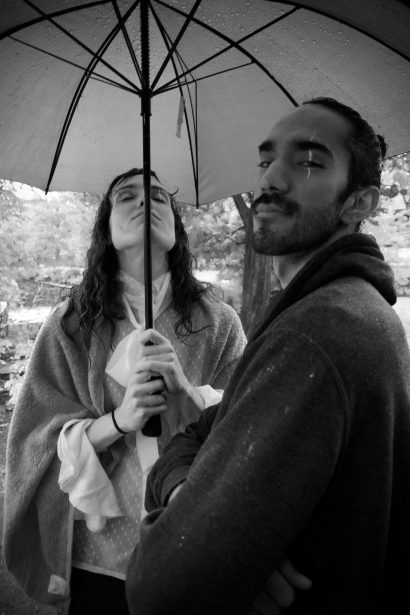 erin and miguel keeping dry between takes in the rain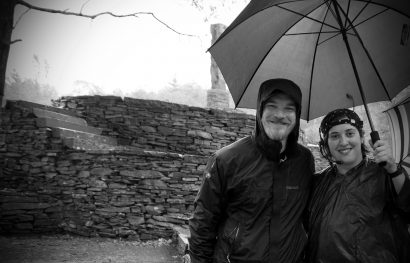 michael and hayley of Team AFP slaying it on the video production team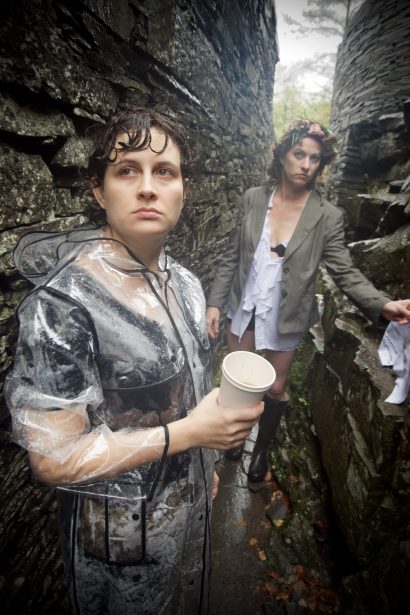 jordan directing me in a tunnel
playing with ash in the rain puddles between takes at the wall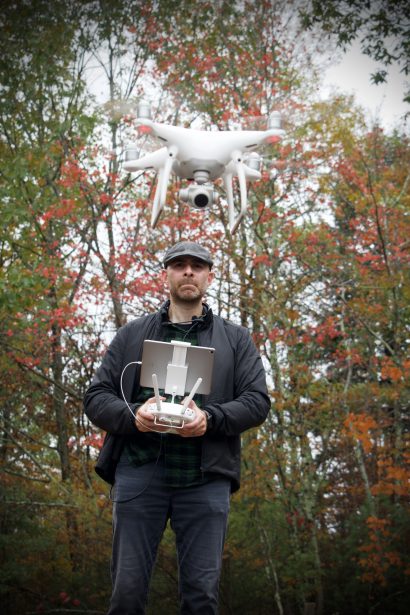 saro operating the drone camera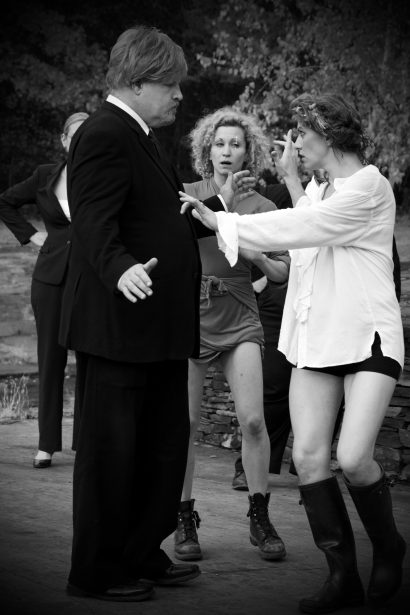 coco choreographing my dance sequence with chris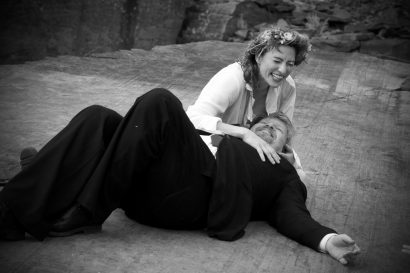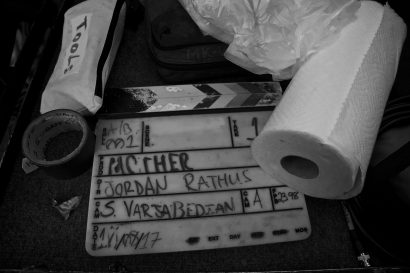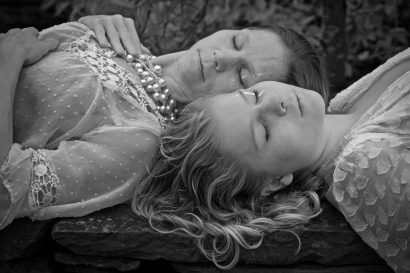 mother and daughter: emily and savannah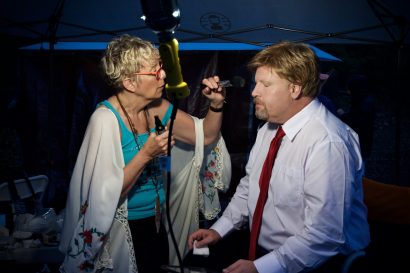 dana putting making up chris bright and early right before dusk
my beautiful friends sxip shirey and coco karol. mazel tov to them…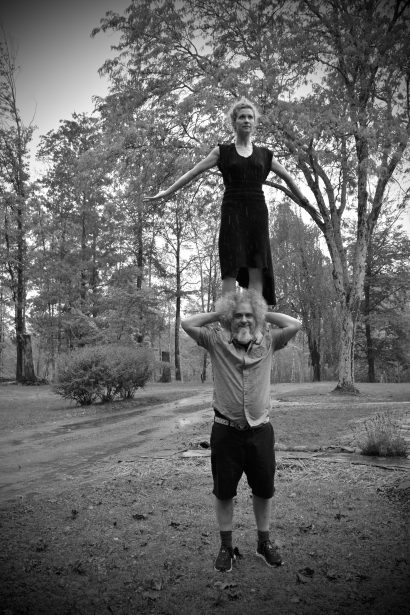 SONG CREDITS
amanda palmer – vocals
recorded by michael shelley at the green room studio hobart
zoë Keating – cello solo
recorded at treehouse studios
strings & bass recorded at the rattle room by jaron luksa
paris hurley – violin 1
lauren baba – violin 2
marta sofia honer – viola
aniela marie perry – cello
jherek bischoff – upright bass
arranged/mixed/mastered by jherek bischoff
Mother was written by roger waters and is published by BMG

VIDEO CREDITS
Directed by: Jordan Rathus
Director of Photography: Saro Varjabedian
Choreographer: Coco Karol
Edited by: Andrew Adolphus & Jordan Rathus
Producer: Zeev Feldman

CAST
Mothers:
Amanda Palmer
Melissa Auf der Maur
Coco Karol
Savannah Pope Blackman
Erin Drummond
Claire Fleury
Melanie Greene
Miguel Angel Guzmán
Jordan Isadore
Joey Kipp
Augusta Ogden
Emily Marie Pope
Paul Singh
Alexi Tasanaprasert
Strings:
Conductor: Jherek Bischoff
Solo – Cello: Zoë Keating
1st Violin: Mazz Swift
2nd Violin: Hana Walton
Viola: Rachel Jayson
Cello: Nicole F Mayone
Politicians:
Chris Wells
Christina Barretti-Sigal
Randy Blair
Alan Brooks
Emily Harris
Alex Palmer
Frank Scalzo
Children:
Ash
Baxter Bryant
Ivy Ellis Bryant
Devon Hunt
Kiernan Hunt
Aadya Raghava
Anaga Raghava
Jaya Lakshmi Raghava
Rudra Raghava
Crew:
1st Assistant Director: Sarah Gyllenstierna
Steadicam Operator: Erik Goldstein
Camera Operator: Charlotte Dupre
Alex Hass
1st Assistant Camera: Pat Raymond
Gaffer: Sheldon J. Walker
Key Grip: John Gabriele
Swing: Jordan Ferraro
G&E PA: Dallas Harder
Costume Designer: Lia Cinquegrano
Art Director: Page Chase
Costume Assistant: Katie Legnini
Makeup & Hair Artist: Dana Bayerle
Production Coordinator: Marina Hirschfeld
Colorist: Saro Varjabedian
End Sound Design: Mike Degen
Stills Photographer: Krys Fox
Production Manager: Michael McComiskey
1st Team PA: Hayley Rosenblum
Key PA: Ben Foley
Office Production Assistant: Shabnam Salek
Production Assistant: Alicia Frehulfer
Caley Bolderson
Diane O'Connor
Klementina Budnik
Shot on location at Opus 40, Saugerties, NY
Special Thanks:
Stephanie Bryant
Suzanna Hunt
Augusta Ogden
Pat Richards
Netra Srikanth
Caroline Wallner

LYRICS
Mother, do you think they'll drop the bomb?
Mother, do you think they'll like this song?
Mother, do you think they'll try to break my balls?
Ooh, aah, mother, should I build the wall?
Mother, should I run for president?
Mother, should I trust the government?
Mother, will they put me in the firing line?
Ooh, aah, is it just a waste of time?
Hush now, baby, baby, don't you cry
Mama's gonna make all of your nightmares come true
Mama's gonna put all of her fears into you
Mama's gonna keep you right here under her wing
She won't let you fly but she might let you sing
Mama's gonna keep baby cozy and warm
Ooh, babe, ooh, babe, ooh, babe
Of course mama's gonna help build the wall
Mother, do you think she's good enough for me?
Mother, do you think she's dangerous to me?
Mother, will she tear your little boy apart?
Ooh, aah, mother, will she break my heart?
Hush now, baby, baby, don't you cry
Mama's gonna check out all your girlfriends for you
Mama won't let anyone dirty get through
Mama's gonna wait up 'til you get in
Mama will always find out where you've been
Mamma's gonna keep baby healthy and clean
Ooh, babe, ooh, babe, ooh, babe
You'll always be a baby to me
Mother, did it need to be so high?