Amanda Palmer + Brendan Maclean – On The Door
— AN OFFICIAL PATRON-SUPPORTED RELEASE, SEPTEMBER 2, 2016 —
AHEM. DEAR EVERYBODY.
this is one of my most ridiculous Things to date. in terms of pure tongue-in-cheek dance-mania absurdity, it's up there with "map of tasmania", my last humorous attempt at making you laugh with a dance track….and i hope you enjoy the eff out of it. it's a collaboration with australian singer-songwriter-trax-master brendan maclean and australian producer paul mac.
partly inspired by rule #20 from Thor Harris' (of SWANS, Shearwater & Thor+Friends) now-famous "How To Tour in a Band or Whatever"….
#19-Fast food is Poison.
#20-The guestlist is for friends, family & people you might want to fuck. Everyone else can pay. They have day jobs.
#21- Don't evaluate your whole life while you're sitting in a janitor closet waiting to go on. You think you're above having shitty days at work? Shut up & do your goddamn job.
…wise words, Thor. (let's also not forget Rule #8: Masturbate. Duh… Where & when? Be creative. You're an artist right?)
back in early 2014, i was backstage at the spiegeltent during my residency at the sydney festival. the amazing brendan was guesting with me every night (we were doing THIS) and one night we were joking about the absurdity of people over-asking for door list spaces FIVE MINUTES BEFORE THE SHOW….and a totally stupid joke in a stupid german accent was born. and soon after: "WHAT DO YOU MEAN YOU DON'T KNOW 'WARM LEATHERETTE'", i shrieked at brendan, and reached for my iPhone to search for a youtube clip. i schooled him in the ways of The Normal, one of my favorite tracks ever.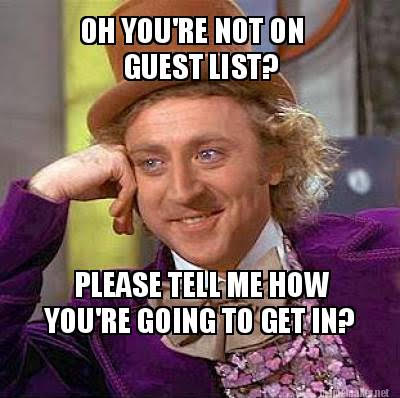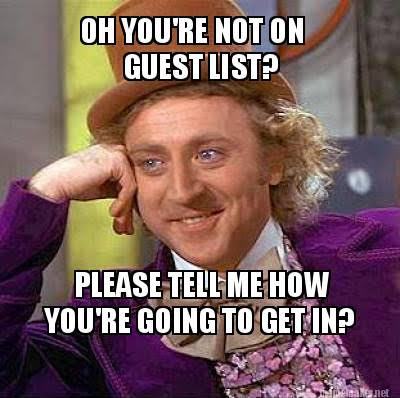 (RIP gene wilder. we love you so much)
a week or two later, we were in the studio recording our official cover version of "laura" and brendan handed me a piece of paper. "I wrote lyrics for 'On The Door'" he said. "YOU DID NOT". he had. i spit them into the microphone. that was like two and half years ago.
we kept thinking of ridiculous people to add to our absurd list of "obnoxious guest-list needing friends".
one by one, they came. brendan worked with paul mac on ENDLESS iterations of the song and finally….finally….it is ready.
sometimes things take a long time. this one's been cooking for EVER. in between, i wrote a book, put out a book, went on a book tour, got pregnant, had a baby, and RAISED A BABY. he's ONE for christ's sake. to everything, turn turn turn….it is, again, the wonderful thing about patreon. we do things the way we wanna do them. speaking of which, brendan has his own patreon (he has about 160 patrons and is charging "per recording". go support).
in my defense, and so you know – this song is ironic. as in….in jest. i'm the opposite of the narrator in this song: i'm obnoxiously over-invite-y with my actual guest list. just ask any of the many aggrieved tour managers and venues who have given me 50 spaces and wound up needing to let 123 people in because all of my best friends and their girlfriends and ex-girlfriends and families and grandmas have shown up. i am known to invite random people on the street to see my show even when the guest list is full. THEY CAN FIT SOMEWHERE. THEY ARE SO NICE. THEY COULDN'T GET TICKETS. THEY ARE BROKE. yes….my general attitude is: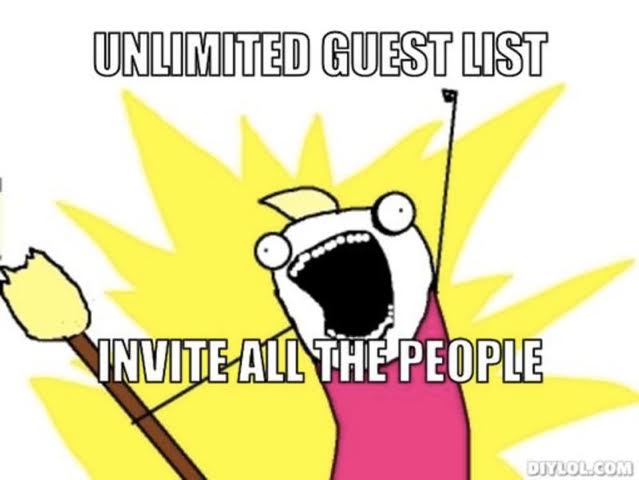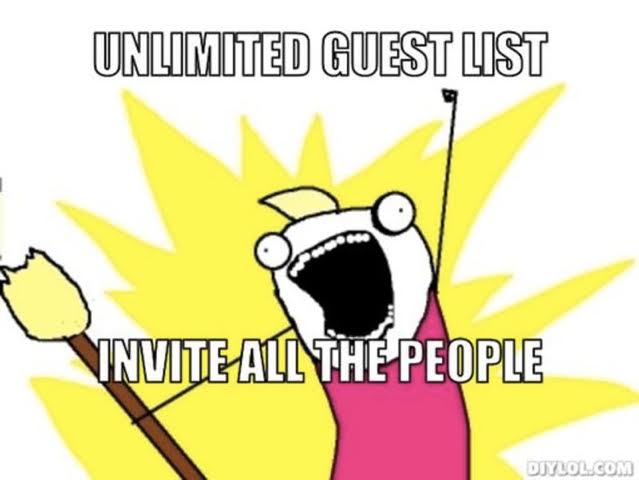 (yay allie brosh!)
ahem.
THAT BEING SAID, HERE IS A NICE HANDY LIST OF THINGS YOU SHOULD KNOW IF YOU WANT TO MAKE YOUR ARTISTS LIFE EASIER:
THE GOLDEN RULES OF GUESTLIST:
1. if you can easily afford to pay for tickets, and the show isn't sold out, buy tickets. it leaves space for actually broke people.
2. don't bug the artist the day of the show. the day of the show already sucks, stress-wise. if you know you want to come, ask way ahead.
3. don't forget that backstage access and guest-list are different things. guest-list doesn't mean you get to go backstage, and you can be put on a backstage access list even if you're already bought tickets. be nice and buy tickets. you can still go visit your artist backstage and eat their leftover hummus.
4. don't bug the artist (especially on the day of the show) with calls or text in the vein of "uuuhhh…where's the show? when does it start?" please google. that is why we have google.
5. also don't bug the artist (especially on the day of the show) with "what should i do when i get there?" questions. 99.9% of the time, there is a door list at the main entrance and/or a will-call line at the box office. go stand in it with the other people on the guestlist. you will make some nice friends. do not call the artist asking where you should stand. ask a nice venue person.
6. a personal pet peeve: DO NOT DRINK ALL OF THE ARTIST'S BEER WHEN YOU GET BACKSTAGE UNLESS IT IS OFFERED TO YOU. WHAT THE FUCK??? THAT'S OUR BEER
i'm getting off topic here.
i love you.
so much.
see you on zee dance floor…..
….MINUS FOUR.
LOVE
AFP
p.s. IF YOU'RE A REMIXER…..IT'S YOUR LUCKY DAY. we made all the stems freely available HERE. go crazy, and if you come up with anything good, SEND IT TO US SO WE CAN CIRCLE BACK AND SHARE IT WITH THE FANBASE!! just email your remixes to remixes@amandapalmer.net so we can have a listen. feel free to supply your own overly obnoxious voicemail messages 🙂
p.s.s. as usual…this whole release was supported by funding from my patreon. the money will be split among all the creators. please consider supporting the patreon if you haven't already: https://www.patreon.com/amandapalmer

FROM BRENDAN MACLEAN:
Sitting in a sweaty little van somewhere in a Sydney summer, I vividly remember watching AFP's phone blowing up ten minutes before every show. I imagined it had to be the Stage Manager, right? Surely everyone knew it was almost show time. But ten shows into Amanda's season I realised it was much, much worse. It was people asking to be ON THE DOOR.
One day I turned to Amanda and said, "Just tell them they are on the door minus four."
AFP paused, slowly twisted her head towards me like I'd uttered the words of an ancient spell,
"What did you just say?"
And so On The Door was born…
support brendan making art on Patreon!! https://www.patreon.com/macleanbrendan

-THE CREDITS-
Amanda Palmer and Brendan Maclean – Composers/Vocals
Paul Mac in The Panic Room – Producer
Sebastian Andreassen – Artwork
Sameer Sengupta – Mastering
SPECIAL GUESTS: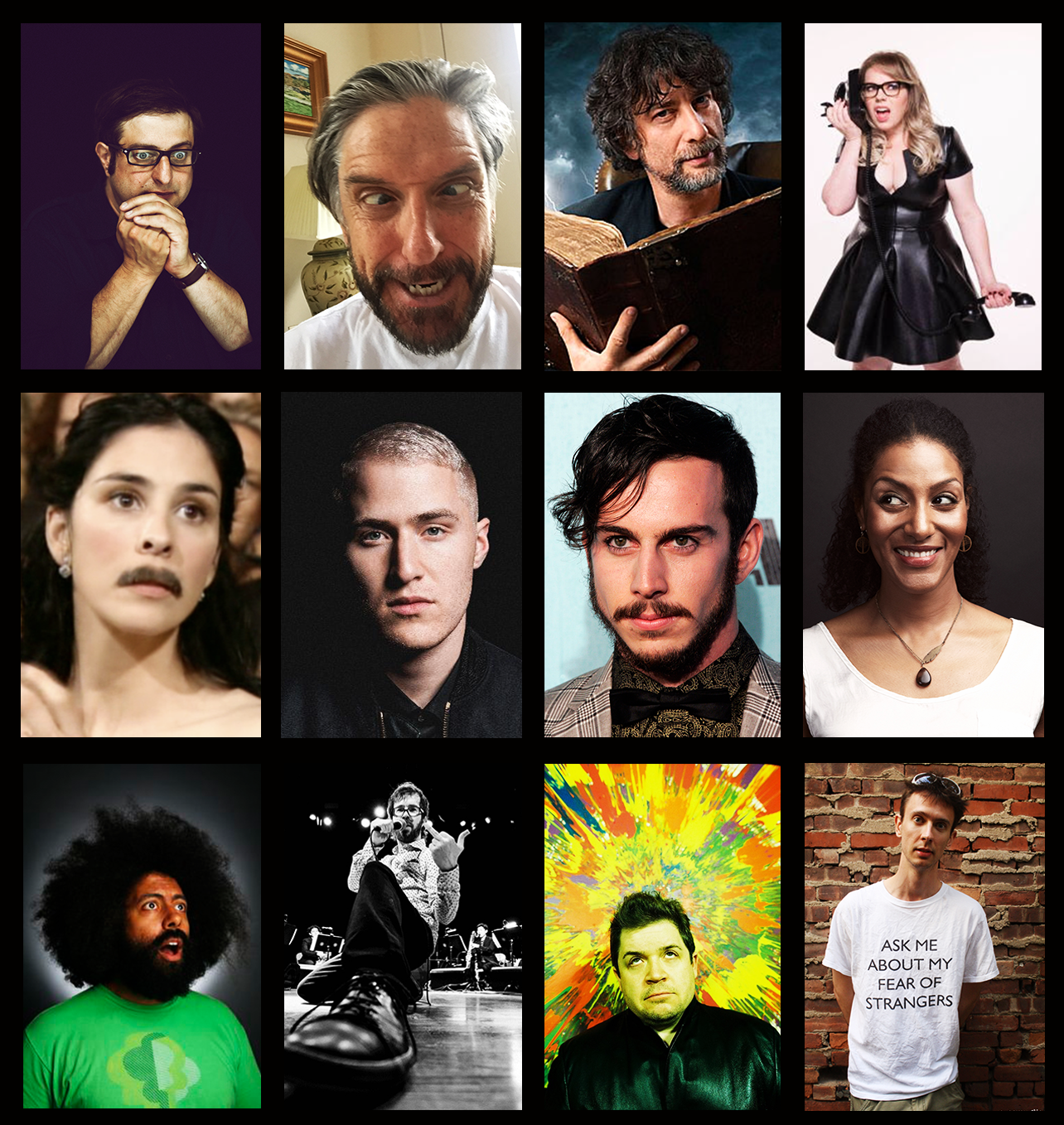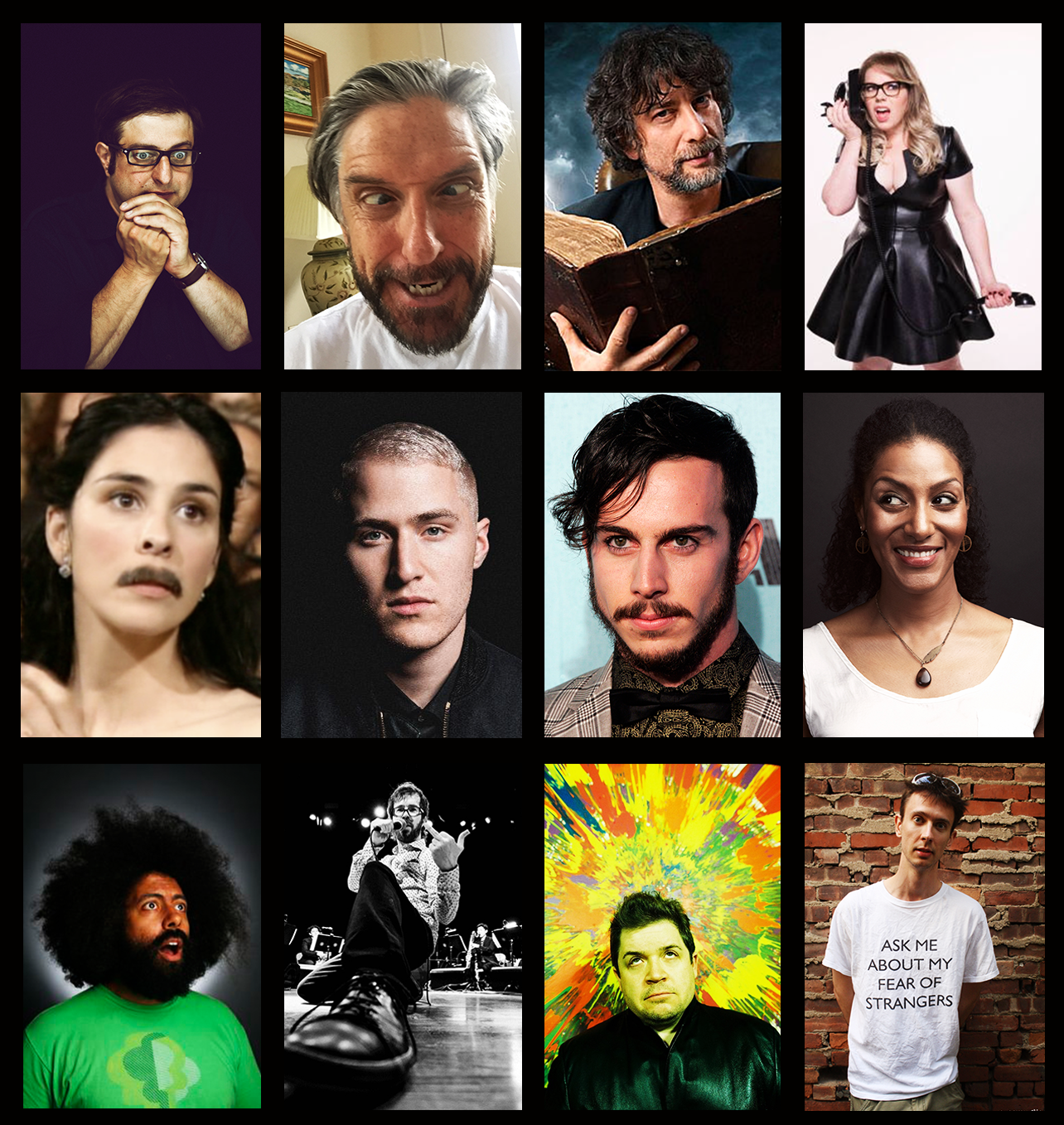 —-