WYNKEN, BLYNKEN & NOD ALL-NIGHT VIDEO! from the JACK & AMANDA "YOU GOT ME SINGING" RECORD.
— AN OFFICIAL PATRON-SUPPORTED RELEASE, OCTOBER 19, 2016  —
(watch on Vimeo here!! https://vimeo.com/188036296)
 "Wynken, Blynken and Nod" is a poem published in 1889 by Eugene Field, and this tune/version that my dad Jack and I covered for "You Got Me Singing" was written and recorded in the 60s by The Simon Sisters (Lucy and Carly. you probably know Carly. By the way, did you know that Carly Simon was sexually molested at the age of 7, developed a stammer, and, because she could sing without stammering, became a songwriter? thanks wiki).
the original poem has been published in a variety of ways with different artwork, including this beautiful Maxfield Parrish.
my dad, Jack Palmer, and I had only vaguely started working on the hardcore song selection for "You Got Me Singing", our album of folky cover songs, when my birthday came around. It was April of last year, 2015, and I was about four months pregnant. My dad sent me a beautiful gift in a format he had never done before…he sent me a home recording of him playing guitar and singing "Wynken, Blynken and Nod". it was a gift for me, but it was also a gift for the baby who didn't have a name yet. i was really touched, as you can imagine. i fell in the love with the song (I'd never heard it before) and I suggested we add it to the album as a duet.
So we did. It's on the album: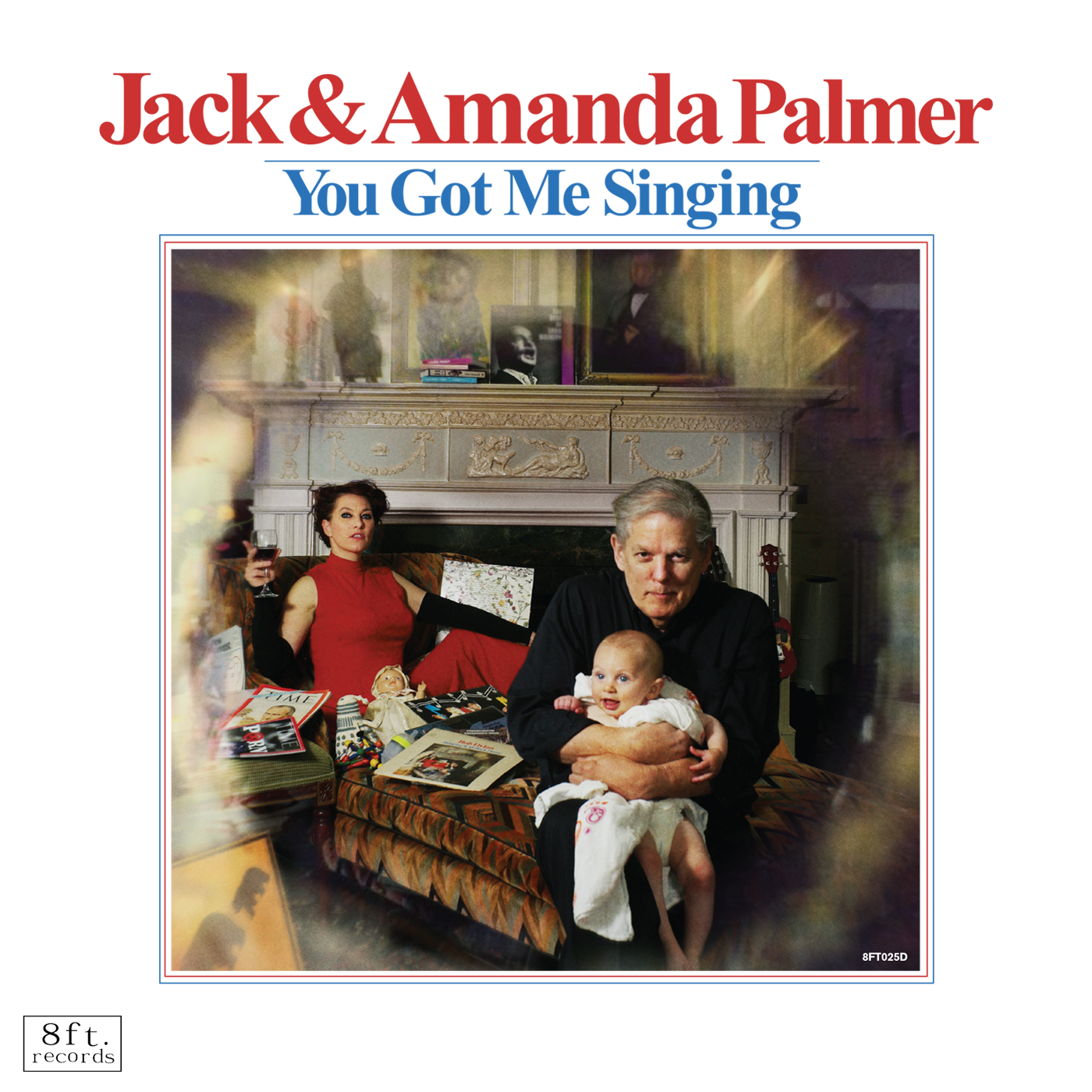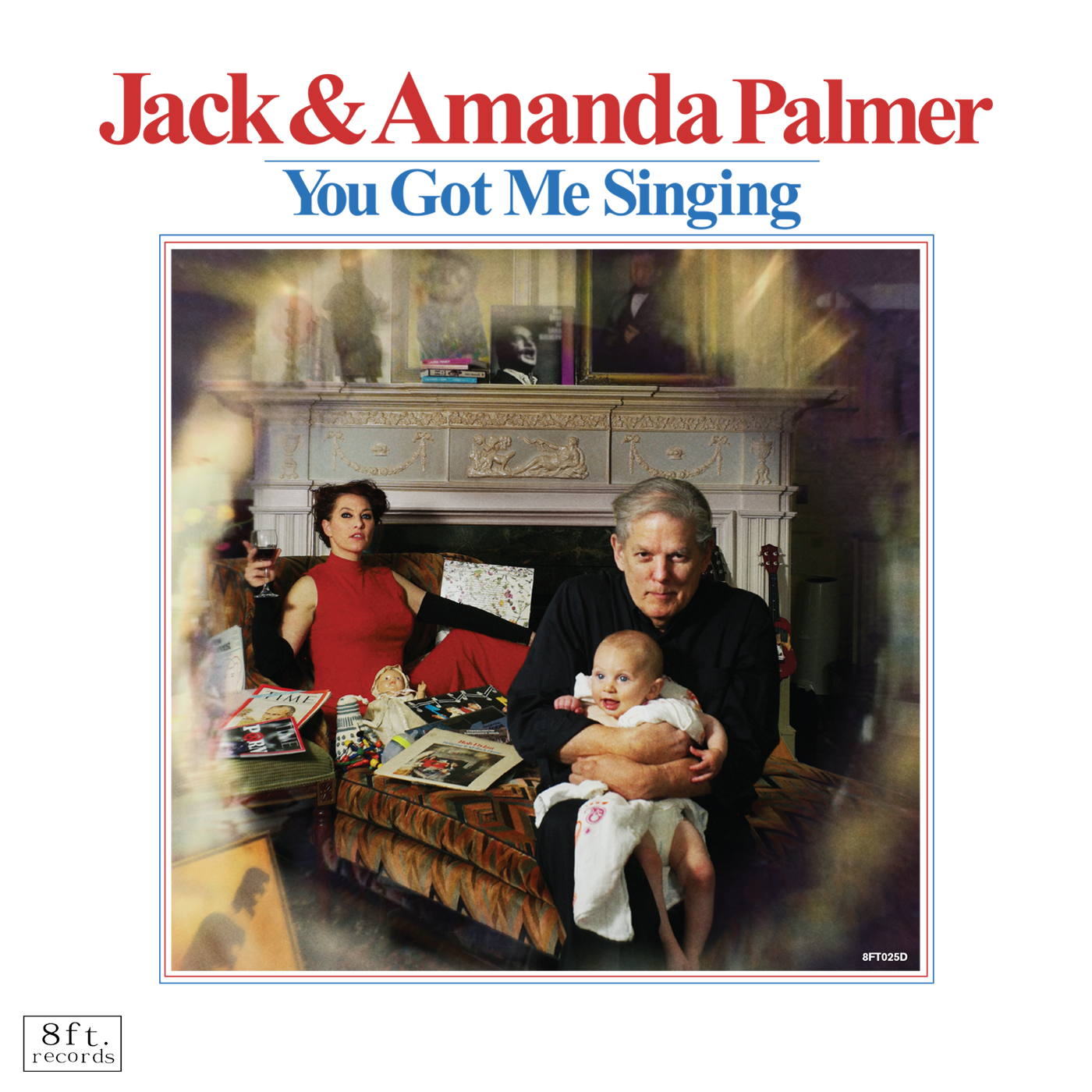 THEN WE WANTED TO MAKE A VIDEO!
when we were touring the record over the summer, we spent a lot of time with our opening band (who also played songs with us!), Thor & Friends (listen to their new album HERE.)
we were headed to our show in Hudson, NY, and Thor kept going on and on about these local artists he knew in upstate named Kahn & Selesnick. they'd apparently done an album cover for one of thor's other bands, shearwater. NPR declared that album cover for "Rook" the best album cover of the last 10 years. i googled.
i fell in love: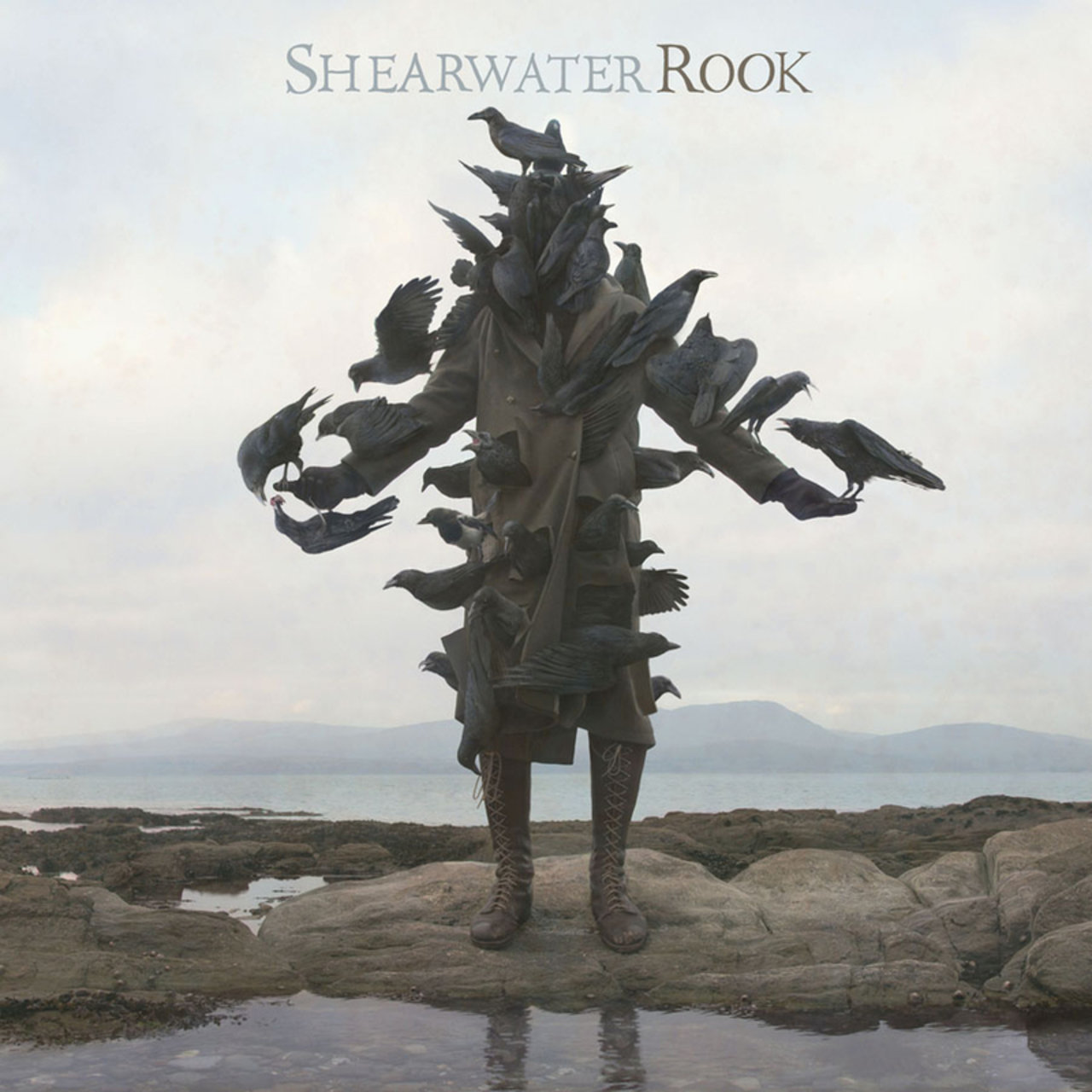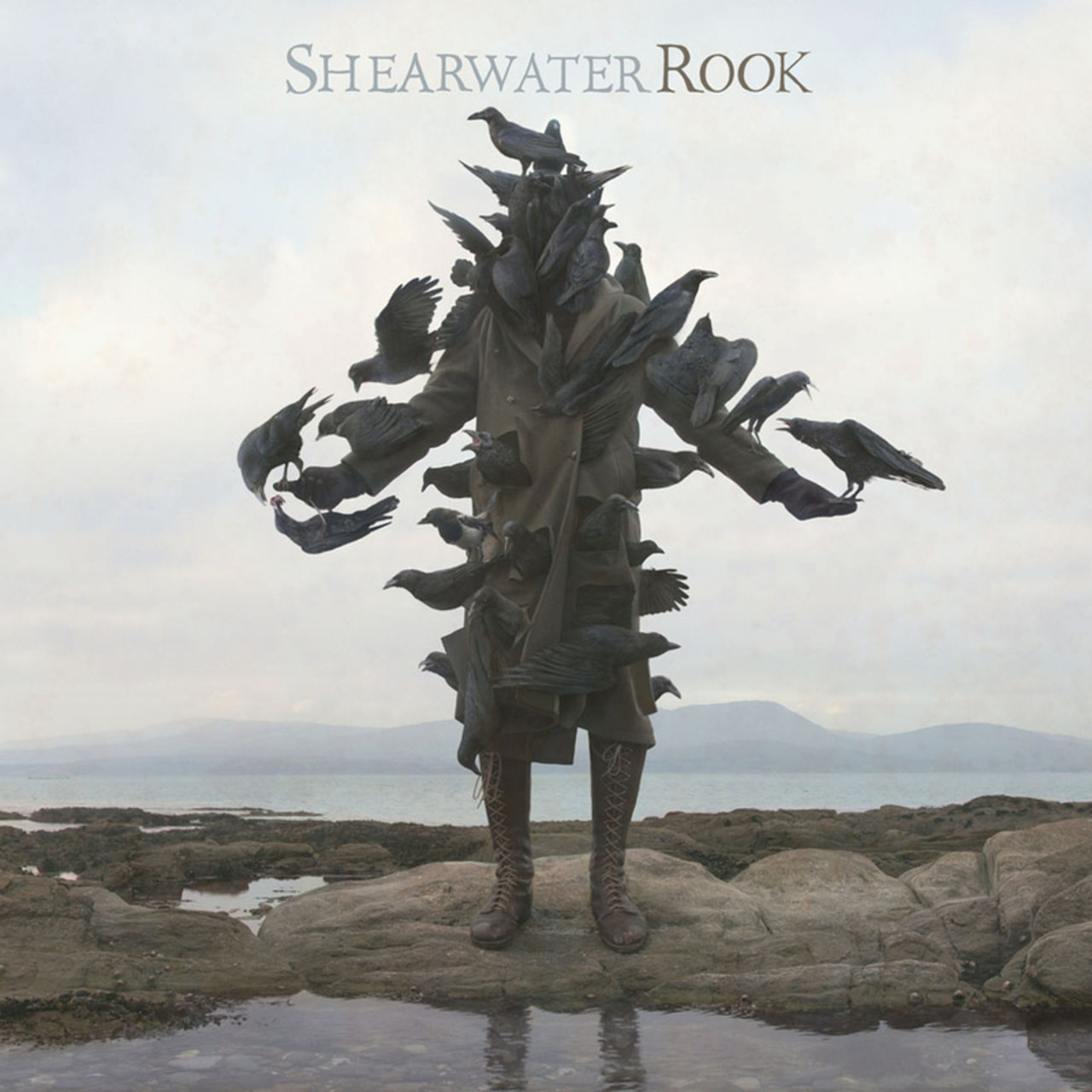 nicholas kahn, the kahn half of kahn and selesnick, came to the show in hudson and we hit it off. by the end of the night we'd fallen in art-love with each other and were talking excitedly about doing some kind of project together. why not RIGHT NOW? i said. why not THIS RECORD? let's do Wynken!!! he said yes that night, we shot two weeks later.
i already had an idea: a night in the life of ash….shot in real-time, as the adults of the house go absolutely bananas. kind of like a "where the wild things are" in reverse. i wanted it to have a storybook feel, but not be so silly it wouldn't be beautiful.
then we needed a film director, so i phoned up jim batt, who also directed "want it back" and i knew was familiar enough with stop motion that he could nail this idea to the wall. knowing how crazy this shoot was going to be, he pulled in kim boekbinder to co-direct.
we roped in everybody we knew around woodstock (including josephine and georgia, the two teenagers next door) and you'll recognize quite a few people if you've been around my life and shows…so there's jason webley (who actually really pulled his weight in the art department as well, it was HIS idea to hang up all those violins, which were donated/loaned to us by a wonderful local fan & new friend named Marcie Vargas.) there's little maddy gaiman who's not so little any more. she was staying at our house for the summer (and she's got a job in the Big City now). there's superkate (with the black hair and tattoos, who runs my new york office). there's ash.
it turned out jason wanted to hang out with his friends Joseph Fink, Meg Bashwiner, Jeffrey Cranor, and Jillian Sweeney from "welcome to night vale", so they all came over for dinner and got roped (literally?) into being in the video.
we had a blast. we started working the morning of the shoot, and starting FILMING as soon as ash went to sleep, which was around 9:30 pm. we filmed until about 5:30 in the morning.
here are some gorgeous stills from behind-the-scenes: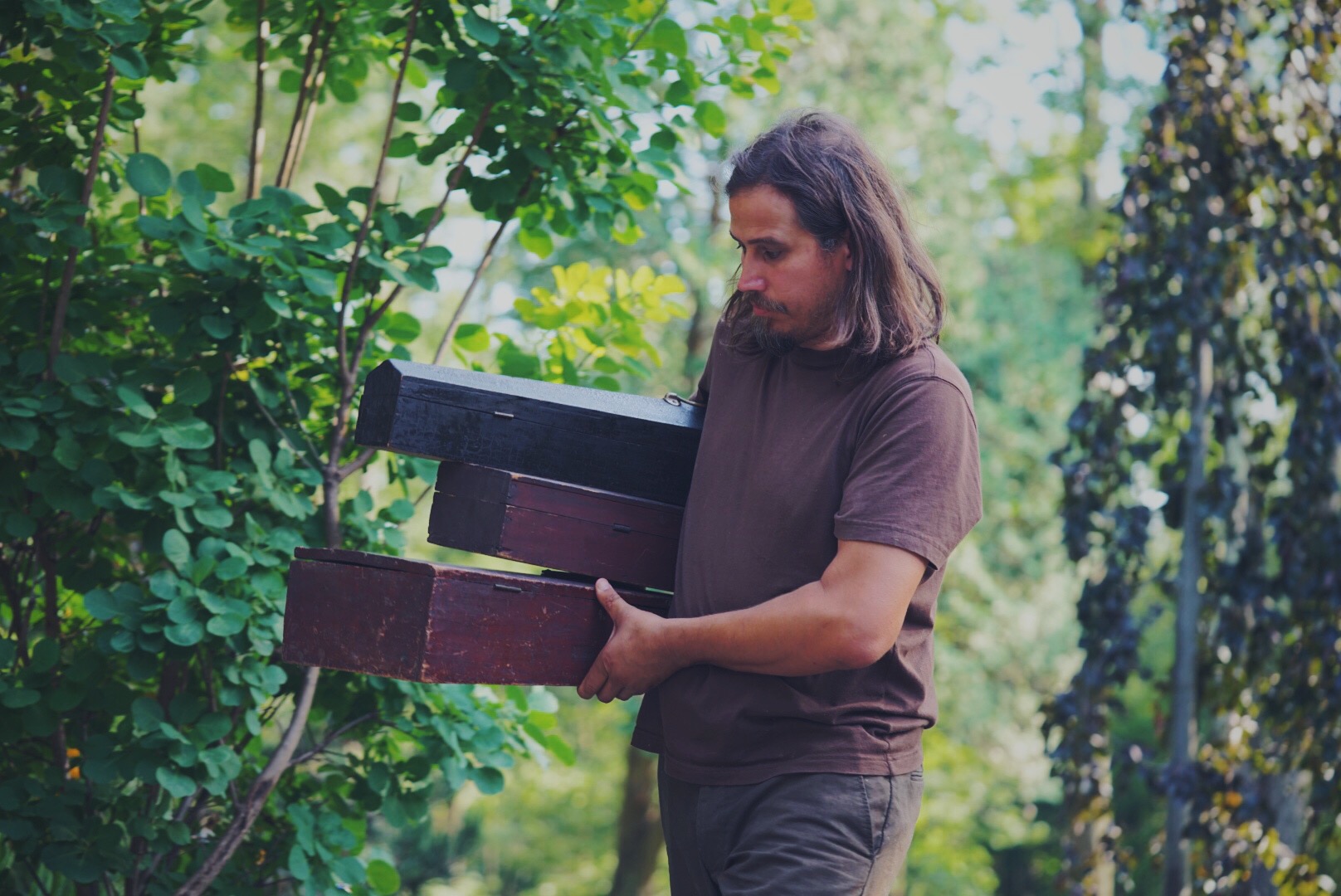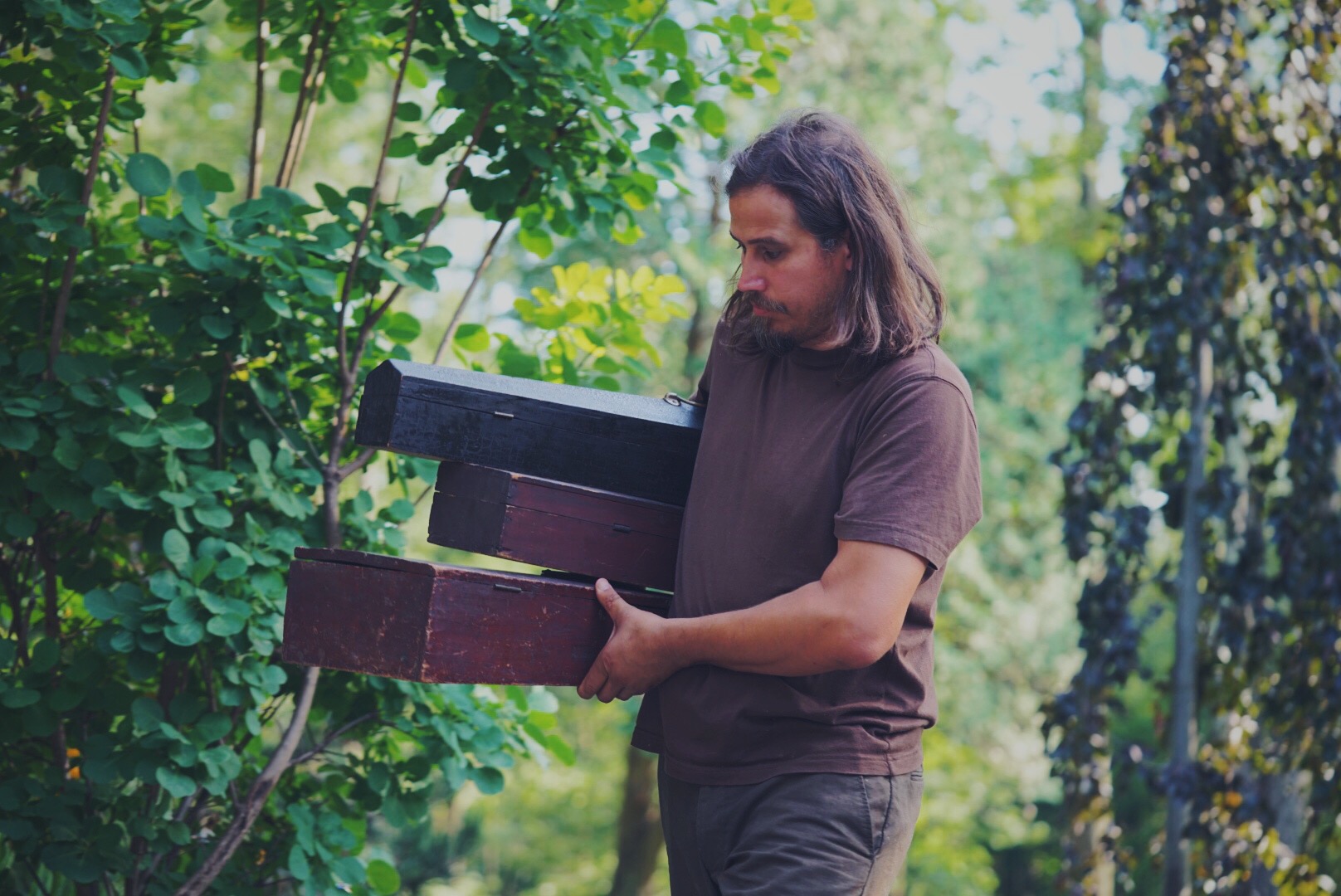 jason carrying the violin coffins.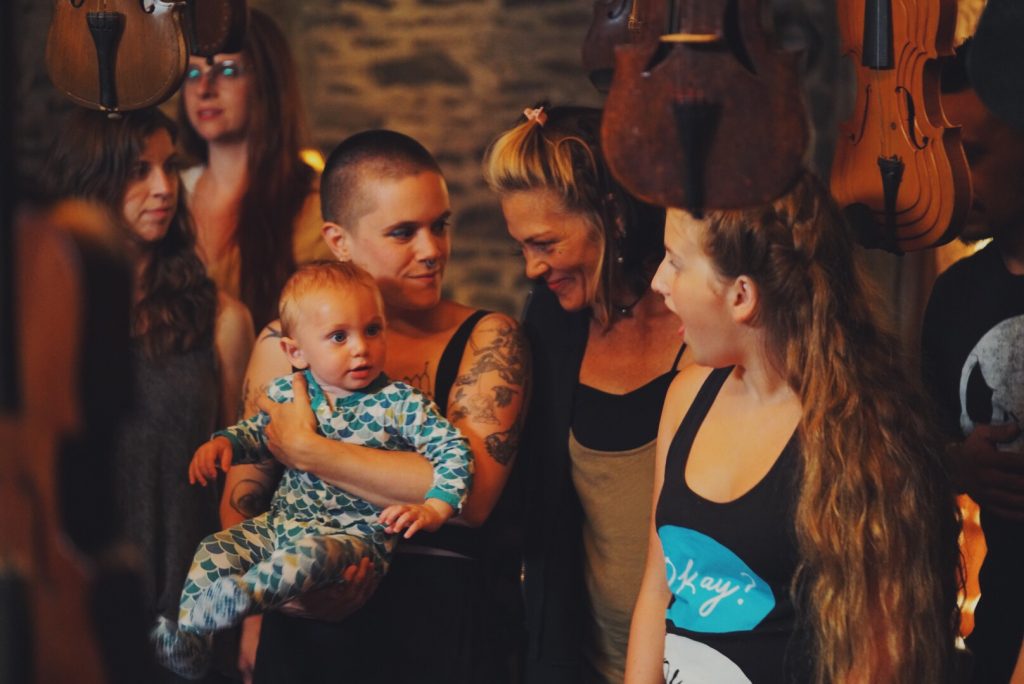 ash is ready for his close-up. held by justine.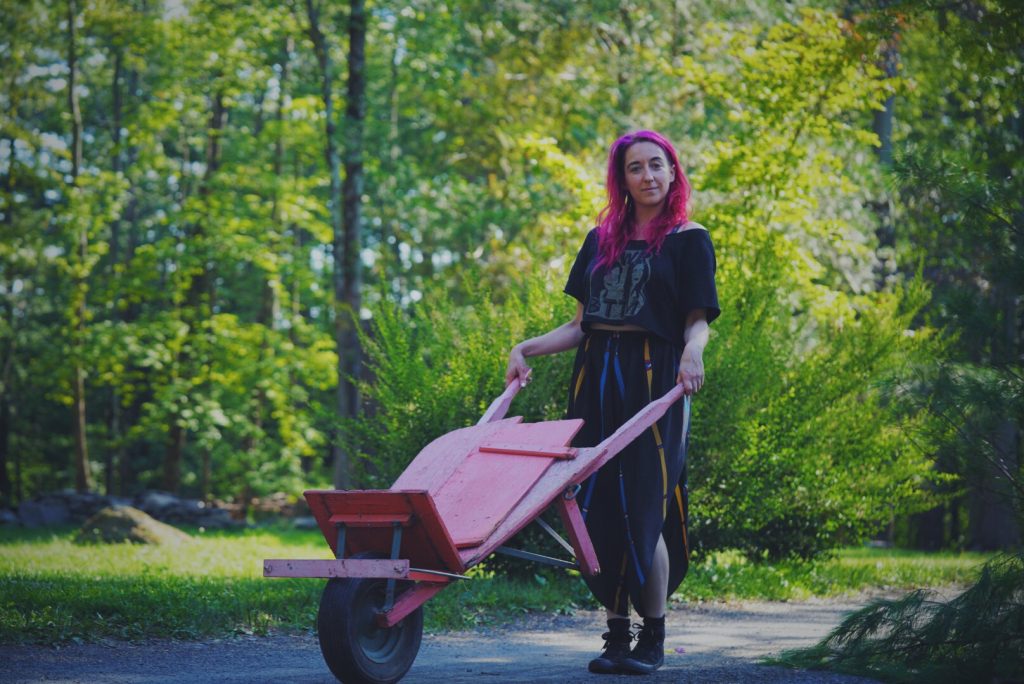 kim, with wheelbarrow ready for action.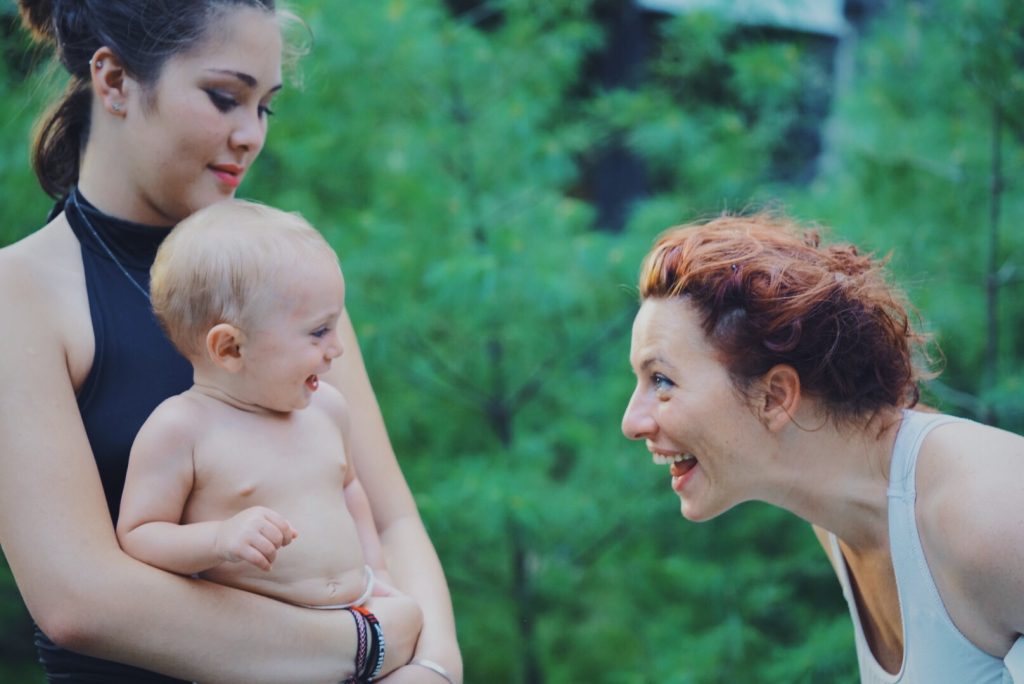 beautiful layla, one of ash's babysitters.
Ron and the fish…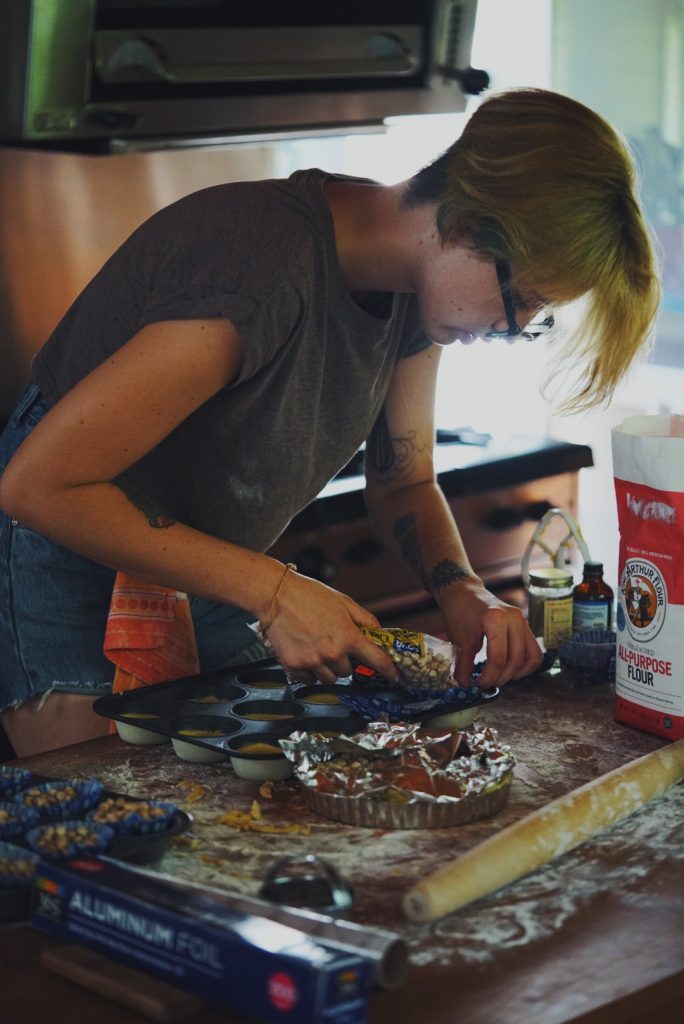 beautiful sid, hard at work on baked goods.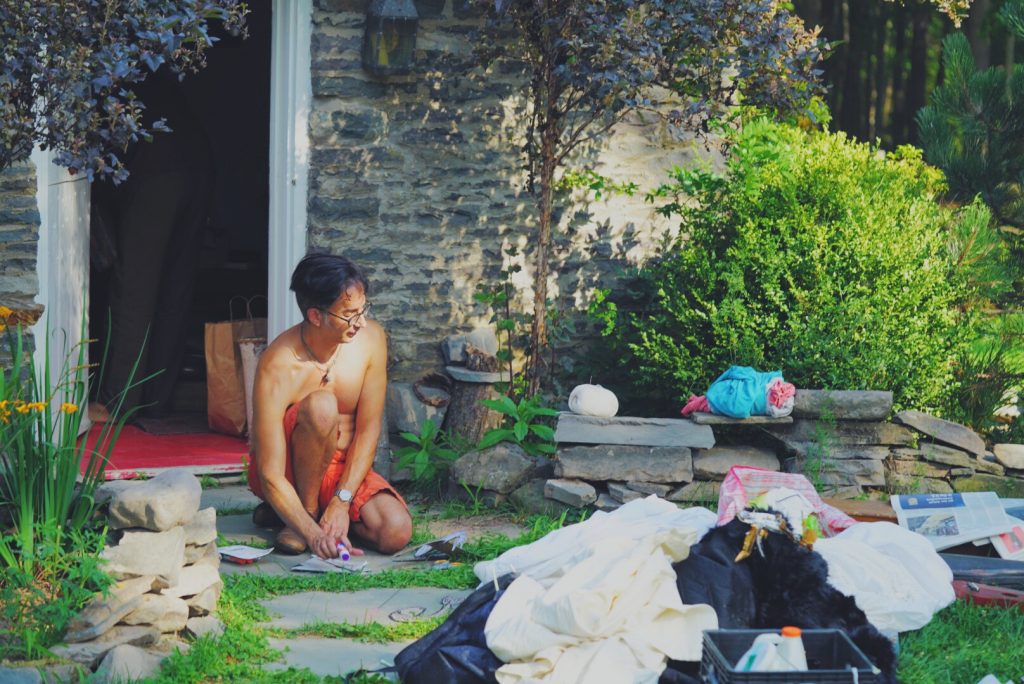 the piles.
smoke break.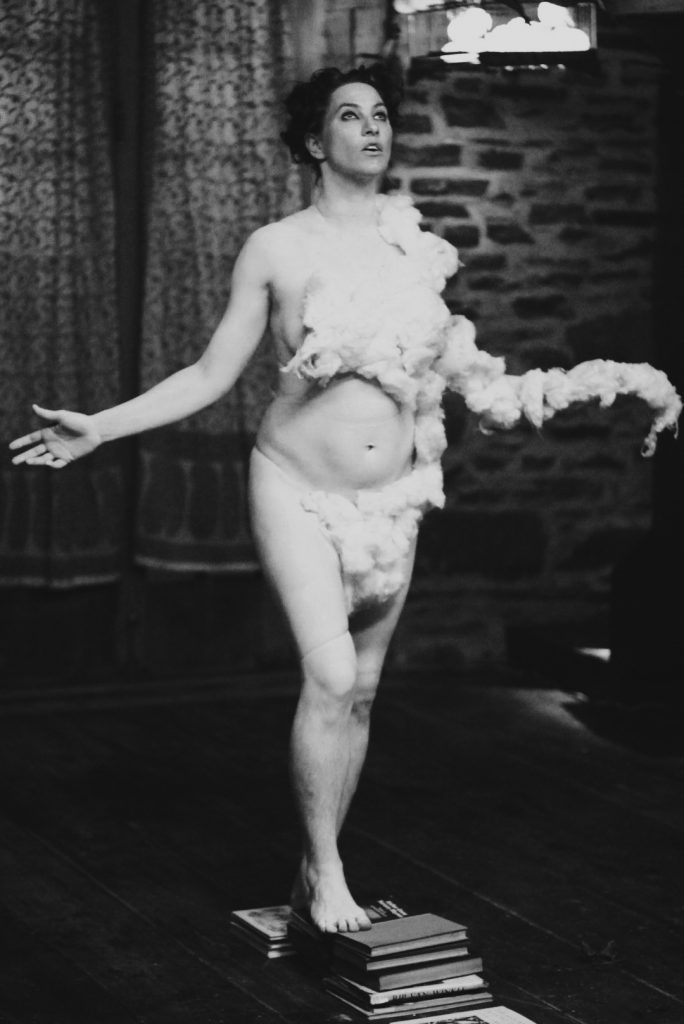 becoming a cloud. postpartum belly on display…..
jim directs the cast.
run, jo, run!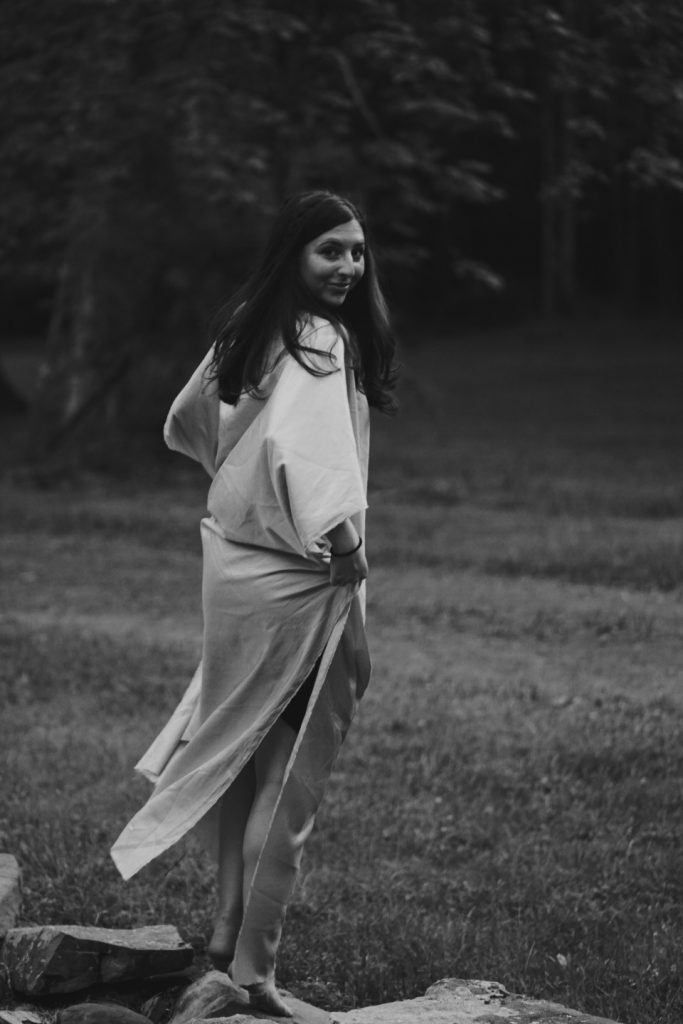 maddy gaiman. (i can't believe how grown up she is now, it's crazy).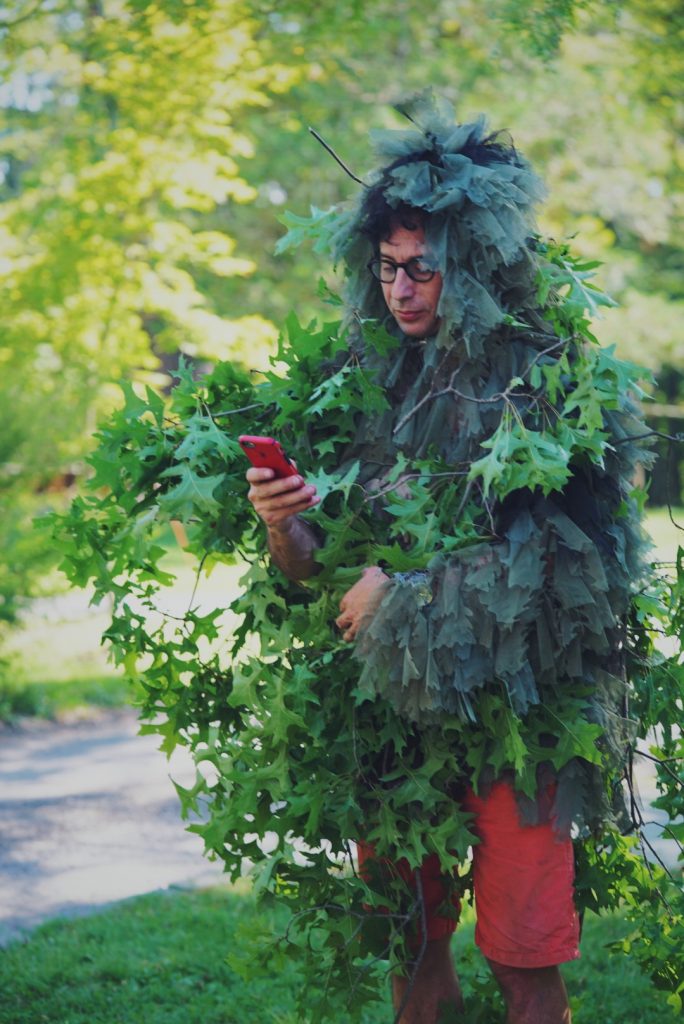 the trees are trying to reach you. that's nicholas kahn, as the TREE MAN.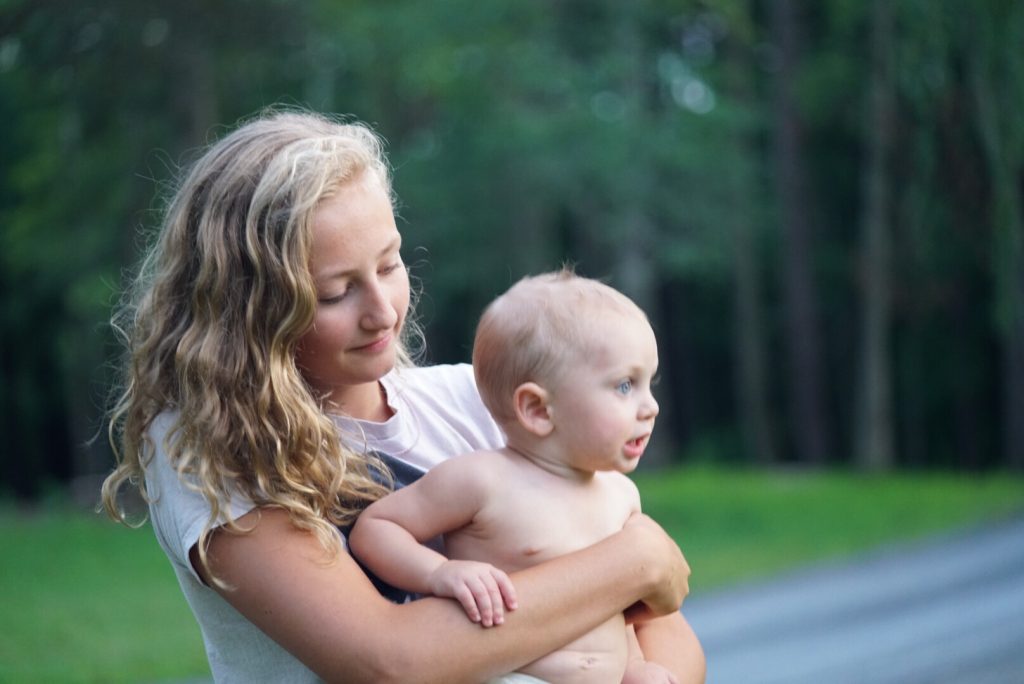 georgia with ash.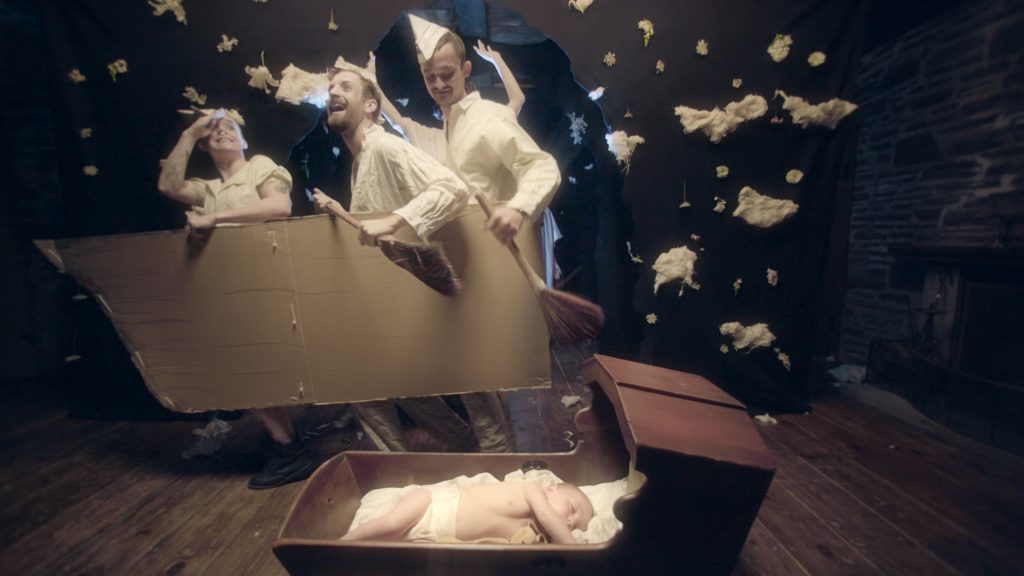 justine, ron, and shelton as "wynken, blynken and nod".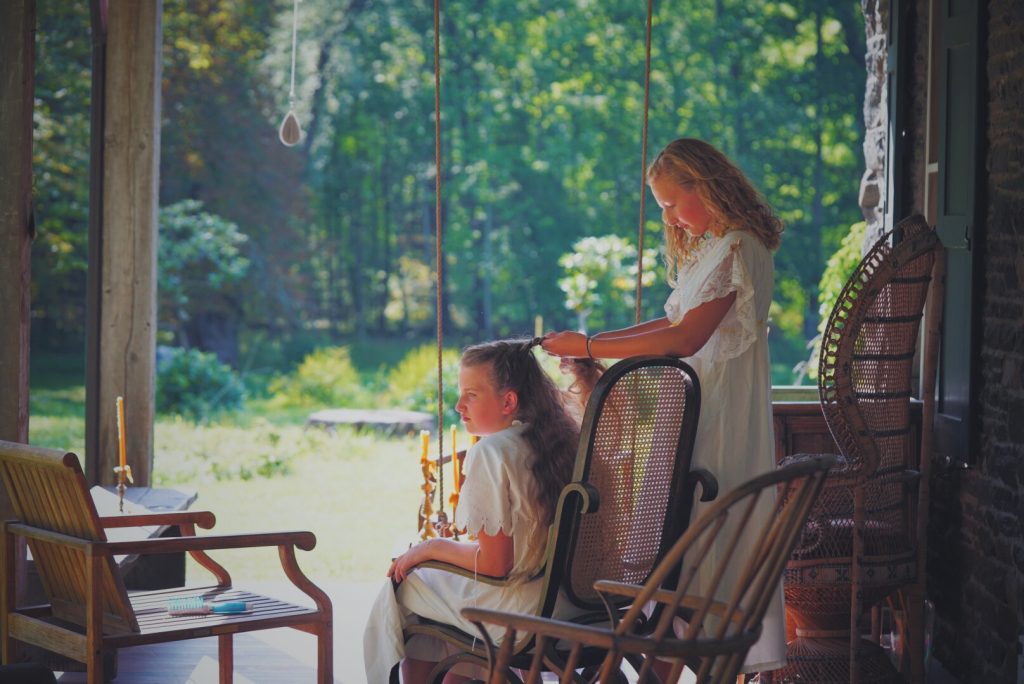 georgia and jo.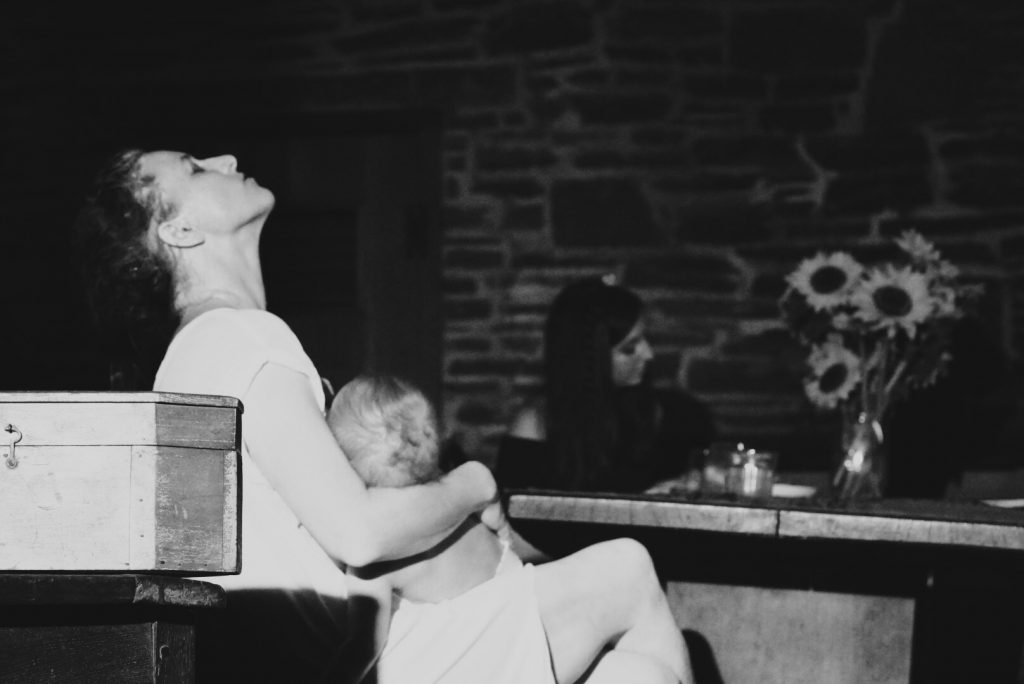 mom, ash, maddy.
sleepy heads.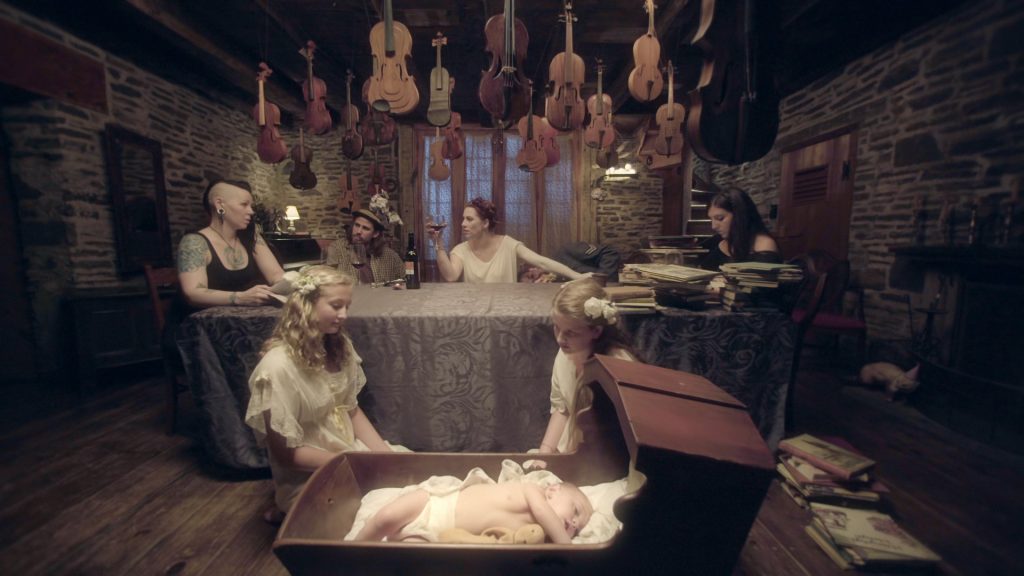 superkate, georgia, jason, me, josephine. ash, and maddy.
the crew, jim and brett, get serious. (this is the room we shot in…from the perspective of the cast) photo by Nicholas Kahn.
bring 'er down!
the book – the edition was actually a gift to ash from maria popova from brainpickings.org
the spread
milk toast.
cheers.
QUEEN OF THE NIGHT SELFIE.
the secret star of the show.
(all photos were taken by Ron Senkow except where noted otherwise)
if you're worried about the exploitation of my child, don't be.
he is transfixed by this video and claps madly every time he sees it.
and now, $100 patrons, you know why you got a bunch of signed, sparkly/bedazzled fish in the mail last month.
SURPRISE!!!!!
i love you all. thank you, thank you, thank you to the patrons who make MAKING THIS KIND OF ART possible.
we never would have had the budget otherwise.
and if you haven't heard the entire dad record, go listen, it's all this beautiful! it's on bandcamp HERE.
xxx
AFP

-THE LYRICS-
Wynken and Blynken and Nod one night 
Sailed off on a wooden shoe 
Sailed down a river of crystal light 
Into a sea of dew
Where are you going and what do you wish? 
The old moon asked the three 
Well, we're going out fishing for herring fish 
That live in the beautiful sea
Nets of silver and gold have we 
Said, Wynken and Blynken and Nod
The old moon laughed and sang a song 
As they rocked in their wooden shoe
And the wind that sped them all night long 
Ruffled the waves of dew
While the little stars were the herring fish 
That lived in the beautiful sea 
Now cast your nets wherever you wish
Never a feared are we
So sang the stars to the fishermen three 
Wynken and Blynken and Nod
All night long their nets they threw 
To the stars in the twinkling foam 
Then down from the skies came the wooden shoe 
Bringing the fishermen home
T'was all so pretty a sight to see 
As if it could not be 
And some folks thought t'was a dream 
They dreamed of sailing the beautiful sea
But I shall name you the fishermen three
Wynken and Blynken and Nod
Now Wynken and Blynken are two little eyes 
And Nod is a little head 
And the wooden shoe that sailed the skies 
Is a wee one's trundle bed
So close your eyes while mother sings 
Of the beautiful sights that be
And you will see the wonderful things
As you rock in your misty sea
Where the old moon rocked the fishermen three
Wynken and Blynken and Nod

-WORDS FROM NICHOLAS-
Love the video , so much.  Takes at least two watchings to catch everything going on , more are warranted. Makes your brain boil and speed up just trying to decipher the two time rhythms that are happening simultaneously, which gives it its trippy magic. Two weeks of drawing and cutting and painting compressed to 7 hours of filming becoming  3 minutes of video does make for a miraculous mad explosion of a dream. 

-WORDS FROM JIM-
Sometimes you get a call out of the blue asking you to shoot a music video, but your schedule is already crazy full with other projects and there's just no way. And sometimes you and your partner share a reckless smile, say, 'fuck it', head off to the woods with your friends, and shoot some art madness. Sometimes you discover that one of your new collaborators is an artist whose work you've admired from afar for a long time. Sometimes you are skeptical that a baby will sleep through the chaos, and are happily proven wrong. Sometimes you get to work with old friends again, and make new ones. Sometimes you shoot from sundown to sunrise, and end a hot summer night by all jumping in the pool naked. Sometimes you shake your head at this crazy awesome life.
Kim and I had a lot of fun co-directing this video together, it was wonderful to shoot something that feels like it captured a brief moment in time with this big art family of ours. This is what we make instead of home movies, this is how we remember. The shoot was a hurricane of last minute madness, but as always, we pulled it together. With so many talented collaborators working together, it was amazing how quickly we learned to trust each other's instincts, and pull together to get everything in place. A lot of new friendships were made on this shoot.

-WORDS FROM KIM-
By 7am we were all grinning like mad. Exhausted, but excited. Surprised we'd pulled it all off with no dramas or upsets. Everyone in the cast helped make props and costumes. Hugo cut down 30 trees and nailed supports to the bottoms for the forest scene. Sid fed 30 people for 24 hours and still got to appear onscreen making delicious fruit tarts. Nicholas Kahn and Jim and I worked seamlessly together, all three of us have strong personalities and opinions, each of us being directors, and yet without hesitation or question we found a rhythm that worked to film this "wild art party" that Amanda had asked for. By the end of the night we had bleary eyes and happy hearts, we pulled all the delicate things in from out of the rain, took a quick swim in the pool as the sun rose, and then fell asleep in piles of cardboard fish and cotton clouds.
I'm so grateful to the wonderful cast for working so hard and with such grace for such a long night. The enthusiasm with which strangers opened themselves to the process made it all wonderful. We could not have don't this without a single one of them. And yes, actually, baby Ash is The Best.

-WORDS FROM JACK PALMER-
Amanda's Dad here.
I was very young when I first encountered "Wynken" and his two friends in a book of poems by Eugene Field, beautifully illustrated by Maxfield Parrish (I think I liked the pictures even more than the words). The book had been in our family for years — my grandmother probably read it to my mother. At some point much later, I heard the song Carly Simon's sister Lucy had composed for the poem and started singing it myself.
Fast forward to April, 2015. Amanda was pregnant with Ash, and as a birthday present, I sent her the same book my mother had read to me, along with an in-home recording of me singing the song. We were, at the time, throwing ideas back and forth about what songs to include on our "You Got Me Singing" album and "Wynken" joined the list. Of the dozen songs we recorded, this one is especially for my grandson. I'm sure he heard the sounds in the studio, and — I hope — he felt the three generations of love they surrounded.

-THE CREDITS-
prop/costume creation & art direction:
nicholas kahn film direction: jim batt & kim boekbinder
lights: brett knott
cast and crew: amanda palmer
ash gaiman
jason webley
joseph fink
meg bashwiner
jeffrey cranor
jillian sweeney
vera vinot
sid khalsa
maddy gaiman
justine marzack
shelton lindsay
ron senkow
hugo hito
kimberley ross
aleihla crossan
nua araki
zachary rutledge
georgia marshall
josephine marshall
superkate
and thanks to marcie vargas and john unger for the violins!
Wynken, Blynken, and Nod: Justine, Ron, and Shelton