Jack & Amanda Palmer – You Got Me Singing
— AN OFFICIAL PATRON-SUPPORTED RELEASE, JULY 15, 2016 —
hola comrades.
it is with extreme glee that i present 'You Got Me Singing,' which is my very first fully-patron-backed album.
it's a record of twelve cover songs made by me and my dad, Jack Palmer.
it's available on bandcamp for $1, which is super cheap, and about 99¢ of that $1 goes to paying the songwriting royalties to the original artists.
it's able to be that cheap because this project was supported and paid for by almost 8,000 people on patreon.
if you are reading this and you're one of those patrons: THANK YOU. this happened with your money, and we love you.
if you haven't yet joined the patreon, please do. it's revolutionary for me to be able to work this freely, and the patreon is making it possible.
AND
if you want physical copies, order here. we have eco-friendly CDs and 180-gram Black Vinyl waiting for you. you can also find it on your preferred streaming / online purchase location HERE.

THE DAD STORY.
so.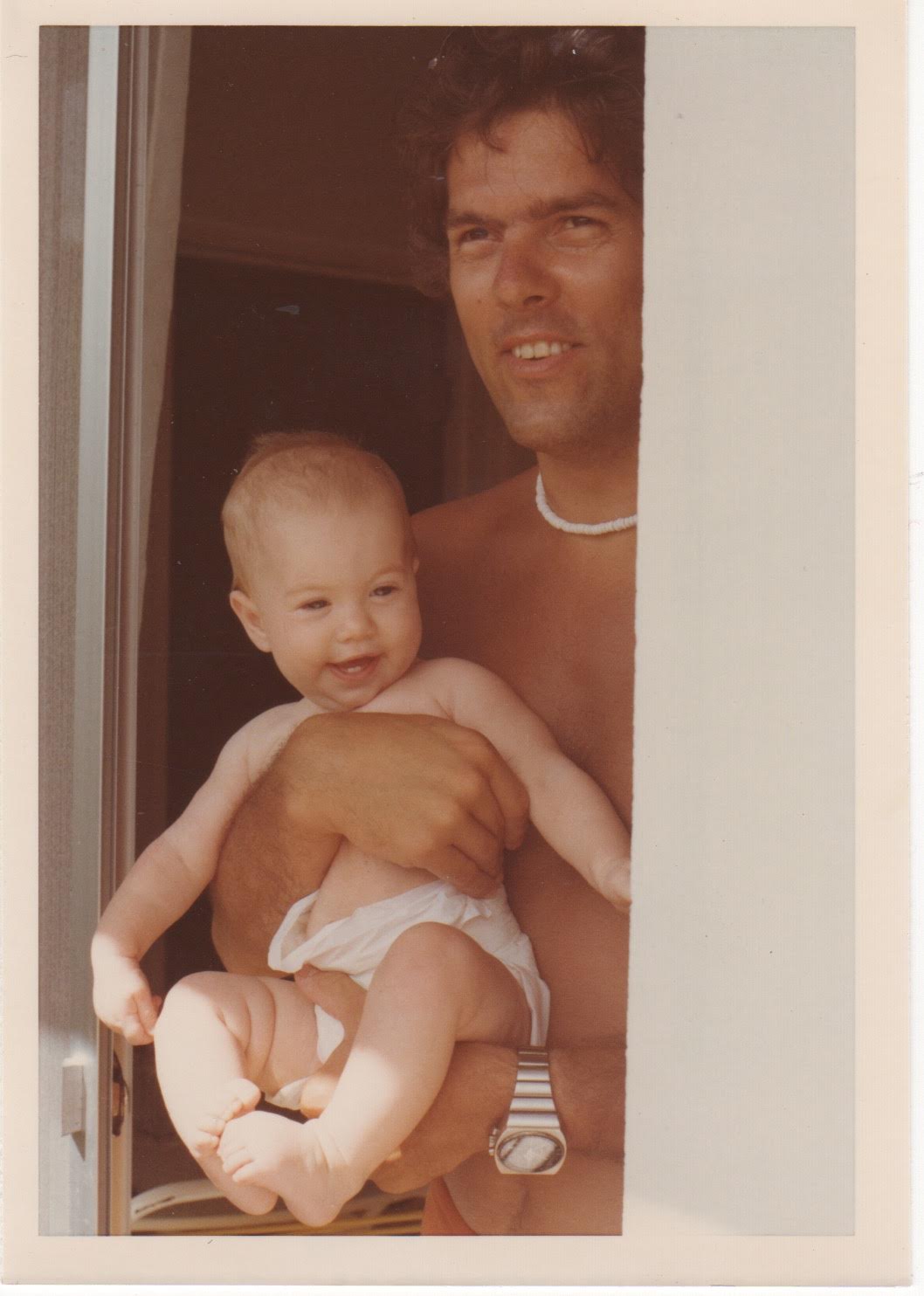 (JACK & AMANDA, 1977)
me and my dad? it's a long story, guys.
my mom and my dad split when i was about 11 months old, and she left manhattan, where i'd been born. i was the age my son is now.
no, the poetry isn't lost on me.
my dad and i didn't have a bad relationship, per se.
but we didn't see each other very much.
my mom moved up to boston to live with my new step-dad and my dad also remarried immediately.
in a classic 1980's divorce-express story, every month or so my sister and i would take the delta shuttle down to new york to see my father, but those weekends were a little bit of a blur for me…restaurants, and whatever cereal we wanted, which was amazing, because we couldn't eat froot loops at home with my mom, and maybe a movie, and a trip to lincoln center to go ice-skating…and i remember clearly getting lost in the artwork of the records on his record shelf. the police. and the eurythmics, and the dire straits. but i didn't really ever get to know my dad. then, when i was still young, he moved to the west coast, and i only saw him about once a year. he sorta vanished from the landscape.
i never blamed him, and it never occurred to me to feel hurt.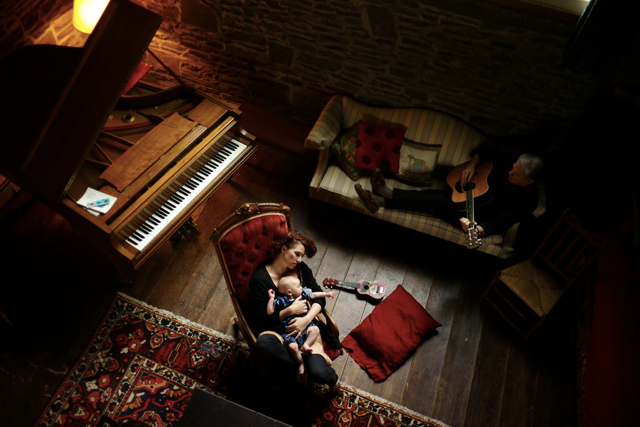 i had my life, and my own head to keep me company, and my piano, and getting into trouble, and figuring out who i was, and falling in love with my first real boyfriend, and finding anthony next door, and hating school, and writing plays, and fighting with my mom and step-dad, and wearing lingerie and combat boots to school, and piercing my ears a million times, and tripping on acid, and loving the smell and feel of used book and record stores and making those my church, and learning to like coffee, and making watercolor drawings of my own neurosis… i was occupied with my own all-consuming world in lexington. he wasn't part of it, he was just a distant Idea of Dad.
then i went to college and everything went dark for four years.
when i came out of a haze of zoloft and academia at the age of twenty-two, i finally started to get a little mad. i was like: who IS THIS GUY, ANYWAY?
i wrote a song called "half jack" (on the first dresden dolls album) about the bizarre feeling of pure biology – of being half my mother and half my father, yet i barely knew him.
and then, shortly after his own mother died, my dad and i started getting closer. it was a slow, slow process, but music was the crowbar.
i knew my dad sang in the various choral societies and churches in his neighborhood, and i knew he played guitar.
we didn't ever sing together when i was young. it only really occurs to me now, later in life, how much of a loss that was.
the dresden dolls started touring through washington DC in around 2002 and 2003, and my dad would come see us play, since he'd moved there.
i remember the first time he came to a show, at a little bar called The Iota, and we played "Half Jack". there were only about 15 people in the audience.
the lyrics were veiled, and poetic, but some left nothing up to the imagination.
(i mean: "it might destroy me / but i'd sacrifice my body / if it meant i'd get the jack part out"? not so subtle, palmer.)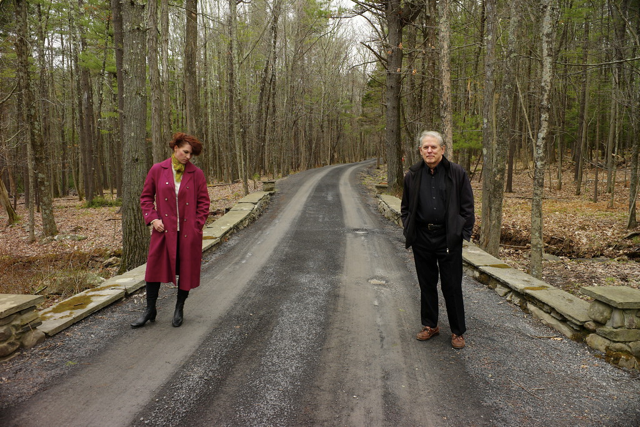 i still wish i had a recording of that performance, i was so terrified.
i had brian, my faithful drummer, playing his heart out alongside me, knowing what it all meant to me.
he gave me so much strength, and i'll never forget that feeling.
my band, my songs, my story.
and all of a sudden, i just wasn't afraid to say these things in front of my dad.
what did i have to lose? i sang my guts out, and i felt like i could cross at least one thing off my bucket list: "Sing Angsty Song About Dad In Front Of Dad".
scratcchhhh.
i don't know what my dad thought that night.
we never really talked about it.
but i think things changed, after that.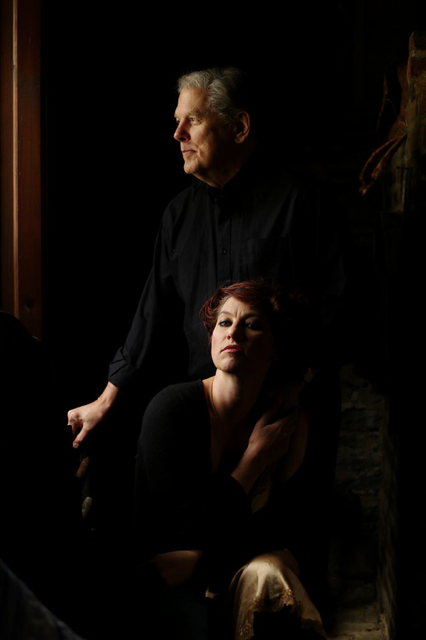 (all photos above by kyle cassidy)
couchsurfing (the golden sewing-thread of the universe), added to the story. the dresden dolls and our crew would stay with my dad in DC, and i'd peek through his CD collection.
when i went solo five years later, i got into the habit of inviting people up to join me for… whatever.
and in around 2009, i started inviting my dad on stage to do covers with me. i knew we both liked leonard cohen, so we did a really simple cover of "one of us cannot be wrong".
it went beautifully. and it sealed up a little crack in the dad universe.
then we did another leonard cohen song, "night comes on", at another show and then i invited my dad to join me for a couple of songs at the newport folk festival, and then…it started to feel normal.
here we are in 2009, nervously…singing together.
somewhere in there i suggested that we record these songs for posterity.
and now, years later, we've done it.
we selected the songs gradually over the course of a year, trading emails and ideas back and forth and back and forth, and not nailing the final song choices until the last few days of being in the studio. we whittled the final 12 down from a list of at least 50 ideas.
the engineer was joe costa, who also worked tirelessly on "who killed amanda palmer", my first solo record in 2008.
we recorded over one week in july in 2015, when i was eight months pregnant with ash, in a studio called Dreamland in upstate New York. a beautiful converted old church in the middle of the woods. holy times.
and we brought in one guest musician, rob stein, to play pedal steel on two songs….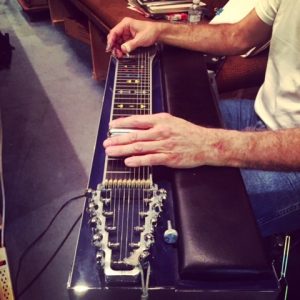 anthony, my best friend, had died only six weeks before we recorded.
it isn't explicit, but i worked through a lot of grief, grief of all colors, recording this album.
maybe you'll hear it in the cracks.
anyway.
here's a little documentary video that michael pope and my half-brother alex (jack's son from his third marriage) put together.
(or here on vimeo for friends without youtube)
and here's the whole film crew…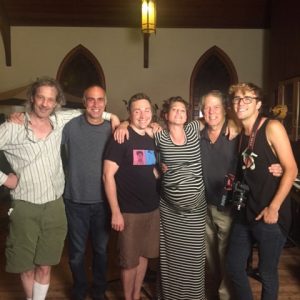 (michael pope, joe costa, james holland, me, dad, alex)
here are the songs we chose:
1. You Got Me Singing (Leonard Cohen)
…dad on guitar, both of us singing.
this was my dad's pick. leonard was the one who brought us together to begin with, since this whole thing kicked off with me inviting my dad, years ago, to maybe come on stage and sing a song with me. a leonard cohen sing, to be exact, since we both shared a love of his music. there was no better song to open the album with than this.
2. Wynken, Blyken and Nod (Lucy and Carly Simon)
…dad on guitar, me on vibes and glockenspiel, both of us singing.
this was my dad's pick, too…a nursery rhyme song that he'd originally sent me as a gift via voicemail for my 39th birthday, when i was pregnant with little anthony.
it's still me favorite song to sing the little man to sleep.
3. Again (Melanie)
…dad on guitar, me on piano, mellotron, vibes, glockenspiel and vocal.
this one came via casey long, my housemate, who randomly sent me the youtube link to the song when she was listening to old melanie stuff.
you've heard melanie, and you probably don't know it…she's the writer of "i've got a brand new pair of roller skates…"
this is the most perfect solitary-writer song i've ever heard.
4. 1952 Vincent Black Lightning (Richard John Thompson)
…me on piano, both of us singing.
this was my pick, via my friend from edinburgh, chits cunningham, who turned me onto richard thompson.
i was just IN LOVE with two songs that i'd seen him done live the summer before: this one and "beeswing". this one won, and plus, my dad has a thing for motorcycles.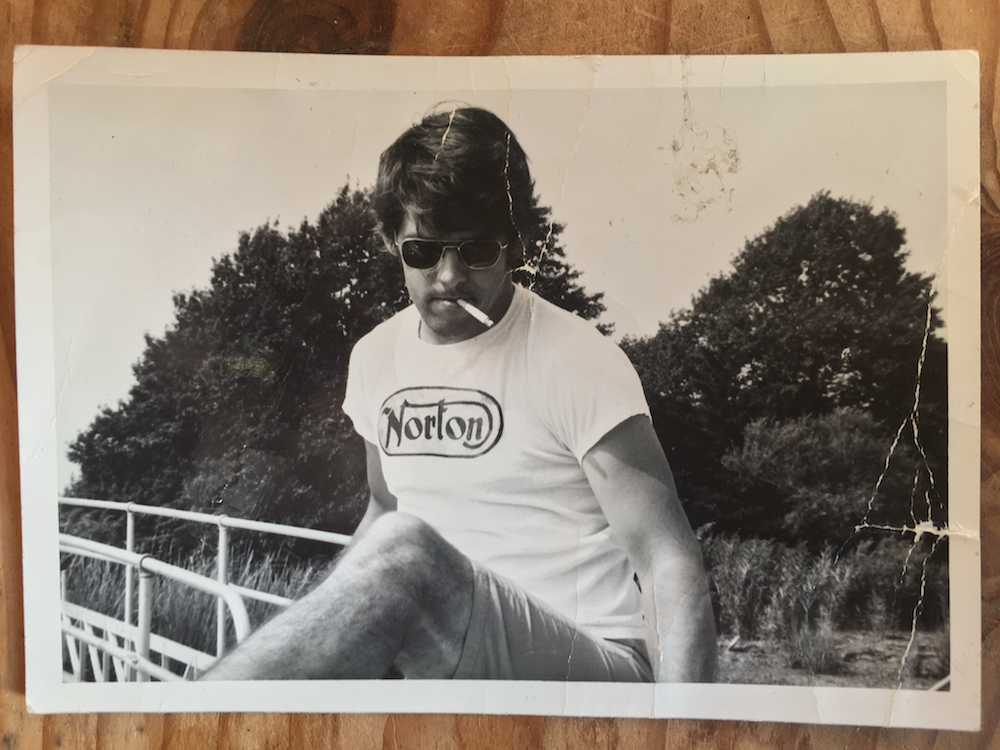 the painter david mack made a BEAUTIFUL video for this…as already Thing'd via patreon:
5. Louise Was Not Half Bad (Tom T Hall)
…dad on guitar and voice, me whistling and singing back-up. rob stein on pedal steel.
this was another of my dad's picks. he just always loved the song, and wanted to sing it. i was excited, because i've NEVER WHISTLED ON A RECORD BEFORE…
6. Black Boys On Mopeds (Sinéad O'Connor)
…me on ukulele and voice, dad on guitar and back-up vocals.
this was my pick. i wanted some of my favorite female songwriters to be repped on this record, and given what's been going on in the black lives matter movement, this seems like a perfect fit for the times. to understand the backstory, you need to read up about the death of colin roach, on which this song is based. and…when i casually mentioned sinéad on twitter and found that most of my fans under 30 hadn't heard of her, i was so horrified that i put this one at the TOP of the list. people got to know her music. it's so, so good.
7. All I Could Do (Kimya Dawson)
…me on ukulele and singing, dad on guitar.
this one sort of snuck on the record because i'd been playing it while pregnant on my book tour, and it basically never failed to make me cry.
i thought doing it with my dad would make it even more poignant, and it did. i cannot thank kimya dawsom enough for writing this song, so i didn't have to.
8. In The Heat Of The Summer (Phil Ochs)
…dad on guitar, us singing.
this one came from my dad, and i'd never heard it before. phil ochs is one of the lesser-known but heroic folk songwriters of the 1960s, and his life is relatively tragic (read the wiki).
when i brought "black boys on mopeds" to the table, my dad got thinking, and suggested we do this one, too. phil ochs wrote it in the wake of the harlem riots of 1963. my dad re-wrote just a few of the lyrics to vault the song into current perspective – you can probably guess which ones. (we got permission from the estate of phil ochs). songs stay the same. times change. or maybe…they don't.
9. Pink Emerson Radio (Kathleen Edwards)
…dad on guitar, me on piano and voice. rob stein on pedal steel.
i just love kathleen edwards, and this is my all-time favorite song of hers.
what i love the most: you don't get the song until the end. it's like a short story.
10. Skye Boat Song (Traditional)
….dad on guitar, both of us singing.
i did this one in honor of my mom. in terms of threading together the cracks of the universe…my mom's family is from the isle of skye, and i knew she'd appreciate this.
and i've always loved this song, when it hits me at the right moment, it's a tearjerker. read the history of the song here.
11. Glacier (John William Grant and Thorarinsson Birgir)
….me on piano, me and dad singing.
i fell in love with john grant's songs a few years ago when anthony turned me onto "queen of denmark" by sending me a youtube video.
he would have been so, so happy that the story continued, and that it blossomed into this.
i cannot tell you how much i believe in the message of this song.
if this song was a TED talk, it would be this one, which also makes me cry: https://www.ted.com/talks/andrew_solomon_how_the_worst_moments_in_our_lives_make_us_who_we_are
12. I Love You So Much (Noah Britton)
…me on piano, me and dad singing.
this story traces back to casey long, again. my housemate. she dated noah, and noah is a genius autistic songwriter who also performs in an improv troupe called Asperger's R Us.
when i heard him play this song i wanted to eat it. i wanted to live and breathe and be it. the grand theft orchestra covered it a few times on the road, and right before going into the studio with my dad, it occurred to me that there might not be a better time to record this song than with my dad, in the midst of all this crazy pregnancy and grief and weird, mixed-up feelings. it's the simplest song in the world. and the best. (you can hear noah's original here: https://aclubenefit.bandcamp.com/track/i-love-you-so-much)
……
as far as the album cover goes….it's a riff on THIS.
GET IT?
my old friend kyle cassidy was the photographer, and ash was used as "the cat" at the last minute, because we couldn't figure out what else would go there.
maria popova wrote the back liner notes.
here's the back of the album….replete with some hilarious old photos of me & my dad.

and that's it, my loves.
it's never too late for anything, really, and it's never a bad time to tell someone you love them.
it's all happening, it never stops, you know.
the cracks appear, you patch them in with whatever epoxy you have on hand.
and, a vow: i'm going to sing to my son, whenever, and wherever, i can. i'll try. i'll probably fail. none of us are perfect.
but we're trying, right? right.
i love you all.
so much.
"there's a crack in everything, that's how the light gets in."
-leonard cohen.
xx
AFP