June 14, 2007
the last of the mojitos
This blog was originally posted to The Dresden Dolls Diary.
---
.
when i was in bordeaux i found myself getting caught in the occasional thought-trap of "how will i explain/write about this feeling/thing/person/event". for that reason itself i am looking at the blog like a source of scariness – you might lose your life fucking watch out. don't start thinking you're living in your own movie. when i'm overtired like this, raw and alone and kinda hungry at the end of a long day (we played chicago tonight), i feel like it's the best time to write because i won't bullshit or get flowery. i'll just dump.
bordeaux already seems like a distant experience. it was a beautiful, hard trip. i've let it all sink in and what i've learned most is that i don't do "vacation" well since i am not a normal person with a normal life and job (but what/who is fucking normal? nobody i know, and i know shitloads of people). i had a gorgeous little house all to myself in a quiet garden right outside of the city center. i spent the first 24 hours in a letlagged and slightly hungover haze (that was my wonderful host's fault, he fed and drank me over at his house upon arrival) just thinking i was the luckiest girl on earth to be afforded this luxury, this solitude, this beautiful place. it started raining non-stop and within 48 hours i was feeling depressed, confused and totally unmotivated. not gloriously alone, just isolated.
i didn't start feeling better until i started doing what amandas do. meeting people and setting shit up. so i met william through the kaiser chiefs show and told him i was climbing the walls and wanted to set up a solo show. he took me to el inca, i met milos, and within another few moments i had made friends, established a favorite bar and had a show to get ready for. then i felt more like amanda and i could get to work. funny what i need to be happy. a show, something to look forward to, a motivation to write. i started writing a handful of new songs (i rented a keyboard and amp for the house) and read a few books and re-watched the royal tenenbaums and whacked off a lot. i slept odd hours and cooked omelettes. i pedaled my ass into town every day and met up with new friends but mostly hung around cafes outside eating whatever i wanted (which usually involved chevre, which is very delicious goat cheese).
i took a lot of get-myself-lost bike rides and spent long hours in various cafes in various squares scribbling away in my journal, trying to figure out what the fuck i'm going to do with my record, my upcoming year, my life.
i drank a lot. of wine. and coffee. i became a fixture at el inca and saw a bunch of shows there inbetween sitting and writing at the bar while drinking very tasty fresh mojitos and sampling every kind of infused rum milos had brewing (vanilla, hot pepper, strawberry, ginger, and a few i forget). ludovic-pierre and i stole wine glasses from the creperie where we were eating and took the bottle to the river and stayed up into the night. one day my wallet got stolen from right out of my backpack at a cafe and instead of being pissed off, i was actually excited to have something to do (which was to go to the police and explain the situation in my pigeon french. it was a blast). the second to last night i played my show at el inca and it was just pure, unadulterated old-school awesome. just PLAYED. i had a few new tunes to try out and did a few covers but mostly just soaked up the simplicity of banging on the keyboard to an audience. handfuls of people wandered in having no idea who i was. just american chick banging on a piano. no discs to sell, no mailing list, no fucking nothing, just being handed a wad of greasy euros in the kitchen after the show split three ways between me and the other two bands. it was paradise.
i spent my last night glued to the bar at the inca, chatting with milos and desinging a little goodbye drawing to myself entitled "last of the mojitos". i plan to return to bordeaux as soon as fucking possible, the house is there when i need it care of the french government.
i have decided that what "vacation" means in my life is that i pay less attention to business and i drink and eat more. and that's it. it's not site-specific.
spending four days in vegas last week affirmed my feelings. people come HERE? deliberately? to have FUN? you're fucking kidding me. it's a nightmare disneyworld for adults but without the childhood nostalgia. but i managed to figure out a life there: i just found a cafe that i liked in the paris casino that closely resembled a real cafe, pretended i wasn't in vegas (i think thats also sort of the point when you're there, it's like one big virtual reality since all the casinos are theme parks of other countries) and ate decent food while i sat and wrote and fantasized along with all the other schmucks. i jogged a lot on the strip and in the casinos (jogging in a casino: try it before you die) and fucked with peoples paradigms. jogging to the buzzcocks is good. (also while in vegas: i shot a new karaoke video for MTV to air later this summer. it may or may not be to a cyndi lauper song that may or may not be about girls wanting or possibly not wanting to have fun.)
it's all about context. i went to bordeaux, i realized, because when i saw it on my off day it was during one of those typically miserable european tours where everyone was insane and grouchy and i really needed to get away from it all. the weather was gorgeous and the city and it's quiet winding streets just embraced me, it was exactly what i needed. at the time. it was like what food tastes like when you're starving. the place was a backdrop to a badly needed escape.
you never step in the same river twice. i didn't find that bordeaux again until the show at el inca. i set up my gear and had about two hours to kill and didn't want to hang around the club and talk and lose my voice and be tempted by different varieties of infused rum. so i went for a walk to get away. i stumbled into the most beautiful tangle of streets i had yet seen, it was twilight and a bunch of local artists and sculptures were partying and chatting away out on the balconies above their closed workshops busting with paintings and plaster. i felt, finally, like i had found what i came for.
i'm in love with my new songs. guitar hero is sounding better and better live and i think is up there with the best songs i've written. i only hope i can give all the songs the care and feeding they need to translate onto the record. i'm starting to have terrible self-doubt-feelings about how to make these songs work out of the live context and am starting to think more and more and more that less is more. with so many options of what to do, what sounds to make, i'm feeling overwhelmed. i'm going to be in santa cruz for a few days in july to arrange some songs with estradasphere (one of my favorite new bands, they share 3 members with the secret chiefs and are part of the mimicry/sleepytime gorilla museum/mr. bungle-type family) and will see how they come out. they are top-notch musicians and total sweethearts. jason webley and i found them by accident one night in boston when we were working on producing evelyn and evelyn's record. our jaws dropped. (here's links: http://www.estradasphere.com, or myspace: http://www.myspace.com/estradasphere. speaking of jason, he and i are going to hopefully finish producing the twins' record in july and it sounds just beautiful. we've been trying to convince them to put up a webpage or a myspace page but they don't do internet very well, so we're working on it.
between france and true colors, at home on a whim one day i called up my friend noah and he helped me set up a home-recording studio in my bedroom. we just miked the piano and set up a vocal mic and plugged it all into garageband on my mac. i think the recordings i did that night and the next night might be the best i've ever done. they're just so fucking blunt. i wasnt thinking about posterity or mistakes, i was just recording for the sake of archiving the songs before i forgot them. now i listen back and i'm like: go to a studio why?? fucking finish this shit in your bedroom, amanda. that said, i got an even better idea: to do a cover song every day for a month. or forever. i'd like to have to do it on command at the mercy of some sort of online lottery of fans, or get a a nice little random jukebox robot who wakes me up and says GOOD MORNING AMANDA TODAY YOU WILL BE COVERING MARGARITAVILLE BY JIMMY BUFFETT WOULD YOU LIKE HONEY IN YOUR TEA post the shit up on myspace for a day at a time, then never again. just fun. i miss having fun. when i do covers, i have fun. when i play my own songs, i feel like i am working.
aight.
in band news: the "shores" video is rocking hardcore !!!!!
i am AMAZED, though, at how many people don't get the david lee roth reference. the WHOLE video is a pardoy, almost shot-for-shot, so it's weird for me to imagine what it's like to see it out of context.
anyway, here's a fun 8 minutes:
watch the original: http://www.youtube.com/watch?v=cmbhfI8f_Ek
then watch the shores video: www.youtube.com/watch?v=Awnjw36mNEs
it's currently got 17 honors and it creeping towards 60,000 hits. go us!!!!!!!!!!
post it, link it, spread that shit. even weird al yankovich wrote me an email to say that he loved it!!!! 🙂 um, i'm high.
though depressing to see all the WHERES BRIAN comments from people who arent in the loop. we had really wanted him to be there….i missed him on that shoot more than anyone. so it goes.
we've been on the true colors tour for almost a week now and it's been in-fucking-credible. there's lots to tell, most of it fantasy-level. i'll write more soon, i need to go jog to the buzzcocks now (actually, i think i'm going to jog to the new NIN record) and try to answer 256 emails and work on my voice for the five-in-a-row we have coming up so i don't sound like a fucking corpse with a cold on stage. to all of you who i've met in the past week, thank you, thank you so much for making it out. we've been signing after every show so if we haven't hit your city yet and you're coming, find us for love (after our set and during debbie harry's), we're usually set up my the merchandise tables but miss margaret cho will always announce exactly where.
oh and one last thing, i'm switching instruments
i'm fucking sick of the fucking piano.
new results can be found here:
http://www.youtube.com/watch?v=Ek5ZNgw8Vdk
and here are some photos from bordeaux.
my backyard: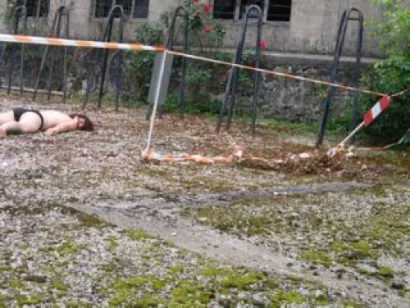 the inca (thats milos on the right):
inside the inca: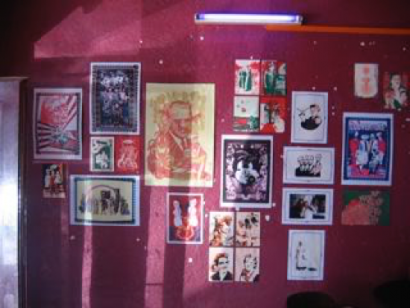 view from my barstool: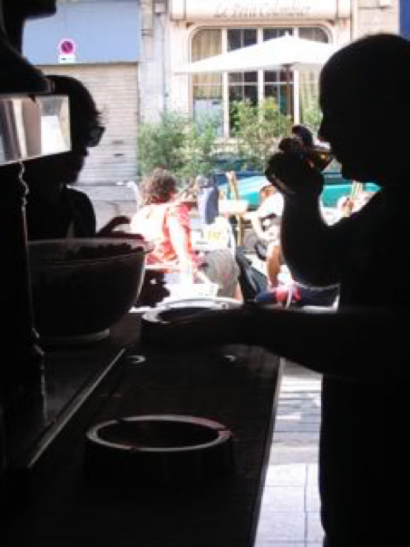 drunken self-portrait in the middle of the night, with bicycle: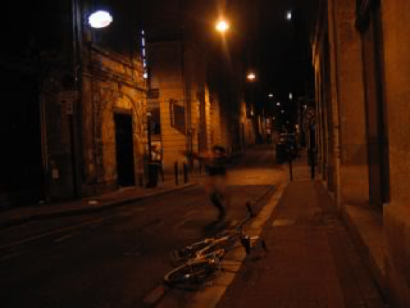 up late w/ william & his friends from leisure: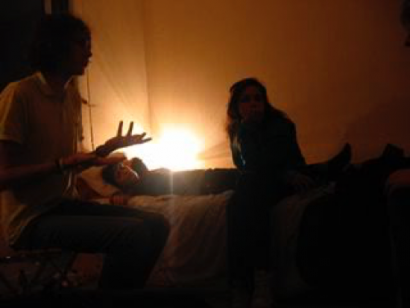 ludovic-pierre in front of st. pierre: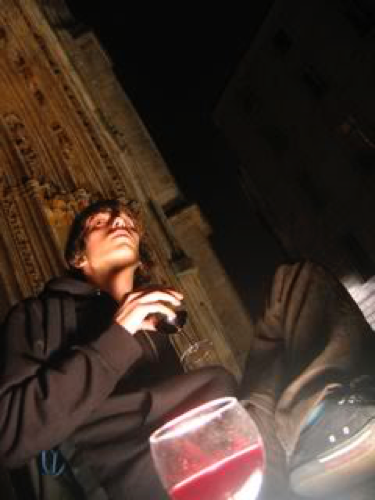 outtake from a photoshoot with greg behind my house: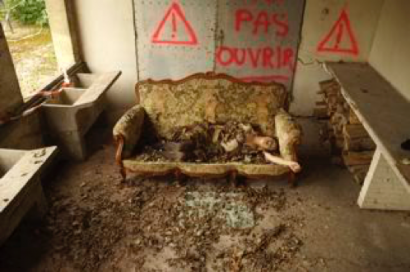 still life with legs:
very last night in bordeaux: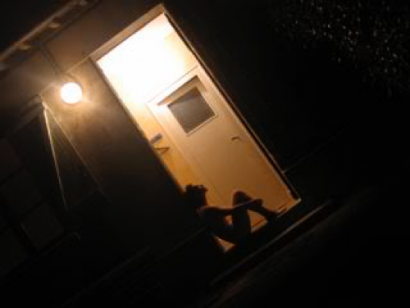 love
a
---