July 11, 2008
vintage blog: WHY AUSTRALIA DEFEATS ALL ELSE.
This blog was originally posted to The Dresden Dolls Diary.
---
so, i wrote this a long time ago, and, as you do, left it rotting on my desktop.
it's perfect timing though, a lot of what you see here became a rough draft for the tour we're taking on the road in the fall.
so get tickets, fuckers. the danger ensemble will be with me starting sept 27th in ireland. we're going to eff your head with art love.
i will gradually bombard y'all now with a mix of old and new bloggage until the time-space continuum is set RIGHT.
i'm planning a new blogging system that will SWALLOW YOUR HEAD starting in a week or so. so watch out mofos.
i am so busy.
working on the book with neil.
working on the new website.
working on a new theater project for next spring.
working on not feeling bad about ignoring my email.
it is awesome.
here we go…………yo………………………….
WHY AUSTRALIA DEFEATS ALL ELSE.
december tour 2007.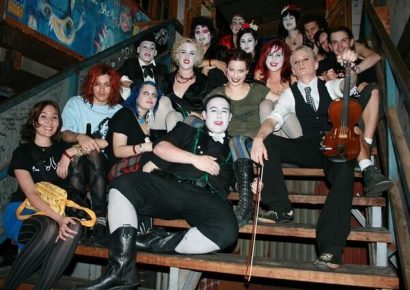 REASONS WHY AUSTRALIA DEFEATS ALL OTHER NATIONS, IN PICTURES.
THE WILDLIFE.
the first day of my trip to australia, tom took me to the zoo in ballarat.
this is where i saw the actually fucking kangaroos.
what do you WANT from me??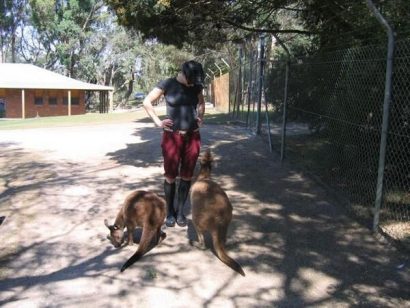 this is a python eating a rabbit, whole. we watched in fascination. it took about 3 minutes.
pythons would probably not eat you or me, so i think this does not count as a reason against australia defeating all other nations.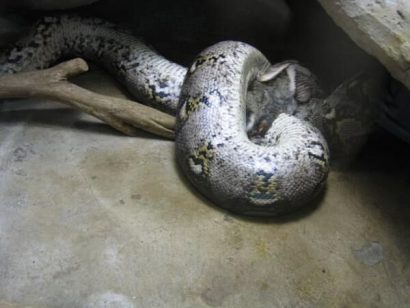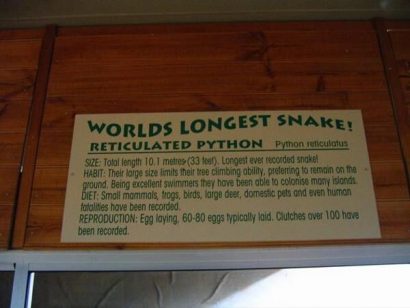 these things were just plain weird. but they defeated american lizard.

heading where everyone ultimately wants to head.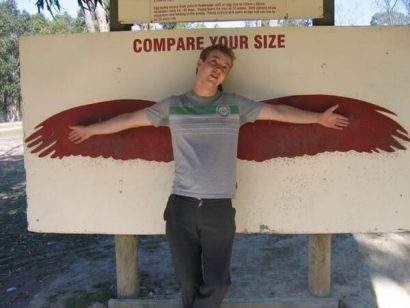 the last temptation of tom dickins.
he's a great songwriter with a voice of gold, btw:
www.myspace.com/tomdickins
that night i saw tom acting in a play. it was wonderful. he was wonderful.
it was sitting in a cafe in downtown ballarat that i first discovered that maybe australia wins above all.
it could have been been because my life at home was basically in total flux and chaos. i won't assume that.
THE WEATHER
can you wear this in boston in the dead of winter?
i don't think so.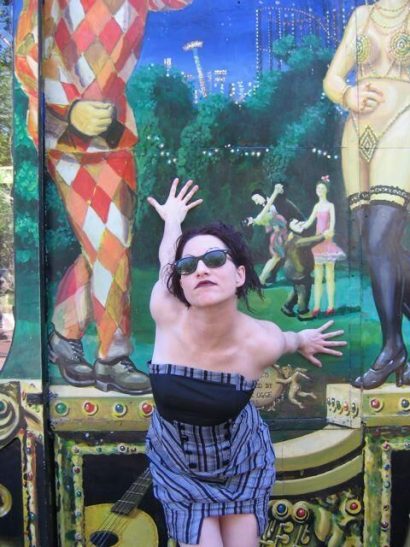 NICK CAVE
obviously, if one spent enough time in australia, one WOULD run into him in a hungry jack's.
meanwhile, the arts center next to the spiegeltent was running a FREE exhibition of All Things Nick. points.
there was no bathroom in the tent, we had to pee in the arts center.
so every time i went to pee (and i was hydrating a ton, so i peed about 6 times an hour) i got to walk by these ginormous photos of His Nickness in all phases of his career.
there was a strict no-photo rule.
i love you.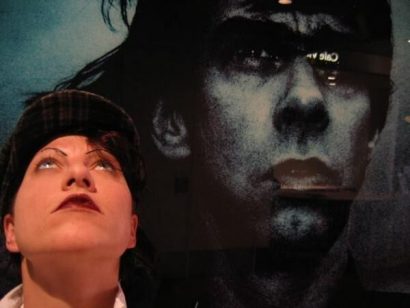 the notes that also adorn the inside of my all-time favorite nick CD, "let love in":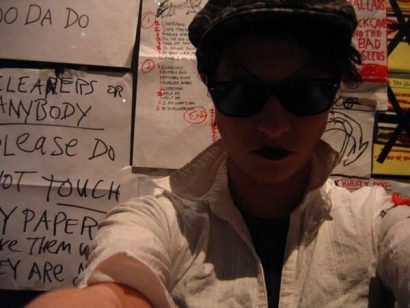 THE PEOPLE
i spent the entire trip with steven, peta, mark and kaite from the danger ensemble. the danger ensemble is an offshoot of Zen Zen Zo, the physical theater group some of you guys know from the roundhouse and our last aussie tour.
they created beautiful theatrical pieces to go along with the show.
they brought lyndon their violin-playing friend, who arranged a bunch of songs with me, and there was drew (who's not from austrailian, he's from liverpool, but he's still awesome. he took most of these pictures and took footage of the shows and tried sushi AND avocado for the first time. wtf)
we rehearsed for a few days in melbourne before starting the run at the spiegel, and we found krin (yes, krin! of krin and jonas! she's left Cirque Eloize and been hired by La Clique to perform tissue in the tent and we worked her into Half Jack, she's the bombitty).
it was mostly stevens fault but the Your Mum jokes just wouldn't stop. somedays we enacted a rule where you couldn't make a Your Mum joke until nightfall. it never worked.
your mum wouldn't stop last night.
granted, not everyone in australia is the danger ensemble, or a good violin player. but i did spend about five straight days in a boiling van with them and i STILL LOVED THEM.
that says a fucking lot.
we slept at renee's for the first ten days, like sardines all on one floor of one room. i'm sort of sorry i didn't' get a picture of that. it was like an ongoing slumber party.
big props to renee for putting us up and letting us monopolize her kitchen for 10 days.
your mum let me monopolize her kitchen last night.
anyway.
we met the most wonderful folks along the way.
one day we saw a transvestite wearing only women's panties running at top speed down brunswick street and steven read in the news the next day that the man subsequently jumped off a bridge.
that wasn't good, actually.
i'll tell you what happened to him in the next blog
he died.
but there were much better things: we met the follow who put us up on a new floor in sydney.
they were sweet and kind, first-rate folks and they opened for us in sydney and fully Brought The Rock. we invited them to drive up to our last-minute show the next night at the winsome hotel.
in sydney we played to a sold-out house of 600. the next night in lismore we played to, i believe, 29 people, about half of whom were irritated locals who were simply trying to enjoy their drinks in peace.
the follow and i took the opportunity to play a drunken space-jam. you don't get to do that very often. hopefully the youtube footage has been taken down by now, because it's really embarrassing.
rehearsing with the Danger Ensemble in melbourne………..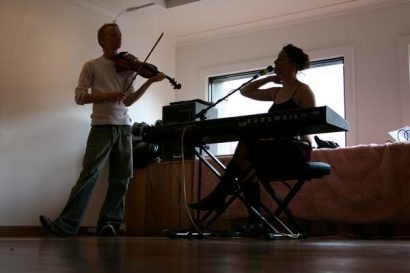 lyndon&co, going through funeral and "astronaut"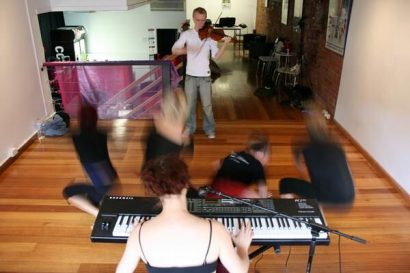 running "strength through music"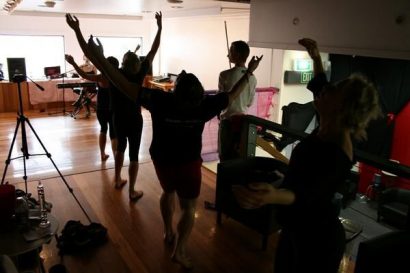 cuddle puddle (clockwise spiral from top: steven, me, katie, mark, lyndon, peta)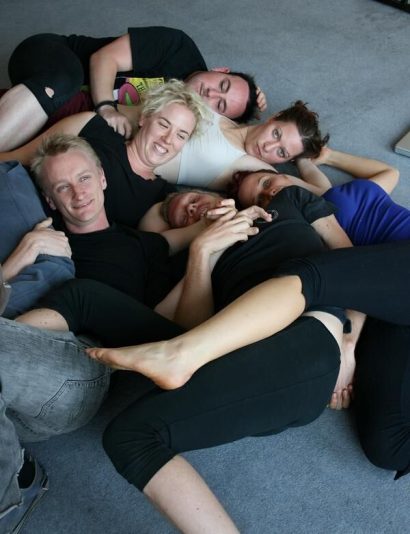 THE SPIEGELTENT
okay, okay, the spiegeltent moves around.
but it's MOSTLY in australia. and the people who run it are australian. points
the tent is truly a magical place where magical things happen.
we were on every night after La Clique so we got to warm up to the sounds and antics of accordions and flying trapeze and captain frodo the amazing rubberman and the bathtub acrobat and and and
it was heaven.
backstage at the tent…..
steven, lyndon, mark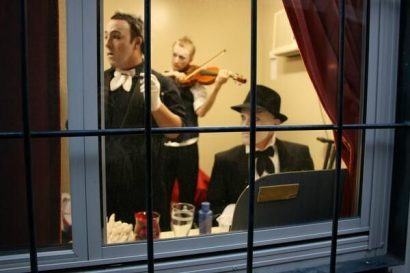 THE SHOW:
first night at spiegel.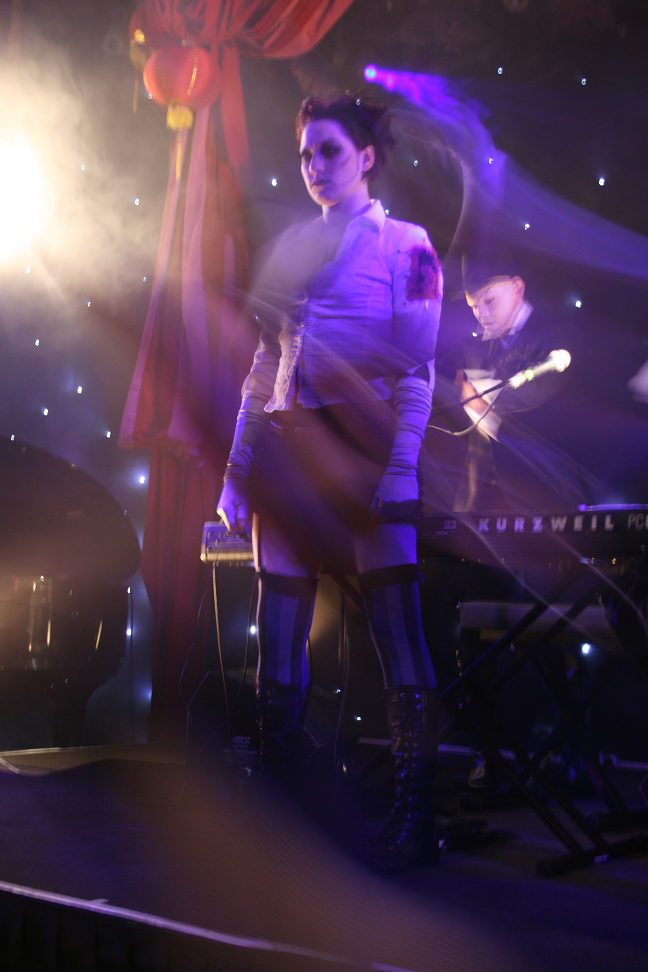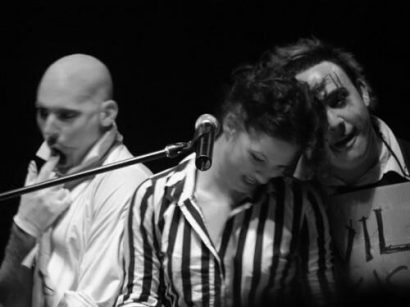 lyndon in sydney.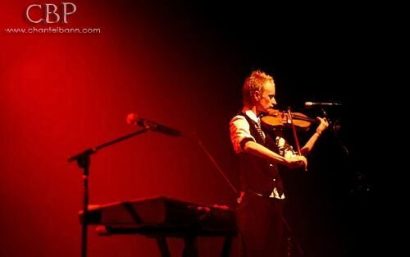 the funeral procession.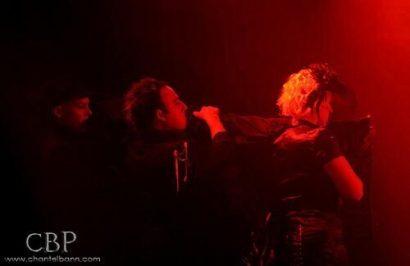 mark and steven in mourning.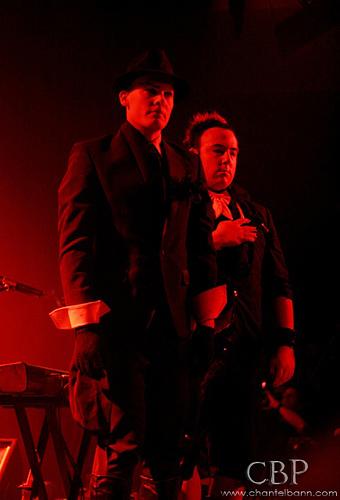 me & lyndon.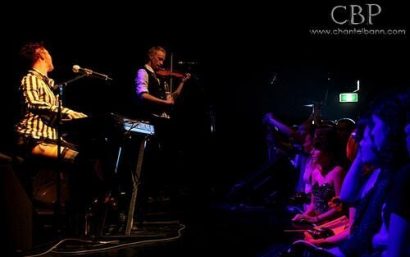 mark & me & some of steven during "coin-operated boy"
<333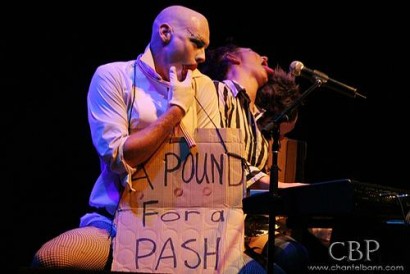 "the assistant"…
beautiful peta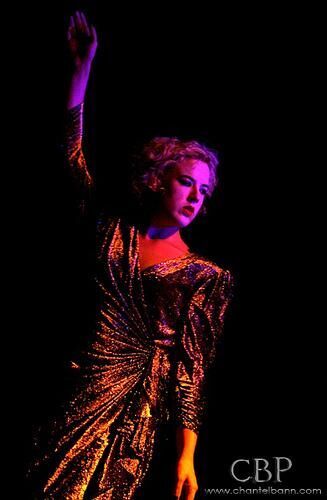 beautiful Katie
"strength through music".
(beautiful steven, peta, katie & lyndon…and yes, some of mark's hand…you're beautiful too mark).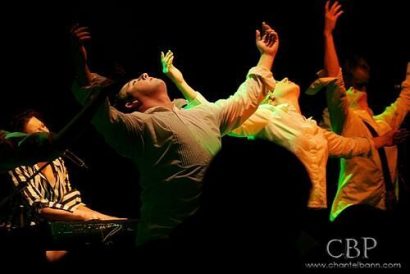 the day after i got to australia, i read in the news that a 19-year-old kid from nebraska had opened fire in a shopping mall and killed a bunch of people.
the piece was never more appropriate, and we held a moment of reflection each night.
ella ella eh eh eh (peta, katie and mark)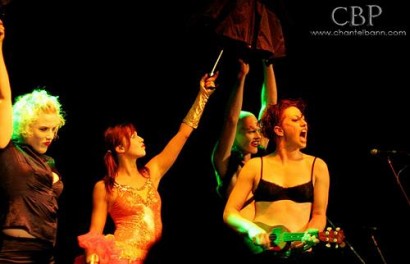 i EAT YOUUU AND YOUR CAMERAAAAAAAAA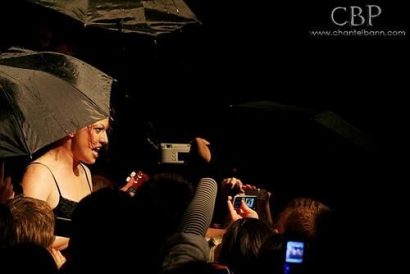 impromptu singing with azaria from The Follow, and a vegan cupcake (before i eated it)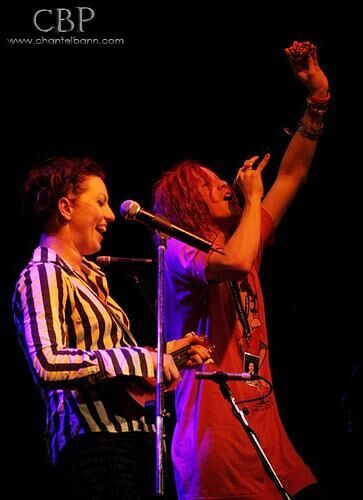 OK.
my case is closed.
i digressed, but my reasons are many.
one last picture.
saying sad but heartfelt goodbye to the tent.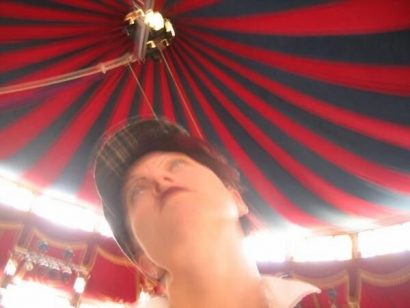 goodbye tent.
goodbye australia.
goodbye danger ensemble and lyndon and drew.
goodbye "van of love".
goodbye pumped waters.
goodbye vegemite, you're the one bad thing about australia.
goodbye kangaroos.
goodbye weather.
hello MOTHERFUCKING USA FREEZING-ASS TOUR WITH THE DRESDEN DOLLS MOTHERFUCKER!!!!!!
we're psyched as shit.
please dress WARMLY yet WITH STYLE, you freaks!
hats! hats hats!!!!!!!!!!!!!!!!!!!!!!!!!!!!!!!! and ellas. ellas keep the cold out.
merry xmas, happy everything,
send cold-killing garlicky vibes my way
see you all soon, i love you.
PCIMFF
a