February 9, 2013
several sorts of snowflakes (…a letter from amanda todd's mom, to us).
hola comrades
i am trapped inside a house, happily, with pope, lee and tristan as the historic blizzard of 2013 dumps down upon our heads.
i'll take some pictures – you would not believe the beauty….it's like the world is enveloped….not in a blanket of snow, but in a huge puffy down quilt, exploding feathers – the snowflakes are blowing in every direction, up, down sideways, dancing like mad to get to the ground. it started yesterday at 2pm and hasn't let up. everyone came to my house to hunker.
i wish neil was here, it would be such a perfect moment to be together…but he's stuck at his house in the midwest. i miss him in a way i haven't felt before.
last night….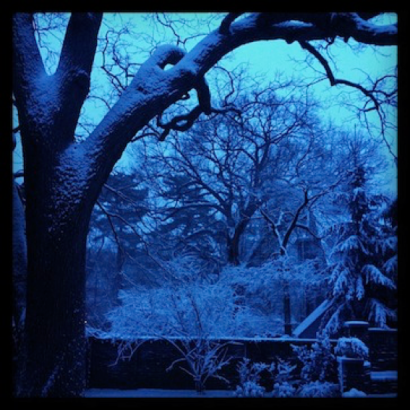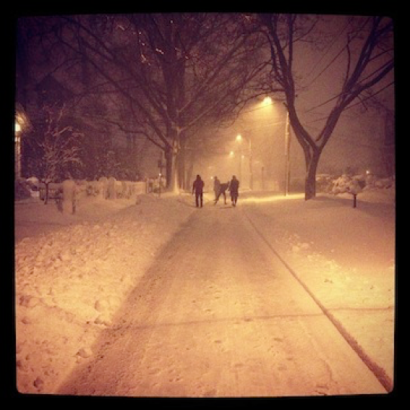 pope taking a picture of tristan taking a picture of me: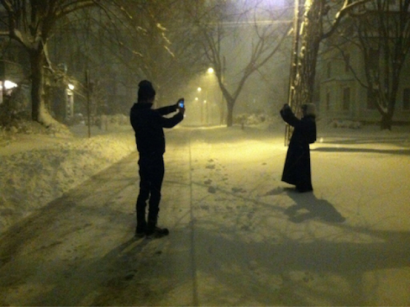 there's a LEGAL driving ban in boston….you literally are not allowed to drive a car.
i've met many of my neighbors…..everyone is in together-mode: helping, waving, digging, making random plans, dropping by houses, drinking, putting life aside.
when there is a storm strangers love to help each other.
i love storms for this. i wish people would be like this all the time.
……………………….
i did a TV interview day on thursday for a boston news show ("greater boston", WGBH) and talked a little about the blog, bullying, and….stuff.
@lentower pointed out that i said "y'know" a lot. he's right. i should work on that.

(embed not working? try this.)
i didn't really go into the interview "prepared", i just showed up and winged it.
i just went and re-watched it and one of the golden opportunities i missed was to talk about the fact that the internet connected me BACK to amanda todd's mother, carol, and that we've been emailing back and forth since i posted that first blog about discovering amanda's video and learning about her suicide.
she was really happy that the blog brought some light to amanda's story, and the bullying issue in general.
the connections available to us are amazing if we are open to them.
she wanted to share these pictures, of amanda, with our community.
i feel really honored that she wanted to.
this is amanda: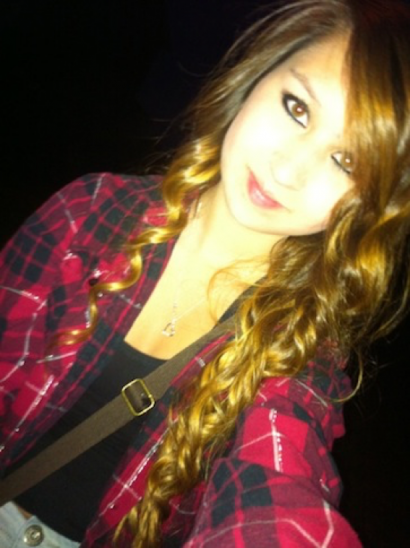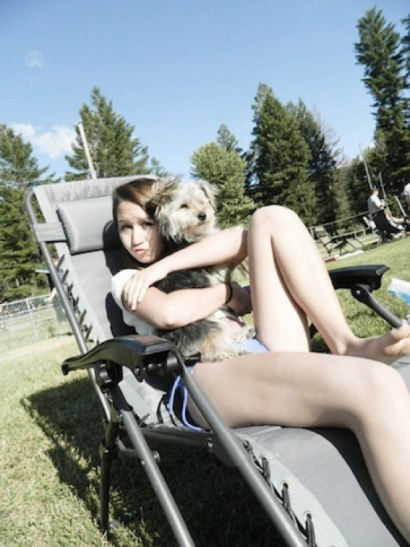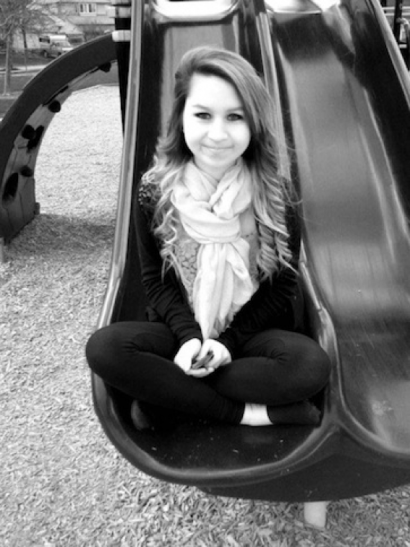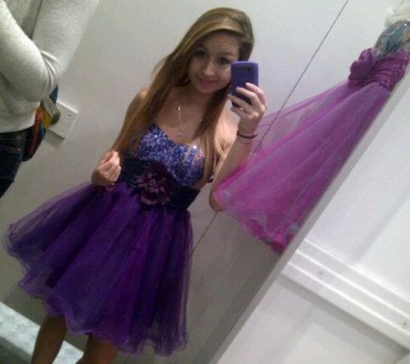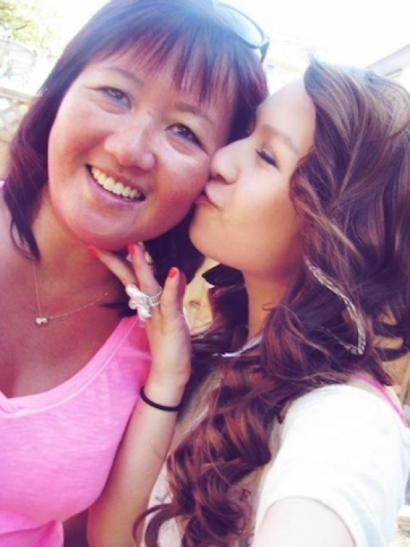 my favorite…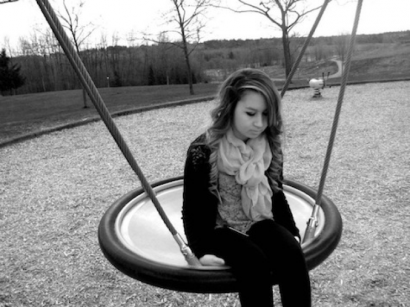 amanda only died in october…about four months ago.
the fact that her mom has been so vocal and so strong in the wake of her suicide is totally inspiring to me.
she's not giving in to the dark.
she also wanted me to share a few more links with you guys…
one is the amanda todd legacy run under the vancouver foundation, to help advocates working against bullying: amandatoddlegacy.org
and one is the red hood project, (facebook page) which advocates for safe social networking for kids: facebook.com/RedHoodProject
i asked her last night if she wanted to share else anything with you guys, say anything.
so she wrote this and sent it over early this morning.
she's nowhere near the boston blizzard, she's in vancouver. i wonder if she knew.
…………………………………………
Amanda was my Princess Snowflake. Every snowflake being unique and individual. People are also unique and individual. No one should be bullied for being an individual. Everyone should be allowed to be themselves without fear of anything happening to them.
Amanda wanted her voice heard and she would want everyone to know how much bullying hurt her and how it is hurting thousands of other children everyday. Amanda couldn't stop it happening to her, but it was her dream to make a difference for other children – to tell her story so she might help them.
We can and have learned from Amanda and her experiences. Amanda has allowed others from all over the world to hear her words. Those who have been bullied both in cyberspace, in the schoolyard and even in the workplace are now more openly talking about their experiences.
Anyone can save a life by taking just a few minutes to educate themselves about bullying and suicide. Recognizing the signs and being able to help a person in need is critical. We have to look after our current generation as well as future generations.
A close friend wrote these words to me: 'As you go forward in the days and months ahead consider carefully what and how much can be done within the schools. Consider what families can do and what should be tolerated. Amanda's legacy should be one that teaches awareness and that our society will only succeed via tolerance, compassion, community, and forgiveness. It takes a village to raise a child."
We are ALL that village. Please help in continuing the legacy and life lessons that Amanda left behind for us to work on. When you see a snowflake falling gently from the sky, please think of Amanda Todd, my Princess Snowflake.
Hugz to all xoxo
Carol Todd (Amanda's mom)
……………………………………..
never a better day to be stuck in a blizzard, then.
reminders of compassion are pelting from the sky. look up.
stay strong, everybody.
towards the light.
love,
AFP