June 3, 2013
what i'm reading & listening to, BUY ART, and FEEL AWESOME!!! …and…WEBCAST TODAY!!!
hola comrades!!!
just came home from the nashville kickstarter house party, which was fucking amazing and a balm for the soul. we dranked, we talked, we graffiti'ed a garage, i road-tested a brand new song.
i'll write more about it and post up some pictures in a couple days (if you were THERE, please send us your photos: photos@amandapalmer.net).
and thanks to the nashville party (long story) i've decided to no longer be ashamed about my love of bagpipe music.
i'm coming out of the closet.
it's all i'm listening to lately. i am not shitting you. nothing else works.
i put THIS on, and I FEEL CLEANSED.
try it.
(if you need a palette cleanser to get your sadz back: HERE's "9 crimes" by damien rice. judge away. i cover that late at night.)
i'm reading an incredible book.
this one is a "just trust me. read it."
it's a quick one (technically a young adult book – total page-turner).
it's connecting a lot of dots for me.


find it at: goodreads | amazon | indiebound | powell's
UND
if you missed it in the email blast (and if you don't get my emails, get on the list dammit, you can sign up here: bit.ly/AFPemail)…
a lot (almost all) of the commissioned ARTWORK from THEATRE IS EVIL is UP FOR AUCTION!!!!
the proceedings are going to help fund ps122, an amazing non-profit performance art space in new york city where me and many friends have done work.
they're honoring me in their fundraiser this year along with coucilwoman rosie mendez and chef gabrielle hamilton, and so we're going to SHOW THE ART ONE LAST TIME and we've put it up for auction ONLINE, HERE. the BIDDING HAS BEGUN!!!
here are some examples of what's up (click to enlarge)…


and even if you don't think you could afford any of it, please have a peek (and share it with your friends)…it's pretty rare you'd have a shot at owning originals by these artists, let alone while supporting a good cause.
BTW, it's a good time to mention: if you missed the kickstarter art book (aka "the grand theft art companion") that contains all these beautiful images, you can still buy it HERE.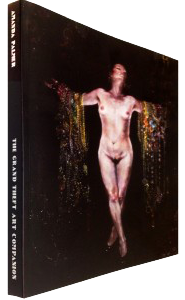 ---
and and and
….it's june 3rd, WHAT ARE YOU DOING TOMORROW?
well i can tell you this…
i have a hope. a dream. a dream you're getting ready to party with us on the fucking internet.
THE WEBCAST is TOMORROW!!!!!!!!!!!!!!!


so excited.
i blogged about this a few days ago, so this is just a reminder or for those of you who missed it.
for all of you who keep being upset that the band isn't coming to your area, this is my way of connecting with you, wherever you are in the whole wide world.
in about 24 hours, i'm going to be LIVE from CAMBRIDGE, MA with MUSIC and TALKING and THINGS and GUESTS and more.
if all goes well (though i'm scared to jinx it, i think it might!!??) this'll be EPISODE ONE in what i'd like to see become a new WEBCASTING SERIES starring yours truly with a rotating cast of interesting people and amazing performers. the way i see it, just pulling from my circles of friends in boston and NYC, i could do a talkshow every day of the week for a year and never repeat a guest.
i know some talented, smart, gifted brainiacs and i want to share them with you.
i hope this webcast will reach people in australia, the UK, south africa, japan, iceland….and the far deep reaches of BOTH south AND north dakota.
wherever there is internet, i can find you.
for our kick-off event, here are the guests, my nearest and dearest boston folks: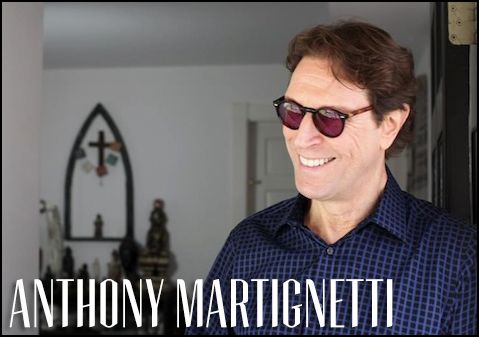 ANTHONY MARTIGNETTI – (reading & conversation)
anyone that follows my blog knows anthony by now. he's my long-time mentor and best friend, and an incredible writer. here's a link to a video of him reading "swamp" from his book, "LUNATIC HEROES". we will chat about life, death, writing, and…whatever.



CORMAC BRIDE aka RAVEN BRIDE – (music & conversation) | @raven_bride
i've known cormac for aeons and he's opened for me here and there around new england. now, finally (FINALLY) he's starting to play more shows and even has a little music up on youtube. go listen. prepare to be wowed, his voice is singular. we'll talk about process.



NEIL GAIMAN – (reading & conversation) | @neilhimself
neil is going to read a selection from the book he's about to bring out to the world "THE OCEAN AT THE END OF THE LANE".
i'm going to interview him about the book.
also: tambourine? we'll see.



SARAH BORRELLO – (music & conversation) | @sarahborrello
i discovered sarah two summer's ago and she blew me away. i got her out on a string of shows with me and the embryonic version of the grand theft orchestra and she slayed nightly. her voice is phenomenal and she just won "best new act" at the new england music awards…fuckit, just listen. we'll also talk about performing.
and of course i'll be doing all sorts of shit throughout…music'ing and talking mostly, hopefully not too much running around'ing.
maybe i'll sharpie something unlikely.


and….
a few other key players in these hijinks: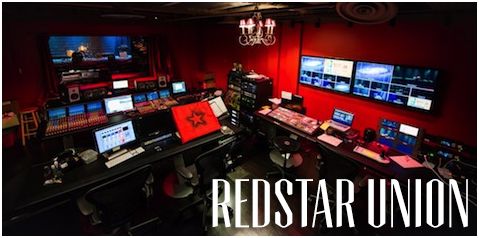 REDSTAR UNION – (webcast-central & venue) | @RedstarUnion
i've had historical difficulties with webcasting. the connection dies, the sound is often bad, the production is janky…at best we can usually get one part right, and the other pieces suffer. a LOT of things need to go RIGHT for a webcast to work, but i think i've finally found a top-notch studio for us to call home, and that's redstar union. i think this may well be the missing piece to fix issues of the past but that'll also help take us into ZE FUTURE. i went and sat in on some shows there this past winter (and sean's going over there today to dig in on how we'll be keeping in touch with everyone watching); the space, tech, and staff are all incredible, so i expect wonderful things. in my fantasy, this'll work like a dream and we'll make it a regular thing. fingers crossed to transmit love. here's a sneak peak they sent over from prepping for tomorrow: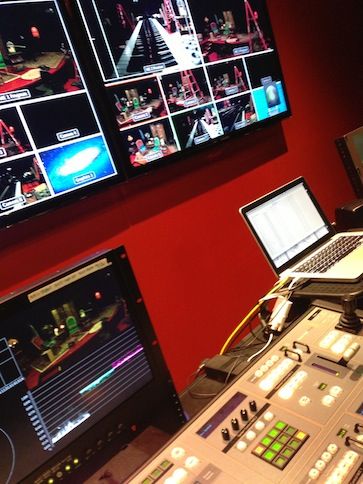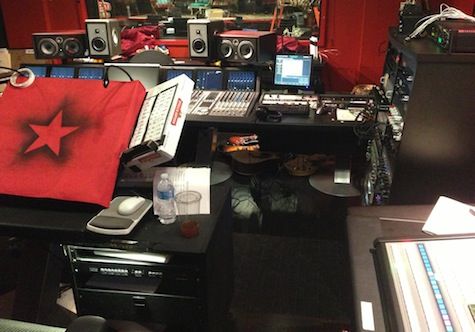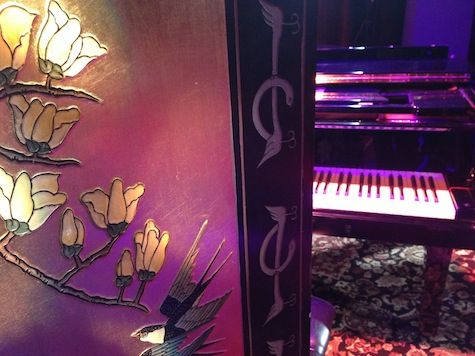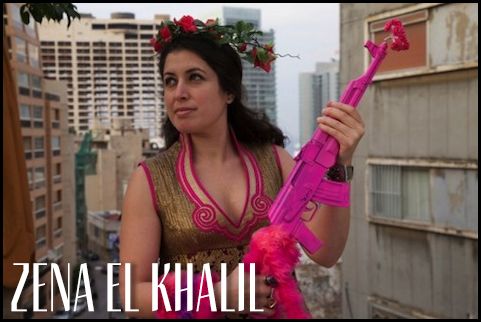 ZENA EL KHALIL – (poster artiste) | @ziggydoodle
in order to help cover the webcast expenses, zena created the beautiful artwork you've seen around promoting the event,
we're printing a limited mini-poster run of her image which'll be for sale and that i'll be signing. you'll wanna grab one before they're gone for good. they'll be available later and tonight through the end of the webcast, HERE.
in my last blog, i promised to include the rest of zena's story about our paths crossing, and how she came to make the art. here it is:
"Most of my artwork is reactionary to where I live. And where I live, Beirut, is one of the most volatile places in the world. Through my work, I am trying to create bridges between cultures and religions. My work is a by-product of political and economic turmoil, focusing on issues of violence, gender and religion and their place in our bubblegum culture. I try to expose the superficiality of war, creating an alternate reality. My weapons of choice are love and humor. Consumerism and war are one and the same. The plastic I use in my paintings are made from oil. The same oil mankind is at war for.
I use the color pink. A lot. Pink is like cotton candy. It's fluffy and sweet. Too much of it, though, will leave a bad pain in your stomach. It's quick and superficial. Barbie, G I Joe politics, and Cherry Cola to me represent a generation that grew up pink. My generation is completely embedded in consumer culture. We are the pink generation. But other than shopping and MTV, there is a beautiful and powerful side to pink. It is the color of non-violent protest. I convert an object of violence into a celebration of life through a transformation into something beautiful. I truly believe that humor is a strong tool to tear down walls. And love is the foundation that will build our bridges.
The poster I made for Amanda is in the usual style of my artwork in terms of materials, but here, I am celebrating Amanda's work and vision… There are a lot of Arabic elements; arabesque, calligraphy and henna patterns. Our two worlds have beautifully collided. East meets West, moving as one. That is the power of music! In my paintings, the macho macho men are usually carrying guns, but here, they are unarmed and harmless. Music is a great tool for peace and women all around the world are standing together to create positive change. In the face of change, Amanda is not afraid of anything, and I find that absolutely inspiring. And so, I put a crown on Ms. Palmer– she is now a queen, rocking the Casbah!"
you can see more of zena's art here online: zenaelkhalil.com



SEAN FRANCIS aka @indeciSEAN – (the silent orchestra: interwebby stuff & new media) | @TheSilentO
we'll be starting live at 7pm EST and going for a few hours, and through it all mr. sean will be manning my twitter feed (as well as, as always, @AFPwire), and making sure the online-stuff in general (the shadowbox, facebook, instagram, tumblr, etc.) is sailing smoothly.
and last but certainly not least…
YOUUUUUU.
yes, YOU. and YOU, and YOU, and YOU…
i'll be chatting a lot online and taking questions from the live audience, PLUS from everyone who's tuning in. the stream itself will be broadcast via our friends at redstar union and there will be a few other things there (a social media feed, poster sale, etc.).
until tomorrow, if you'd like to help promote, we'd be eternally grateful. here are a few ways that you can:
• RSVP on facebook (and invite your friends)
• change your profile pictures to some of the artwork we put together for you, HERE.
• reblog/share on tumblr.
• send a message into town via alaskan sled dogs…
…seriously folks, whatever you can do to help spread the word, have at it. and be sure to post your efforts HERE on the shadowbox!!
also, we still have a few tickets to give away – if you can come, go HERE and see what's what.
and then? that's it. buckle up. tune in at 7pm EST tomorrow (june 4) and enjoy. ask questions, make friends, sing along…just be there. here, we'll make it even easier for you: HERE's a world-clock so that you can see what time this'll be going down in your neck of the woods.
party. on. the. internet!!!!!!!!!!!!!!!!!!!!!!!!!!!!!!!!!!
love from 35,000 feet in the air,
love from 19 feet above sea level,
just…love,
x
afp