February 11, 2014
another book help question, this time: language
hola comrades.
this is a super quick one and i'm hoping it'll make the rounds and reach you linguists, non-english speakers, and other geeky academic types who know about these things. these were a couple of the comments that came back from the last round…
---
Sara Schenström: I wrote a comment that I had put much thought into, and then I read some of the comments, and they were so much more intelligent, so I changed my mind. I think it's true that begging is when there's no Plan B, or maybe it IS Plan B, or Plan F, after all other plans didn't work out.
But then I also believe that "begging" is a word that means something shameful in our society. It has become the word for those who couldn't handle and/or accept society's rules, and it implies that they are outcasts. (I don't agree, but that's what I think the word means in our society.)
Some thoughts on language: English is not my native language, and I'm really not an expert, but, "To beg" in english COULD mean a more intense way of asking. In Swedish that would be "Att be". (Which could also mean "To pray" for some reason…) And then we have "Att tigga" which is a phrase only used for people who are asking because they are poor. To say that someone "tigger" could be used to ridicule someone.
---
Benni Yang: I'm from austria and we learned that asking is "um etwas fragen" and beggin "um etwas bitten". I know that both words are an expression of wanting something, but the level of desperation in begging is more.
---
Anne Chargois: in french, it could be "what the difference between "demander" et "supplier".
"demander" : "hey guys, can you do this for me, please ? we're friends and i need you for this or that. if you can't, that's ok, i'll find another way…"
"supplier" means you are desperate. it means weakness. and involved "pitié". (= pity)
if someone is begging me, i feel sorry for him/her. even i decide to help him/her, it breaks my heart. because he (she) is broken…
---
and this makes me definitely want to explore more….
SO
who knows good stories/idioms/turns of phrase around "asking" in OTHER LANGUAGES that might tell us something about those cultures and how "asking" is viewed?
hit me. this is wide open: just reach into your brain and go…anything having to do with LANGAUGE and the idea of asking/exchange/gift-giving/crowdfunding…etc etc
love
AFP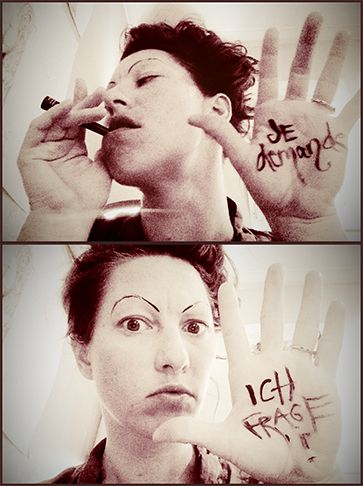 By submitting information and/or comments to amandapalmer.net/category/blog/ or amandapalmer.net/blog/ (hereinafter referred to as "AFP's Blog"), you grant AFP's Blog a perpetual, royalty-free license to use, reproduce, modify, publish, distribute, and otherwise exercise all copyright and publicity rights with respect to that information and/or comment at its sole discretion, throughout the world, including storing it on AFP's Blog servers and incorporating it in other works in any media now known or later developed including, without limitation, published books. If you do not wish to grant AFP's Blog these rights, it is suggested that you do not submit information to this website. APF's Blog reserves the right to select, edit and arrange submissions, and to remove information from the AFP's Blog and website at any time at its sole discretion. You further agree and acknowledge that submitting information and/or comments to AFP's Blog does not entitle you to receive any compensation, credit or approval rights. You understand that AFP's Blog has the right but not the obligation to use your comment.