September 8, 2014
"THE ART OF ASKING" IS READY FOR SIGNED PRE-ORDER, HOW TO SAVE PUBLISHING… + TOUR DATES!
hola guys.
so, i'm finally ready to do The Great Push and ask you guys to order this book, for reals.
the publisher is grand central, a branch of Hachette. you may have heard that amazon and hachette are engaged in a super-power-battle.
if you haven't read about it, you can read about it HERE, but i actually recommend you simply watch this educational video from stephen colbert: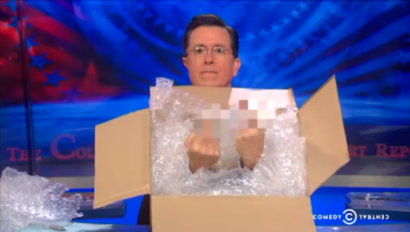 what does it all mean??
well, it means that you can't pre-order my new book on amazon.
this is sad…people like amazon and use amazon, including me. i like buying books there. it is easy. also, i find new things.
some authors (who have sales they can compare, i don't, not yet), have found that their books sales have plummeted since amazon stopped making their books easily available.
i am now one of those authors, and the timing is a little miserable, isn't it.
but i have one thing Dan Brown does not have.
i have YOU. you people. HI. I NEED YOU.
i know i always say this…but this is a fucking Moment, so i'm going to say it loud:
PLEASE PLEASE FOR THE LOVE OF GOD, PRE-ORDER THE BOOK, AND TELL PEOPLE ABOUT IT.
the first week of sales are the most important: it sends a message to the booksellers of the world that people are interested in the book.
and pre-sales of the book count towards the first week of sales.
and THIS means i really, really, really need your help to spread the word about the book and pre-order it from an independent (or any other) bookshop.
i SIGNED a limited number of copies of the books…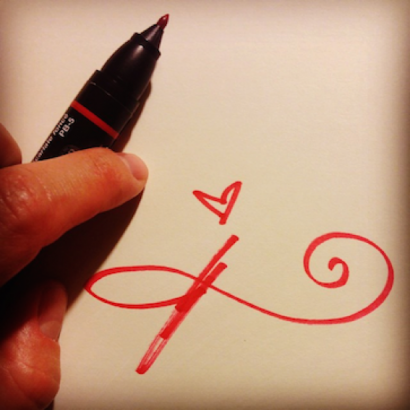 and in a few instances of boredom, added some DRAWINGS…
i really want to know who gets them.
…in any case, THEY are available for pre-order NOW until they're gone from my favorite neighborhood bookstore in cambridge, mass: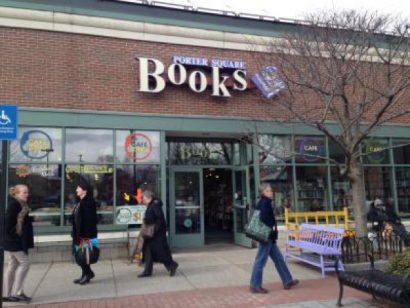 located in the porter square shopping center (on mass ave, about two miles north of harvard square and directly across from the porter square station commuter and subway stop).
order it from them HERE (that's the special link for the signed copies).
and HERE is a list of stores who are going to be carrying it in the US, unsigned!!!
• POWELL'S
• PORTER SQUARE BOOKS (signed & unsigned)
• BARNES & NOBLE (hardcover/NOOKbook/audiobook)
• BOOKS-A-MILLION (hardcover/audiobook)
• ITUNES (currently iBook only)
you can also use INDIEBOUND to find an indie bookstore near you (ones with book-books and e-books and audiobooks and surely other such types of books i am forgetting)!!! (and since people often ask, indiebound is in the UK now too, but i can't attest to how helpful that version will be). i do know about the following places outside of the US, though:
• AMAZON.CA (canada)
• AMAZON.DE (germany)
• AMAZON.CO.UK (united kingdom)
• MIGHTY APE (new zealand)
• READINGS (australia)
• BOOKTOPIA (australia)
• ANGUS & ROBERTSON (australia)
or if you happen to be waltzing around your local shop, ASK FOR IT!!!!!
if you own a bookshop: please ORDER IT!!!!!!
look at all the nice people who blurbed it! (here's the back of the book; click to embiggen):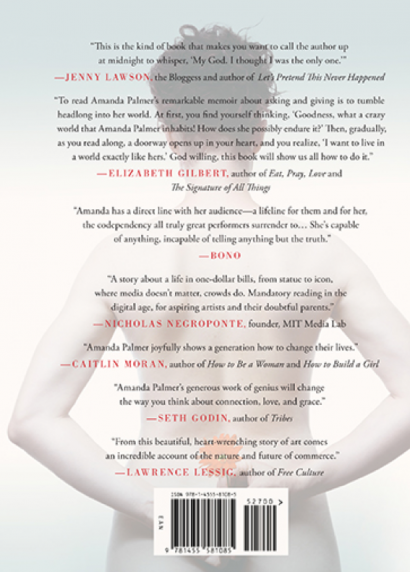 if *y'all* want to know what else you can do to help promote the book in your school, at your office, online, or WHEREVER…well…i know you motherfuckers are inventive and surely will help on your own some, but also: please follow the blog, twitter, facebook, instagram, tumblr, email list…just…be on my socials, and i'll throw the bat-signal up when i have some flyers, banners, tools, and other-such images for you to run with as you see fit.
---
the day the book drops, i'm embarking on a MUSICAL BOOK TOUR. i'll be playing music (piano and ukulele) at all these shows, taking questions, signing books (which WILL be available to purchase there), reading from the book, crying…you know, the usual. there are no opening acts, but surprises may happen. well, no, they will (as i know some of them already). i'm really looking forward to this tour. it's the first time i've gone out on the road truly alone – just me on a stage. please buy tickets in advance – the venues are on the small side, and BRING & TELL FRIENDS.
i'm also going to be presenting a speciallll conversation/interview guest in each venue…not every city is confirmed, but they're going to be unique and they're going to be awesome.
so far, we have:
• chicago: PETER SAGAL (my hero), the host of NPR's "wait wait don't tell me"
• DC: THOMAS DOLBY, the amazing musician and TED-friend
• boston: NEIL GAIMAN and JASON WEBLEY and maybe more
• philly: KYLE CASSIDY
• NYC: BRANDON STANTON (humans of new york)
…and with that, i am excited to finally announce…
AN EVENING WITH AMANDA PALMER: THE ART OF ASKING BOOK TOUR
Nov. 10 – CAMBRIDGE, MA Porter Square Books
25 White Street – Cambridge, MA 02140
TIME TBA | ALL AGES | FREE
MORE INFO HERE, SOON
SPECIAL MIDNIGHT BOOK-DROP MOMENT RELEASE PARKING LOT PARTY AT PORTER SQUARE BOOKS!
there will be HOT CIDER PROVIDED since it'll probably be fucking cold. (BRING A FLASK FOR SPIKING. I DIDN'T TELL YOU THAT.)
with special guests Neil Gaiman (it's his birthday!) and Jason Webley (it's not his birthday but he'll have an accordion!). the event will start around 11:30 but we are likely going to meet earlier in harvard square and parade over together, so follow the twitter!!
Nov. 11 – BOSTON, MA – Royale
w/ special guests NEIL GAIMAN and JASON WEBLEY
279 Tremont Street – Boston, MA 02116
TIME TBA | AGES 18+ | $ TBA
TICKET LINK TBA
ON SALE: Friday, September 12 @ 10am EST
Nov. 12 – WASHINGTON, DC – Sixth & I Synagogue
w/ special guest THOMAS DOLBY
600 I St. NW – Washington DC 20001
TIME TBA | ALL AGES | $15-$22.50
TICKETS & INFO
ON SALE: Friday, September 12 @ 10am EST
Nov. 13 – PHILADELPHIA, PA – First Unitarian Sanctuary
w/ special guest KYLE CASSIDY
2125 Chestnut Street – Philadelphia PA 19106
8pm | ALL AGES | $20
TICKETS & INFO
ON SALE: Friday, September 12 @ 10am EST
Nov. 14 – NEW YORK CITY, NY – Barnes & Noble Union Square
w/ special guest BRANDON STANTON
33 East 17th Street – New York, NY 10003
7pm | ALL AGES | FREE
STORE INFO (additional event info TBA)
Nov. 15 – CHICAGO, IL – Thalia Hall
w/ special guest PETER SAGAL
1807 S Allport St – Chicago IL 60608
TIME TBA | ALL AGES | $ TBA
TICKETS & INFO
ON SALE: Friday, September 12 @ 10am CDT
Nov. 16 – MINNEAPOLIS, MN – Cedar Cultural Center
416 Cedar Avenue S. – Minneapolis, MN 55454
TIME TBA | ALL AGES | $ TBA
TICKETS & INFO
ON SALE: Friday, September 12 @ 10am CDT
Nov. 18 – SEATTLE, WA – Town Hall
1119 Eighth Ave. – Seattle, WA 98101
7:30pm | ALL AGES
TICKETS & INFO
ON SALE: Thursday, September 11 @ 10am PST
Nov. 19 – PORTLAND, OR – Wonder Ballroom
128 N.E. Russell Street – Portland OR 97212
TIME TBA | ALL AGES | $15-$18
TICKETS & INFO
ON SALE: Friday, September 12 @ 10am local PST
Nov. 20 – SAN FRANCISCO, CA – Jewish Community Center of SF
3200 California Street – San Francisco, CA 94118
7pm | ALL AGES | $25-$35
TICKETS & INFO
ON SALE NOW!!!!!
Nov. 21 – BERKLEY, CA – Freight & Salvage
2020 Addison Street – Berkeley CA 94704
TIME TBA | ALL AGES | $20-$22
TICKETS & INFO
ON SALE: Friday, September 12 @ 10am PST
Nov. 22 – LOS ANGELES, CA – First Unitarian Church
2936 W. 8th Street – Los Angeles, CA 90005
ALL AGES | $18-$23
TICKETS & INFO
ON SALE: Friday, September 12 @ 10am PST
Nov. 23 – DENVER, CO – Tattered Cover Book Store
2526 East Colfax Avenue – Denver, CO 80206
2pm | ALL AGES | FREE
MORE INFO
Nov. 24 – AUSTIN, TX – Book People
603 North Lamar – Austin, TX 78703
7pm | ALL AGES | FREE
MORE INFO
Nov. 25 – TORONTO, ONT – Lee's Palace
529 Bloor Street West – Toronto ON M5S 1Y5 CANADA
AGES 19+ | $18
TICKETS & INFO
ON SALE: Friday, September 12 @ 10am EST
---
i also read the audiobook. i know it's up for pre-order at a few of the places i listed above, but i also know that it's not up at all of 'em. i'll let you guys know when it's out in the wild (on publication date, everywhere).
again, please do consider sharing this info. and getting tikets early.
till soon
xxx
AFP