November 14, 2014
CHICAGO!!!! surprise!! TOMORROW (11/15) i'm playing a FREE concert!
…all that and MORE.
YES, i'll be in chicago, tomorrow…
…and i'm going to be playing a surprise show…
…which is FREE…
…but ALSO?
it's going to be filmed by JBTV, and i'll be with the kids from chicago's SCHOOL OF ROCK ALL STAR BAND!!!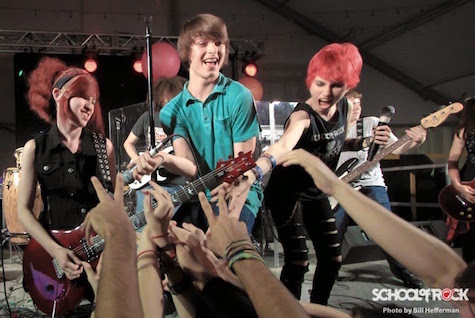 i picked some songs and the kids are busy learning them and ooohhhhh i'm excited as all get out.
there's space for about 100 people to watch the filming!!! it's at 3:45pm, and the first 100 people to have RSVP'd and line up can get in…
no guarantees, so if you REALLY wanna see this, please take a chance, and try to come early!!!!!!
and for those of you not in chicago: since we're filming, it'll be sharable on youtube after hopefully not too long. we'll let you know.
SO
here's a clip of these awesome kids doing THE VIOLENT FEMMES if you needed any convincing…

you can RSVP HERE (via JBTV). and should not be able to make it but know someone in chicagoland that could, TELL 'EM!
p.s. here's me and viggie a few years back (before he was in the band) doing the same song, down in oz…