January 20, 2015
TAMPA!!! VANCOUVER!!! WE HAVE SHOWS IN YOU COMING UP.
TWO NORTH AMERICAN SHOWS COMING UP, in TAMPA and in VANCOUVER. that's right.
florida first!
some of you may remember us bombing sarasota with a ninja gig a few years ago when we were in town to visit neil's aged cousins sidney and helen fagin….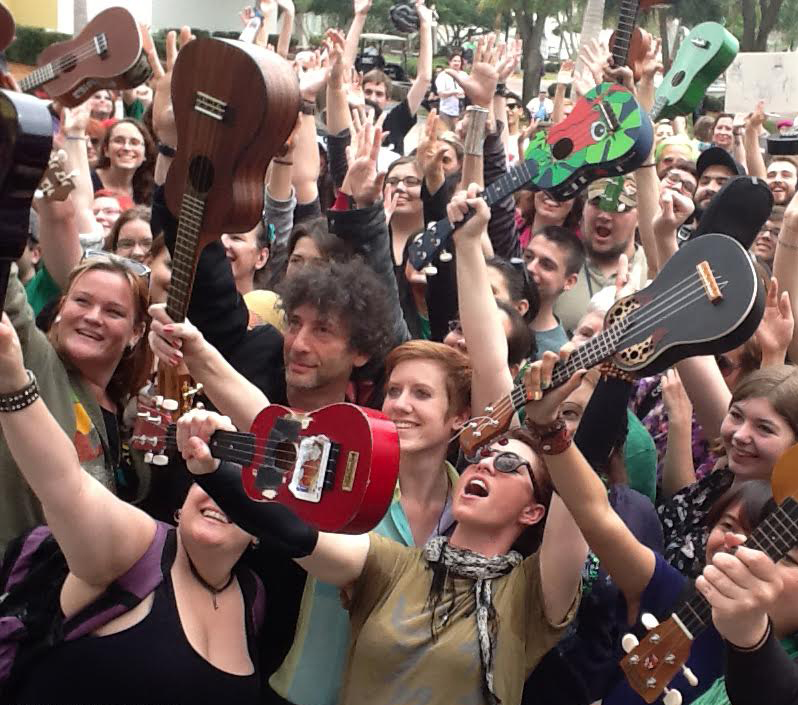 well. we're going back. they're both 97 now, and we were headed back to sarasota to pay them a visit.
and then we were like: we'll be there for valentine's day.
neil and i don't traditionally celebrate valentine's day. i'm allergic. we've tried (and failed) and there are many…er…..stories about that.
but we'll be in florida on february 14th this year.
so instead of setting ourselves up for failure once again and booking a terrible seaside restaurant in sarasota and drinking blue cocktails while watching desperate couples alternately argue and moon over each other (ick), we've decided to DO THIS THE WAY WE KNOW HOW and THROW A ONE-NIGHT ONLY EVENT AT THE TAMPA THEATRE.
we are calling it "HEARTBREAK HOTEL", and we will dig into our most heartbreaking repertoire.
expect songs about heartbreak, poems about heartbreak, new material, old material, and….if we're brave…the stories of all of our failed valentine's.
we've also invited artist craig russell to design a "heartbreak hotel" poster for us, which we'll sign and sell at the gig.
here's some art craig did for Neil's Sandman comic, long ago: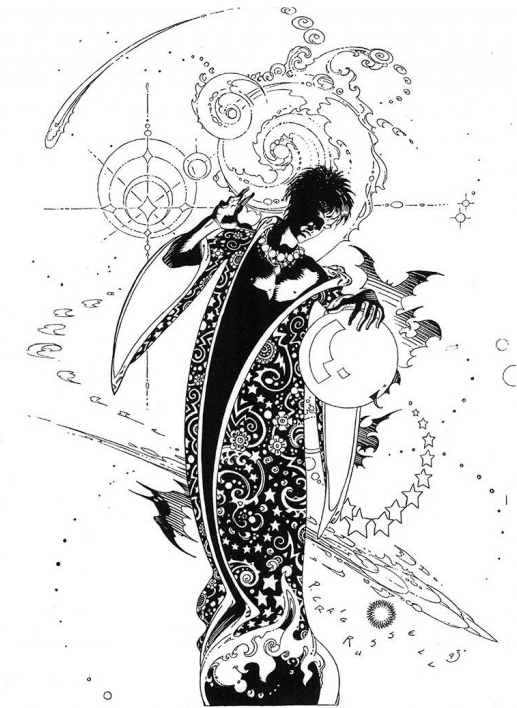 it'll be a limited edition of 1,000 and if there are any leftover we'll sell them online.
come one come all.
bring a hanky.
if you're brave, bring a date.
Feb 14th. – Tampa, Florida
Tampa Theatre
All Ages
AMANDA PALMER & NEIL GAIMAN
present
HEARTBREAK HOTEL
a special Valentine's day one-night stand of music and stories at the Tampa Theatre, featuring the most heartbreaking work they've ever made, and just possibly some lovely stuff too. Couples hesitantly welcomed.
Special VIP ticket package includes: best seats in the house, post-show meet and greet, and mystery merchandise bundle which we are still working on but will be awesome. VIP tickets will be made available to both Theatre Members AND the General Public on both sales dates.
Theatre Members Pre-Sale: Wednesday @ noon EST
*you can sign up here to be a Tampa Theatre Member at any time before this and will receive an email to participate in the members only pre-sale!*
General On-Sale: Friday, January 23 @ noon EST here.
……………………………………………………………….
then VANCOUVER!!!!!!!!!!!
on Wednesday, March 18th, we'll both be in VANCOUVER for TED.
if you were there LAST YEAR, you may remember i did a FREE NINJA GIG at the VOGUE THEATER!!
it was AWESOME.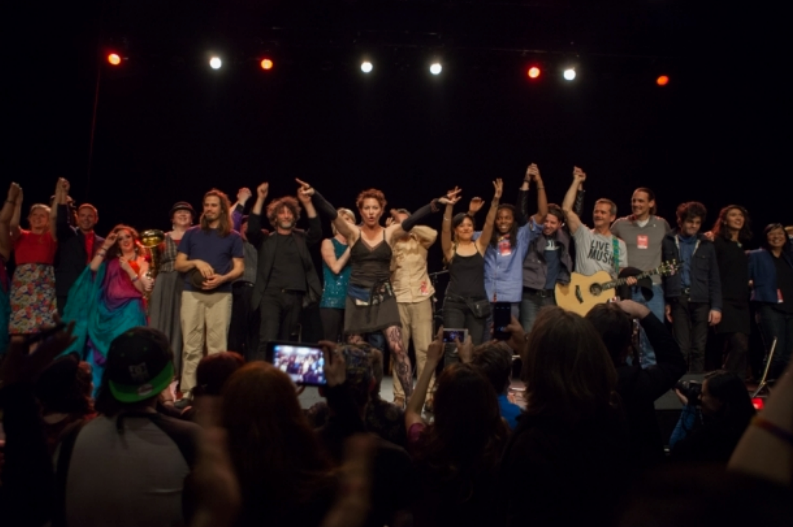 the whole thing came together last minute (read the blog HERE) and including a bunch of guests straight from the TED stage including
at least a dozen guest musicians, like the astronaut chris hadfield: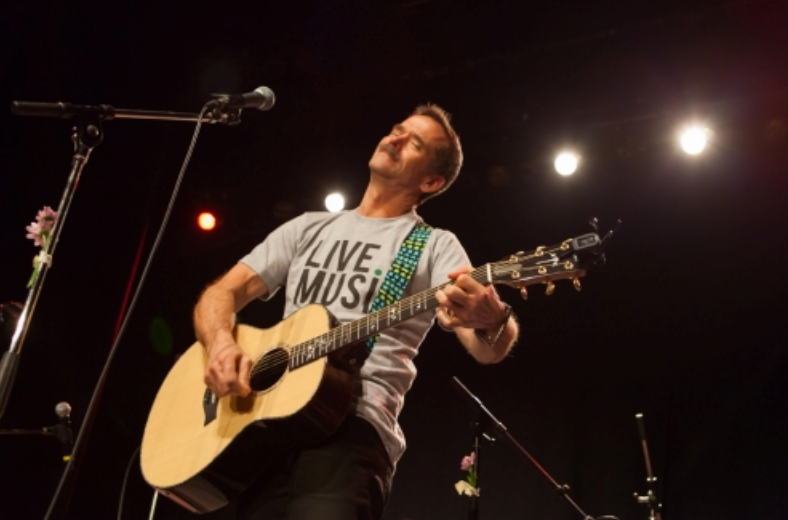 neil doing….something….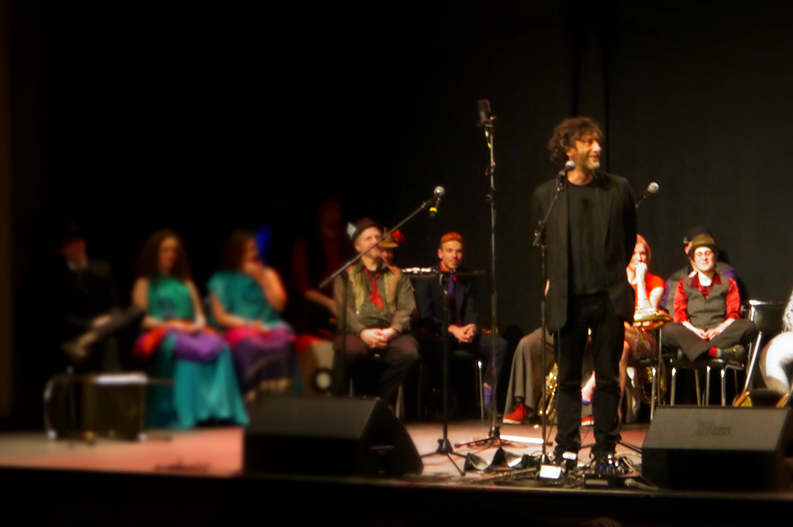 ….amy cuddy teaching the the crowd to "power pose"….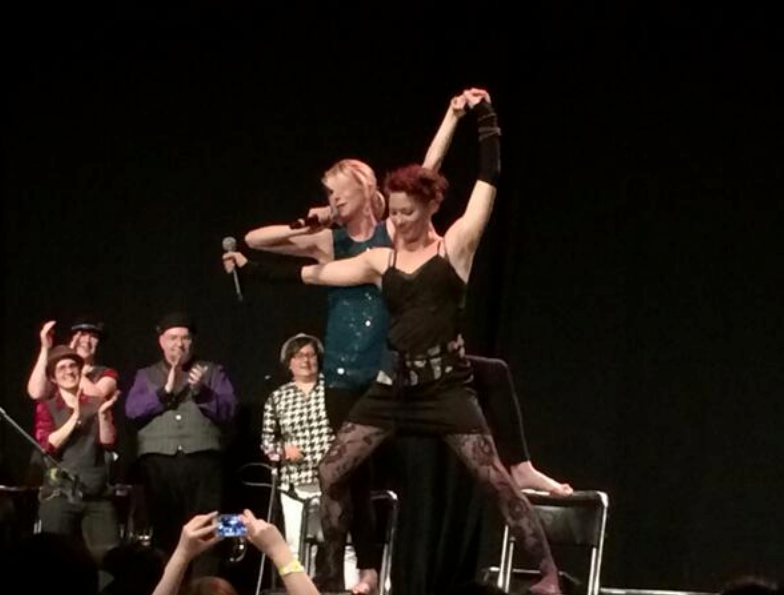 and more…..who KNOWS. it's TED so there will be a bunch of weirdos around.
for tickets: THIS YEAR WE ARE GOING OFFICIAL!!!!
the vogue has volunteered to host us once again and this time we are actually selling tickets but, as we did last year,
giving ALL the proceeds to the VANCOUVER FOOD BANK, who need it.

PLEASE COME – THERE WILL BE A BILLION SURPRISES.
March 18th. – Vancouver, British Columbia
Vogue Theatre
All Ages w/ 19+ Bar
AMANDA PALMER & FRIENDS FROM TED
present a night of random music, ideas & mayhem. all proceeds to benefit the Vancouver Food Bank

Tickets On-Sale: Friday, January 23 @ noon PST here.
XX
x
a