April 20, 2015
UK & IRELAND SOLO TOUR DATES ANNOUNCED! my last round….for a while at least.
CHEERIO COMRADES!
there will be a few more dates to come – including a handful of FREE bookstore signings in the major cities – but this is bulk of my upcoming, and last, tour (for a while at least).
these solo shows will be sort of a combination of my last two USA tours…some eclectic combination of book-readin', piano-playing, chatting with guests, ukulele-slaying, and mostly unabashed emoting as i say goodbye to touring for a while to go…you know, give birth n' stuff.
in cities where I *don't* have a separate bookstore signing, i WILL be signing after some shows (but be forgiving, i'll be 6 months along and tired as a pregnant lady). we will have copies of "the art of asking" for sale, along with AMANDA _____ PALMER shirts for sale. shit got downright bizarre by the end of the US tour…i was writing things on those shirts that *i* didn't even want to ask about….AND we will have (wait for it) boxes of the infamous "dear daily mail" nudie pen. because of course. i will personally post one to the daily mail upon arrival in the UK.
as with the states (where everybody did a fantabulous job…) PLEASE HELP SPREAD THE WORD ABOUT THESE GIGS! word of mouth is where it's at, and you guys tweeting, emailing, facebooking and otherwise spreading the word about these shows really, really helps. i'd love them all to be as beautiful and successful as this run i just did in the states.
this exact info went out to the mailing list earlier this morning – if you want to be on the list to get things like this FIRST, sign up here: http://amandapalmer.net/emaillist/

(photo by wojo4hitz, via instagram)
29 May*
St. George's in Bristol, Avon, UK
Ages: 14+
Tickets
1 June*
Queens Hall in Edinburgh, UK
Ages: 14+
Tickets
3 June*
RNCM in Manchester, UK
Ages: 14+
Tickets
5 June*
City Varieties in Leeds, UK
Ages: TBD
Tickets
8 June*
Union Chapel in London, UK
Ages: 16+
Tickets
13 June
Academy in Dublin, Ireland
Ages: 18+
Tickets
13 June
Dalkey Book Festival in Dalkey, Ireland
Tickets
14 June
Limelight in Belfast, UK
Ages: 18+
Tickets
the dates with asterisks will be available for pre-sale beginning Wednesday April 22 at 9AM GMT. tickets for all dates will be available on Friday 24 April at 9AM GMT. (more information for the 02 and Live Nation pre-sales can be found at https://www.o2priority.co.uk/tickets and http://help.livenation.com)
to avoid confusion….MY FIRST SHOW EVER IN WALES at Hay Festival is already announced! may 30th, and only £8.00: https://www.hayfestival.com/p-9890-amanda-palmer.aspx
….and my News Statesman co-gig in london on may 28th with Neil Gaiman is already sold out: info here.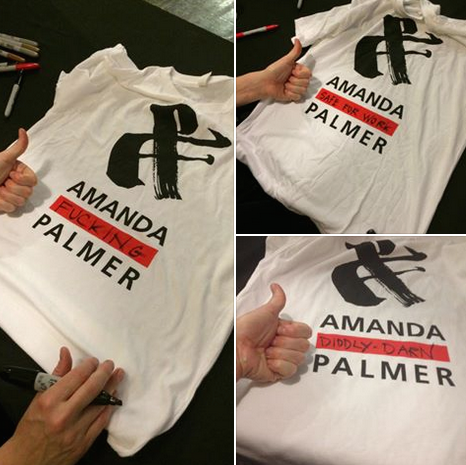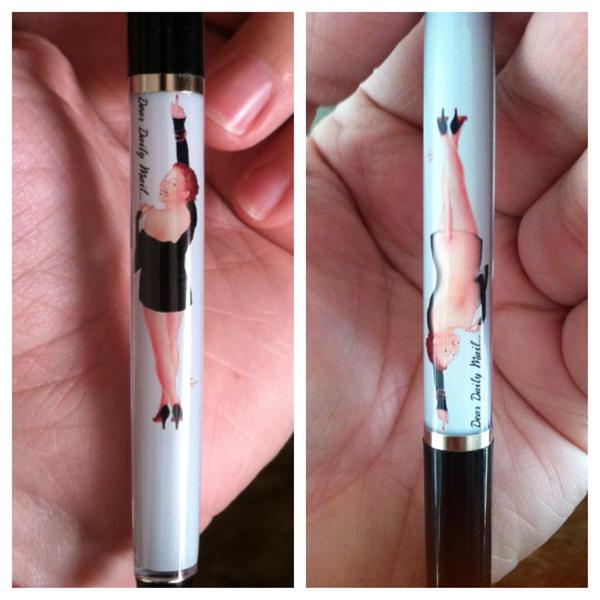 (photo by cyndaelle, via twitter)
AND
I'm thrilled as all hell to get out to announce that I'm opening up for MORRISSEY on july 25th in San Jose. info here.
if you're in the Bay Area, or you're a massive smiths fan, I hope you come to this, it's going to be super special. bring your gladioli.
maybe I'll give morrissey a nudie pen. maybe he will like it.
i love you guys – hope to see you out there.
x
x
AFP
p.s. the patreon is ON FIRE and there's a full, free dolls webcast from this past weekend's free show in brooklyn at Rough Trade coming out soon thanks to all the patrons. stay tuned. if you haven't joined, come on over, we're at almost 4,500 people…! http://patreon.com/amandapalmer
p.p.s. i am getting HUGE.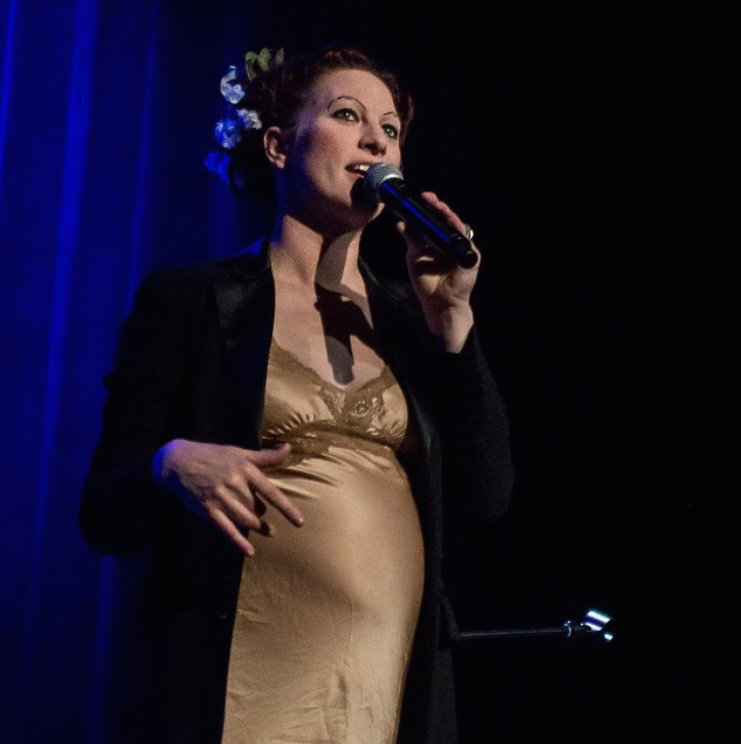 (photo by enigmaarts, via instagram)