October 30, 2011
halloween: i'll be on craig ferguson w/ my one-night-band: moby & stephin merritt!!!
LOS ANGELES: hoping to head to #occupy in LA tomorrow (they're at @OccupyLA, btw). 
PLEASE FOLLOW ME ON THE TWITTER for exact time & location, things'll be shifting fast. if i have enough advance warning, i'll post to blog.
 
and before anything else, i want you to read this.
i don't usually ask you guys to read press…but this one's special.
it's a piece Pop Matters wrote (i didn't even know they were doing it) and i've never seen a journalist NAIL me (and the state of the music industry) so beautifully and eloquently. really, go read it. it's the finest piece of writing i've seen in ages. click on the image below (or right HERE):
 



 
and please share it/leave a comment for sean bell (the guy who wrote it)…he doesn't seem to have a twitter…but DAMN.
___________________________________________
i played san diego last night, in a gorgeous sit-down theater called the birch north park. tonight we play LA and it's going to be much more of a fucking dance party….jason webley and i are going to share the stage with petrovic blasting company and micahel (my drummer from the grand theft orchestra) and jherek bischoff (who's jason's bassist) are going to sit in with me for some dolls' & AFP songs; madness shall ensue, with much noise.
 
speaking of michael, he and chad just launched their KICKSTARTER. they're trying to record an album to bring on tour next summer/fall/winter when we hit the road with my new album (which they'll both be playing on). so far they've raised a little more than $700 out of a goal of $5k. go help them out in their nascent stages: http://kck.st/vMnsro
here's their video:
___________________________________________
and then, we get a day off
but on monday, HALLOWEEN, i'm going to play "the late late show with craig ferguson" – @CraigyFerg – who's HILARIOUS.
if you haven't yet, RSVP that you're gonna watch on facebook at http://on.fb.me/CraigRSVP and plan on some sort of getglue-goodness if you check in, HERE…
 
i've put together a SUPERGROUP BAND OF DOOM AND GLOOM 
with MOBY playing GUITAR….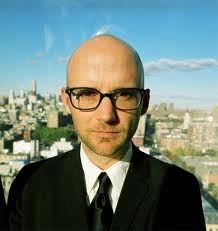 and STEPHIN MERRITT OF THE MAGNETIC FIELDS….playing UKULELE: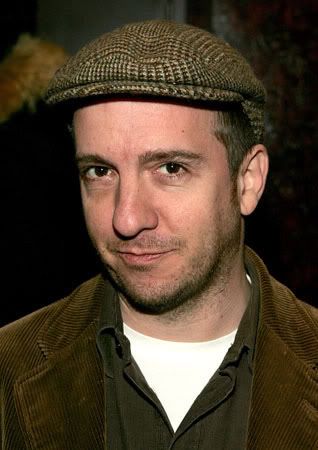 ….i'm not going to reveal what SONG we have chosen to do on this halloween occasion…..but you will all probably poop your fucking pants.
it's a cover song, i've covered it before….and it's from a film. that's all i'll say.
 
the other guests that night are neil gaiman (who's he?) and zooey deschanel. 
i dropped an email to zooey to see if she'd join our supergroup but….she never wrote back. 
maybe we'll include a cardboard cut-out of her torso during the song.
if we do, i'll have her gazing longingly at stephin merritt.
 


 
that's all fer now…..tune in to CBS halloween at around 12:35AM (check local listings to be sure, though)…and because TV listings can be confusing sometimes, the show technically airs november 1st (since it starts after midnight), but most schedules consider it to be october 31st.
 
…and hopefully it'll also be available online soon after it airs.
___________________________________________
 
last night was a whole grab-bag of material….from memory, here's the set list, not in order, with stuff missing i'm sure:
 
• ampersand
• icarus (jason webley)
• i want you, but i don't need you (momus)
• astronaut
• do you swear to tell the truth the whole truth and nothing but the truth
• delilah (by request)
• runs in the family
• map of tasmania
• friday (from the point of view of a truckstop hooker)
• the flowers (regina spektor cover)
• song for a siren (new jane austen song)
• bad wine and lemon cake
• leeds united
• brand new song (i'm not telling yet, want it to be a surprise for the rest of the coast)
• gaga, palmer, madonna
• in my mind
• the ukulele anthem
…all rounded off with a slightly surreal "ask amanda," which covered everything from #occupy to sexual assault. FUN!
 
 
LOVE
afp
p.s. we just confirmed some awesome news for you LA-folk who don't have tickets for the halloween show with neil and i, yet: monday morning, @ThatKevinSmith (and maybe his lovely wife, @JenSchwalbach) are going to be giving away a couple pairs of tickets on their morning radio show for neil and i at the ebell, that night. not sure how they're gonna do it just yet, but it'll probably be trivia…maybe. bone up on your starfucking pod, and we shall see. the SModco SMorning show airs live – FOR FREE – at smodcast.com (usually from around 9AM PST to 11AM PST, but we'll try and tweet from @AFPwire to remind you)…and hey, if you're not the gambling type, there are still some tickets available HERE…