October 14, 2011
occupy.
i've been giving all of my moment-to-moment attention to twitter and lagging extreme on the blog, i apologize.
 
in short: 
if you don't know what's been happening here in the states with the occupy movement…or have only been following it vaguely though mainstream.
read THIS. the source: http://www.adbusters.org/campaigns/occupywallstreet
 
from the site:
"#OCCUPYWALLSTREET is a people powered movement for democracy that began in America on September 17 with an encampment in the financial district of New York City. Inspired by the Egyptian Tahrir Square uprising and the Spanish acampadas, we vow to end the monied corruption of our democracy … join us! We're now in DAY 27."
to all of my cynical friends complaining that this is not going to change the world, you're wrong. the world has already changed. oops.
 
as said by someone at occupy boston the other day, right after i played, in response to the press saying that "increased participation from all sorts of people was diluting the already-muddy-message of the occupy movement", i repeat:
 
INCREASED PARTICIPATION DOES NOT DILUTE THE MESSAGE. INCREASED PARTICIPATION IS THE MESSAGE.
me & sxip shirey busting out some john lennon at #occupywallst, this past thursday, october 12th, in new york: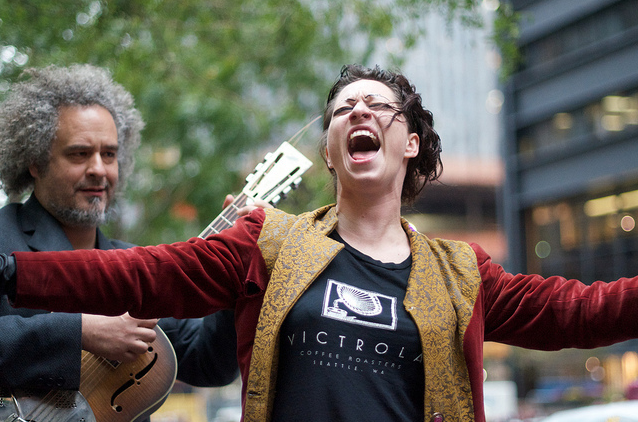 via erin m on flickr
speaking of john….some photos i took of the march right before/after playing…

a shot of the crowd, while playing occupy wall st:


(more amazing shots at the gothamist)
and a few days before that, i played #occupyboston. 
people there are camped not far from where we live, across from south station in dewey square.
 
 
WHAT IS RIGHT WITH THIS COUNTRY?
WHAT IS WRONG WITH THIS COUNTRY?


 
 
the sign outside the logistics tent:

 
 
(i took those.)
 
 
 
these shots are by my old boston photographer friends, kelly davidson….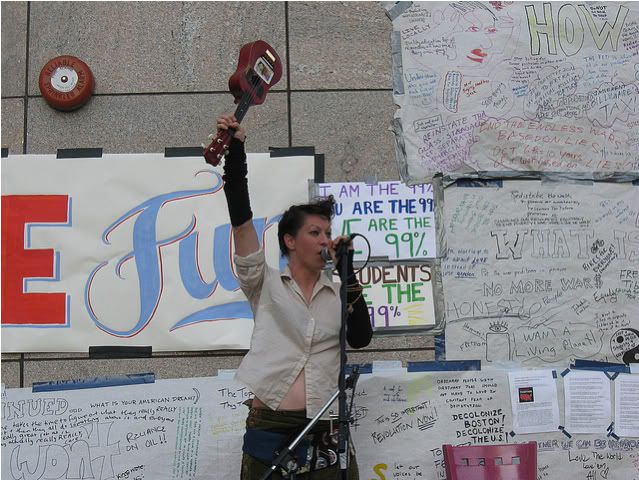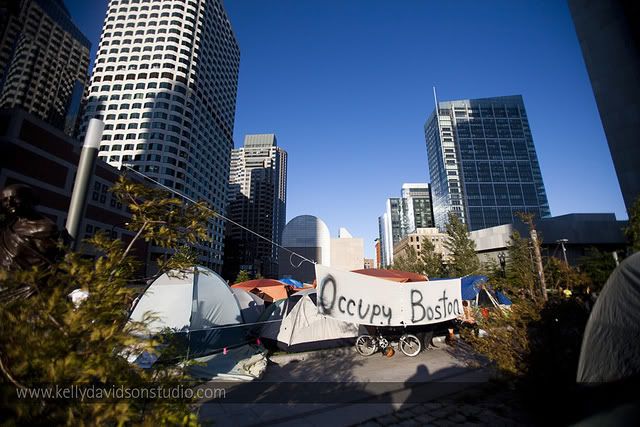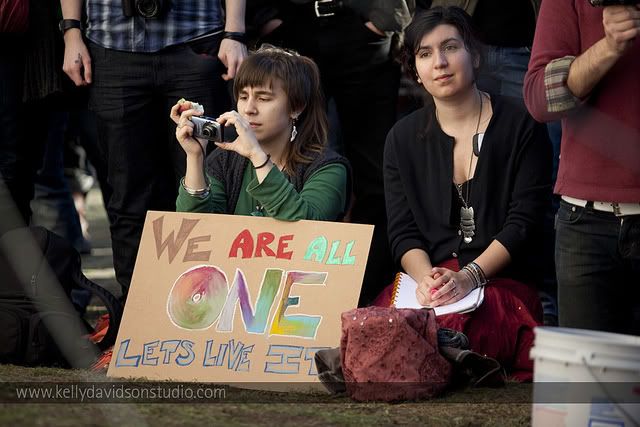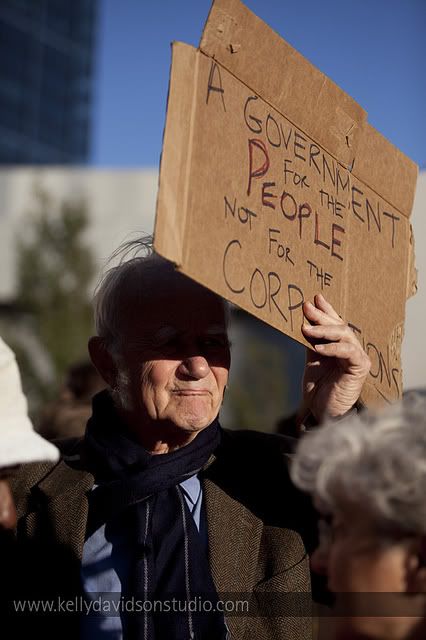 a free apple, care of somebody kind:


 
 
the crowd at occupy boston…this photo is by lee barron…note comrades ryan anas in the grey and a young tristan allen directly behind him, clapping:

50 arrested in boston a few days ago.
 
police cracking down on the situation in NYC literally as we speak. 
 
we'll see what happens.
 
if you've been thinking of going in support, the time to go is now.
 
there's a list of cities in this link and every city with an occupation has an associated twitter account.
http://www.adbusters.org/campaigns/occupywallstreet
 
if you have an instrument, are in a band, or have any other way to peacefully share and help..now is the time to get out there, draw attention and play.
 
don't wait to get a fucking invitation or to be told how to do this …. nobody will invite you. nobody will tell you what to do.
 
just go. you'll figure it out when you get there.
 
in the simple logistics department, people occupying in ALL cities need things. they'll let you know what they need if you go ask them. warm clothes (in places like NYC) and food are easy ones.
 
now.
 
help.
 
go.
 
sing.
 
listen.
 
 
the whole world is watching. 
 
 
 
XX
afp