May 31, 2013
PS122 Gala w/ AFP & The Grand Theft Art Auction

By now you've probably heard Performance Space 122 is holding their 2013 Spring Gala on June 10th at NYC's El Museo del Barrio. This year, they are honoring Councilwoman Rosie Mendez, chef Gabrielle Hamilton, and our very own Amanda Palmer – with a night of awards, music, and performance art.

If you are interested in attending, you can get more details
HERE
ALSO: To help raise funds to benefit PS122, most of the original artwork – from AFP's
Grand Theft Art Companion
book & Kickstarter-exclusive summer 2012 "Art Shows" – has been put up for ONLINE AUCTION!
That's right, even if you can't attend the event, you've still got a shot at owning some of these fantastic one-of-a-kind pieces AND contributing to a good cause while doing so. You can check out the auction site
HERE
.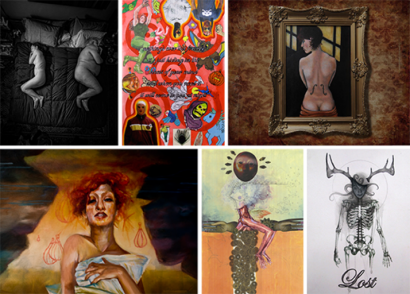 Even if you don't think you could afford anything, please do have a peek – and share it with your friends on Facebook, Twitter, Tumblr, etc. It's pretty rare you'd have a shot at owning originals by these artists* let alone while supporting something as awesome as PS122!
* Original Art By: AFP (herself), David Mack, Cynthia von Buhler, Cassandra Long, Blake Brasher, Kristen Hersh, Meghan Howland, Michael Zulli, Molly Crabapple, Nicole Duennebier, Tony Albert, Vladimir Zimakov, Zea Barker, and many others!