October 22, 2023
REHEARSAL HOME STRETCH…into NYC DOLLS WEEK! NYC Patron gatherings and MORE
HELLO my loves!!!!!
Before I barrel in…THANK YOU for all the incredible lyric-paint last night. JESUS CHRIST. I got a ton of private messages as well, and a handful of texts – even from family members. When you ask…well, I wrote a fuckin book about that, didn't I.
Please know I'm reading everything slowly. I am turning a lot of it into art.
I talked about the process of crowdsourcing lyrics and details on instragram at the piano this morning:
https://www.instagram.com/tv/CytOiKdrwA5/?igshid=MzRlODBiNWFlZA==
……
Goddamn there's a lot going on. I'm writing and arranging and rehearsing like MAD with Brian out here in the woods: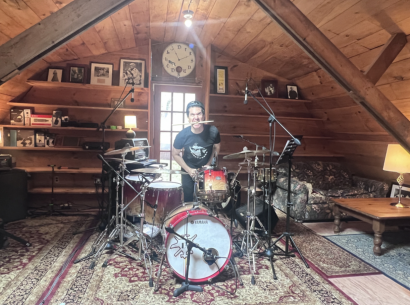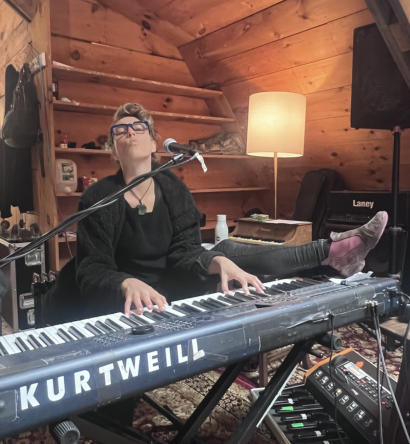 This rest of this post is MOSTLY for the community who are coming to see The Dresden Dolls at our NYC residency this week – or for New Yorkers in general who wanna connect with the other patrons – but it's for any and everybody, so read on!!!!
FIRST OF ALL: WHAT SHOULD YOU WEAR TO A  DRESDEN DOLLS SHOW???
HOW ARE YOU ASKING THIS???
WEAR THE MOST OUTRAGEOUS FINERY YOU HAVE.
IT'S FUCKING HALLOWEEN SEASON. GO NUTS.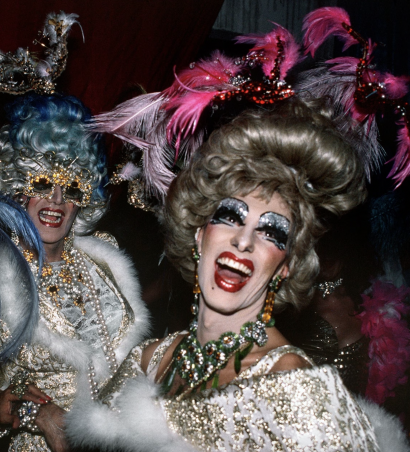 Yesssssz
This is the punk cabaret people
Go wild
………..
And now HEY HEY HEY!!!!!!…..New Yorkers of all kind!!
TOMORROW NIGHT!!!! MONDAY THE 23rd!!!!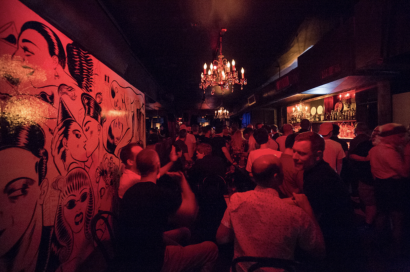 COME SING WITH THE COMMUNITY AND LANCE HORNE at CLUB CUMMING!!!
Alan Cumming started this beautiful little club after his dressing room at "Cabaret" became overstuffed with people 🙂
I am 99% sure I'll make it over for at least a song or two…but YOU SHOULD ALL GO SUPPORT my bestie LANCE HORNE and his queer af musical theater crew!!!
This is his usual "Mondays in the Club" piano sing-along / pick-a-song / piano karoake and it's always a RAGER!!!! The more people the better, so if you're in town and looking for something to do: DO THIS!! Trust me, it's THE BEST PEOPLE. You can even request a song to sing online: https://www.mondaysintheclub.com/sing-with-us
LANCE CAN PLAY ALMOST ANYTHING!!! You take the mic. Go go go.
it's FREE!!! NO COVER!!!
9pm til LATE
505 e 6th street (between Ave A & Ave B)
New York, NY
https://www.mondaysintheclub.com/
IF YOU ARE TRYING TO FIND PEOPLE: I JUST MADE A QUICK THREAD HERE ON THE SHADOWBOX TO FIND FRIENDS!!!! https://forum.theshadowbox.net/t/patron-meet-up-monday-oct23rd-at-club-cumming-with-lance-horne/14659
USE IT!!!
………
PATRON-ONLY PARTY IN BROOKLYN!!! @ LARISA'S NEW LOFT VENUE!!!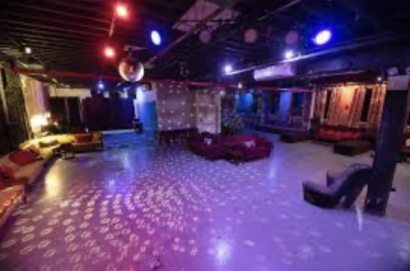 I said this before but I'll post it again…
This is a JUST Y'ALL PARTY!!! It's on the dolls night off between shows at the Bowery. I can 80% guarantee I'll come but it depends on my poor voice. But whatever abihr me. This one is for YOU ALL TO MEET EACH OTHER!!!
Come celebrate, recover, & connect with fellow Patrons. Talk dolls. Nurse your hangover, wear your pajamas or your finery, mix and mingle with each other. A full bar with snacks will be available and a plethora of local restaurant options to choose from.
Thu Oct 26, 2023 7:00 PM – 12:00 AM
LOCATION:
Gemini & Scorpio Loft, 267 Douglass St, 3rd fl (ADA accessible), Brooklyn 11217
SOME INFO ABOUT THE TICKETS!!: We're charging a pretty basic entry fee just to cover the cost of renting the space – but alongside these general tickets, we're trying out a super exciting thing this time…. we have SPONSOR and SPONSEE tickets available.
If you're well off and want to help others in the community, you can pick up a SPONSOR ticket for a little extra money. This extra money will then go towards offering cut-price SPONSEE tickets, for those of you who are struggling a little more, and can't make the full price. There's no proof or strict guidelines around who can buy the reduced-price sponsee ticket, it's working entirely on an honor system. If you need the cheaper ticket, it's there for you.
So, there are FOUR ticket types available:
GENERAL TICKETS – $10
SUPPORTER TICKETS – $15
SPONSOR – $20
SPONSEE – $5
PASSWORDED TICKET LINK:
https://app.tickettailor.com/events/geminiandscorpio/1026725
password for tickets is AFPpatrons (case sensitive!)
……
A FEW OTHER NEW YORK-AREA REMINDERS:
NEXT PRIVATE PRACTICE AT GRAVESIDE is NOV 14th!!!!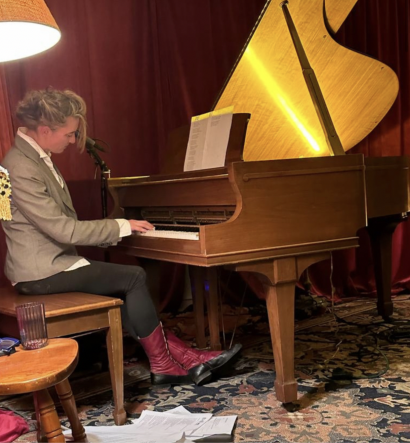 I'm doing the next tiny "PRIVATE PRACTICE" – fiddling around with a ton of the new piano/dolls songs – at Graveside Variety, 33 Rock City Road in Woodstock, NY, on
TUES, NOVEMBER 14th, early evening (6pm doors, 7pm show)!!!
There are only 50 tickets, GRAB EM!!!:
Patron only link: https://afpprivatepractice.eventbrite.com/
……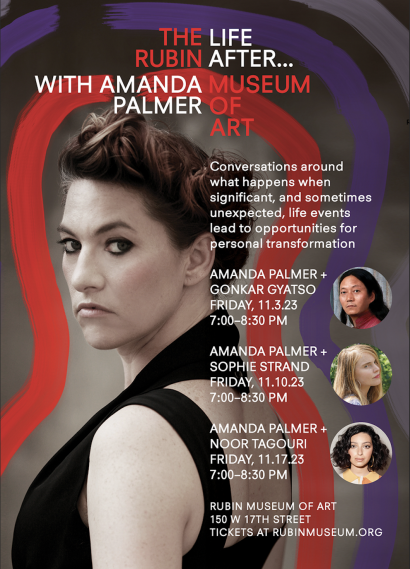 AND….the Rubin Museum "Life after…." Talks are SELLING OUT QUICKLY!!!
I'll plug thes eat the Bowery to get rid of the last of the tickets so if you wanna come, get tickets NOW!!!! The room only holds about 100 people.
I'm doing THREE conversations this fall at the Rubin Museum of Art on 17th st in NYC. Tickets are $25, and the talks are 90 minutes. DOn'T WORRY! We are recording them for the patreon!
Friday Nov 3rd: "LIFE AFTER LOCKDOWN", with Tibetan Artist Gonkar Gyotsu. TICKETS. 
Friday Nov 10th: "LIFE AFTER WELLNESS", with writer Sophie Strand. TICKETS. 
Friday Nov 17th: "LIFE AFTER TELLING THE TRUTH", with journalist/activist Noor Tagouri. TICKETS.
XXX
THATS ALL YALL
SEE MANY OF YOU IN NEW YORK!!!
x
a