January 16, 2012
THE DRESDEN DOLLS, MICK HARVEY, JOHN PARISH & BRIAN RITCHIE play THE VIOLENT FEMMES first album LIVE…this friday @ MoFo
warning: if the following record album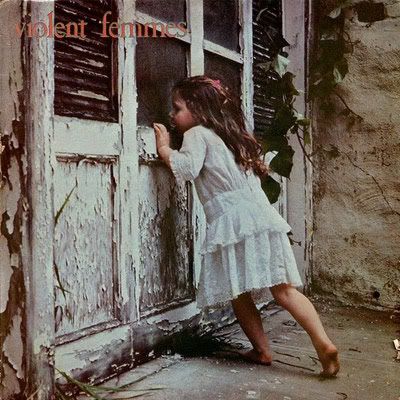 didn't change your life, ignore this blog. my enthusiasm will make no sense to you.
 
everybody else, read on.
 
we announced this about an hour ago…..hot off the presses. so you know, this is news that has our inner teenagers feeling kind of like THIS: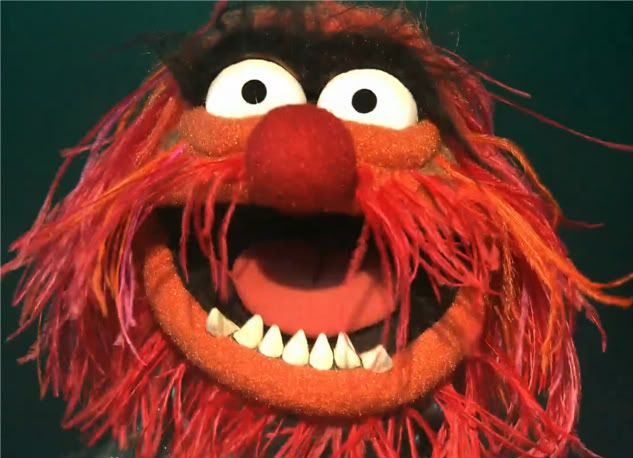 here's the way low down.
 
brian ritchie (the original bassist for the violent femmes)…
 


 
….is now the curator for a festival called MONA FOMA that the dolls are about to play….this thursday, in hobart, tasmania. mofo.net.au / http://on.fb.me/MOFOrsvp
 
the femmes haven't played together as a group since 2009, and if you look at the wiki, looks like that might be the end of the story. (especially if you read the "LAWSUIT & BREAKUP" section.)
 
brian and i are no strangers to brian ritchie: we both WORSHIPPED the violent femmes as kids and were more or less beside ourselves when they let us hop on stage and guest with them at a festival in wisconsin in 2005 (ish). brian played washboard and i played tambourine. or something like that. it was SYMBOLIC for christsakes. let me google image that….
 
ok. i was on melodica. BRIAN was on washboard. there we are. that's mr gordon gano singing.
 


 
 
back to the story.
 
i played the tasmania MoFo festival this same time last year, and brian and i hit it off. he was a model curator and impeccable host; he threw the dinner party where neil and i got to break bread with nick cave and grinderman. the whole town was lit up by the festival, it was heaven. i'd really wanted to return and was delighted when the dolls got re-invited. it's rare for a festival to let an act come two years in a row. but this is MoFo and the curators do what they fucking want, which is what makes the festival amazing.
 
so, it's three days ago, saturday. brian ritchie called up and told me that one of the acts for this friday (the day after our slot) had canceled…would the dolls feel up to playing a second set? we'd scheduled ourselves to stay in town an extra few days so that we could catch PJ Harvey and tUnEyArDs and the other incredible acts that MoFo usually serves up. (plus do some secret ninja gigs about town and go to the legendary MONA museum – one of the most fascinating places IN THE WORLD).
 
sure, i said, but isn't it kind of weird to have the band come back the NEXT DAY to the same festival and play again, even if it's a different set of music?
we should do something more interesting.
 
we thought about it. errr.
 
i started imagining a bodypainting party and parade. but still – ho hum. naked tasmanians. who HASN'T SEEN THAT?
 
we thought some more.
 
i asked brian what the line up for the rest of the day was. were there any musicians we could poach and do something bizarre with?
 
well, he said, there is a bagpipe band. 
 
BAGPIPES?
totally sold. call the bagpipers, i said. at least a couple of them. 
 
i imagined putting a shout-out to all tasmanians over twitter for a commando-parade, with kilts if possible, but with underwear verboten. i had to think fast. 
ok, i said, we'll have a dresden dolls-bagpipe showdown. and naked parade. that'll be SOMETHING, at least. hm.
 
i got off the phone feeling like there MUST be something more interesting we could do.
 
then it hit me.
 
brian ritchie. bass player. idol.
 
i texted brian: do you want to play bass with us?
 
he said sure.
 
eeeeeeeeeeeee.
 
and i thought some more.
 
i texted brian again, holding my breath this time: don't take it the wrong way, but how would you feel about playing bass on THE ENTIRE VIOLENT FEMMES FIRST RECORD?
brian and i know it COLD.
 
i sat there staring at the phone, expecting a brian-ritchie-shaped hand with a gun to reach out of the black screen and shoot me for even asking.
 
the longer the clock ticked, the more embarrassed and tasteless i felt about asking.
 
brian texted back. 
 
he said yes.
 
eeeeeeeeeeeeeeeeeeeeeeeeeeeee.
 
i ran to find mr. brian viglione. he exploded with glee. 
 
i will play the drums, he said. 
 
now all we needed was a guitarist.
the femmes were always a trio: drums, guitar, and bass. since i was going to sing and can't play any of those fucking instruments, we were going to have to dig up a fourth player.
i texted brian ritchie back: this will only work if you score a guitar player from tasmania. 
 
he said he'd see what he could do.
 
nail biting.
brian and i went to the beach and ran around like crazy idiots, squeeing with all our might.
 
then we went to see PJ harvey, who's touring at the same time as us down here. 
 
as i mentioned on last blog: her back-up band for this tour includes the incredible mick harvey (also known for his solo and nick cave & the bad seeds work) and john parish (who produces a lot of PJs stuff).
they both play everything: bass, guitar, keys. they did a lot of musical-chairing in the PJ set. after the show we went backstage to say hi to mick, who i know from a few years back in melbourne. 
 
i was like….
it's worth a shot.
 
they both play guitar.
 
eek.
 
so, i asked.
 
they said yes. john parish and mick harvey will both play guitar with our violent femmes cover supergroup.
 
if you could only hear the screams that were emitted in the backstage area of the perth concert hall.
 
so, my comrades,
WE HAVE A BAND:
 
Brian Ritchie – Bass (and possibly xylophone)
Brian Viglione – Drums
AFP – Vocals/Piano
Mick Harvey – guitar (and possibly bass)
John Parish – guitar (and possibly bass)
 
and we have a setlist:
 
THIS WHOLE FUCKING RECORD, FROM START TO FINISH.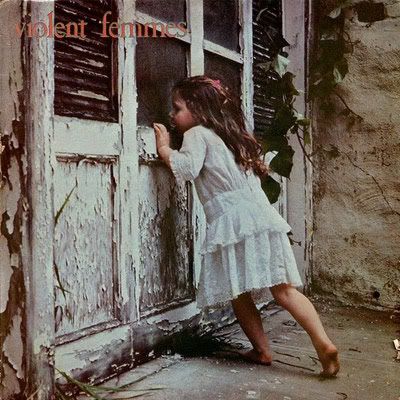 "Blister in the Sun" 
"Kiss Off" 
"Please Do Not Go" 
"Add It Up" 
"Confessions"
"Prove My Love" 
"Promise" 
"To the Kill" 
"Gone Daddy Gone" 
"Good Feeling" 
 
 
YOU HAVE EXACTLY THREE DAYS TO BOOK A PLANE TICKET FROM WHEREVER YOU ARE GET TO THE MONA FOMA FES
TIVAL IN TASMANIA.
the historic event will take place at 10 pm on friday on the MONA FOMA mainstage. tickets (festival passes and day passes) are still available at http://bit.ly/MOFOtix and you can RSVP on facebook here: http://on.fb.me/ViolentMOFOrsvp
 
 
THIS IS WHAT FESTIVALS SHOULD BE ABOUT.
 
RANDOMNESS!!!! HERO WORSHIP!!!! CLASSIC SONGS!!! DANCING WILDLY!!!!
TOTAL SPONTANEOUS EXPERIMENTS THAT MAY FAIL MISERABLY!!!!!
 
and…..
 
holy fuck.
 
i can't believe this is happening.
on stage, with three of our musical heroes, playing OUR FAVORITE RECORD EVAR.
 
somebody pinch me please.
 

 
 
 
 
 
xxxxx
 
AFP
 
 
p.s. ALWAYS. ASK. YOU. NEVER. KNOW.