December 17, 2014
the Dear Daily Mail nudie pen! get em while you can …
update on 12/22/2014: 
THE "DEAR DAILY MAIL…." NUDIE PEN IS BACK ON SALE!! we're making 5,000 more – the first 1,000 sold out in a matter of hours!
and look, we made a little video….
order now here and receive within 6-8 weeks!
---
original blog post:
*drum roll* – okay, freaks. we DID IT.
we made "DEAR DAILY MAIL" nudie pens.
we threatened like a year ago, and it finally came to pass.
if you missed the "dear daily mail" song…well….just go watch it.
i asked lee moyer pin-up artist extraordinaire (well-known for his annual "literary pin-up calendar", here's the image he made of yours truly…


and for good distracting measure here's a blog he just wrote about the portland show!!!)….so i asked lee if he would paint me (twice!, because, you know, nudie reveal!) for the pen, and between secret photoshoots in shitty clubs and emailed files flying back and forth for months and back-room deals with shady nudie-pen manufacturers…WE HAVE A WINNER.
the pen reads, simply, "dear daily mail". perfect for your own intelligent, witty hand-penned correspondence with fuckwit tabloid newspapers!
if you've never ACTUALLY used a nudie pen….here's how they work: https://www.youtube.com/watch?v=P6SR7QYEaxg
AND we'll upload a video of our own as soon as we can (and i can't wait to see the vines that people make, good lord. i'm actually hoping these pens spawn a mountain of weird creative videos. WHOLE ONE-TAKE OKGO STYLE VIDEOS AIMED LIKE MISSILES AT THE DAILY MAIL! why not.)
they're 1 for $8, or buy a pack of 10 for $60 and give one to every single friend in your office.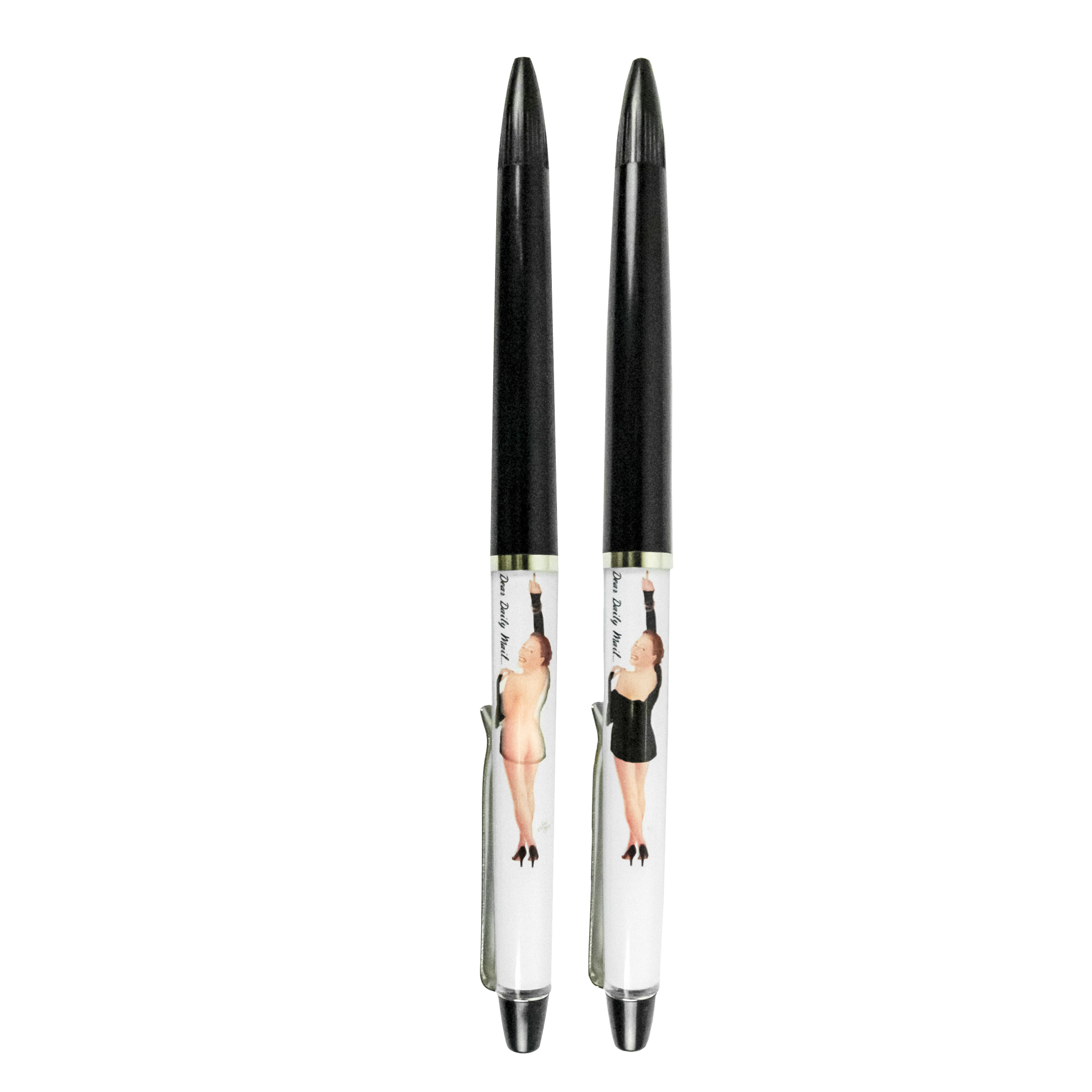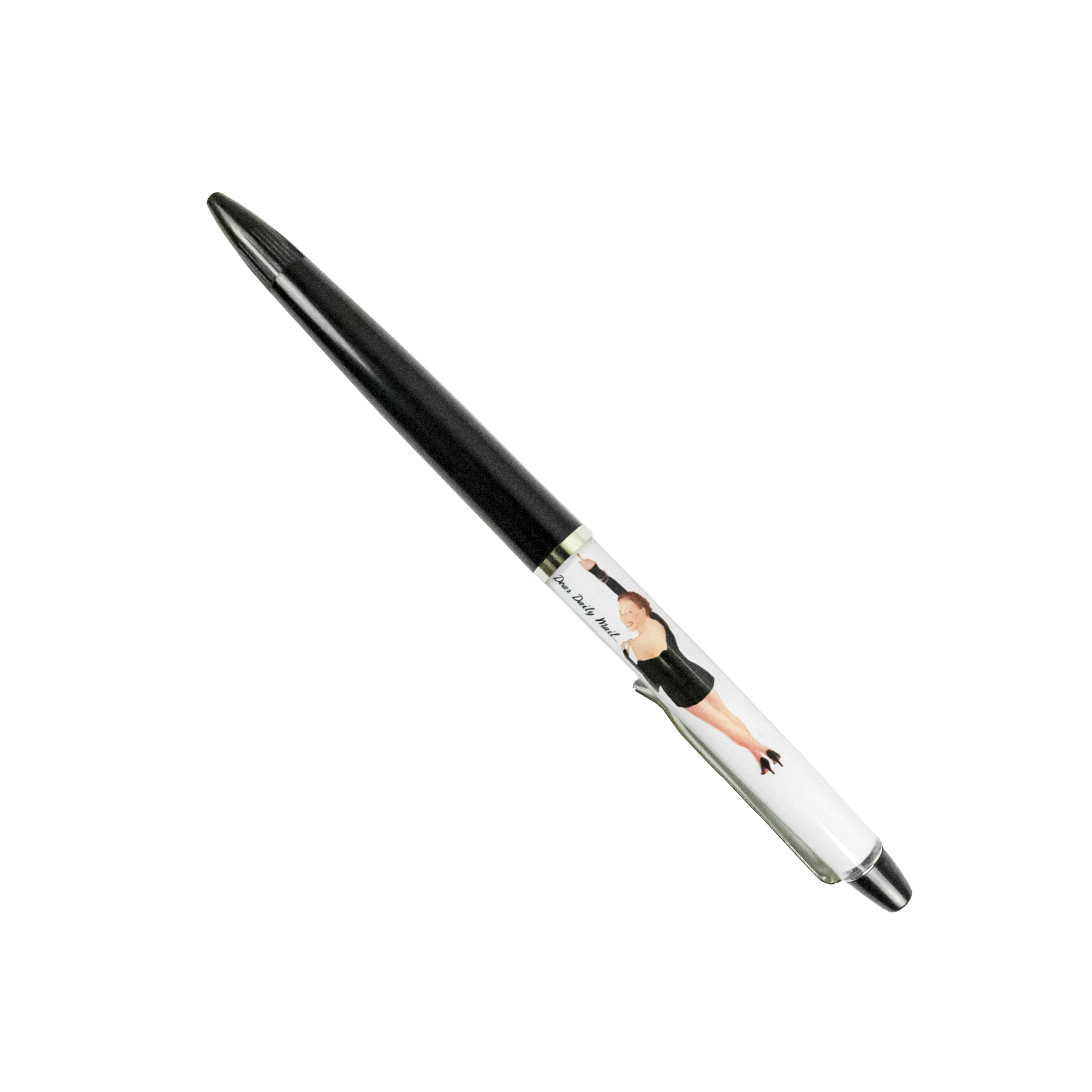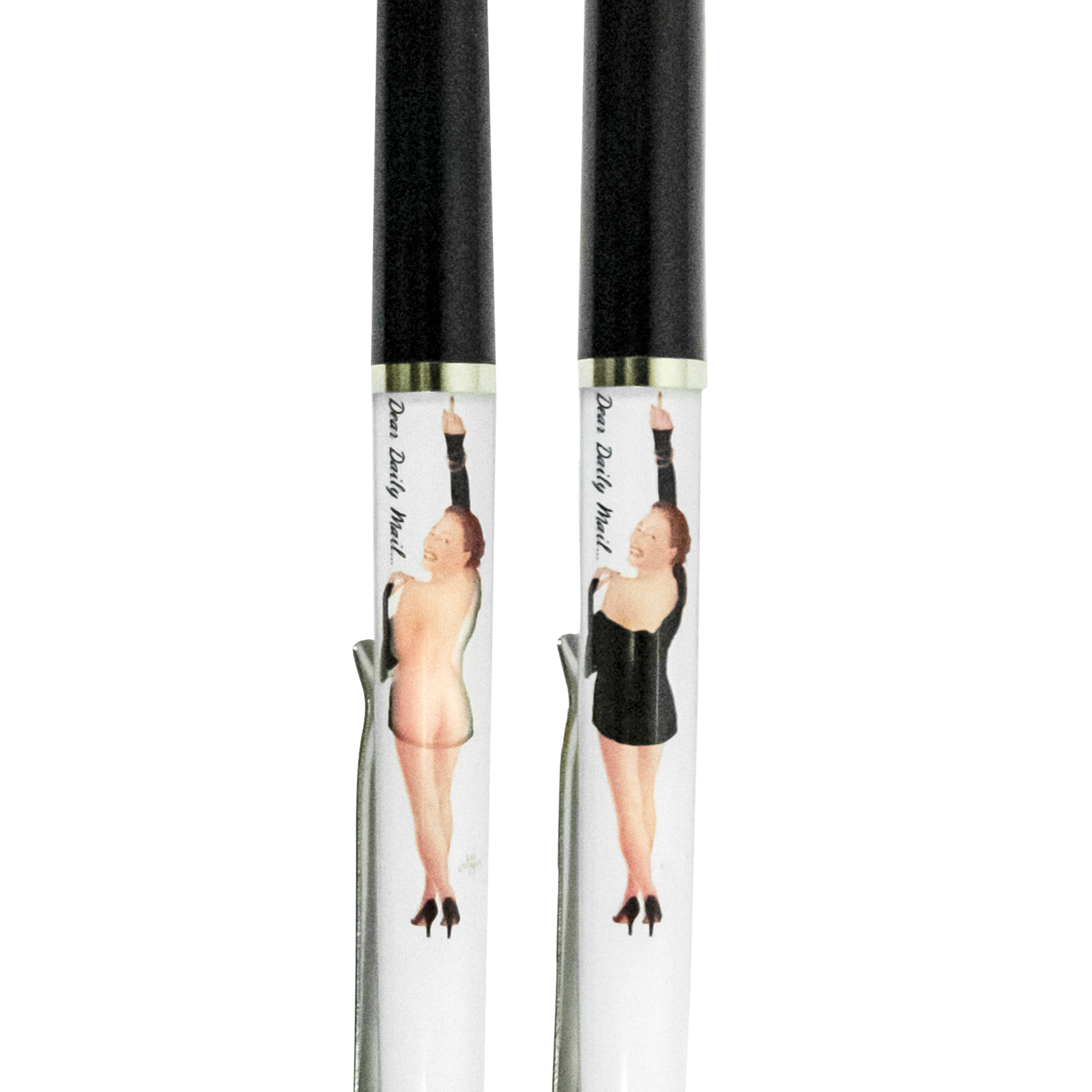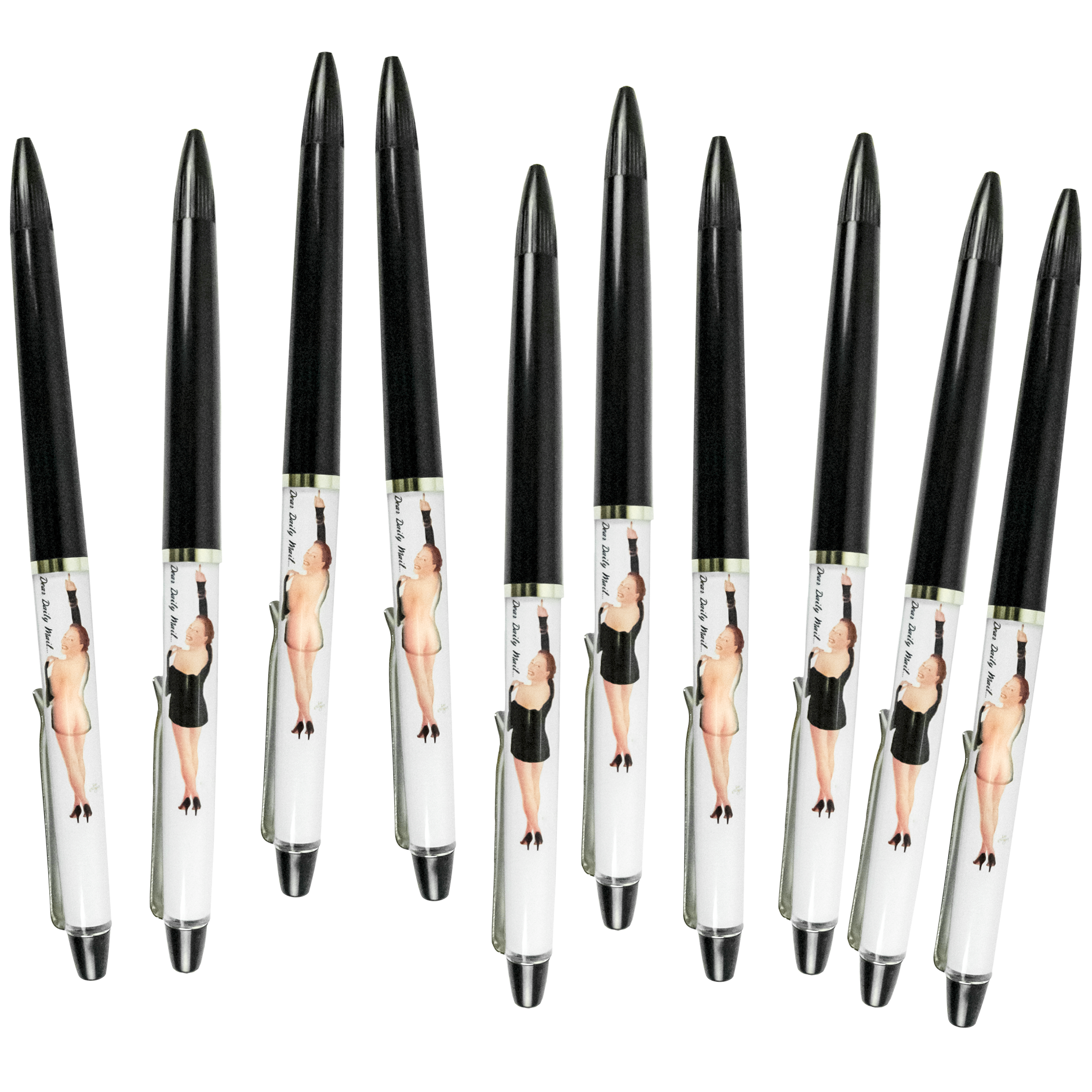 we made exactly 1,000 of these suckers.
when they're gone, they're gone!
and apologies…..we tried to get these in time for xmas but no dice…they'll ship in about a week+. new years gifts! new years gifts! OR, if you're like me, print out an image of the pen and stuff it in a lover-stocking with a "TBD" note. even better.
GO! GO! MAY YOU WRITE LETTERS TO THE DAILY MAIL WITH YOUR NUDIE PEN IN ABUNDANCE!!!
YAY
xx
AFP
p.s.
if you want a signed book PLUS a pen we JUST mailed a box of about 200 pens to Porter Square Books, where i am currently sitting writing this blog. if you've been considering buying a signed copy of the book, we will have a pen+signed book bundle package available within a DAY OR TWO – hold on. (and for those of you who may JUST want a signed book….porter is your destination. they got a few boxes leftover and i'm signing a few more every week).