September 1, 2010
VIP CABARET TIX (and general "cabaret" info update)!!!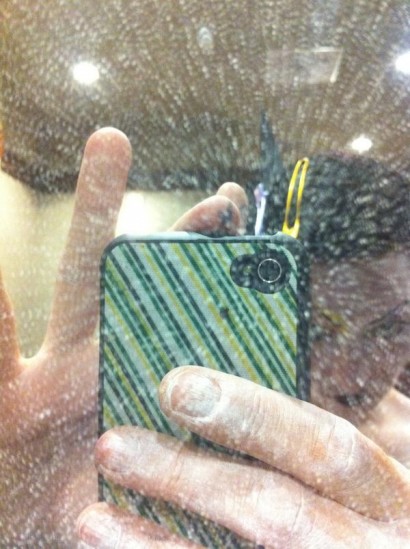 15 minutes before curtain, earlier tonight.
one down, 42 to go.
the reviews are rolling in (mostly via twitter within seconds of the show ending) and are absolutely stupendous. thank you, THANK YOU for the kind words. we're all so beyond-words happy you're loving it. to the rest of you, if you're curious and wanna read what people are saying, just watch the #ARTcabaret hashtag.
so. surely there's a real blog allll about opening night and beyond, but there's some other "cabaret"-business, first:
* shows are close to selling out. in fact, many already have. if you plan on coming to this shindig (and you should), get tickets NOW. can't go but wanna help? tell people on twitter, facebook, myspace, AIM, etc…show 'em the link http://bit.ly/ARTcabaret
* if you're coming, please be sure to RSVP here on facebook. also, tell your friends to RSVP if they're coming; you can share the link real easy by using this: http://bit.ly/CABrsvp
* likewise, if you're coming to one of the late night fucking cabaret shows, RSVP to that for us at http://bit.ly/LNFCrsvp
* grendel's den and UpStairs on the Square (both mentioned in my "what to do while in town" blog) are some of the official food-partners for you folks going to see the show. they'll each be doing special discounts/menus for ticket holders so be sure to mention it when you go…keep your eyes on THIS post for additional details as we get 'em.
AND NOW…the biggie important thing…a friendly reminder that i'm doing a special "CABARET"-VIP package for those of you who are flying from fucking australia/england/wherever, already spending an arm and a leg, and want the ultimate experience. it's sold out for a lot of nights, but we've still got 2-4 tickets for others. (see the full list of availability below)
it's $250, and for that, you get:
– a VIP seat…best seats in the house, mofo (**4 people can be seated at the VIP table per show**).
– a MAD gift bag….including the AFP cabaret-shirt in your size, the underwear, the naughty posterbook, the screened poster (signed!) & more, more, more…all gifted to you in a cloth cabaret bag (note – all of this merchandise is subject to slight change, but you won't be disappointed in your haul. trust me.)
– a free round of drink tickets valid for ANYTHING at the bar (yes, even the top-shelf stuff. we want you to get wasted. the show will be better that way.)
– a secret envelope with a wee surprise in it, delivered, QUITE lipstick-stained by The Emcee (yes, that's me), to your table. probably i will also lick your head & taunt you. do not resist.
– i'll also meet you after the show & kiss your head (out of character) to thank you – but be mindful that the friday early show is a SLAMMED changeover & the kiss will be very….fast.
if you want to buy a VIP ticket (only 4 per night are available, first come first served) YOU MUST CALL – they won't take VIP reservations online.
when you book the VIP ticket, you'll be asked for your email and my team will get in touch with you with instructions…. (which are simple – you'll go to casey at the merch table when you get to the show, she'll give you your bag & drink tickets, and then an usher will take you to your fancy seats).
if you have questions about the VIP package, email cabaret@amandapalmer.net and we'll hit you back ASAFP.
nights that still have VIP available (by week):
Sept. 2nd
Sept. 3rd
Sept. 7th
Sept. 9th
Sept. 10th (10:30 show)
Sept. 15th
Sept. 16th
Sept. 17th
Sept. 21st
Sept. 22nd
Sept. 23rd
Sept. 24th
Sept. 28th
Sept. 29th
Sept. 30th
Oct. 1st
Oct. 5th
Oct. 6th
Oct. 7th
Oct. 8th
Oct. 12th
Oct. 13th
Oct. 14th
Oct. 15th (7:30 show)
Oct. 19th
Oct. 20th
Oct. 21st
Oct. 22nd
Oct. 26th
Oct. 27th
Oct. 28th
Oct. 29th (7:30 show)
and…..that's it.
more soon.
but GO, GO, GO. get tickets, RSVP, call for VIP, be ready to have your mind fecking blown.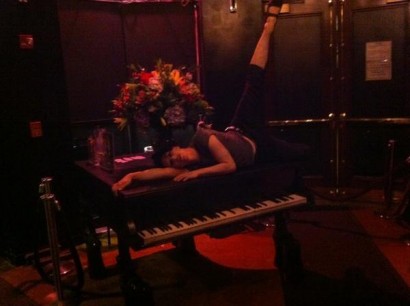 post-unbelieveable opening night with lovely flowers from himself