February 3, 2012
finding peter jefferies (a long story, with a soundtrack to guide you)
hola comrades!
i'm gong to embed some songs for you to listen to while you read this one. try it.
……………..
newses & shows first……..skip this if you're not in melbourne/australia.
it's you, it's you, it's all for you, you citizens of melbourne:
i semi-apologize, but you're about to get REALLY SICK OF ME.
i'm moving in for a few months. i got my visa.
you will not be able to get rid of me….i am going to do so much shit in your town that avoiding me will be as difficult as avoiding that steve jobs biography in an airport bookstore.
here's all the random melbourne events i've just announced, and there's another big surprise coming, so don't get too bored yet:
feb 17th: FREE & SUSTAINABLE
i'm playing in FEDERATION SQUARE, all ages, FREE show as part of the sustainable living festival at 9:30 pm…more info/RSVP HERE on facebook.
the same night, a few hours later at 11:45, i'll be popping on-stage for ONE song in the spiegeltent as part of club spiegel. if you've never been to the tent, use this an an excuse, and make a night out of this whole deal. federation square and the spiegeltent (in front of the arts centre) are about a 5 minute walk from each other. the club spiegel show is $10 at door (HERE are pre-book tix with supper/HERE's the RSVP).
feb 19: WOMEN OF LETTERS
i'm doing WOMEN of LETTERS with the wonderful marieke hardy, which is a series of events in which people get together, drink wine, and write postal letters to people. it sold out immediately, but if you can score a ticket through illicit means, i recommend it.
feb 24th: ME & MEOW MEOW GET "FRANK" IN A SIT-DOWN THEATER
me and my long lost cabaret friend MEOW MEOW are TAKING OVER THE ATHENAEUM THEATER and doing a live, on-stage "talk about everything in our lives night"….
we've decided to call it AMANDA PALMER & MEOW MEOW ARE: FRANK.
it was inspired when i saw neil and tom stoppard doing the same venue presented by the wheeler center and they told me they'd love to have me as a speaking guest. i saw meow for dinner the next night….and since meow and i have the habit of staying up and talking about life until 3 am ANYWAY, i figured we might has well get on stage and share.
come and talk with us. we're going to banter back and forth about love, life, relationships, touring, being women, and then take questions from and chat with the audience. the venue is BEAUTIFUL, and the tickets will go fast. we kept them as cheap as we possibly could, and the event is all ages. buy tickets and spread the word. it's all ages and $20.
go HERE for tickets.
…………………………………….
so….
i found peter jefferies.
i'd been looking for a long time.
this past few weeks has been such a strange and ongoing musical christmas. i've been meeting and playing with so many heroes & big influences in my life.
peter is different. peter is different pretty much nobody knows him. he affords no bragging rights.
but he's the biggest one to me.
his music did something important to me, something hard to explain.
i was 18. i was walking down a cold winter harvard square street on christmas break from my freshman year at college, where i was miserable and alone.
here. play this while you read….
…and i was wearing a tri-cornered hat.
this one…it's seen a lot of use. this was a dolls photo shoot with scott irvine from about 10 years later: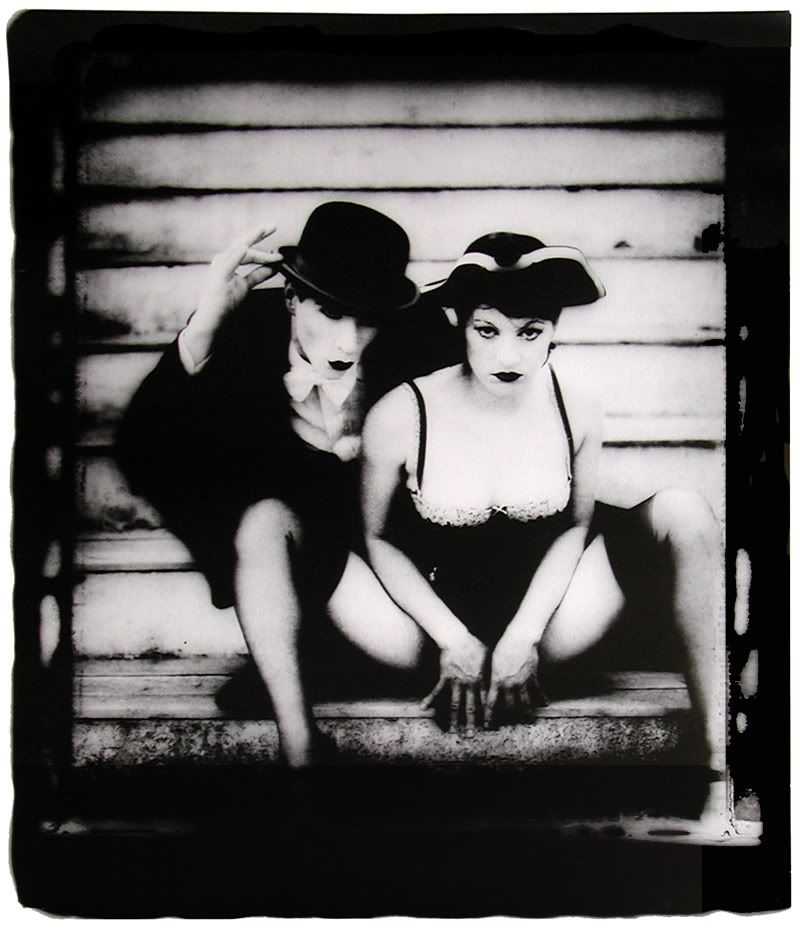 i remember.
there was snow on the ground and i was walking quickly, with my head down, along mount auburn street in front of schoenhof's foreign bookstore.
frozen brick beneath my feet. probably feeling relatively depressed and friendless, because if memory serves me correctly, i was.
a man with dark hair passed me.
he turned around. i turned around.
he said: "you poor girl, who made you wear that hat?"
i raised my hair-full eyebrows, started him down, and said: "it's MY hat."
we chatted and exchanged numbers. we parted. i called him that night.
by 2 in the morning we were having the sort of sex i'd never had before….and still can't forget.
he had walls and walls of CDs. thousands of them. he was a dark-eyed, keen-eared, super-opinionated and obsessive music listener, collector, reviewer, and small indie-label-starter.
he had a fanzine. he drew ridiculous comics about his manic mind. my favorite of all was a cartoon of a handwritten "list of things to do today" which looked like this:
REPRESS
DENY
REPRESS
DENY
REPRESS
DENY
REPRESS
DENY
REPRESS
DENY
REPRESS
DENY
he turned me onto the magnetic fields, a UK band called statuesque (i've always wondered what happened to them…they were good) and all sorts of other teeny indie bands i hadn't known. he not only fucked me, he fucked the dresses i would wear. he said things to me in bed i'd never heard. i was beside myself; it was a passionate affair. i trusted him.
i played him my demo tape…i didn't do that with most people. i'd just recorded it.
he heard the way i sang and heard the way i pounded the piano and he said: "you need to hear peter jefferies." 
and i said "who's that?"
and he lent me (back when we lent music….ha) copies of "the last great challenge in a dull world" and "electricity"…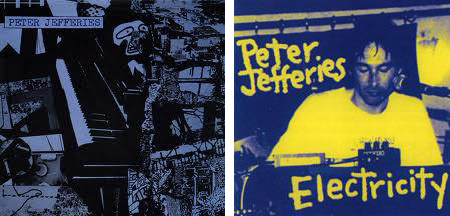 ….and my head exploded/expanded. it was like when i heard kurt weill for the first time: i thought I'M NOT ALONE HERE….someone else thinks about and plays music the way i do.
his music was a cross between atonal punk and song-melody, a simple, energetic missive of emotion and commentary, with every note unapologetic. the songs sounded so fucking honest.
i felt like i was hearing a kindred soul-brother. he sounded like a distorted, male version of how envisioned myself.
this was 1994…way before the internetz.
it's hard to remember when there was no information. just what was on the back of the CD.
i knew nothing about him. nothing. (i didn't even know where new zealand was, i was a fucking idiot…but i knew that's where he was from.)
i collected his music disc by disc, as i could find it in the indie/import sections of the record stores. i collected the other projects he was related to: this ki
nd of punishment, the music of his guitar-playing brother graeme jefferies.
he was the heavy soundtrack for those years….1994 and 1995 were filled with peter jefferies, those two albums, on constant repeat (along with philip glass, swans, current 93, death in june, and a few other records). "electricity," "dear boss," "by small degrees," and "on an unknown beach" provided the backdrop to my whole difficult and pained life in a cement dorm surrounded by strangers. somewhere in new zealand, someone was playing like me. things would be fine.
here's "electricity." play it:
…………………..
the passionate affair ended quickly.
i moved on to a painter boyfriend with glasses who didn't fuck my dresses and was shy about sex.
at least he also had excellent taste in music.
i feel like that's always a deal-breaker.
i got an idea for a song the other day called "i'm thinking about breaking up with you because you don't like elliot smith." 
it would be a truly sad song.
…………………………………………
anyway
about 15 years later, i was a Real Musician, touring in new zealand.
everywhere i went, i started asking around for him.
does anyone know peter jefferies?
i sort of expected peter jefferies to be a new zealand indie rock hero, known to every radio personality and promotor.
i mean, if i knew him in america and i wasn't all that plugged in, clearly he'd be huge over here.
untrue.
almost nobody had heard of him…..but those who knew him….understood.
piece by piece, gossip by gossip, i gathered that he had pulled a total syd barrett/JD salinger move and completely removed himself from the world of music.
google was useless. there was no trace of him on the internet. his music wasn't available anywhere either (and still isn't).
someone told me that he'd moved back to where he'd grown up and was teaching music in a local school.
figuring that would be an easy way to track him down, i emailed the school where i found out he was teaching.
i never heard anything back.
i blogged about my love for him when i released my cover of his song "on an unknown beach" on the "amanda palmer goes down under" album.
then i sort of gave up.
i almost took a strange pleasure in the fact that there was a final frontier. just the fact that there was Someone Who Was Not On the Internet gave me some strange hope for mankind.
and then last year, i was at the webstock conference opening dinner in wellington, NZ. i mentioned my epic peter jefferies search to the dude sitting next to me; someone overheard me and told me he knew how to get a hold of him…that they'd been roommates. one thing led to another and a got a hold of an email address and dropped him a line, including a link to the video for "on an unknown beach." i included my eternal gratitude and phone number. i didn't expect him to ever write back. i kind of imagined him living in an internet-less cave of solitude with a tea kettle and a cat, listening to old records on a crank record player and reading books by dead authors and never conversing with a single human.
he called the next day. he told me about leaving music. he told me that he never answered anyone, ever, but that my blog and my cover song had convinced him that i was worth answering.
he told me he loved the cover, and the video, and that he loved galveston texas, where we'd shot it.
he told me that the only music he ever played live anymore was to the special needs kids at his school, once a week.
he told me he didn't regret his decision.
i was still touring in new zealand at the time, but he couldn't come to any of my upcoming gigs but he did say that if i was ever in new zealand again i should stop by and visit him in new plymouth (which is in the middle of nowhere, on the west coast of the north island). i said i would come.
so this year, i went.
(if you're done with "by small degrees" for your blog-reading soundtrack, move on to this:
it's called "the fate of the human carbine")
i told peter i'd love to see him for a meal…and told him i'd probably do a ninja gig somewhere outside while i as there, because that's what i do…and i figured i'd have at least 6 fans in town (i was about right, actually).
a new record store called vinyl countdown had just opened up in peter's town (new plymouth is a teeny-weeny place) and peter mentioned i was coming and maybe gigging. they offered up the store. peter wrote and asked if i'd not the ninja gig there, to which the answer was a hell yes of course.
then he asked "am i playing?", to which i answered "of course, if you want to, i'd freak."
when he responded and told me he hadn't played out in 9 years, i felt a stab of weird accomplishment.
so me, i thought, and my musical hero are going to appear in a record store and play in front of a bunch of random new zealanders. it's perfect, kind of.
i suggested we do something together.
a cover song or something.
he suggested a bunch of covers that started with W:
• wonderwall (oasis)
• walk on the wild side (lou reed)
• working class hero (john lennon)
• whole wide world (wreckless eric)
…all of which i magically knew and had covered before (some really recently, as some of you who saw the neil tour know….it was uncanny).
he didn't seem to notice that he'd picked all W songs.
i pointed this out and he suggested we add "wild thing."
then i suggested we add "we're happy little vegemites."
that's 6.
i drove up to his house from wellington and over that night and the next day, he told me his story.
it's his to tell, not mine, but i'm glad i heard it, and i'm glad, for everybody's sakes, that he decided, after about 8 years of non-performing, to return to the light.
talking to him was almost surreal. i'm so attached to the stage. talking to someone who's deliberately given up what i live and breathe…
talking to someone who would quit touring and performing is like discussing with someone why they chose to….i don't know…amputate that useless arm.
there's a level of suspending disbelief for me.
but.
he'd been at it a long time, he pointed out….longer than i have. you hit a point…..
other people have hit the point. i've met them. i know them.
i wonder if i'll ever hit it. i suppose you don't know that you're going to hit it, you just do one day, and then you're done.
everybody either stops – or dies – eventually. things change.
we talked about our songs. he asked me about the story behind "the point of it all" and i told him.
he picked up a guitar and told me about the night the power went out and he picked up his girlfriend's guitar, figured out some strange chords and wrote "electricity." 
he showed me how to play it. now i know a guitar song.
he took me for a walk by the water in new plymouth, and told me about the
story behind writing "on an unknown beach."
i took a picture of him standing in front of the ocean.
he looked out.
then he took a picture of me standing in front of the ocean.
i looked up.
he told me a lot of things…about writing, about touring, about music in general. he told me funny stories about opening up for HIS hero, john cale. neil would have loved it.
i wanted to listen. everywhere i go lately, i feel like the universe is conspiring to educate me, in a deep way, about music and what it does to us and why we do it.
he took me to his school and i hung out with some of his students, including hayley and bailey, who played us a song they'd written on the ukulele. 
we made them watch our Band Rehearsal. peter agreed to play tambourine on "we're happy little vegemites." i agreed to play drums on "wild thing."
he asked me to play "astronaut." he said he wanted to see how i played it.
and he played some of his songs for me. 
i watched his hands and he watched mine. he says he liked the way the three fingers on my right hand shot up into the air when i did octaves. 
can you understand why this guy was my hero?
he plays like THIS:

meanwhile, on my buzzing iphone, a nice gal named felice from the govett-brewster museum/ in new plymouth tweeted an invite for us to stop by.
new plymouth being the booming, sprawling metropolis that it is, the museum was about a 2 minute walk from the record shop.
i told peter over lunch that we could go. he didn't get it. "she twittered," i said.
he seemed slightly baffled as to what we were doing. who? why?
it was in that moment that i realized how much weird normalcy i've found in my constant, virtual crowdsurfing via the internet. i literally take for granted the fact that i survive on the road through these little 140-character invitations….invitations to enjoy life in all its various shapes and sizes, from food to accommodation to museum visits to ninja gigs to beers to spare guitars, it just makes obvious sense to me. someone invites: you go. you need: you ask.
it's gotten to the point where i feel like nothing is unobtainable. if we don't have it: we twitter for it. and it appears.
this is how i live now.
to peter, who doesn't have a website, much less a social networking obsession, this must have seemed very strange.
we waltzed up to the gallery and got a quick private tour of the joint, including the beautiful and disturbing underwater vincent ward photos
(for size perspective, the photos are on a wall about 30 feet away from the balcony we're standing on):

here's one of my favorites…."rebirth":

…..and then we left, and played our record-store gig. 
the store, vinyl countdown, was perfect and full of old records and shirts and children and good feelings. full of lots of people came and we had a blast. peter played a handful of his songs on guitar and i played a handful of uke songs, and we played our set of silly cover songs….brought to you by the letter W. i'll tweet the only video footage i got once the time is right. peter killed it.
watching him play the songs i knew so well felt so powerful in so many ways. just knowing that this was his first outing in that many years and that our random collision had made it happen felt like something beyond my comprehension.
when we were done, peter's wife stef told me she'd never seen him happier. peter looked like he was….in a dazed and happy state. we hugged a lot.
then we all went back to their homestead for drinks, but peter stopped me in the driveway before we went into the house. he asked if i wanted to hear one last song.
yes.
it was getting chilly out….in the dim light of the bug-clustered driveway lamp, he pulled out his guitar from its case and played "don't look down," a song that i knew from the "electricity" record as a solo piano number. i found the words spilling onto my brain-tip, that same motor mechanism that was running when i played the violent femmes gig. the music and words all in my blood & veins, even if i haven't heard the song in years. it's etched on some permanent card catalogue of emotions in the recess of my soul. i sang along, quietly, in awe of the moment. i watched myself in that dark driveway from age 18….there you are amanda, getting a private concert from your soul brother. yes. you've found him.
inside, there was a small, warm celebration of the day going on, beers being opened, laughter and cigarettes…a half dozen people gathered on peter and stef's porch.
peter picked up his guitar and i followed him inside. we walked through the house and found everybody.
then, for the collection of people sitting on the porch, he played the song again.
this time, i asked him i could film…..it was too dark to get an image, but i almost like it like that. it's an audio recording only, which is better. you can hear the cars passing by.
it's not until now, listening to the lyrics and thinking about everything that was happening in that very moment….peter sharing his stories with me, his playing in public for the first time after 8 years of silence, the collisions, coming home…..that i realize how fucking perfect and profound this song was.
maybe he knew, too.
in reverse, it feels like the question to which "in my mind" was the answer that came….15 years later.
"don't look down"
i've been drifting round this circle for so long
and now i'm not sure what it means to me
i thought this kind of shelter would be strong
but nothing stays unchanged indefinitely
and where are we now?
there's so many faces
it's so hard to see
and what would you like yourself to be?
there's fire in the field but it doesn't try to come inside the door
and anything it yields casts a shadow on whatever's gone before
and where are we now?
there's so many faces
it's so hard to see
and what would you like yourself to be?
…………………………………..
peter asked me to play "astronaut" one more time for everybody at the end of the night, on the upright in their bedroom. 
i did. my voice was broken, but i don't think i've ever been happier to deliver a request.
then i left. i drove back to my crashpad in the middle of rural new zealand nowhere, with my brights on…feeling a sort of feeling i'd never felt before.
different than playing with heroes, different from meeting mentors, different from being acknowledged.
like…..
…..i'm doing what i'm supposed to do, and maybe for the first time i feel like i'm doing it right.
the beach is ever changing
love
AFP
p.s. if you want to hear the studio version of "don't look down," here you go: