June 11, 2014
87.7 fashionistas per minute
home stretch of book editing.
I'M NOT DEAD YET.
before i forget!!!
NEIL HAS A SHOW IN EDINBURGH AND THERE ARE STILL TICKETS LEFT!!
he'll be reading his short story "the truth is a cave in the back mountains" alongside illustrations by eddie campbell with an underscore from the amazing australian string quartet, FourPlay.
go – it's a beautiful show. the edinburgh gig is sunday 6 july at usher hall (and his other appearances can be found here). £25. all ages (under 14s must be with an adult). tickets are available at the venue and see tickets.
---
after a brief detour with neil to visit zoë keating and family – who's been chronicling their journey on her site and facebook – i'm back in new york for seven upcoming days of non-stop book-torture.
neil's been helping. he's just about to finish blue-penciling a physical 600-page manuscript. he has thoughts. he is wise.
jamy ian swiss, book doula, is wrenching shit into shape. our editor at hachette, emily, is catching our drafts and further tweaking. so this book is a frankenstein collaboration…even though i'm doing the writing…and i wouldn't have it any other way.
the book and real life don't stop colliding.
here's a busker in union square the other day, being ignored by 87.7 fashionistas per minute.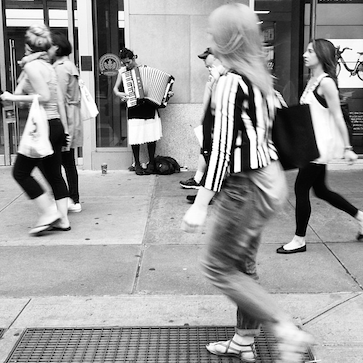 i gave her a twenty.
god i hope you like my book.
meanwhile…we hope stuff settles down with amazon (update: reports indicate problems are arising with other publishers). even if it doesn't get righted for us in time, my book will be available for pre-order other places. and then november 11th, hopefully hopefully, y'all will finally be able to read this thing. fuuuuuck. ok.
it's weird how it's still a THING, right now. but it's not yet a BOOK-THING. and i still sometimes feel weird when other people say i'm a writer. but maybe i am. neil is being very encouraging. last night i edited for four hours in my underwear while drinking beer and could finally see promise in the actual career choice.
---
here's a crowdfund i really want to support, because i deeply believe in the artist and got to see her slay first-hand.
back in march in vancouver at TED, me and an impromptu hodge-podge of awesome people threw a ninja-bash. i wrote about it HERE if you want to read about it and see pictures and videos and stuff.


(it's worth it if you haven't, BTW…i sing "astronaut" to an actual real-life astronaut…but ANYWAY…)
one of the peformers there, was a TED-fellow, bora yoon (@borabot / facebook).
here we is:

she performed the song "sons nouveaux" from her EP, and it blew people away. you'll see me, jason webley and all of the others onstage being enchanted and enthralled. just watch.

afterwards, bora gave neil and i her record, which is getting a lot of acclaim and attention…ABC radio dubbed it a contender for album of the year fer chrissakes…and now she's knee deep in preparation to do something really awesome and BIG with it.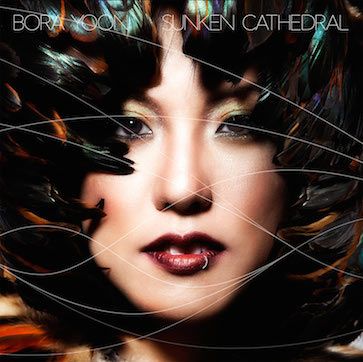 there's another few days left on her indiegogo to help bring her record into a fully staged multimedia theatrical show…as of writing this, she's at 22% of her $33,333 goal – about $7,375. every little bit helps.
…they've been working at since 2011 and it's ramping up for a proper premiere in january 2015 at NYC's PROTOTYPE festival. it looks gorgeous, and these are just workshop stills…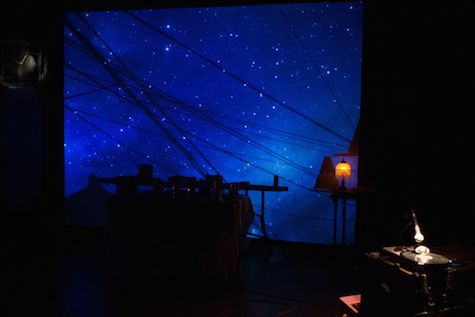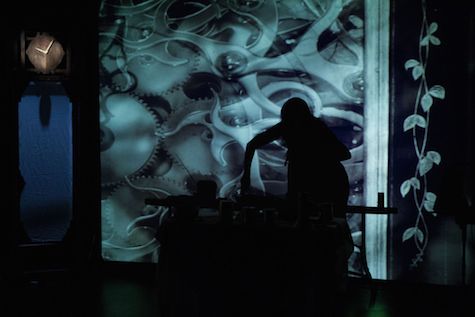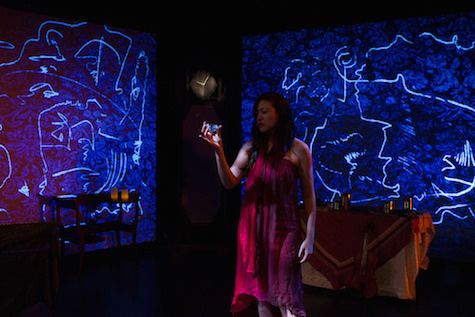 (photos by benjamin heller. see more HERE)
you can find more on the record, HERE on her site, and back the project HERE on indiegogo. there's even a #NINJAted-inspired bundle, now. if you can't chip in, you can always share the link……cuz…ART.
---
and now, back to book-land…
but before i go, it seems appropriate to share this instagram from last night:


it's one of the quotes from The Art of Asking. jamy cut, pasted, and printed it out and then hung it on the wall as a reminder to stick to what's important in The Book.
remember.
love.
xx
a