November 19, 2014
WE DID IT. NUMBER 7.
HERE IS THE NEW YORK TIMES AND I FOUND THE MAGIC CUDDLE WOMAN FROM AN ARTICLE IN PORTLAND WITHIN 17 MINUTES VIA INTERNET MAGIC AND I AM GOING TO VISIT HER RIGHT NOW AND TRADE HER A BOOK AND AMANDA-CUDDLE FOR HER BOOK AND A HER-CUDDLE.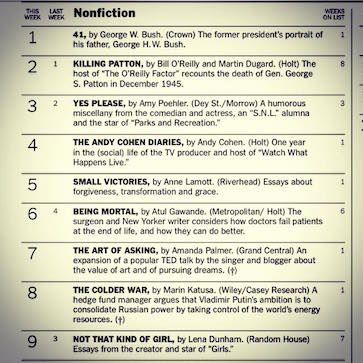 PERFECT DAY IS PERFECT.


P.S. GEORGE BUSH AT #1. LET'S CHANGE THE WORLD!