December 20, 2014
the hospital threads.
a story.
a few nights ago i was visiting anthony in the hospital, and i left on the late side. i didn't feel great about the visit. anthony's been having a hard enough time facing this bone marrow transplant, and it's been even harder to field the human energy and all the people who are trying to help by visiting, but it's not really helping, it's irritating him. he's hopped up on steroids. he's facing things i can't imagine. i feel so fucking powerless in the face of all this. i want to help, but there's nothing, literally nothing i can do to help. not if he doesn't want it. just wait, i guess. just be open to whatever's going to need doing.
i was distracted when i left. as i'd already walked out the building and towards the hospital garage, i realized i'd left my keys in his room. i went back to the hospital. it was locked. as i stood there, facing my fate, a guy and gal walked up to the doors. they were probably in their early twenties. students, maybe. friendly-looking folk.
the temperature had plummeted and the wind had started in.
"are you trying to get in?" I asked. "…it's locked. I'm trying to get in, too. i left my keys up there."
i asked if they were visiting someone. they said yes.
who? i asked. their friend. she was just in a car accident.
"you're amanda palmer, aren't you?" said the guy.
"yeah" i said. "who are you guys?"
"i'm porsha", said the gal. she had long hair, tucked into a hat. they looked distracted. i wondered why they were there.
"and i'm erik. your husband is my favorite writer. i saw you guys at porter square books a little while ago….and your friend….anthony? he was reading from his book."
"ha. anthony's the one upstairs." I said. "He's about to get radiated. what happened to your friend?"
"we don't know. she was in a car accident. we're the godparents of her baby."
"oof. i hope she's okay."
we wandered around now, as a gang, trying to find an entrance to the hospital. these doors were locked. those doors were locked.
we finally wound up circling to the emergency room entrance. there was a guy there, with a huge cut on his head, blood still drying. he needed a light for his cigarette. i didn't have one.
"did you hear?" he asked them.
this was her boyfriend brett. the babydaddy.
"no…." they said.
and in one gruesome mime-motion, he sliced his finger across his throat. i thought, in that moment, that she'd died. but no, her neck had broken, and she was paralyzed, from the neck down. erik and porsha both sort of went into shock.
i hugged erik and porsha, felt useless, said something to the effect of "please take care of yourselves and get out of the cold" and went up to find my keys. a nurse was in his room, changing one of the liquid bags above him. anthony wasn't mad. just tired. he waved. i made some comment about being an idiot. my keys. i told him i loved him.
i took the elevator back downstairs. i'm getting to know this hospital so well.
when i got back back down to the emergency room entrance, they were still there. porsha was on the phone. erik was staring into space.
"what are you doing right now, do you have a plan? where did you come from? where are you going?"
"we live about 45 minutes away. we drove straight here when we heard."
"you shouldn't drive. not now. you're in shock." i said.
her name, they said, was alexandria. they were waiting for alexandria's mom to come out of the hospital, too. she was banged up, they said, but not badly. i felt like i had to do something. brett, the babydaddy, still hadn't found a light. i know this feeling.
so i did the only thing i could do: i went to find brett a light for his cigarette.
nobody in that whole fucking hospital had a cigarette. i asked 15 people. i finally asked a doctor. i told him it was for a guy outside whose girlfriend had just been paralyzed in an accident.
"aie aie." he said. "yes, i know. i'm…that doctor. so sad…" he shook his head. "let me see if i can find you a light. i have an idea…." and he headed back into the ER.
i checked my twitter feed while I waited; to cheer me up.
there was a hostage situation in sydney. my oz friends started tweeting and texting me: some had friends and family blocks away from the store. i started retweeting the news, sharing information. watching people yell and scramble. "DON'T TWEET ABOUT THIS" some said: "we know you're trying to help, but the police have requested…."
i put my phone down. i was not going to be able to help. whatever. fuck it.
the doctor came back.
"i'm sorry to say….but, my friend, we are living in different time. i couldn't find a light anywhere back there."
i laughed. "well, maybe that's good….right? not so many people dying of cigarette poisoning?"
he laughed back.
i went back outside.
the sidewalk was empty. they were all gone.
i sighed. i'd tried. i walked through the cold over to the garage, loading my twitter feed and reading about the hostage crisis at the lindt chocolate shop in sydney.
and there they were. erik and porsha, and brett the babydaddy with the bleeding head, and they'd been joined by a fourth: brett's brother.
"what are you guys….doing?" i asked.
they didn't really have a plan.
so i did the only thing i could do, and i got to feel useful for the first time that day. i walked them to the hotel across the street, helped them get three rooms, made sure they had toothbrushes, gave them my contact info, and i left.
erik sent me an email today.
they're all fine.
they're really sad.
and they've set up a crowdfund for alexandria. it's already made $11k in just a few days. you may know her, or you may just feel like chipping in a symbolic $5 because…i dunno, because it's that time of year and want do something token-sized to feel connected to this sea of humanity.
i get asked a dozen times a day to help with various crowdfunds, and i don't help most of them because…you can't help everybody.
mostly i really only help the people i know. you can't help everybody. it can drive a person crazy.
but now i know these people and, because i forgot my keys, i shared their tragedy. and something became real, in that instance.
so now i'm sharing it with you. just click on this picture to go their page…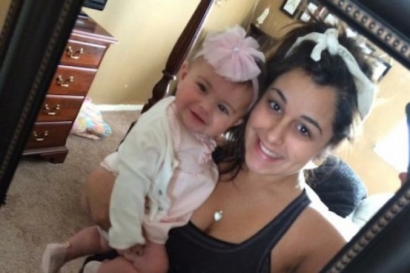 here's the thing.
erik came with me to the hotel desk when i was checking them in and asked why i was doing this, why i was helping them.
and here's the answer: because i could. you help your crowd. you help your friends. even new friends.
the threads can be made of any material.
i love you.
p.s. i strung some lights in his room.