October 18, 2012
New Tour Dates Announced- UK March 2013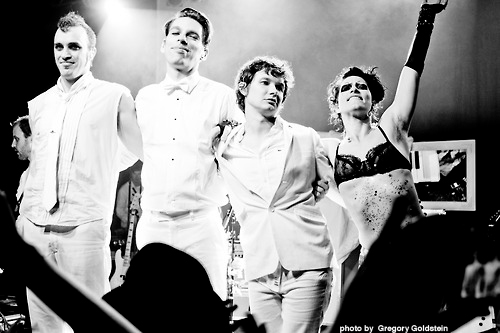 Comrades! this train is bound for glory and its not slowing down. happy to say we are announcing another round of tour dates for Europe and the UK- but we're doing it a little differently this time around. why? 'cause we can! WE ARE THE MEDIA!
shows on pre-sale friday the 19th:
march 21- dublin, ireland- the academy, ages 18+
march 22- edinburgh, scotland- the picturehouse, ages 14+
march 23- manchester, england- the academy, ages 14+
march 24- birmingham, england- the institute, ages 14+
march 26- bristol, england- the academy, ages 14+
march 27- brighton, england- the concorde, ages 14+
march 28- london, england- the roundhouse, ages 14+
starting at 12:00 pm local time in the UK on Friday the 19th of October- you'll be able to access the pre-sale for tickets to these gigs through a special page at amandapalmer.net. if you're sitting on the page at noon- refresh your browser to hit the page. tickets will then go on sale to the general public at  noon local time on Monday the 22nd of october. stay tuned- we'll make sure the the ticket links are available all over the place.
and those of you on the continent….have no fear! more dates to be announced towards the end of the month…hang on tight…this is a big one.
let the rock roll onwards!