November 21, 2013
Amanda Palmer Headlining at the Echoplex in Los Angeles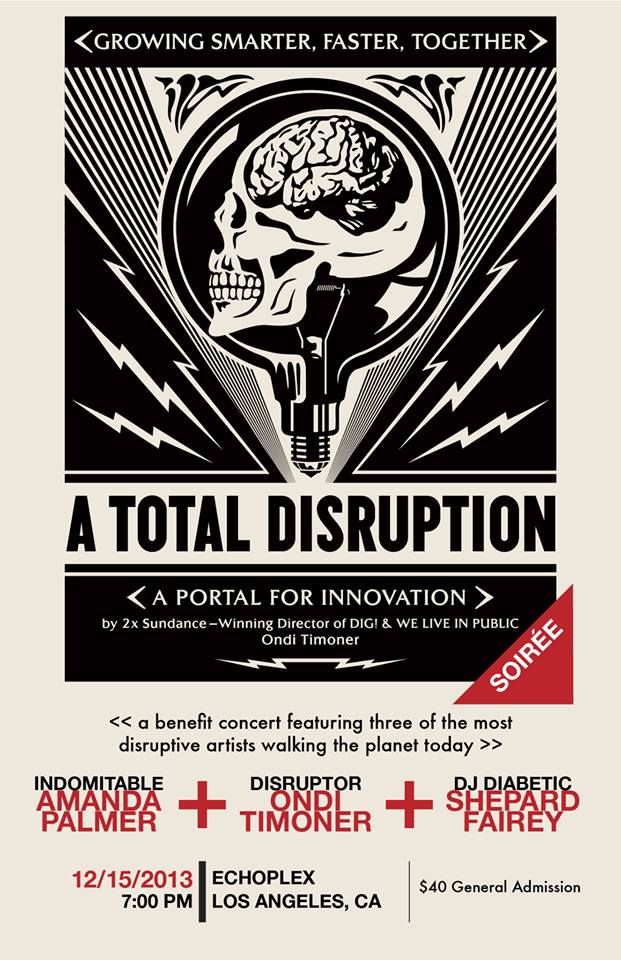 Amanda Palmer will be headlining during the celebratory event for A Total Disruption at the Echoplex on Sunday, December 15, 2013 in Los Angeles, CA.
Other appearance include Ondi Timoner (2x Sundance-winning filmmaker of DIG!, WE LIVE IN PUBLIC), Shepard Fairey (AKA DJ Diabetic), and Alexis Ohanian (Co-founder or Reddit).
For more info and tickets visit: http://www.theecho.com/event/423865-total-disruption-amanda-los-angeles
The first 50 people to use the discount code "DISRUPT" get a reduced ticket price at $30.