March 26, 2018
back to the edinburgh fringe….and this time i'm serious.
(public post)
hallo loves.
if you've been following along the road story or you're in the UK, you know that i'm doing a handful of shows around the UK (and one in ireland, in dublin) in may. i've also just added TWO shows at the edinburgh fringe festival, where i plan to plant my ass for almost the entire month of august and take in as much theater and art (and take ash to as many puppet shows) as possible.
i have a long, beautiful history with the edinburgh fringe. i can't count, but i think this will be my 7th time. some people go to burning man, some poeple go to bowling tournaments…i go to the edinburgh fringe.
it's where the action is, it's where everybody gathers, it's where i pull up my art-car to the universe to refuel. i think i've played there with every incarnation of my touring stage show: the dresden dolls have played the fringe twice, i did a residency with the danger ensemble at the spiegeltent, jason and i performed evelyn evelyn …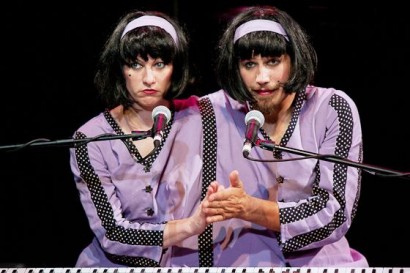 …there, and i'm pretty sure the grand theft orchestra played there at some point. (i'm possibly wrong. it's been a long life).
these shows will be the beginning sketches for my 2019 tour, and then i'll probably play very little in the fall while i hunker down to record The Record. so this will be a kind of a sianana to the stage for a while….
queens hall is BEAUTIFUL. it feels kind of like a cross between a church and a cruise boat.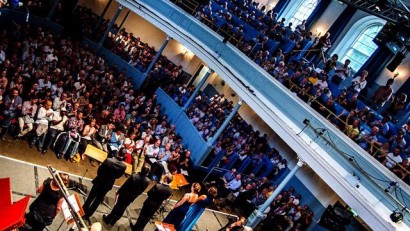 here's me playing there in 2015, preggo: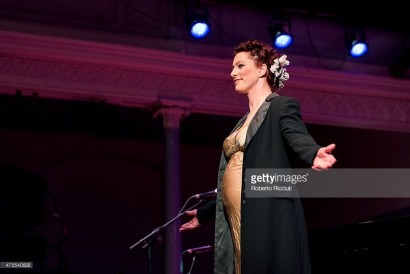 and here's me and neil doing the "evening with" show there many years ago: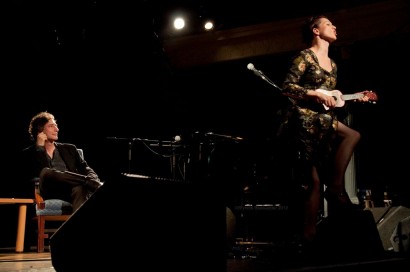 if these two shows manage to sell out fast enough (hope hope hope) we will add another few shows, so please get tickets PRONTO help me amplify the dates! european-types: this would be a fanTAStic show to travel for…there is almost nowhere better on earth than the edinburgh fringe (it lasts all month) and accommodations do tend to fill up fast. $75+ patrons with guest list privileges, come one come all (look out for a message soon with info) and if there are enough of you patrons in general attending i'll try to do some kind of pre/afterparty/gathering just for y'all, so comment if and when you get tickets.
patron presale starts tomorrow, tuesday march 27th, stay tuned for presale links tomorrow morning.
here are the general on sale links….public ticket sale starts thursday, march 29th at 10am GMT.
AUGUST 17th:
http://www.ticketmaster.co.uk/event/36005477064E78AE
AUGUST 18th:
http://www.ticketmaster.co.uk/event/36005477065178B0
LOVE.
afp
p.s. here are the rest of the UK/IRE tour dates!
as always, head to http://amandapalmer.net/shows for ticket links and more info:
MAY 4TH – THE SAGE / GATESHEAD, UK
MAY 6TH – TOWN HALL / BIRMINGHAM, UK
MAY 7TH – ST. GEORGE'S HALL / LIVERPOOL, UK
MAY 10TH – LYRIC THEATRE / CARMARTHEN, UK 
MAY 11TH – THE FORUM (BATH FESTIVAL) / BATH, UK –
MAY 13TH – DOME CONCERT HALL (BRIGHTON FESTIVAL) / BRIGHTON, UK

MAY 20TH – OPEN (NORFOLK & NORWICH FESTIVAL) / NORWICH, UK
MAY 28TH – NATIONAL CONCERT HALL / DUBLIN, IRELAND
AUGUST 17TH – QUEENS HALL (EDINBURGH FRINGE) / EDINBURGH, UK

AUGUST 18TH – QUEENS HALL EDINBURGH FRINGE) / EDINBURGH, UK