October 4, 2018
it's coming tomorrow. YES. and LA, please bring donations for shelters
(public post)
hey loves
will i always remember this moment as time when everything collided at once – the supreme court news, the video for "mr weinstein will see you now" dropping, the time i oh FINISHED TRACKING MY RECORD (which was YESTERDAY, MOFOS!!!! i laid down my last vocal! now we MIX!!! it sounds EPIC!!!!!!!!!!), or the day i TURNED MIKE POSNER ONTO KATE BUSH because he was not fully aware? i dunno. that just happened. he was running up a road, literally running up a hill in my neighborhood and….well, you can guess what happened next. and all these things just happened at once. this is life.
the video for "mr weinstein will see you now" is out tomorrow morning. i am so goddamn excited. and i am literally sitting at my computer for 4 hours today getting text and emails and posts and mailers ready and we go live at 7 am my time. i'll be up at 6 am. wish us all luck. you'll get the email shortly after 7 am PST/10 am EST if all goes well. i haven't been this excited about a video release in…a really long time. maybe ever. please get ready to share the shit out of it. okay?
AND
just a very quick one for the LA locals.
the 9 pm screening is SOLD OUT. 9:45 is ALMOST SOLD OUT. the 10:30 has about 100 seats left. TELL PEOPLE!!! IT IS FREE!!! they can come and weep and scream with me. it will be good.
http://mrwwillseeyounow.brownpapertickets.com
and, sorry so last minute, BUT:
IF YOU ARE COMING, PLEASE BRING CLOTHING+ DONATIONS TO THE CINEMA!!!!! a proactively awesome person from instragram, @maurasworld, suggested this and is gonna volunteer / help out at the show ….she will be on hand ALL NIGHT – all three screenings – collecting for the shelters in the city who heal and help people from sexual assault and domestic violence. BRING: women's clothing, toiletries, children's items, linens, etc! you bring it and we will distribute. don't worry, we have tons of cartons. donations will be split between THE GOOD SHEPHERD, CHILDREN OF THE NIGHT & THE EAST LOS ANGELES WOMEN'S CENTER.
see you all tomorrow and THANK YOU MAURA for doing this!!
YAAAAAA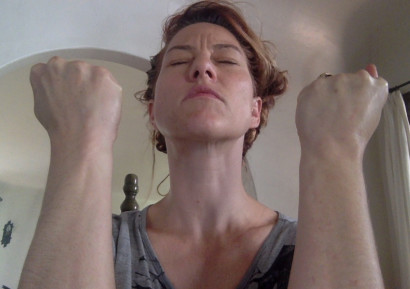 xx
afp
——THE NEVER-ENDING AS ALWAYS———
1. if you're a patron, please click through to comment on this post. at the very least, if you've read it, indicate that by using the heart symbol.
2. see All the Things i've made so far on patreon: http://amandapalmer.net/patreon-things
3. join the official AFP-patron facebook group: https://www.facebook.com/groups/afpland
4. new to my music and TOTALLY OVERWHELMED? TAKE A WALK THROUGH AMANDALANDA….we made a basic list of my greatest hits n stuff on this lovely page: http://amandalanda.amandapalmer.net/
5. general AFP/patreon-related questions? ask away, someone will answer: patronhelp@amandapalmer.net