November 27, 2018
all you need to know re: the upcoming goth party in woodstock, including hangover yoga.
(public post)
hallo my loves.
i am recovering from a seriously long t-day weekend (five days of 15-25 houseguests! so much food! so many cases of wine! WHERE IS MY CAN OPENER? how is it possible that my can opener actually disappeared from the kitchen? to where? why?)
everything is stiller and quieter, i'm about to take ash for this annual physical down the road, and i'm turning my attention this week towards the upcoming album pre-sale (!!!!AHHH), and the US/Canada solo/theater tour announcement (EEEEeeee, and yes, patrons will get first crack at all the tickets).
it feels weird not to be sharing the artwork and title with you yet, because, y'know, i have it. but soon, my loves, it shall come.
i just spent a whirlwind day in NYC yesterday….filming a guest spot for a tv show. secret, for now, but all shall be revealed very soon. i will tell you this: i play the leader of a feminist witch coven.
#typecast: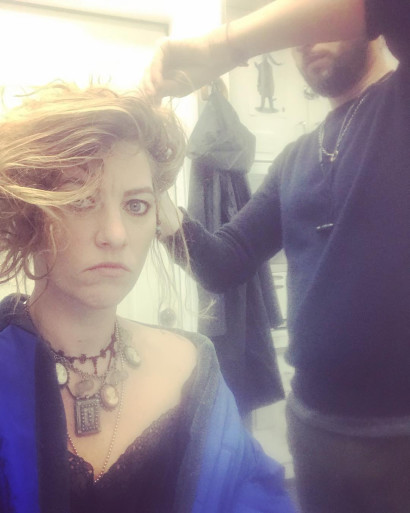 …..and between filming takes for the tv show, i headed to AFP HQ (our office) and recorded an episode of "conversations with people who hate me" with my friend here, dylan marron.
i talked for three hours on the phone with two people who hate me.
i don't want to talk about the poetry of being literally dressed as a witch during these conversations.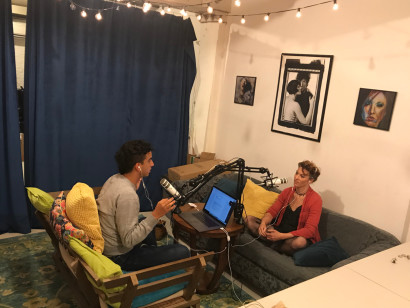 and it was….hard.
talking with people who have said "i hate amanda palmer more than anything" was…hard.
but i did it.
the podcast will get worked on by the two of us – the way we are attacking it right now, there will be a dylan-version and a meta-amanda-version – and THINGED!!!
photo by hayley
……
AND NOW!
everybody has to do things for self-care.
some people go on long walks on the beach.
some people go to color therapy or meditate in caves.
some people go hiking.
i?
i must goth dance.
ticket link: https://www.ticketfly.com/event/1779845-amanda-palmers-party-in-woodstock/
yes, friends. to make myself happy, i am ABOUT TO THROW A GOTH/NEW WAVE DANCE PARTY IN THE WOODS because it was so fucking fun last time. the excuse for the ridiculousness last time (in summer) was that it was justine's birthday and what do you get a goth nanny for her birthday when there is no goth club to take her to.
but this time: i have no excuse. i am just stuck in the fucking mountains and i just miss dancing to the smiths and bauhaus and the cure and nick cave and tones on tail and depeche mode and…if there is no goth party, as i have learned in this lifetime, YOU MUST THROW A GOTH DANCE PARTY. i haven't had much time to talk this one up because there's been so much crazy shit going on.
"party in the cemetery" part 1 last june was a riot. and (i shit you not) the venue is NEXT TO THE WOODSTOCK CEMETERY. not NEAR IT. NEXT TO IT. the venue is called "colony" and it's an old-fashioned venue with a beautiful wood bar and balcony….super duper old school upstate beauty.
here i am last time with the birthday girl…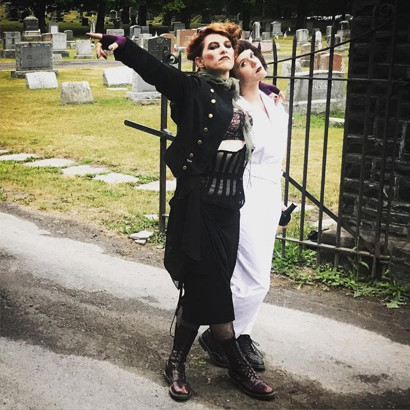 it went smashingly. the band NOIR played, i played, my friend cormac bride played, we did a NIN cover, my friend chris wells showed up as THE QUEEN REAPER and read some sylvia plath and emily dickinson poems. THEN WE DANCED UNTIL OUR FEET FELL OFF, WHILE DJ MON AMI SLEIGHED THE TURNTABLES. this is not a joke dance party: this is a party for my old school new wave/goth/WHERE DID MAN RAY GO lost souls of another time who cannot handle going a year or so without stretching their arms in the great goth taffy-stretch of love. if you come, you will dance…..
here is justine presented with goth birthday cake. her birthday wish, which she announced, was that nick cave never lose his hair: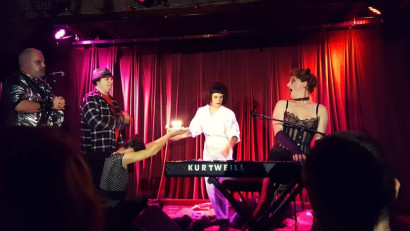 me and cormac bride: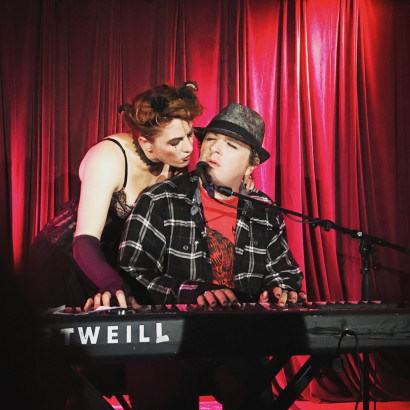 THE QUEEN REAPER: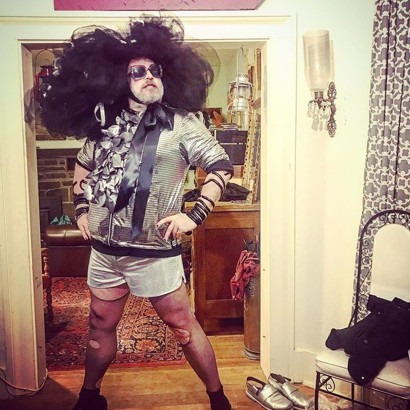 ……..
SO HERE WE GO
PART 2!!!!
THIS FRIDAY, NOV 30th, 7pm until about 1/2 am…or whenever they kick us out.
this time around there will be an assemblage of special surprise guests like last time AND i've booked a band called WEEKNIGHT…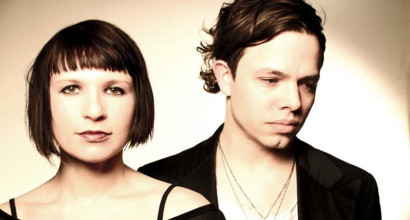 ….from NYC, who seem amazing and a perfect fit. hear them on bandcamp HERE: https://weeknightmusic.bandcamp.com/
it's deliciously retro gothy-new-wave.
…….
START GETTING YOUR OUTFITS READY.
PREPARE TO TEASE YOUR HAIR.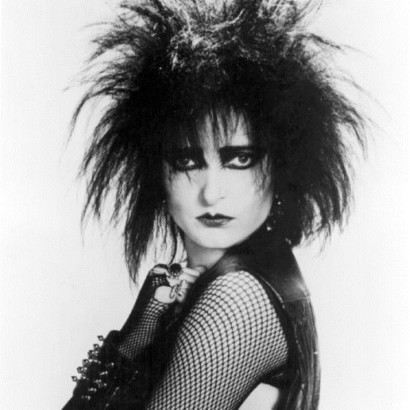 the tickets are $20 ($25 at the door, but i expect this to sell out, it did last time).
you can get them, HERE:
https://www.ticketfly.com/event/1779845-amanda-palmers-party-in-woodstock/
……
BUT WAIT ….
you say
HOW CAN I COME TO WOODSTOCK, HOME OF THE LOST HIPPIE, AND NOT DO YOGA WHILE NURSING MY HANGOVER FROM THE AMAZING GOTH PARTY THE NIGHT BEFORE?
ahem
YOUR FRIEND AMANDA HAS YOU COVERED.
i've been frequenting a yoga studio in woodstock since i moved here and the teacher, my friend linda winnick, is a rock queen goth rocker of the old school. she left brooklyn for the woods of woodstock some years ago and built a yoga studio off the side of her purple house.
i joked last time we did the party that we should also offer a goth hangover yoga class next time around, and as you know, my jokes are prone to become reality.
so yeah. we are doing it.
do you like my design skills?
THANK YOU! i made this flyer in the back of a car last night, with my fingers.
i fucked up the alignment, and there's some poetry in there. maybe if you come to the yoga class, i will give you a secretly aligned flyer.
ANYWAY
the yoga class will last 90 minutes, and you DON'T NEED ANY YOGA EXPERIENCE. linda and i will walk you through some post-dancing, post-drinking yoga bliss, and i am working on a playlist. linda has promised us black tea 🙂
we will just listen to a lot of bauhaus and cure and roll around and moan and have some fun. wear comfy stretchy (BLACK?? hmmm) clothes & bring your own mat if you have one (but if you don't, we got you covered).
there's space for 40 people…and the cost is $10, which will go to family of woodstock, a really good local non-profit. from their site:
Since 1970, FAMILY has been an anchor for area residents- a place where people are respectful and caring, and where the search for solutions is creative and tireless. FAMILY's shelters, emergency food pantries, domestic violence services, court advocates, counseling and case management services, hotlines, and child care supports all work together to help people achieve the changes they seek.
Our services are, with few exceptions, free of charge and confidential.
ANY PROBLEM UNDER THE SUN.
…..
OK! we goth. we yoga, we help the community.
how awesome.
RESERVE YOUR SPACE @ GOTH HANGOVER YOGA  HERE….you'll need to log in to save a spot in the class.
shakti yoga is located at: 1685 Sawkill Rd, Woodstock, NY 12498.
if it's the day of, you can probably show up and we will squeeze you in, but once we hit max class capacity, it's gonna get hard! thats a lotta goths.
……….
HOW DO I GET THERE?
woodstock is about a 3 hour drive from boston and about a 2-3 hour drive from NYC depending whether you're coming from brooklyn or harlem.
the closest amtrak train is rhinecliff, which is about a 30 min cab or drive from town. there's also a BUS (trailways) that drops you off RIGHT IN DOWNTOWN WOODSTOCK, about a 2 min walk from the venue.
but…
BUT WHAT DO I DO?
if you are coming from AFAR (i figure we will get some travelers, because how awesome does this friday night/saturday morning combo sound??) you may need someplace to STAY. suggestions below. if you're driving from boston, or taking the bus/train from new york ….the venue is RIGHT in downtown woodstock and in addition to the many cute air bnbs, there's a ton of hotels if you're down for an emergency woods / goth vacation in my hood….
suggested itinerary:
FRIDAY:
-3 pm arrive in woodstock. check into air bnb/hotel, which is convenient walking distance to the venue. don black clothing. walk around downtown woodstock shaking head and frowning at the many retro 1969 tie-die gift shops stores. go into every store and say: "i'm sorry, but do you carry that (shawl/candle/soap/afghan) in black?"
-5 pm: grab an early  bite to eat at one of the lovely resaturants of downtown woodstock (i recommend sivlia for upscale oysters, catskill pizza for cheap pizza, garden cafe for vegan, or yum yum noodle for extreme venue proximity, it's literally next door and the noodles are indeed yummy).
-5 pm: take a twilight stroll through the cemetery. visit the graves of the Happy family. sing the smiths' "cemetery gates" to yourself and smirk at the futility of life.
-6:15 head back to your hotel room/air bnb and work on teasing your hair and applying your latex, corset, etc.
-7 pm: arrive at the colony at 7 pm, order a cider or a martini from the folks at the bar. ask if they can make it more goth.
-enjoy the show. return home, exhausted, happy, less morose, and possibly slightly drunk at around 2:30 am.
-sleep the sleep of the dead.
SATURDAY
-9 am: force self to wake. enjoy the crisp mountain hair. remember you are going to die. wonder how people can live in the woods. feel relief that soon you will be returning to a city, where there is ample goth dancing and no tie-die.
-9:30: remove remnants of eyeliner. assess hangover. perhaps ingest advil / dark blue gatorade.
-9:45: head to breakfast at one of the many lovely breakfast joints (garden cafe for vegan, oriole 9 or shindig for diner-style, or drive/walk to sunfrost for the amazing breakfast burrito or huevos rancheros)
-12:00: attend goth hangover yoga. feel third eye squeegeed!
-2 pm (extra credit) hike up overlook mountain, and visit the Tibetan monastery at the trail head.
see this: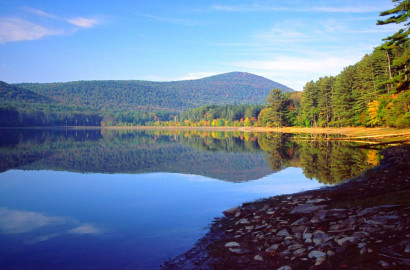 but it'll be more covered in snow this time of year.
4 pm: feel revived, refreshed, and READY TO GO HOME.
gtfo.
……
WHERE DO I STAY?
if you need a place to stay, i got you covered.
here's a list of joints:
this hotel is 2 min walk to the venue, and pretty reasonably prices (it's new in town):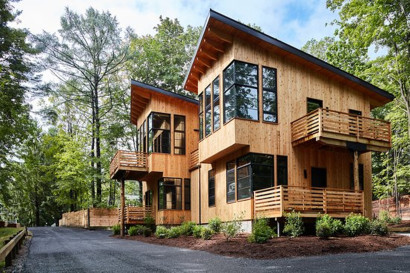 ……………..
so is this one, it's maybe a 4 min walk to venue.
https://www.woodstock-inn-ny.com/
…………..
this is a little bit more of a walk (maybe 10 min), but not too far, and very fucking fun:
https://www.thewhitedoverockotel.com/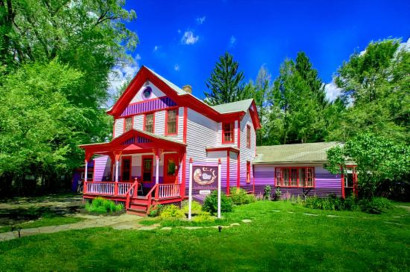 ……
this is KATE PEARSON'S (yes from the B-52's) MOTEL.
YES! this is what i'm talking about. aged rock stars UNITE IN INSANITY.
she's a riot. it's a drive, but not long: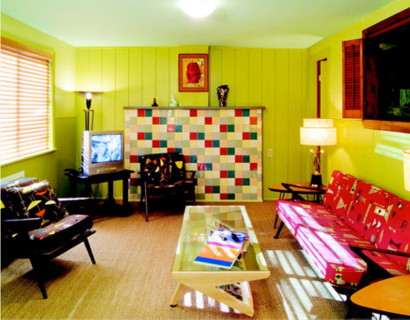 ………
this is another theme hotel, never stayed there, but if you wanna buck the goth trend and go dylan….we will forgive you. maybe. perhaps inquire at the desk if they have considered moving to more of a smiths, siouxie, or cure theme: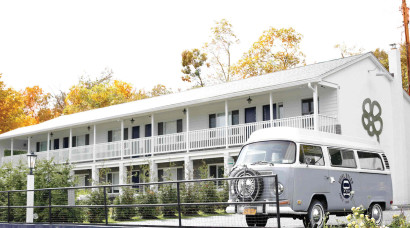 perhaps suggest this new decorative automobile parked out front: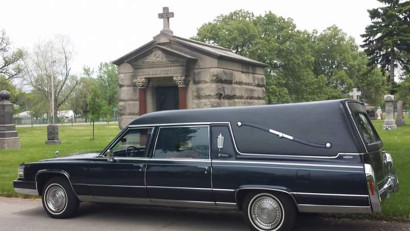 ……….
ok folks
MY JOB AS THE GOTH TOURIST ADVOCATE OF WOODSTOCK IS NOW DONE.
let me know if you're coming!
i'd love to see you and dance wiff you.
i'm reading comments.
xx
a
——THE NEVER-ENDING AS ALWAYS———
1. if you're a patron, please click through to comment on this post. at the very least, if you've read it, indicate that by using the heart symbol.
2. see All the Things i've made so far on patreon: http://amandapalmer.net/patreon-things
3. join the official AFP-patron facebook group: https://www.facebook.com/groups/afpland
4. new to my music and TOTALLY OVERWHELMED? TAKE A WALK THROUGH AMANDALANDA….we made a basic list of my greatest hits n stuff on this lovely page: http://amandalanda.amandapalmer.net/
5. general AFP/patreon-related questions? ask away, someone will answer: patronhelp@amandapalmer.net