November 6, 2011
"SCIENCE FICTION / DOUBLE FEATURE!" (me, moby, stephin merritt & neil singing rocky horror on craig ferguson!) : also, vancouver & portland ninja gigs
sorry for such a blog-lull. i've been flying at breakneck speed since starting tour.
i'm working on a longer blog to post tomorrow or the next day about everything's that's been happening at #occupy and beyond.
it's been crazeballs. i'm feeling pulled in about 6 directions, which is just about right and normal for tour. it'll be over before it even began.
i also owe you guys a blog about the "ukulele anthem"…that'll come ASAP, too.
but quickly…
_____________________
VANCOUVER:
Edit 11/6/11 6:12PM PST: You're now too late for the Vancouver ninja gigs – they took place earlier, today…thanks to everyone who came! Here's a photo Neil took at Fluevog…
me & neil are ninja-gigging TODAY at a shoe store.
yes, a shoe store. but a RAD shoe store…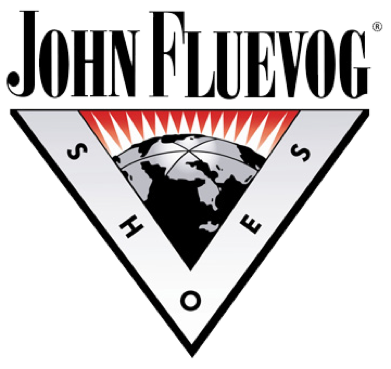 the kind folks at John Fluevog (whose boots i regularly sport on stage) have offered to let us use their digs today from 2pm 'til around 3…which makes it perfect for indoor-ninja reading. it's neil's first ninja gig, so be kind to him!!!! address is 65 water street.
buy some vegan shoes while you're there!
then i plan to parade with everybody over to #OccupyVancouver (@OccupyVancouver) for a quick 4pm ninja gig before we soundcheck for the sold-out show at the vogue theater.
if you didn't read in the news, there was a death there yesterday (a woman was found dead in her tent, presumably of an OD…shining some harsh light on the big ongoing problems vancouver has in the drug department). this is sad on so many different levels, and it sounds like vancouver is coming under immediate fire from the city – they're going to try to shut it down ASAP. please follow my twitter for updates. if push comes to shove, we'll move the location of the gig – we don't want to add fuel to the fire if they're having a rough time over there, but if we DO show up: please be loving & peaceful, and respectful of what everyone there is going through.
_____________________
PORTLAND:

Edit 11/8/11 11:12AM PST: You're now too late for the Portland ninja gig BUT the entire thing's been archived for your listening pleasure! It was dark – so audio only – but it sounds great…listen at http://bit.ly/OCCport and thanks to everyone who came out. BTW, the list of supplies (link below) is still very important…please help if you can.
ALSO: If you're not coming to the show tonight, check out "Occupy Bagdad (Theater)" at McMenamins Bagdad Theater – comedy and more to benefit Occupy Portland. Tickets and additional information are available HERE.
we're doing a ninja gig TOMORROW (monday the 7th) at @OccupyPortland…6pm terry schrunk plaza. please bring blankets/donations and SPREAD THE WORD!!
here's a list of things they need: occupyportland.org/support/needs/
and ways you can help feed the occupiers: occupyportland.org/support/feed-occupiers/
_____________________
EVERYBODY:
tour so far has been fucking brilliant, the san diego show (with jason's band) slayed utterly, and the shows with neil have been brilliant (so far we've done L.A. and two in san fran).
being married to another blogger has its weird advantages: if you want a low-down on the tour, go to neil's blog! he's posted some great photos.
and here's a new one that just came through today, of me & neil at the palace of fine arts in SF (yes, indeed….i'm singing "ukulele anthem"):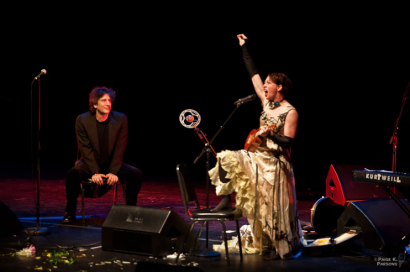 photo by paige k. parsons
AND LAST BUT NOT LEAST…..
for your viewing pleasure…the spot on craig ferguson / late night TV was BIZARRE and delicious.
i spent 2 fucking hours getting into crazed antler-hair and make-up, and we covered rocky horror's "science fiction / double feature" with moby, stephin merritt (of the magnetic fields), and neil (special guest on toy piano!!!). if you haven't seen it yet, here's the clip. if you want to play along at home, just clap wildly every time neil plays the toy piano. it's JUST LIKE BEING THERE!!!!:

if you're having trouble with the official embed (above), watch it HERE on youtube, and if you wanna watch the whole episode – with zooey deschanel and a GREAT interview with neil – you can find that HERE.
LOVE,
AFP