January 9, 2008
US tour: days 4,5,6,7,8,9,10 and ELEVEN
This blog was originally posted to The Dresden Dolls Diary.
---
the flu hunged around. but it's mostly gone.
now brian has it and so does jaron, our monitor tech. we're in tampa florida, taking a day off.
things started going very fast and i got back into the tour rhythm, sleeping 10-12 hours a night, waking in the dark in parking lots, staggering into a venue, becoming coherent in time for soundcheck and watching the rest of the day turn into a blur. pouring everything out on stage, meeting people all night, falling asleep, waking up, repeating and trying to battle exhaustion effectively.
occasionally breathing deep turn the phone and computer on and put on my "i can still do business, i swear" t-shirt and trying to negotiate my life off tour.
i got to a yoga class in chicago before the show.
i went to two yoga classes on our off day in nashville.
i went to cafe coco (my nashville again cafe) a total of 4 times, in one day.
Again is an addiction.
new years eve was a beautiful family affair….
photos from The Grand Ballroom, NYC
brian during "in the flesh" from The Wall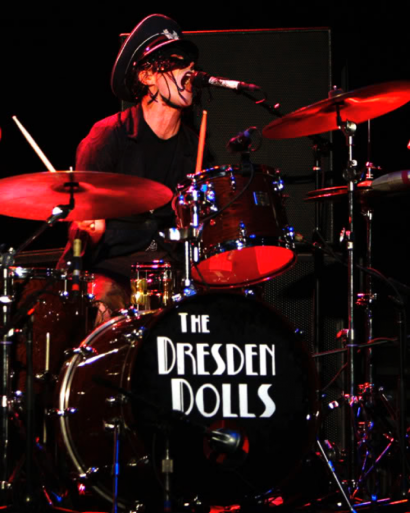 midnight
1 – check out the hot drummer (thats me)
2 – katie kay's getting action on far right!!!!!)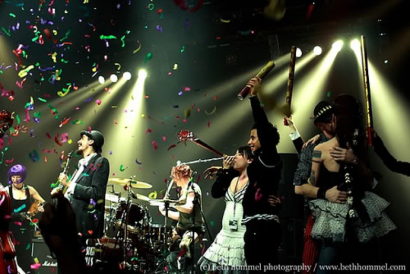 meow stage-diving during "we are the champions"

brian and sarah from luminescent orchestrii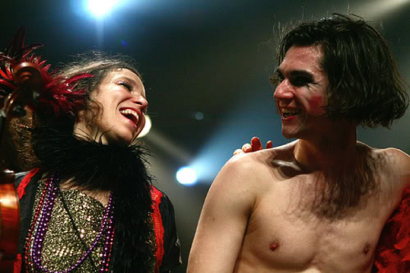 a&b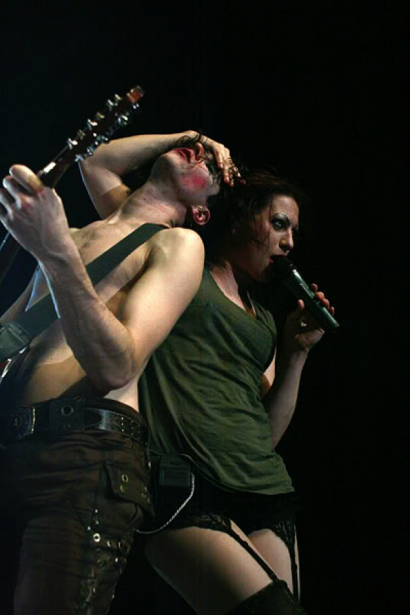 brian and jaron luksa, our kick-ass monitor tech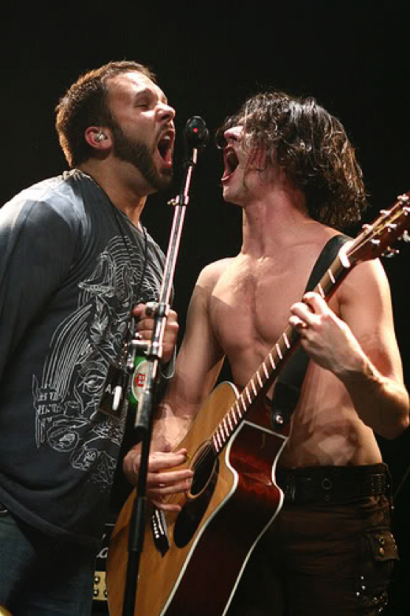 my PEOPLE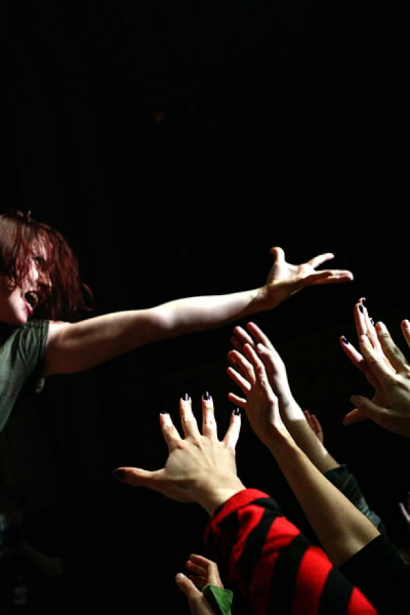 amanda and meow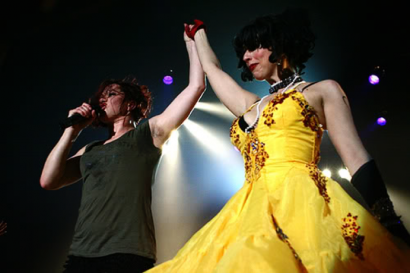 all the above:
http://www.flickr.com/photos/fairytalevegas/2160563879/in/set-72157603619032721/ 
i wish i could separate out each day of tour from the cluster and enjoy it as an isolated event.
night after night i feel like an overloaded sponge.
our fanbase is so fucking incredible. i can't get over it.
i read constantly about the decline of the recorded music industry and about how people aren't going out to shows anymore because there's nothing to believe in anymore….and i want to drag each and every one of those cynical bastards out of their cubicles and go "NO!!! LOOK! LOOK! LOOOOOOOOK!!!!"
i'm tired as shit. thank you so much, all of you.
thank you for making our lives this month so wonderful.
i want to burst with joy from all the glee and craziness and love we feel every night coming out of the audience.
……………….
random thoughts:
some journalist read my blog about going out barefoot in the snow and wrote a preview of the show calling me crazy.
i kind of like being called crazy, it's sort of romantic. but i really don't feel crazy. i feel pretty sane.
i think a lot of people think that i'm crazy because of the lyrics, the music, the image. that bugs me.
my theory, and we were discussing this in the bus last night. there are four kinds of music:
1. negative negative music.
2. positive negative music.
3. negative positive music.
4. positive positive music.
the first adjective describes the lyrical and musical content of the band (ie: what kind of music is this?)
the second adjective describes the overall vibe of the band and the quality of performative connection (ie what kind of people are these?).
we tried to come up with perfect examples of each and an overarching phrase to encapsulate:
1. negative negative music = "we are sad the world sucks and fuck you too you bloody cunts" = sex pistols, gg allin
2. positive negative music = "we are sad the world sucks but don't you feel the same way and let's all bond together in mass sorrow and anger" = rage against the machine, the smiths, nine inch nails
3. negative positive music = "let's all dance and sing and be happy but don't fuckin' bother me you bloody cunt i'm a rock star" = any bitchy pop band out there (you name it, i ain't gonna take the heat)
4. positive positive music = "yay! we love happy music and everythings great and we love you too" = polyphonic spree, yanni
dave argued that the dresden dolls fall into the "positive negative" category. i think we straddle that line between positive negative and positive positive. depends on the song. i mean, ALL the songs aren't about pain.
o god. no, wait. maybe they are. well, fuck it.
………………………..
six days ago it was MINUS 17 degrees in montreal. today it is 70 in tampa. this schedule is not human.
…………………………..
t-shirt slogan ideas from the last while:
I DO NOT HAVVE TIME FOR YOU IN MY LIFE
TEXT ME WHEN YOU'RE READY TO FUCK
and the winner
WHY DON'T YOU LOVE ME I'M AWESOME
………………………………………………..
i am trying to come up with a plan for next year. i think i am going to take the spring almost fully off and start gearing up in june for the release of the record.
i might do a few casual solo dates here and there when i travel around to visit friends (right now thinking about chapel hill, DC, nashville, santa fe, paris and berlin).
if you have any ideas for good venues (think: small, weird, good…maybe 300 capacity as i want to keep these shows small, easy and family) tell me now!
………………………………
i was reading about amma the hugging guru in india and was thinking ….
http://news.bbc.co.uk/1/hi/world/south_asia/3136524.stm
….good promotional idea for the record.
what if i just GAVE AWAY THE RECORD FOR FREE with the catch that you PHYSICALLY HAD TO WREST IT FROM ME??
yes, you must meet me at 6 am, on the golden gate bridge the day i am playing san fran, at the eiffel tower plaza in paris, in tiergarten in berlin, on the docks near pier 51 in NYC, on the cliffs of dover the day of the london show…….i'll be there. with a box of records to give away. but you have to wake your ass up at 6 am (and so do i for the matter) and if you make it over, you get the record and a hug and my supreme admiration.
i wonder how many people will actually show. i wonder if this idea is even REMOTELY feasible.
……………………………
did you realize that Cuisinart is actually "cuisine art" (as in, french-for-kitchen ART).
i didn't catch that until about two years ago and shared the information with brian last night, to whom it was also a revelation. thought i should share.
…………………………………
some random tour pix:
everybody on stage with us in chicago during Fight For Your Right….(yes, we got in trouble with the venue)….can you find the band?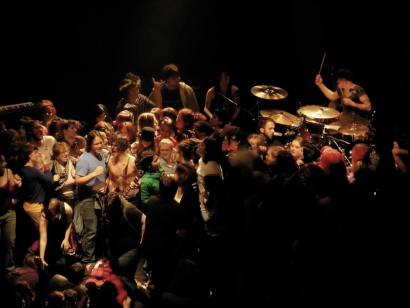 http://www.flickr.com/photos/fishtoasted/sets/72157603655667487/
hugging and loving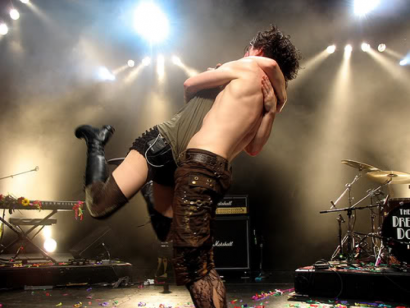 http://www.flickr.com/photos/scaredsquee/2164878231/
"yes, juliet" at the vic in chicago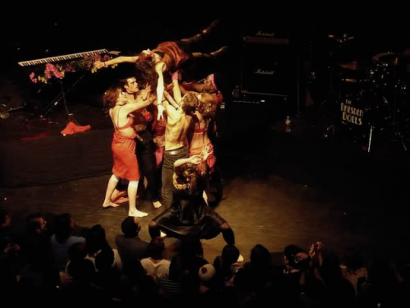 http://www.flickr.com/photos/fishtoasted/2172988401/in/set-72157603655667487/
tea-pouring brigade at orpheum in boston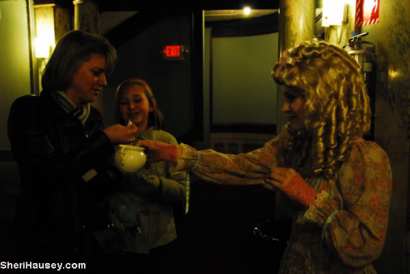 lexington high school drama dept. performing to "snow song" by neutral milk hotel, orpheum in boston: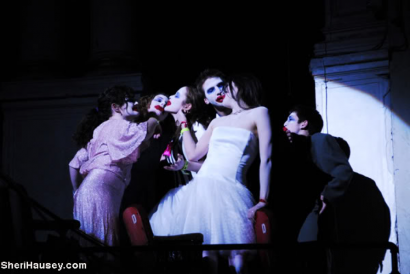 brian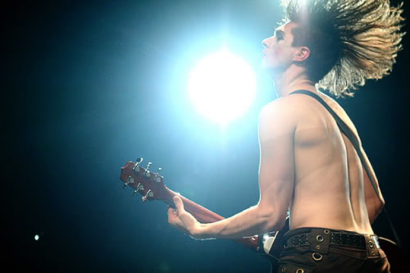 gravity plays favorites in st louis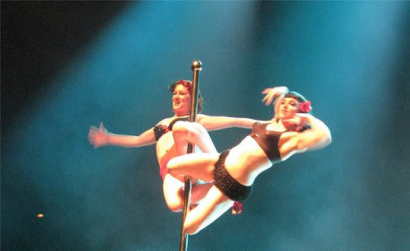 http://www.flickr.com/photos/jasminefoxedme/2179407938/in/set-72157603668614554/
jonas woolverton and the rou cyr: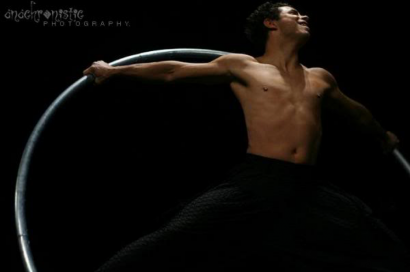 covering "golden age" by beck in st louis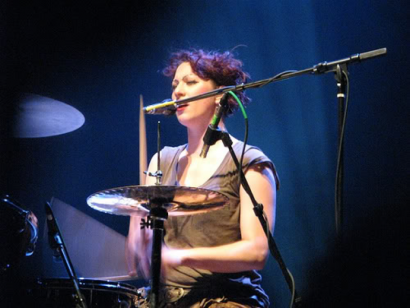 more soon……
love
a