June 1, 2013
hit back with love + upcoming webcast w/ neil, anthony, cormac, and sarah, june 4th.
i was just reading an email from ZENA EL KHALIL, an artist from beirut that i've been corresponding with lately.
she was talking about the various things she and her friends have been through, including much bigger dangers and real death threats on a level i hope i never face.
she reminded me that the more you put yourself out there, the more you get attacked.
she says
"hit back with love".
this gets harder and harder to do, but just seems more and more necessary, doesn't it?
it's makes a circle of violence if you hit back with hate, if you decide to fight nasty, if you try to tear your attackers down with bigger gunfire.
nobody wins.
you become part of the problem, part of the darkness…the darkness engulfs you, and you fall into the pit with the people screaming at you.
sometimes, though….i just get tired of even thinking about it, and want to crawl into a remote jungle cave and read a book instead.
i'm actually doing that more lately.
instead of thinking endlessly/critically/defensively about why people don't understand crowdfunding, don't understand me, don't understand my lifestyle, or my TED talk, or my eyebrows…. instead of cocking my head violently to one side and wondering why people feel the need to spend their blog inches calling me an asshole…nowadays i'm more apt to open up a book of poetry, have a talk with a good friend about life, or go to yoga. it seems to be the only correct action.
that is, in its own way, how i hit back with love. absorb the hate, embrace it, shake it off you and leave it at the door. and if i'm making it sound easy, it's not.
i'm about to get on a plane to fly to nashville from boston, for a single night, to deliver one of the kickstarter house parties.
these parties have become my therapy. it's pretty poetic, when you think about it.
who needs who?
AND…..
as soon as i get back, i'm doing something AWESOME.
a brand new fancy-fancy shiny-and-hi-tech webcast this coming tuesday, june 4th.
it's gonna be at 7pm EST, and you can find out when the hell that is for you -wherever you are – HERE.
we're calling it THE AMANDA FUCKING PALMER SALON.



(more on this awesome artwork below)
it will be totally FREE.
i've been wanting more and more to do stuff with webcasting, but it's VERY HARD to get a webcast right unless all you want to do is chat about shit in your bedroom at night.
if you want pianos, quality audio, clear video, and special guests with whom your talking….you need lights and sound and an internet connection that is unbreakable.
a few months ago, someone tipped me off to a space in boston that's been hosting secret little members-only events in a small club/theater that they purpose-built for webcasting.
they're called REDSTAR UNION (twitter / facebook). they are awesome.
the space only fits about 50 people or so, and the stage and sound are INCREDIBLE. walking in there, it was like christmas. so we decided to try a webcast for one night to see how it goes, and it goes well, we'll do more….hopefully A LOT more.
this is what the place looks like empty:


quite awesome.
we're going to trick it out with comfy items and bric-à-brac-ness.
for this kick-off event, many of the people i love the most will be on that stage with me…
neil and anthony are both going to read selections from their books…
anthony, who's in ok health right now, will be reading aloud from his memoir stories, "Lunatic Heroes: Memories, Lies and Reflections" (HERE's an old blog i talked about it a lot in).


and neil will read an excerpt from his new book "The Ocean at the End of the Lane", which you can pre-order HERE.
i want to write a longer blog about his book, it's pretty astounding and beautiful, this book. i'll say more later.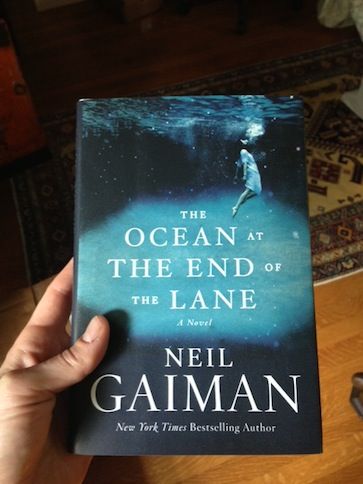 i'll talk to everyone. we all have a lot to talk about.
i'll take questions online from you guys and pass them along to the guests, and chat with you about whatever.
SEAN (@indeciSEAN) will be there helping field/monitor interwebby stuff…he'll be manning my twitter feed and making sure the online-boat is sailing smoothly.
we're also going to have two special music guests, both boston-area natives.
CORMAC BRIDE, who's been a close friend of mine for a long, long time…
he's going to do a song or two solo and with me.
here's a link to where he's starting to share his music: youtube.com/user/RavenBrideMusic
…and SARAH BORELLO, a local singer/songwriter fellow-piano-slayer is going to throw down a tune.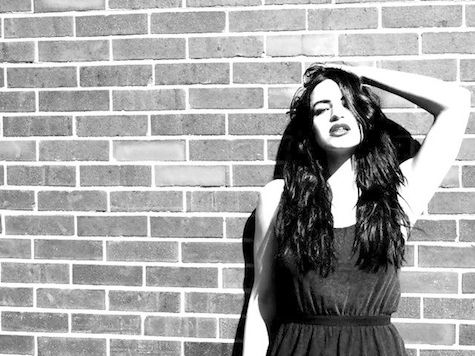 she's been opening up for me locally and killing people with her talent and i'm excited to give her a portal to the rest of the world, live on webcast.
we'll all talk about making music, writing songs, what's bugging us, and whatever else pops into our heads.
then there's zena, who told me to hit back with love, and made the poster just for the webcast.
i love what she made:


even though the show is free to watch & listen to…if you feel so inclined, we'll be raising money to cover studio expenses by auctioning off her art/signed mementos, live online.
it's funny how people come into our lives…i asked if she wanted to talk a little bit about it and creating the poster…i'll save some for another blog, but here's the beginning. how we met (her words):
In 2009, a journalist based in the Basque handed me a mysterious CD. I was in Spain for the launch of my book, "Beirut, I Love You". After the interview, he told me that it was imperative that I know about this woman named Amanda Palmer, because in some ways I reminded him of her. He had complied a CD full of Amanda's music and videos and asked me to listen to it once I was back home in Beirut. On the flight back, I went through the CD on my laptop… Needless to say, I fell in love. And it wasn't a gradual love. It was a smash! boom! bang! love at first sight kind of love. Jaime, in Spain, had helped build a bridge between me in Beirut and Amanda in Boston. Fast forward a few years later, I was finally able to connect to Amanda through a mutual friend at TED.
the right people, the right times.
sometimes.
before i go, last but not least, some stuff sean put together to help us get the word out, and how people who are in the area and WANT TO ATTEND in the flesh can win a ticket…
• use these images to help promote: bit.ly/AFPsalonFlickr
– spread them across your favorite sites, change your default picture on facebook, create your own artwork/collage…GET CREATIVE! whether it's twitter, tumblr, instagram, facebook, face block, your blog, a message board you frequent, or out in the "real world" (coffee shops, record stores, etc) please share, share, share!
• you can find a large (18×24″) digital poster PDF at bit.ly/TheAFPsalonPDF (which will be great for printing out and hanging up)
ALSO:
• RSVP on facebook at on.fb.me/AFPsalonRSVP
– please mark that you're "Attending" and SHARE/invite your friends.
• spread the link – and TUNE IN on June 4th, 7PM EST – at bit.ly/TheAFPsalon
• use the hashtag #AFPsalon on twitter, instagram, tumblr, etc.
– and consider using #AmandaPalmer, #webcast, and #AFP (especially on instagram)
• find/discuss other ways to help spread the word/win a ticket to ATTEND THE SHOW: bit.ly/AFPsalonInfo
• countdown timer/world clock for the show: bit.ly/AFPsalonClock
it is a teeny place, so if you wanna come, get crackin' and good luck!!
really, though….i hope you can tune in.
i WANT YOUR FEEDBACK about how it goes, so i'll be looking for it when it's over to see how you guys dug it.
if this works, it's going to be awesome.
we will hit back with love.
love
AFP