January 27, 2015
HOWZIT! ALL THE INFO FOR THIS WEEKS JOBURG NINJA & BOOK SIGNING GIG!!!!!
please share around to the other locals! but first: i was gifted a jar of RUSKS by a nice joburg filmmaker named wayne. what are rusks, you outsiders ask? i will tell you. they are like biscotti, except crumblier and not as sweet, and i just ate five of them with some coffee and have kind of never been happier. thanks wayne.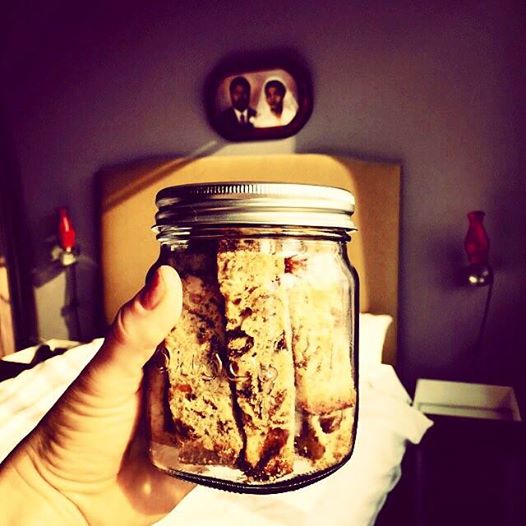 and also: all you CAPE TOWN people. you sound so sad. please don't be angry that i am not coming to your city which clearly by all accounts if i am to believe you is far superior to this other south african city i am currently in. dude. you guys remind me of san francisco vs LA, or melbourne vs Sydney, expect with rusks. i promise. seriously i will come. shush. this trip was based on the house party and then expanded outwards. consider it a reconnaissance mission so that i can come back here next year and fully kick ass. now let me eat my rusks in peace.
NOW, ALL THE INFO!
this Wednesday: i will see a bunch of you tomorrow in pretoria for the kickstarter house party! bring rusks
FRIDAY, jan 30th: THE BIG ONE.
7pm – FREE, ALL AGES Ninja Gig at 1Fox; 1 Fox Street, Ferreirastown, Johannesburg – although the entrance is at 1 Main Street, corner Alexander Street (between Fox and Marshall Streets).
BRING UKULELES, RUSKS, LOVE, CHILDREN, whatever! the doors open at 4 pm and they are encouraging early arrival due to space. it may be madness. it's a little more organized than my usual ninja gig but, scale. they're hosting us for FREE! so let's all be grateful. i've heard the space is AMAZING. all media, photos, video, all welcome. you know me, the deal. come and enjoy.
twitter: @thesheds_1fox
the facebook event page: https://www.facebook.com/events/1389353271370348/
THERE WILL BE VERY LIMITED MERCHANDISE and BOOKS FOR SALE
including THESE TWO POSTERS MADE LAST MINUTE BY JOHANNESBURG ARTSTS!!!! i will be signing!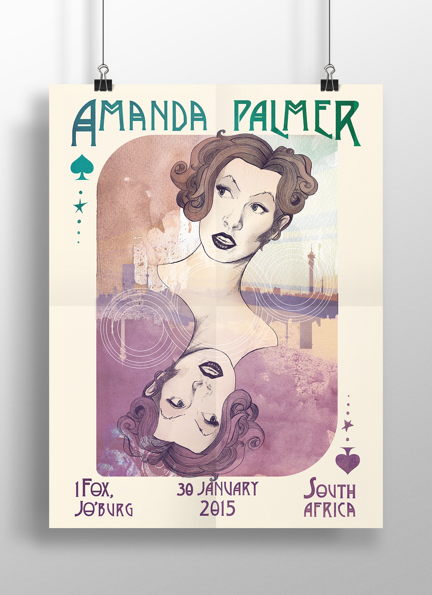 then, SATURDAY, jan 31st:
12pm – Book signing at Exclusive Books Rosebank; Maxi's – The Mall of Rosebank, Oxford Service, Johannesburg.
if you HAVE A BOOK ALREADY (even if it's signed) bring it! i'll be happy to sign whatever. i have NO IDEA what this event is going to be like but i suggest we treat it as an official hangover afterparty of the ninja gig the night before. bring RUSKS, aspirin, water, cold towels, etc. i will hug you all goodbye, get on a plane, and prepare my return before the people of Cape Town eat me.
twitter: @exclusivescoza
ALSO: i'm going to be hitting you ALL up to sign the brand spanking new south african mailing list when i see you. PLEASE SIGN IT.
if you want to avoid having to get the sheet thrust in your face at the gigs, do it NOW and i will love you (EVERYBODY – this is the everybody list. make sure to include your city/country/zip!!! ALL HAIL THE EMAIL LIST!!!!!!!!!!)
http://amandapalmer.net/emaillist/
rusks 4eva
x
a
p.s. yesterday i went to soweto to the hector pieterson museum. one of the most famous photos from the apartheid era: 1976, hector was 13 when he was shot by police during an anti-apartheid uprising in Soweta.
also just walked through nelson mandela's house. took a photo of the back wall, special guest appearance by The Moon.