November 2, 2008
i
safely home from the european tour.
simple re-cap:
23 shows played, not counting all-ages convergences and weird radio shit 1 foot squashed by irish automobile
25-65 european cookies & chocolates consumed, justified by crippled self-pity
12-20 cappuccinos consumed (more crippled self-pity)
5 pounds gained, making belly look rather dough-y
2 irish crutches &
1 english moonboot now in collection of possessions
2 cousins and
1 new cousin-baby visited in berlin
1 full-cast einstuezende neubauten cover filmed backstage in dresden (hang on, we'll post it at some point)
5 australian performer-friends now very close to heart
1 sister dragged onstage to sing in utrecht
1 pair of ironic socks with che guevara face purchased in london
1 argyle sock & 1 clog lost to stupid foot getting run over
1 black jeans pantleg sacrificed to scissors in irish operating room from same stupid foot getting run over
2 gift squids obtained, one larger than the other
3 chairs,
1 cabaret table,
1 tablecloth &
1 metal fan auctioned at last show
1 handmade quilt brought into collection
1 electric blanket purchased, serenaded and auctioned
1 new song written (with jason, to electric blanket)
1 pretty dress purchased in tilburg
2-3 personality crises narrowly averted
1 solo european tour completed in fucking style
so many people helped us. so many people brought us food and gave us places to stay. so many people loved our show and hugged us and thanked us for fighting the good fight. i feel tired as hell and lucky as fuck to be doing this, i really do. i really really do.
we had an impormptu auction the last night of tour, since we'd collected all these stage props and shit.
it went so well i think we might auction shit EVERY night on the Us tour. why not? i have 7 guitars to get rid of from the guitar hero video. those might be good. and maybe i can finally unload my entire pony collection. i think it's time.
this tour gave me a mad perspective on everything.
a lot of the venues that we were playing were repeats of places i'd played with the dolls back in 2004.
the support i had from the record label was minimal and it really felt like starting all over again, road-warrior style.
but that almost made things better. because the shows were so good, so raw, so real and everyone felt it.
like we were doing something fundamental. and i saw the sales numbers for the record coming in from the states (abysmal, by industry standards) and saw that i had OUTSOLD the record label with the sales through the website, my blog, and the email list, the truth hit me like a ton of bricks: it's me and the fans, that's it.
i woke up to and went to sleep with that fact. i am doing this.
and while it could have depressed me, it fed me.
it made me even more grateful.
when i hung out after the shows and signed things and met people and thanked them for coming, it was more profound than it ever has been.
i would think: this person bought a ticket for the show. this person stuck around to say thank you. without this person, i'd have nothing. i wouldn't be able to do this…i owe this person my life, pretty much.
i felt so much love and gratitude for all those people that i couldn't get too far down about anything else.
stuff might be broken, but the basic shit WORKS. the record has been a huge critical success. people think the show is amazing. the ART works. everything else, all of that will ultimately fall away and be unimportant.
i feel like i'm starting all over again.
but it feels good. it feels right. i feel like a little warrior with my bad-ass, unpromoted record under my arm and my team and supporters as an army behind me.
i can't fucking wait to bring this tour to the states.
it's going to be amazing.
i love you guys.
from comments:
steeeve wrote: Oh that wake up process. The way the seconds of blissful enlightenment decay into dismal unenlightenment. Fuck. Really you're rebooting your ego and your soul. I am terrible at this and spend a ridiculous amount of my life doing it. It occurs that "sleep" on a your trust mac is really a misnomer. It's a nap. Sleep is a reboot… my sleep reboots like Windows. Anyway thanks for being the artist and making pay attention to all this. Apologies for being such a geek.
AFP responds: this is so true.
following this metaphor further, you're TECHNICALLY not supposed to lug your computer around without fully shutting down. i never learn this lesson, and carry around a napping computer. maybe it cannot get full rest this way?
tour re-cap photo dept:
a typical night in the bunk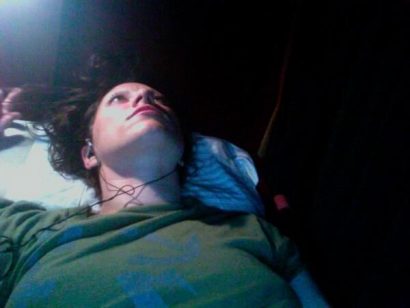 backstage, having a postmodern mac moment with zoe.
we're taking hall-of-mirrors pictures of each other with photobooth: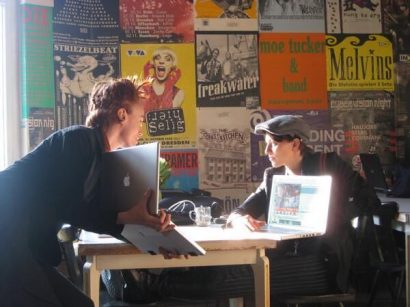 strength through music….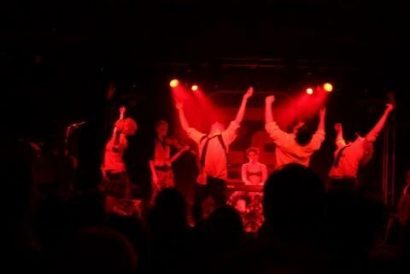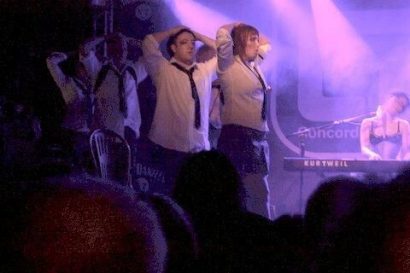 steven and kat in guitar hero….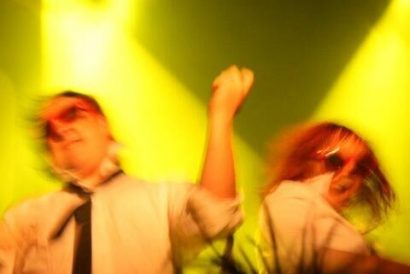 kat and tora in "coin-operated boy"….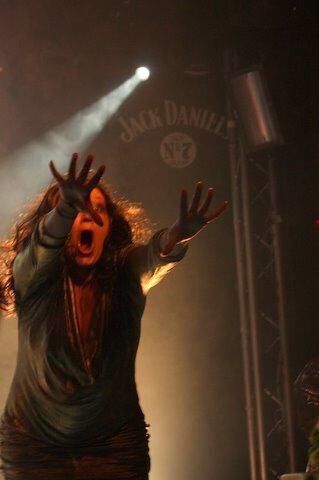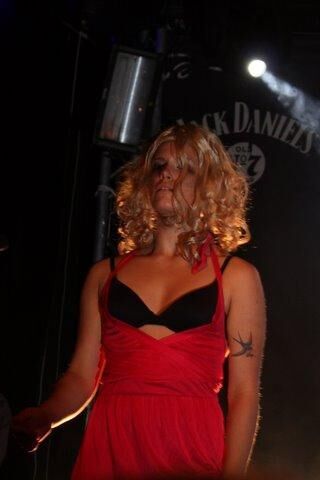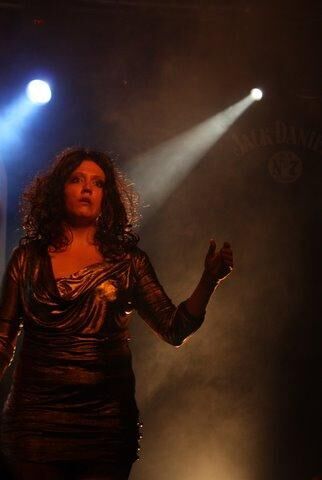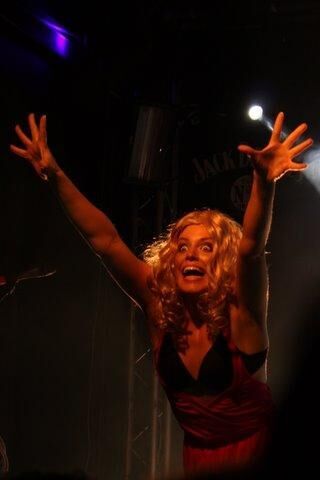 lyndon: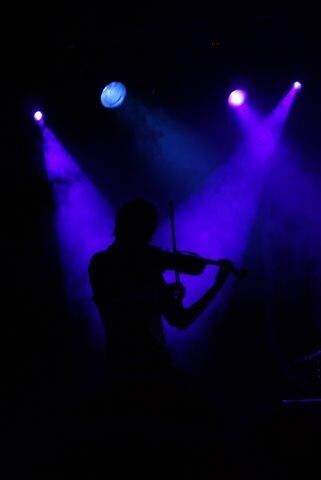 (photos by ruspace on flickr)
blake says, in paris at La Boule noir: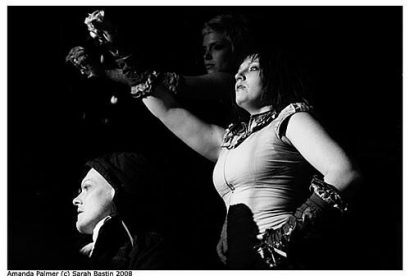 me & zoe: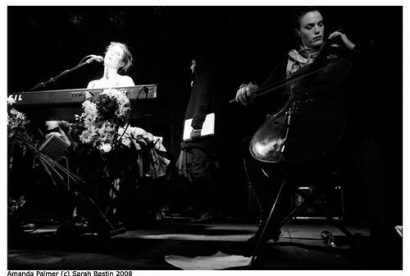 with steven and mark: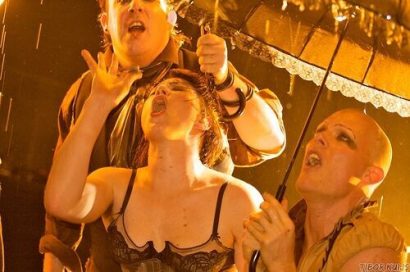 photo by Tibor Kuijs
with little cousin freddy in berlin: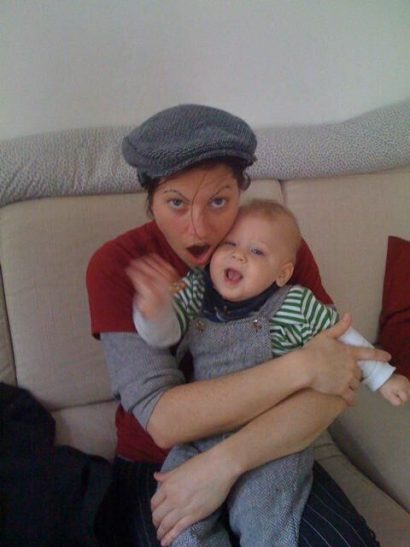 heidelberg: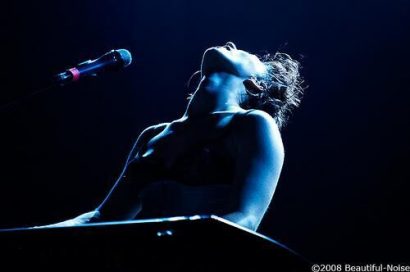 katie kay, wicked american apparel, on the Bus Of Love: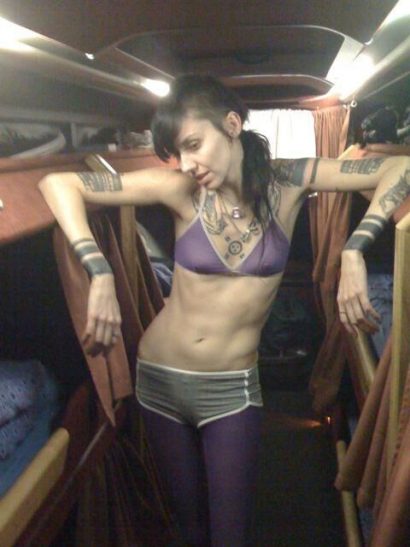 an amazing tour present from sylvie: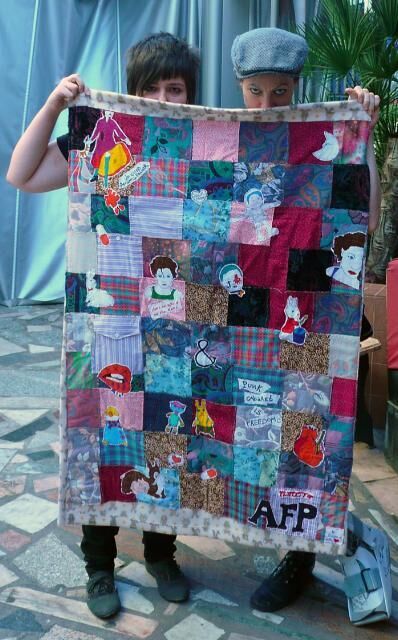 the first official handmade AFP onesie, given to 3-month pregnant laura in holland. (steven on left):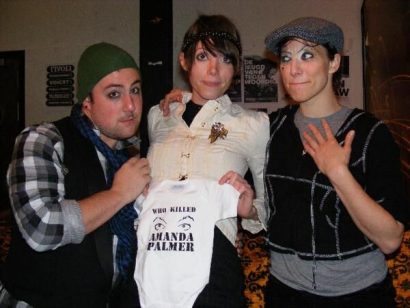 jason & amanda & the electric blanket: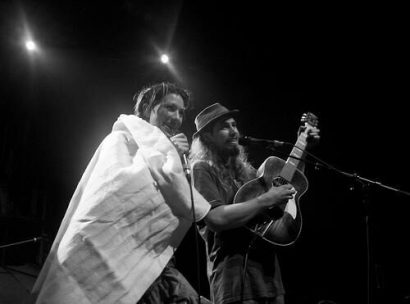 (photo by jetsque from flickr)
here's us singing our new favorite song…."electric blanket", inspired by the temperature battle on the bus.
i was a member of Team Cold. Jason was a neutral party. dave, our soundguy, was on Team Warm.
it starts a little slow, bear with it.
lyndon & amanda: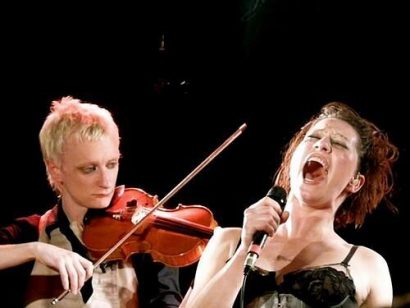 (photo by oliver.peel on flickr)
the last supper, in tilburg.
note squid centerpiece, care of our friends walter and edrie
(that's katie kay, mark and steven's blurry mug):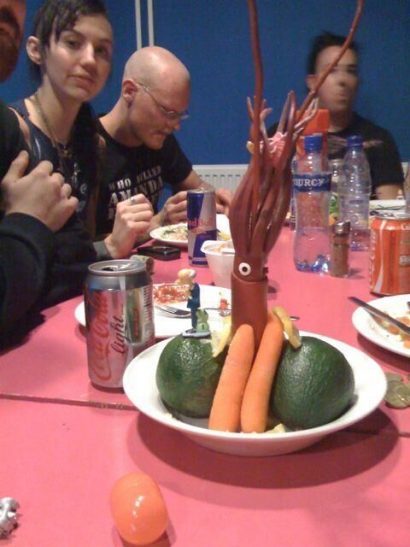 one last and important note, and i'll remind about this later….
we've been passing the hat every night for the danger ensemble & lyndon, all of whom came on this tour for NO MONEY, since the budget is so tight.
people have been hella generous and we all want to thank you guys from the bottom of our hearts.
lots of people in europe were blowing us away by donating 50 and 100 euro bills. holy shit. we love you.
it would be impossible to keep them on tour without your help. we'll be doing the same thing in the states, please give generously. this is their life-money.
lots of folks asked if there was a place to donate money to the danger ensemble online, and there wasn't.
so steven made one:
www.dangerensemble.com/donate
and there you can donate to your heart's content.
rock
fucking
on,
AFP