November 3, 2023
Wee home video, state of the biz, my deep-talk in NYC tonight (want guestlist?) + upstate/Graveside happenings….
HALLO LOVES.
This is just a little flotsam and jetsam post to let you know the state of my brain (overwhelmed, but soaked in gratitude for you, as usual), and some things going on…
I mentioned local Woodstock punk band The Bobby Lees in the video above, and yes, got a little teary.
This music industry is so fucked and getting fucked-er when it comes to how touring bands can make a living wage.
I still feel so alternately sad and passionate about crowdfunding and patronage, and often wish I had more bandwidth to teach, share, help….but I can always call on YOU, the crowd, to do some of the teaching and sharing and helping, as you are are card-carrying members of this strangely beautiful society. I would love for you all to go read THEIR INSTAGRAM POST about the state of their band, the industry and $$$. It's become a little discussion forum of sorts, and I would love for you chatty ones to weight in and explain to them – and the other bands there – that crowdfunding/patronage is indeed real, and indeed works. Whether or not this particular band winds up starting a patreon isn't the point.
The point is that you speak up, and tell the world about this particular kind of exchnage, and that it isn't magical or impossible. It works. It works for us, at least. It's worth telling people. I'd spend the whole day writing about it, but I have a talk to prepare for.
On that note….
NEW YORK CITTTAYYYYYYY……TONIGHT!
if you're in NYC TONIGHT!, MY FIRST RUBIN MUSEUM OF ART TALK IS HAPPENING (Friday, Nov 3rd) and there's still a handful of tickets! The talk is between me and the artist Gonkar Gyatso, and we're gonna talk about our lives and the effects that the pandemic had on our art, thinking, and parenting (he's also got an eight year-old kiddo, and recently divorced).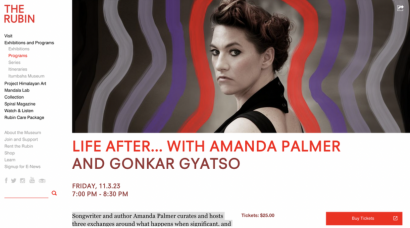 It's gonna be very juicy, and I hope some of you decide to come last minute. There's gonna be a Q&A with us after the chat…please bring your soulful questions about "Life After…"…and the theater is really delicious. SO COME. I have a *couple* (literally) guest spaces, so if you're skint, I've got youuu….the first two people to comment here with their full names can get on the guest list (we will message you down in the comments and confirm you're on the guest list). The talk is 7-8:30, The Rubin is on 17th St, and all the info and tickets are HERE:
https://rubinmuseum.org/events/event/life-after-with-amanda-palmer-11-03-2023
And don't forget to get tickets for Nov 10th (with Sophie Strand) and/or Nov 17th (with Noor Tagouri), those are gonna be unforgettable evenings, and there's only a handful of tickets left for each.
…………….
THERE IS SOME AMAZING STUFF COMING UP AT GRAVESIDE!!!!!
All tickets and info for all shows (and get on the mailing list if you're local!!!) here:
https://www.gravesidevariety.com/
We are still working in the trenches on a patreon JUST to fund Graveside Variety – buuuut for now we're just going on a wing and prayer and hoping that we sell enough tickets to break even and keep the lights on, so hold the phone, we ARE going to come asking for help, and we are hope hope hoping that we can get a streaming situation going so you can all ENJOY THESE SHOWS FROM THE COMFORT OF YOUR OWN LAPTOP, or whatever device you choose. this is our fantasy, at least.
IOt may be a little chicken egg, we may need to launch the patreon before we get the streaming up, we're working on it. WE KNOW YOU WANT US TO STREAM. WE HAVE HEARD YOU. WE ARE WORKING ON IT, PROMISE.
MEANWHILE….if you're local, or in NYC and wanna blaze up here to the woods to see that last of the red leaves….COME!
HIGHLIGHTS this month at GRAVESIDE: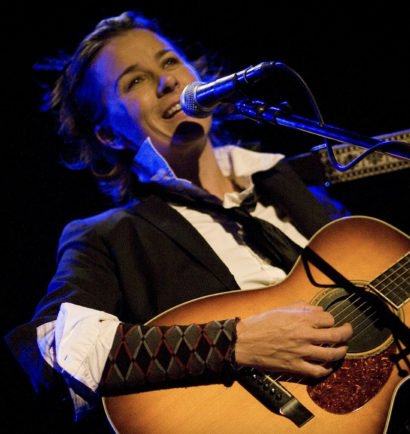 Tonight (Friday Nov 3rd): THE ONE AND ONLY Melissa Ferrick!!! This is gonna be AMAZING and I'm sorry to miss it. Melissa's a songwriting and performing FORCE MAJEUR, and she's donating all of the proceeds to the venue because she's incredible *weeping emoji*.
……….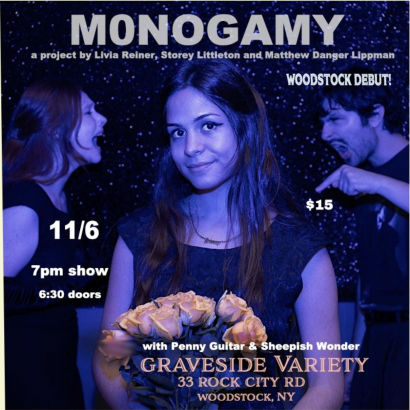 Monday, Nov 6th: MONOGOMY!!!
Featuring none other than my fave local Storey Littleton, who you MAY remember as the wonderful talent who played guitar with me at the solo piano Boston and Poughkeepsie shows…and sang – a few years ago – on this patron-funded xmas video, "Star of Wonder". She's an immensely beautiful songwriter…I can't wait for this eveing. COME.
……..
Friday, Nov 10th – NOW IS THE TIME WHEN WE DANCE.
WE ARE HOSTING OUR FIRST GOTH DANCE PARTY with amazing DJ TRYST, who I LOVE.
COME DANCE YOUR ASSSSSSES OFF.
……………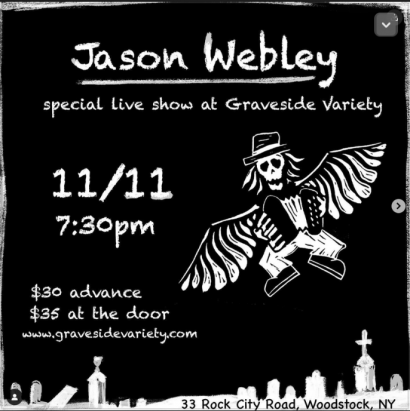 Nov 11th: WHEEEEEEE!!!!!! My sister Jason Webley!!!
This show will be HOT, tickets are almost sold out so run and grab…..and you will not be sorry because JASON IS ALWAYS ON FIRE. He rarely plays shows anymore so this is a SUPER SPECIAL TREAT.
(And…we will almost definitely do a song or two together…you know the drill with me and this guy.)
…….
AND DON'T FORGET, FOR PATRONS ONLY: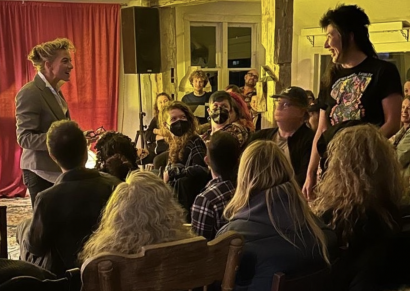 Nov 14: "Private Practice with Amanda Palmer as she stumbles through her new Dresden Dolls material for you"(the secret patron-only link for tickets: https://afpprivatepractice.eventbrite.com/)
I have come to cherish these evenings. I say no more.
…….
TICKET LINK COMING SOON…..
MEOW MEOW – you heard that right – has JUST CONFIRMED A SHOW FOR Nov 16th!!!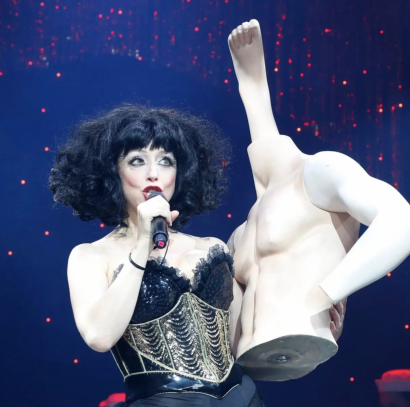 We will email the Graveside list as SOON as tickets go on sale for that. I can't believe she agreed to do this show in our teeny venue BUT SHE DID.
………
……AND THERE'S MORE going on at Graveside!!!!!
Don't forget that there's OPEN HOUSE COFFEE HOUR every Sunday from 10am-1pm, AND WE ARE LIGHTING THE FIREPLACE. Bring baked goods, we make coffee, bring your kids and knitting, bring your heart. Meet a neighbor.
Soren Song is playing Nov 9th, that'll be super sweet, Party Around a Piano with me and Lance Horne and Co. is on the Calendar for Nov 19 and Dec 3, 10 and 17!!!! WE ARE GONNA NEED ALL THE MUSIC AND FIRESIDE JOY WE CAN MUSTER TO GET US THROUGH THIS FUCKING WINTER, so BOOK TICKETS EARLY so these shows can sell out and we can get all excited.
ALL TICKETS, again, are AT: https://www.gravesidevariety.com/
……..
That's all for now loves.
Wish me luck with my talk tonight.
Checking comments for everything as usual, and guest ticket takers for tonight.
Mwah Mwah Mwah…..
x
A