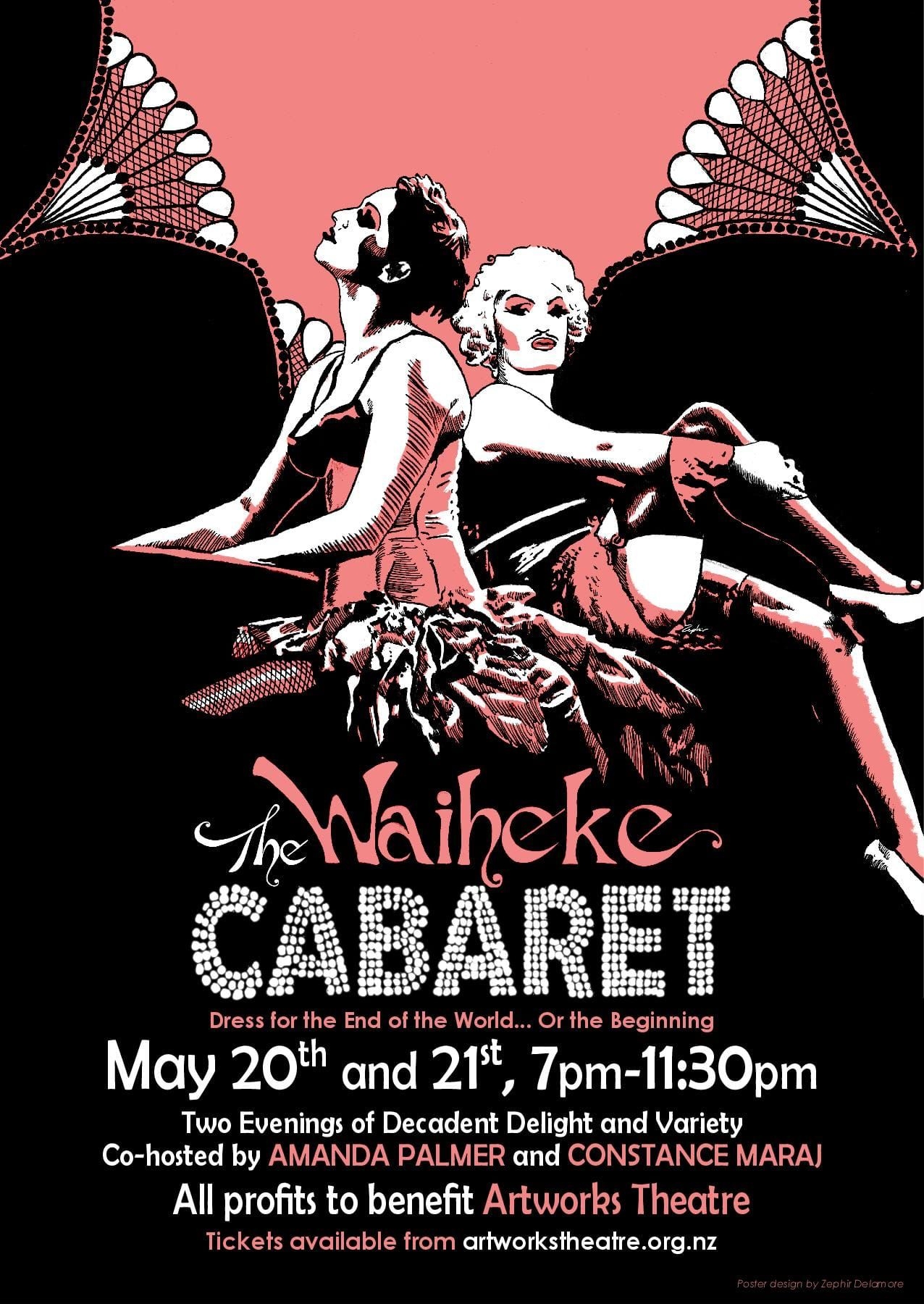 April 20th, 2022
ON SALE: the goodbye new zealand waiheke cabaret….may 20/21
Hello my loves. IT IS ON! I'm doping a two-night fundraiser for Artworks Theatre on Waiheke Island May 20 & 21, 7pm-11:30…lots of different acts/musicians/poets, a variety show of sorts, themed drinks, costume contest, surprises, cabaret, debauchery…. Tickets are $30 and there's also a $300 VIP ticket for those…
Read More
May 25th, 2021

picnics, ponies…and help me choose the sexist-ist song ever

May 14th, 2021

notes from the island: love, vaccines, and a question.

April 21st, 2021

THE BEST of THE PODCAST (audio+video!)….& a PODCAST PLAYLIST

April 18th, 2021

defiance.

April 8th, 2021

zen and the art of laundry & a shoot today.

March 27th, 2021

a cargo ship, a suez canal and an excavator walk into a bar…

March 20th, 2021

how are you?